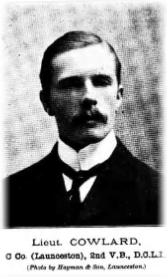 Edward or George as he was known, was born in 1878 to Christopher L. and Anna G. Cowlard at Exeter. His father was a well known solicitor of Cowlard, Grylls and Cowlard in Launceston. He was educated at Marlborough College and on completion of his education he was employed by Cornwall Council as Clerk of the Peace.
He was a Lieutenant in the Duke of Cornwalls Light Infantry 'C' company (Launceston), 2nd Volunteer Battalion when he volunteered for service in South Africa fighting in the 'Boer War' in 1900. He died of Enteric fever on March 5th, 1901 at Springfontein (Official casualty roll location: Springfontein)
His name is commemorated at Marlborough College and at Truro Cathedral, South-west Tower Memorial DCLI.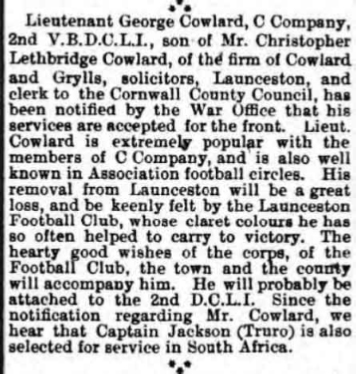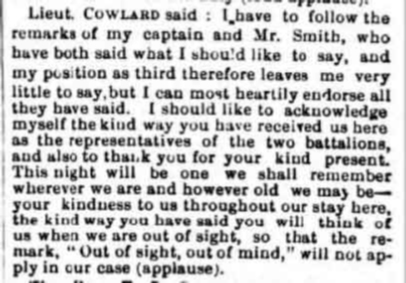 Hits: 122