.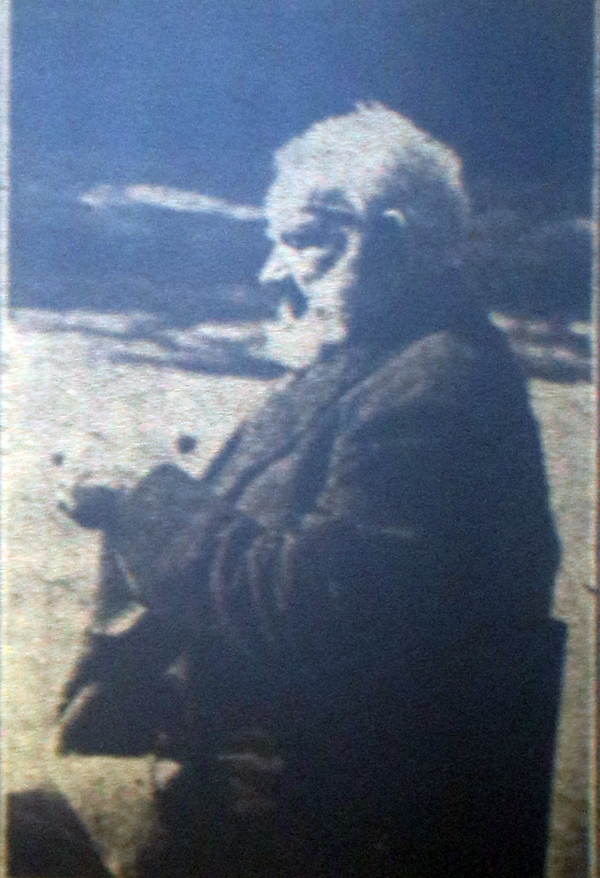 John was born in 1845 at St. Giles on the Heath. His father died when John was still young but his mother carried out a Dame school, where she not only instructed her pupils in the three 'R's' for fourpence per head, but also taught them sewing and knitting, something that she passed on to John who helped her with hosiery orders. At the age of nine, John left school and went to work on a farm. For 35 years he resided at Beara and Coomber in the Lifton parish before leaving for Milton Abbot around 1894 where he and his family lived at The Shop. He and his wife Mary Ann Reed, had three sons William (a forester on the Duke of Bedford's Estate), John (a postman living at Trebursye), Richard (postman living at Horrabridge) and one daughter Clara who carried on The Shop at Milton Abbot. All three sons served during the First World War with William being a p.o.w. in Germany. John junior was wounded twice and suffered from shell shock. John junior at one time was a sergeant in the Tavistock Battery.
John took up knitting again at the age of 70 when he started knitting socks for his sons and other soldiers on active service. He received several Red Cross prizes for his work. He continued to knit for the troops at the beginning of the Second World War and was making mittens and socks up to a fortnight before his passing. He used to knit in an old fashioned style, the needle in his left hand being held by a button hole in his waistcoat, a habit started in his boyhood, when the needle was fastened to a piece of leather or rope of hay or straw around the waist. It took him two days to knit a sock and a pullover took a fortnight to complete.
John was a member of the Church of England and was a regular member of the respective churches he attended up to his 90th birthday when his age prevented him from attending. His wife passed away just days before the Coronation Day in 1937, at the age of 87.
John passed away on December 13th, 1939 aged 94 and was interred at Milton Abbot after a family service conducted by Reverend R. C. Bull, at Milton Abbot Parish Church.
Hits: 60