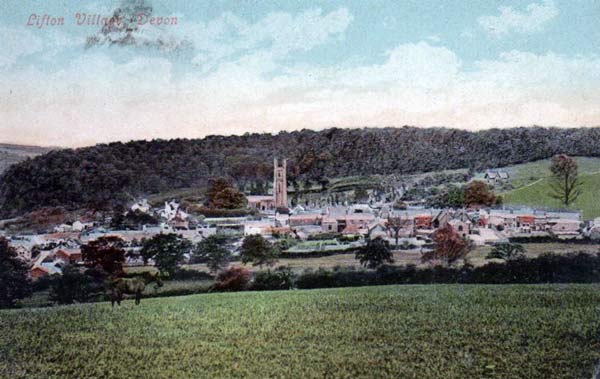 Lifton was undoubtedly one of the earliest villages to be founded in West Devon by the Saxons, and was of considerable military importance, being within a mile of the Tamar and the Cornish frontier. It is the Liwtune referred to in King Alfred's will 880-5, and it also appears to be the Leowtun where Athelstan held his court in November 931. (P.N.D., 188n. Also D.A. 63 (1931) 354-6.) Ashleigh was a Domesday manor, later a medieval mansion, and now a farmhouse. Wortham was also a medieval mansion and remains substantially unchanged to this day. Part of it may date from the 14th century, but it is mostly late 1st to early 16th century, reconstructed internally in the early 17th century, as so often happened, when the medieval hall-house was converted into something warmer and more convenient. The house has recently been rescued from its decay as a farmhouse and well restored. Other ancient farms are Tinhay and Gatherley, both recorded before 1200. Lifton Park is comparatively modern, the house dating only from 1815 and later. It commands beautiful views of the Tamar valley and the Cornish hills. Smallacombe, now a farmhouse, has doorways of 1st century granite. The house was modernised in the early 18th century (in brick) and "turned around" to face the other way. The church (St. Mary) is a 15th century building, badly restored in 1871. There are some traces of 14th century work and there is a magnificent late 12th century font. The monuments are interesting: (I) to John Dynham of Wortham (1641) and his wife Margaret (1649); (2) a splendid monument to the Harrises of Hayne, I590, 1618, 1631, repaired and beautified by their descendants in the 18th century; (3) an incised brass to John Harris of Hayne, 1657.
Extract from Devon by W.G.Hoskins (1954), included by kind permission of the copyright holder.
---
Lifton Gallery.
---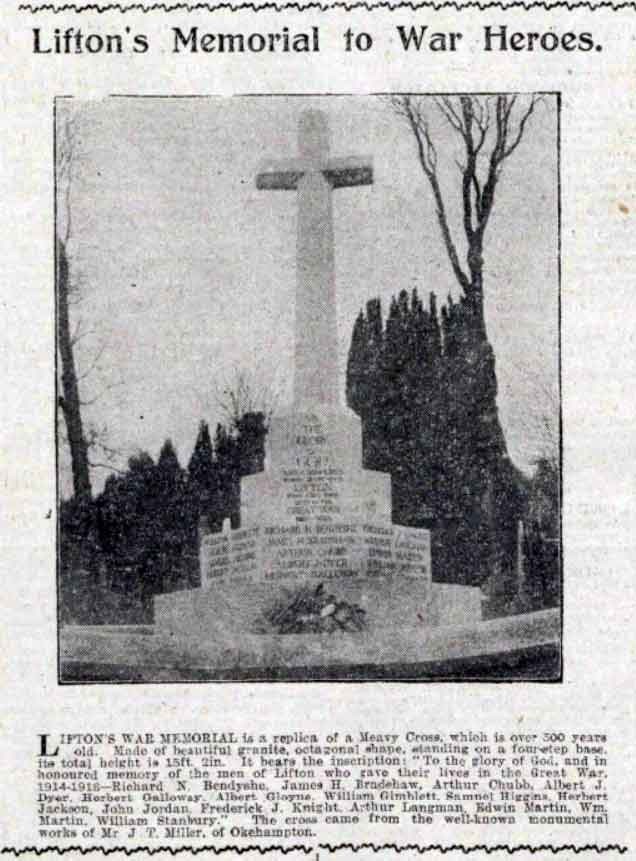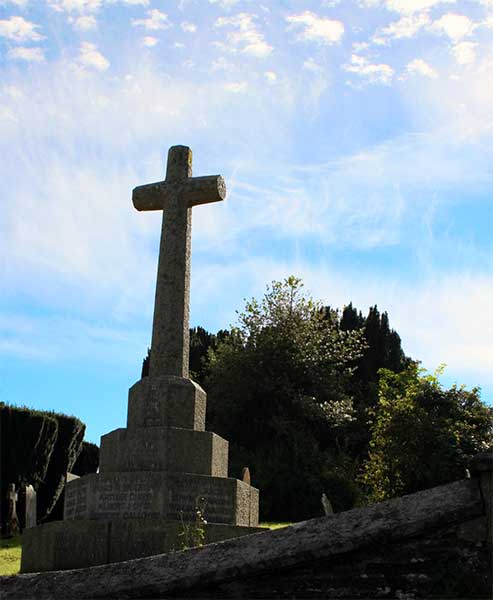 Lifton's Fallen from World War One (with thanks to the Devon Heritage org)
William Gimblett
15177 Private William John Gimblett of the 8th Battalion, the Somerset Light Infantry; formerly 15599 of the Duke of Cornwall's Light Infantry. Son of William and Mary Jane Gimblett of Launceston. Born in Launceston, Cornwall in 1891. Died 6 July 1916 aged 25.
Albert Gloyne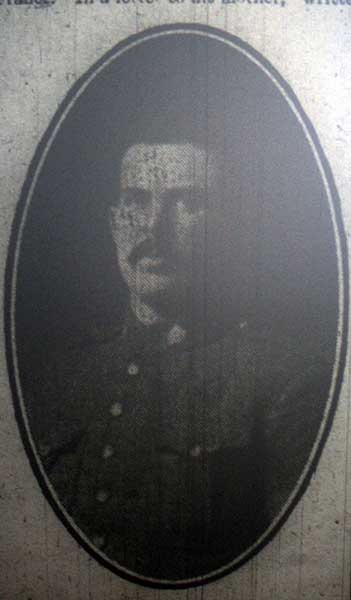 30559 Private Albert Gloyne of the 2nd Battalion, the Devonshire Regiment. Son of William and Mary Gloyne. Born in Hennock in 1891. Died 24 July 1917 aged 26.
Samuel Higgins
20914 Acting Corporal Samuel Higgins of the 1st Battalion, the Devonshire Regiment. Son of Samuel and Ann Higgins. Born in Lifton in 1894. Died 23 April 1917 aged 23.
H. Jackson
Merchant Marine Apprentice aboard SS Treveal (St Ives). Son of the late Isaac and Ellen Jackson. Born in Lifton in 1898. Died 4 February 1918 aged 20 when SS. Treveal was sunk by U-boat Hans Rose.
John Jordan
46072 Private John Thomas Jordan of the Machine Gun Corps. Son of George and Florence Jordan. Born in Lifton in 1886. Died 5 May 1917. Was the local baker.
Richard Nelson Bendyshe
Lt-Col Richard Nelson Bendyshe of the Royal Marine Light Infantry, Commanding officer of Deal Battalion, RN Division. Son of Nelson and Charlotte Bendyshe; husband of Eleanor Bendyshe. Born in Ontario CA 18 January 1866. Died 1 May 1915 aged 49 under terrible circumstances.
He and his 2nd in command were going along the line checking on the men after a skirmish. Richard Bendyshe was still looking relatively smart in spite of his participation in the fight, but his 2nd in command had been in the thick of the battle and his clothes and appearance were in a terrible state. An injured marine caught sight of him, failed to recognise him and took him to be a spy. He picked up his rifle and fired but the bullet missed "the spy" and hit Richard Bendyshe, killing him instantly.
James Henry Bradshaw
13747 Private James Henry Bradshaw of the 4th Battalion, the Coldstream Guards. Son of James and Emily Bradshaw of Ivy Cottage, Lifton. Born in Lifton in 1889. Died 23 August 1918 aged 30
Arthur Chubb
15652 Private Arthur John Chubb of the 1st Battalion, the Devonshire Regiment. Grandson of Joseph Chubb = parents not traced. Born in Whitchurch in 1897. Died 24 July 1916 aged 19.
Albert J. Dyer
11390 Sergeant Albert J. Dyer of the 7th Battalion, the Duke of Cornwall's Light Infantry. Son of John Dyer; husband of Annie Dyer of London. Born in Penzance in 1882 but lived in Lifton . Died 2 April 1918 aged 36. Awarded the DCM.
William Arthur Herbert Galloway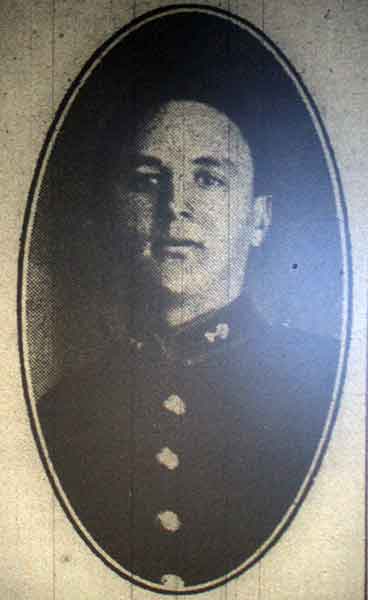 65050 Driver William Arthur Herbert Galloway of the Royal Horse and Royal Field Artillery. No information about his parents available. Lived in Lifton. Died of wounds 14 December 1915 age unknown
Frederick James Knight
8835 Private Frederick James Knight of the 2nd Battalion, the Duke of Cornwall's Light Infantry. Son of John and Grace Knight. Born in Lifton in 1888. Died 14 March 1915 aged 27.
Arthur Langman
15650 Lance Corporal Arthur Langman of the 1st Battalion, the Devonshire Regiment. Son of John Langman and his late wife Elizabeth. Born in Milton Abbot in 1897. Died 23 April 1917 aged 19.
Edwin Martin
PLY/1426 Private Edwin Martin of the 1st RM Battalion, the Royal Naval Division, the Royal Marines Light Infantry. Son of Edwin and Elizabeth Martin of Lifton Down. Born in Werrington (now Cornwall) in 1886. Died 3 June 1918 aged 32. Awarded the MM.
William Gliddon Martin
86410 Gunner William Gliddon Martin of the Royal Horse and Royal Field Artillery. Believed to have been orphaned as a child and brought up by an uncle and aunt. Born in Kelly in the December Quarter of 1892. Died at home of natural causes 3 June 1915 aged 23.
William Stanbury
William was born in 1891 to Richard and Maria Stanbury at Lifton. His father was a General Labourer. He married Eva Stanbury of Milton Abbot and worked as a Gardener at Lifton Park. He was secretary to the Lifton reading room and a great supporter of Lifton football club.
William enlisted with the Royal Field Artillery as a Gunner (Regimental No. 931766) serving with the D battery 282nd Army Field Brigade. He was killed instantaneously on the 24th of October 1917 aged 26.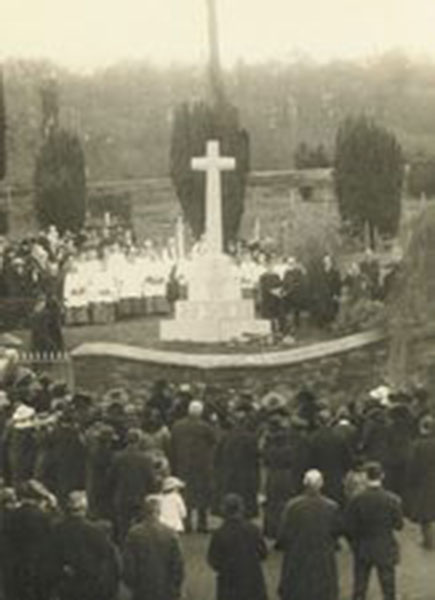 ---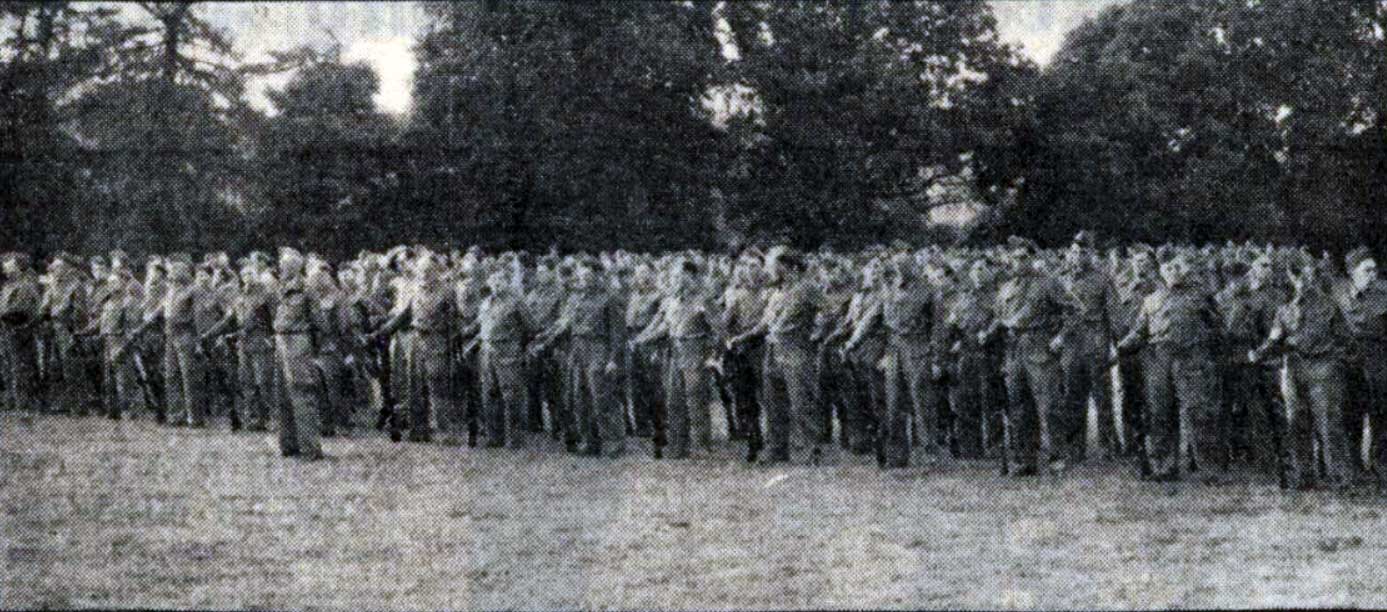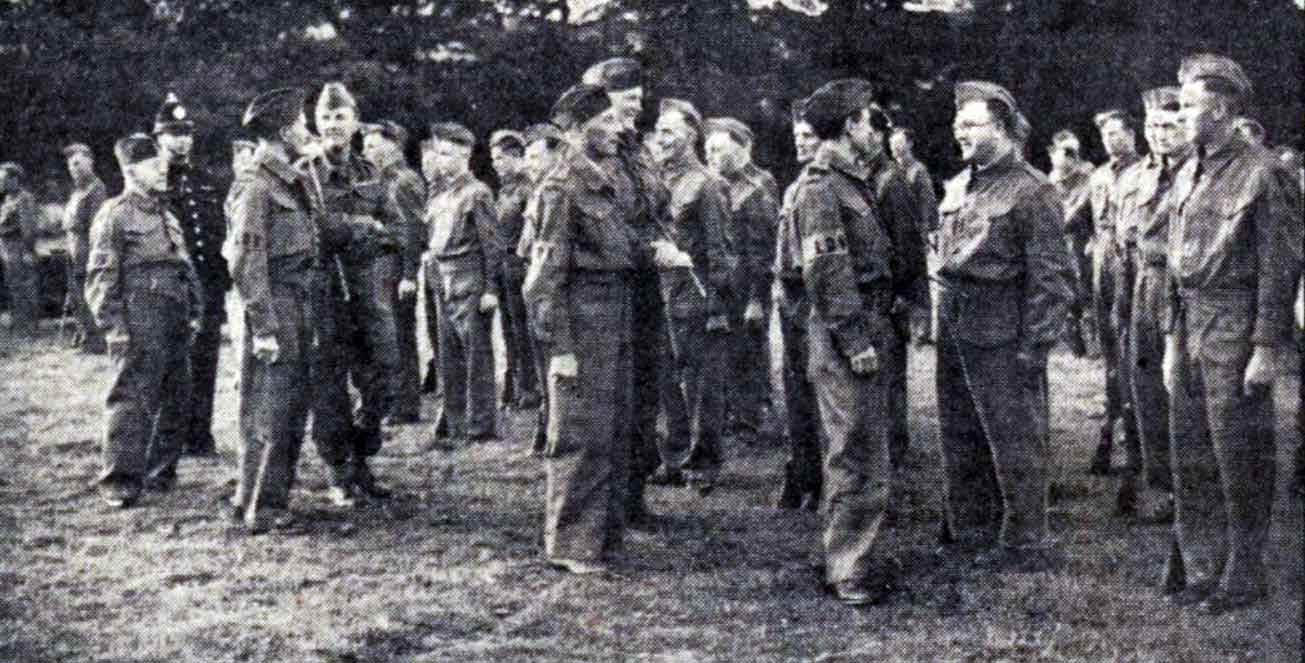 Lifton's Fallen from World War Two.
William Henry Baker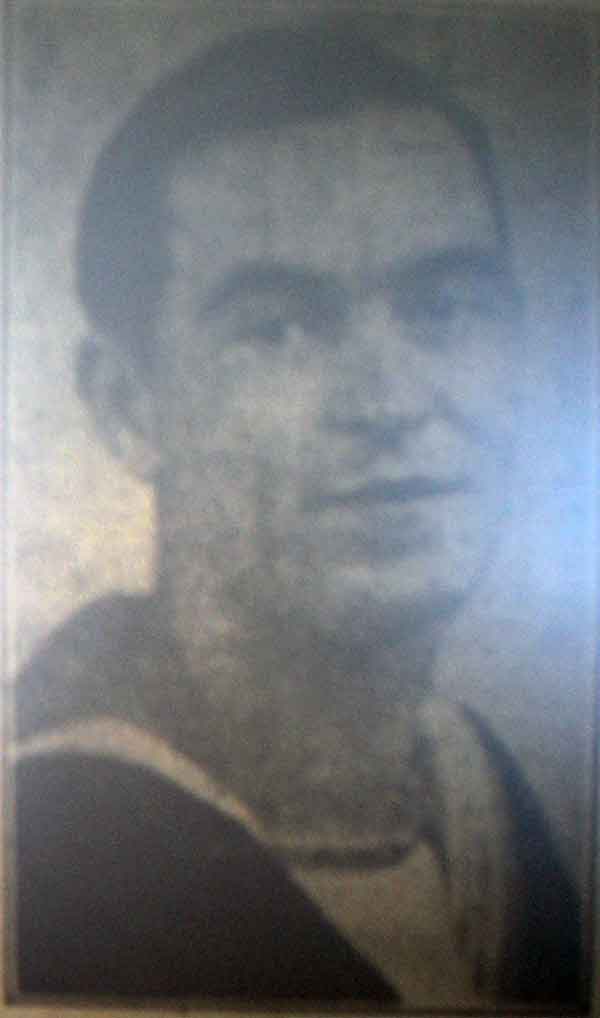 William was the son of Henry James and Agnes Elfrida Baker of No. 15, The Crescent, Lifton. He joined the Royal Navy as an Able Seaman (Service No. D/SSX 28383). He was aboard 'HMS Repulse' when she was sunk by Japanese aircraft on the 10th of December 1941 when they attempted to intercept landings in British Malaya. William survived this and was landed at Singapore.
He was then put aboard 'HMS Li Wo' which was an auxiliary patrol vessel of the British Royal Navy, which was sunk on 14 February 1942 by Japanese warships as she single-handedly attacked an enemy convoy during the Malayan Campaign, becoming the most decorated small ship in the Royal Navy. His body was never recovered but his name is commemorated on the Plymouth Naval Memorial.
Randolph Henry Bevan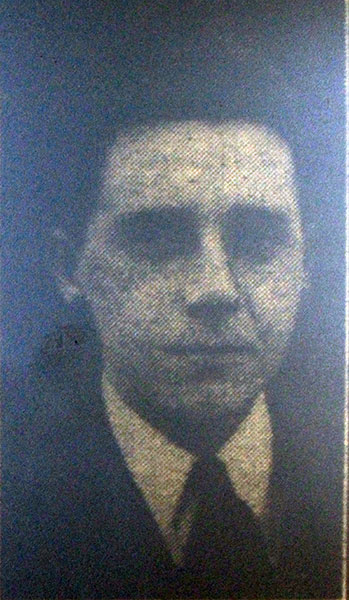 Randolph was born in 1908 to Henry and Mary Beatrice Bevan at Fore street, Lifton. His father was an Estate Carpenter. His father died just two months before Randolph enlisted in with the the Royal Electrical and Mechanical Engineers (Regimental No.10553339) as a Craftsman in May 1941.He saw service in Ceylon and India and was a regular letter writer, his sister Mrs. W. Fredrick only received a letter from him on the 17th of March just two days before he was killed whilst serving in Burma on the 19th of March 1944.
Ronald Davey

Ron was born in 1917 to Charles and Ethel Davey of Fore street, Lifton. His father was a Labourer. He joined the Royal Navy as a Shipwright 4th Class (Service No. D/MX 59472) and was serving aboard 'HMS Hermes' on the 8th of April when warning of an approaching Japanese fleet was received and 'Hermes' sailed that day for the Maldives with no aircraft onboard. She was spotted on the 9th of April near Batticaloa by a Japanese scout plane and attacked by several dozen dive bombers shortly afterwards. With no aircraft cover the carrier and her escorting destroyer were quickly sunk by the Japanese aircraft. Most of the survivors were rescued by a nearby hospital ship although 307 men from Hermes were lost in the sinking including Ron. His body was never recovered but his name is commemorated on the Plymouth Naval Memorial.
Leonard Edgar Littlejohns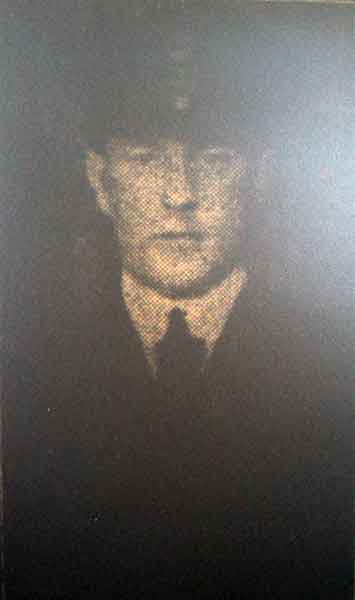 Len was born in 1920 to Mr. And Mrs. J. (Nee Northam) Littlejohns at Plympton. On leaving school Len went to work for Ambrosia creamery, Lifton before joining up with the Royal Navy as a Supply Assistant. He was aboard 'HMS Prince of Wales' when she was attacked and sunk by Japanese aeroplanes on the 10th of December 1941 near Singapore. Len was one of the lucky survivors that was rescued and landed at Singapore. However, he was placed aboard the Depot ship 'HMS Anking' which was evacuating to Australia when it was attacked and sunk by Japanese Cruisers just off Java on the 4th of March 1942. Len wasn't a second time lucky and he drowned. His body was never recovered but his name is commemorated on the Plymouth Naval Memorial. At the time of his death, his parents were living at No. 5, Lower Cleaverfield, Launceston.
William E. Pring
No information available.
Percy Richards.
Percy was born in 1911 at South Headdon, Hollacombe, Holsworthy to Mr and Mrs. T. V. Richards (mothers maiden name was Werren). On leaving school he initially worked on his fathers farm as a farm assistant but on the 28th of November 1927 he enlisted at Holsworthy with the Royal Tank Regiment RAC (Regimental No. 7879621). On his application he had stated that he was older than he actually was putting his birth year as 1909. He was serving in Libya when killed in action when an enemy plane attacked his position on the 15th of January 1943. He left a widow and daughter Gloria who were residing at Fore street, Lifton. His mother was residing at Gunnislake at the time of his death.
---