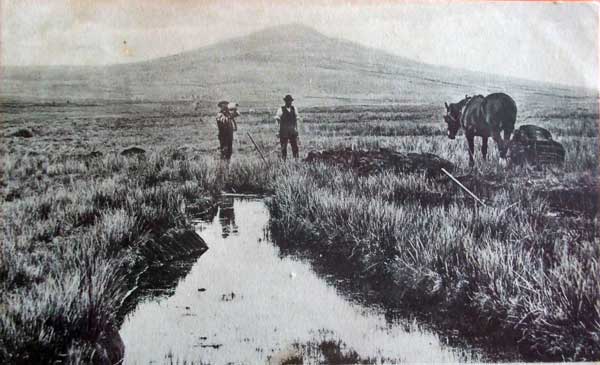 Bronn Wennili (English name Brown Willey) is a tor situated about 2.5 miles (4.0 km) north-west of Bolventor. The name means "hill of swallows" in English. The summit, at 1,378 feet (420 m) above sea level, is the highest point of Bodmin Moor and of Cornwall as a whole. The tor has a variable appearance that depends on the vantage point from which it is seen. It bears the conical appearance of a sugarloaf from the north but widens into a long multi-peaked crest from closer range.
The first part of the hill's name is a common Brythonic element meaning "breast, pap; hill-side, slope, breast (of hill)", which is frequent in Welsh placenames. It is sometimes suggested that the name came from the Cornish bronn ughella meaning "highest hill", as it is the highest point of Bodmin Moor and of Cornwall, but the toponymist Craig Weatherhill disagrees. The name has evolved through a variety of historical spellings as follows: Brunwenely c.1200, 1239; Brown Wenely 1239; Brenwenelyn 1276; Bronwenely, Brunwely 1280; Brounwenely 1350, 1362; Broun Welyn 1386; Brounwenyly 1401; Brownwenelegh 1450, 1470; Brounwellye, Bronwelly 1576; Brown-wellye 1584; Brounwellie 1639; Menar Brownuello 1754
There are many streams and marshes surrounding the summit, and the River Fowey rises nearby. The tor is known for a meteorological phenomenon known as the Brown Willy effect, in which heavy rainfall develops over high ground and then travels downwind for a long distance. It is this effect that caused the 2006 flooding of Boscastle. Meteorologists state that damp Atlantic westerlies bring water northwards up the Cornish coast when they hit the South Cornish shores, while those that hit the North Cornish shores are drawn southwards, converging and being forced upwards as they do so, this effect being intensified by the high land on Bodmin Moor. This phenomenon is made yet more powerful by the low pressure over the warm summer land dragging in cooler damp breezes from the sea on either side of the peninsula. The rapid air movement means rainwater is deposited quickly, often starting over the high hill of Brown Willy, then moving across the land bringing highly localised downpours and flash-flooding.
Brown Willy is unusual in that, unlike other hills and tors on Bodmin Moor, there is very little evidence of prehistoric settlement around it. It may have instead been set aside for use as a communal area for people from the surrounding settlements, who may have used the ridge as a ceremonial procession route. There are no house circles or platforms in the area of the summit. The remains of 17 houses and platforms have been found on the lower part of the eastern slopes and another 23 low on the western slopes; they were crudely constructed and probably only used seasonally dating from the medieval time.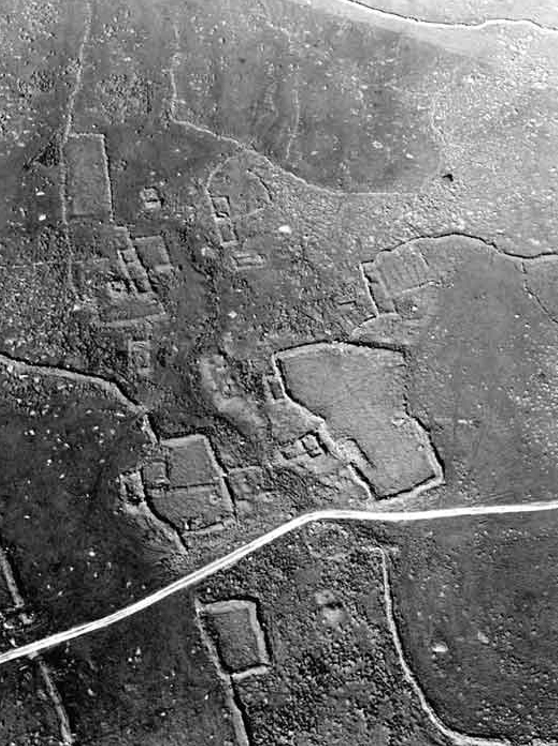 The longhouse settlement at Brown Willy. This is one of a number of well-preserved deserted medieval settlements on Bodmin Moor. The outline of the longhouses is marked by ruined walls and they are accompanied by small enclosures which served as gardens, animal pens and mowhays (yards for hay ricks). Photo © Cornwall County Council Historic Environment Service


Hits: 786