.
The Marriage record of Boyton is defective. Such Marriages as have been preserved up to 1812 are contained in a well bound and well preserved volume with parchment leaves. The lists appear to
be fairly complete from 1568 to 1671, the Commonwealth Marriages being given with considerable detail prefaced by a statement that the marriage contract had been previously published on three successive market days in the market-place of Launceston. The gaps 1671 to 1692 and 1719 to 1738 are unaccountable. For the period 1754 to 1812 the weddings were probably entered in accordance with
Hardwicke's Act in a separate volume which has been lost. As far as possible the defects have been supplied from the Bodmin Transcripts. Mr. G. Jasper Nicholls, LL.B., however, reports transcripts at Exeter for the years 1611, 1624, 1630, 1632, 1670, 1672, 1673, 1737-40, 1800, 1803, also for two years between 1629 and 1638 signed by Edmund Sharpland, and he suspects the existence of a continuous series from 1774 to 1812, but these have not been examined.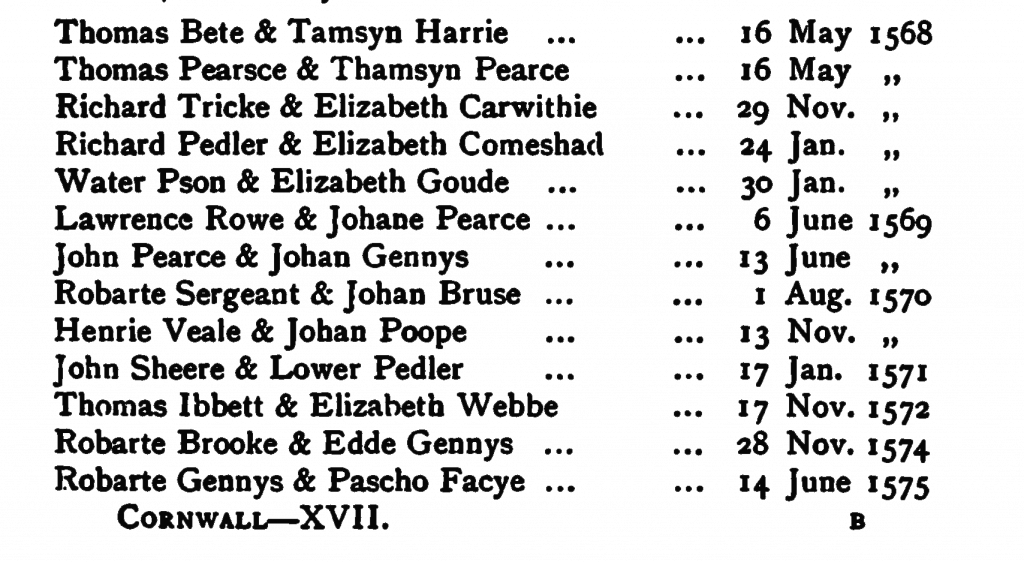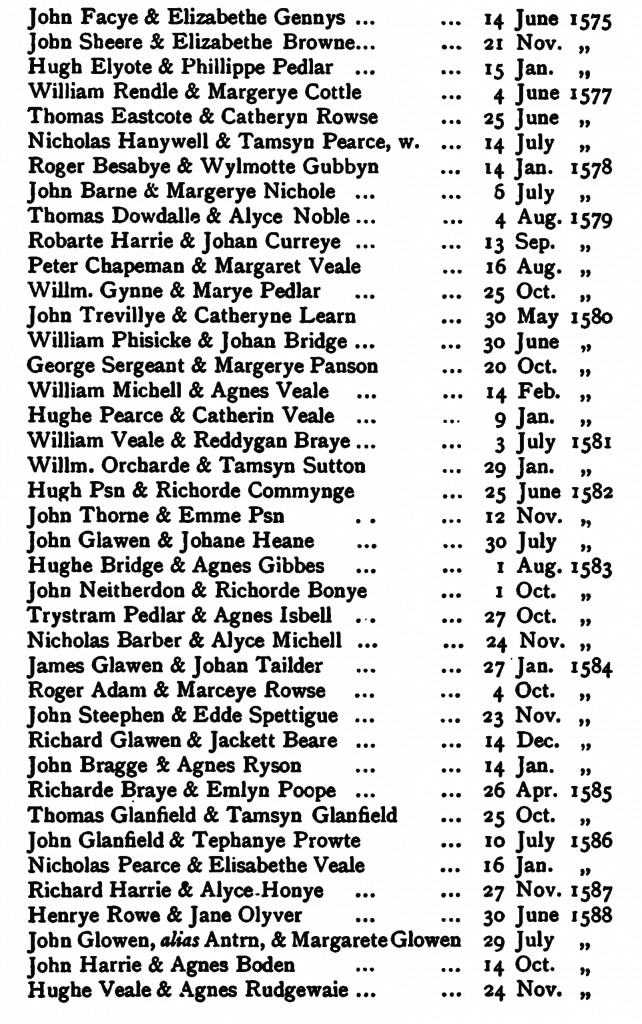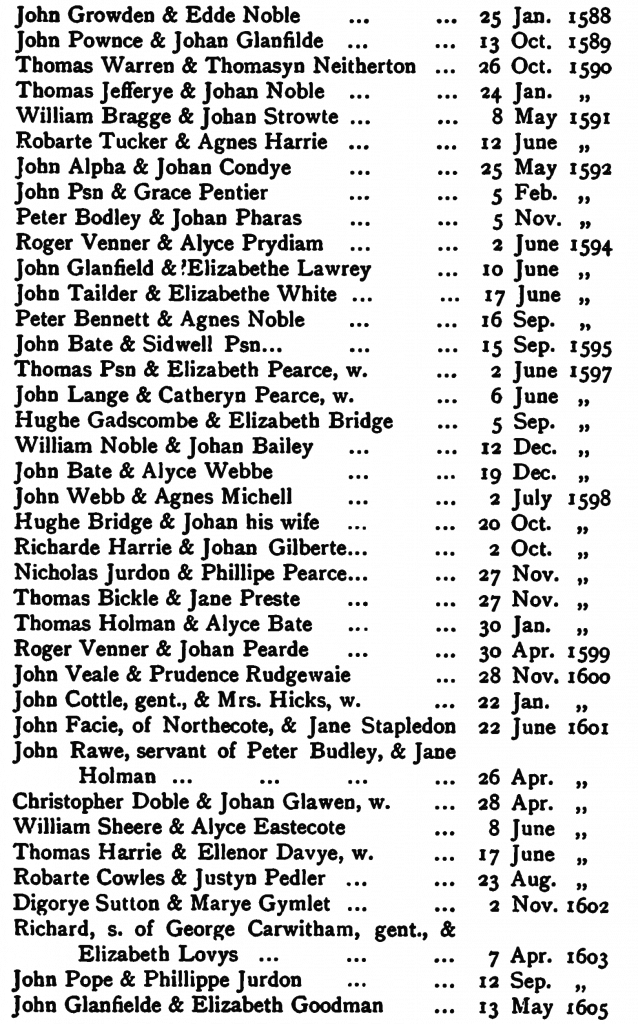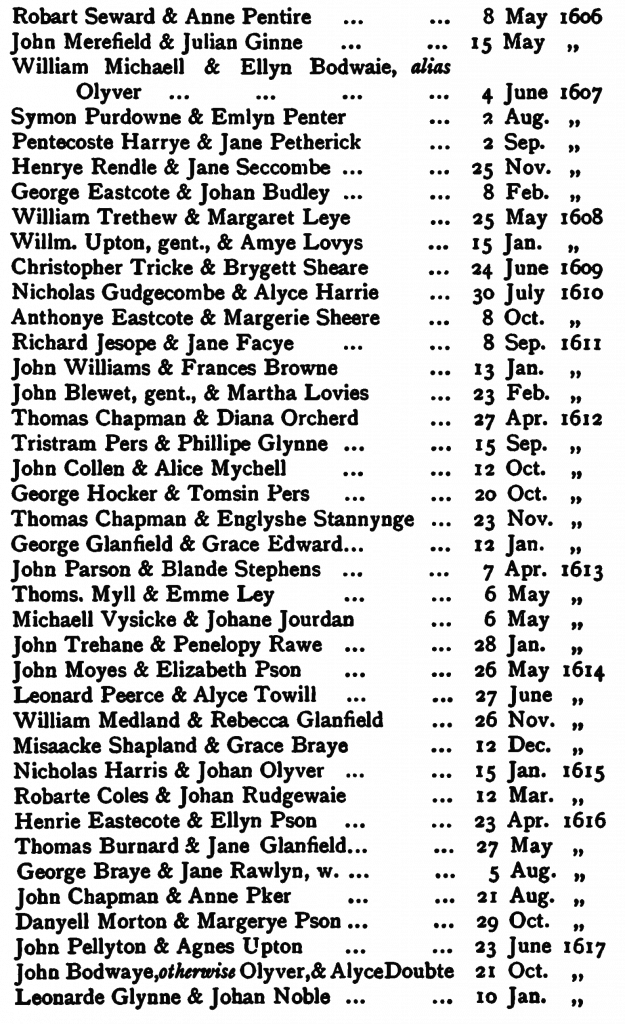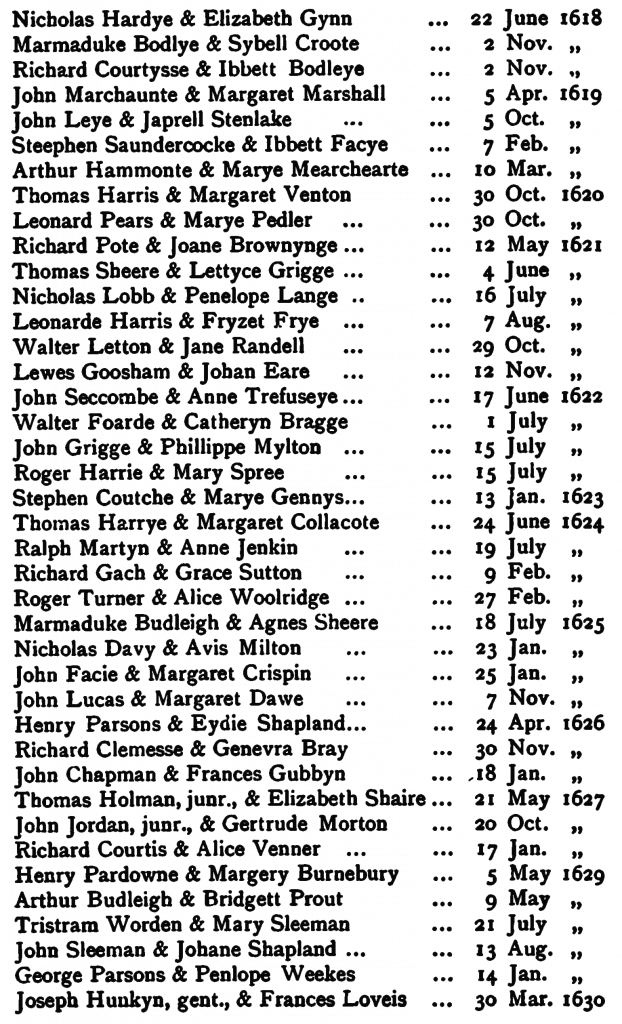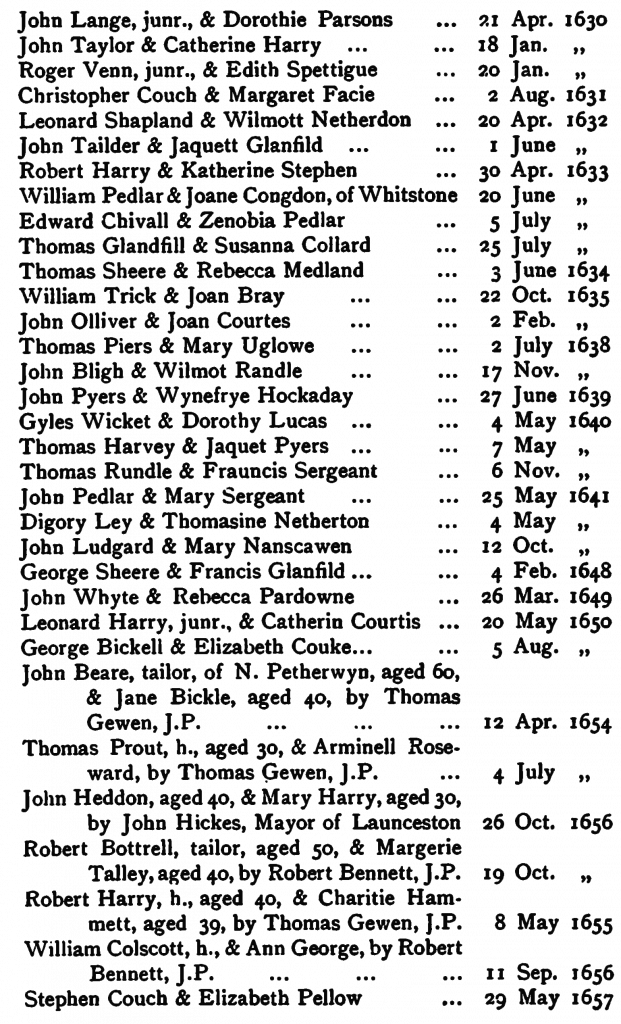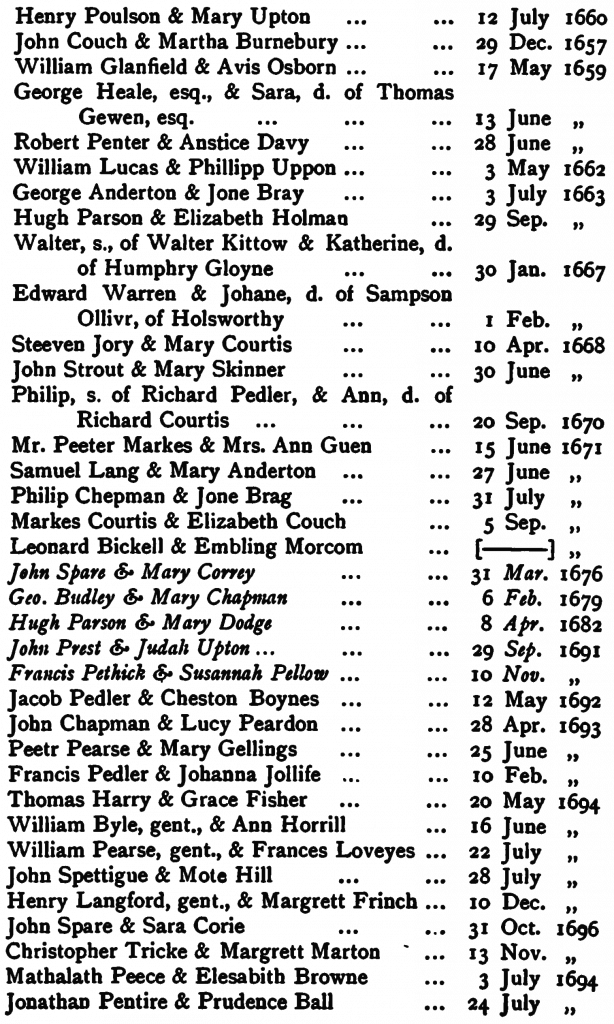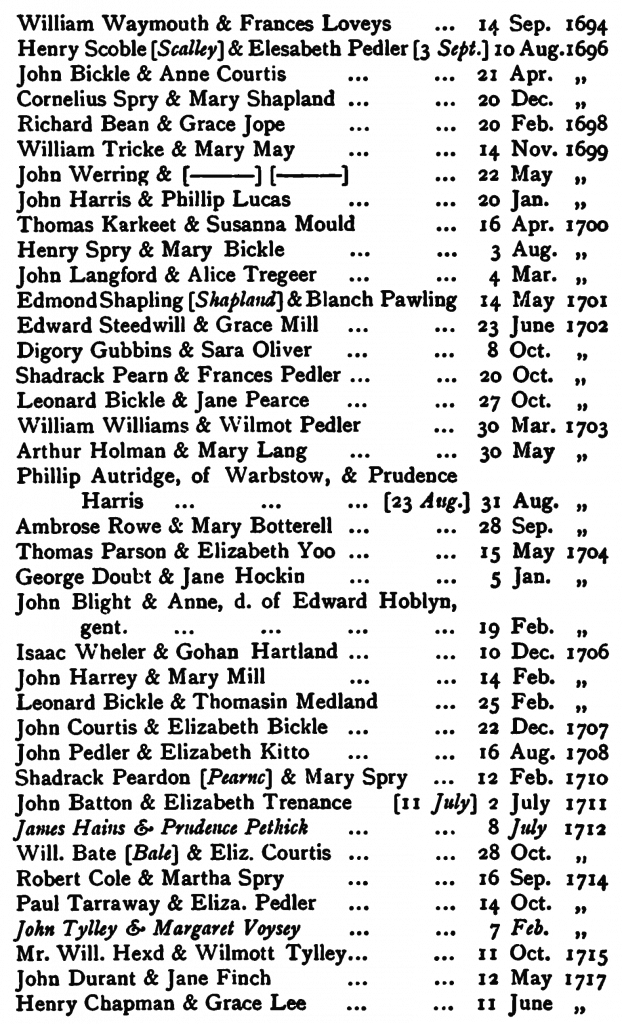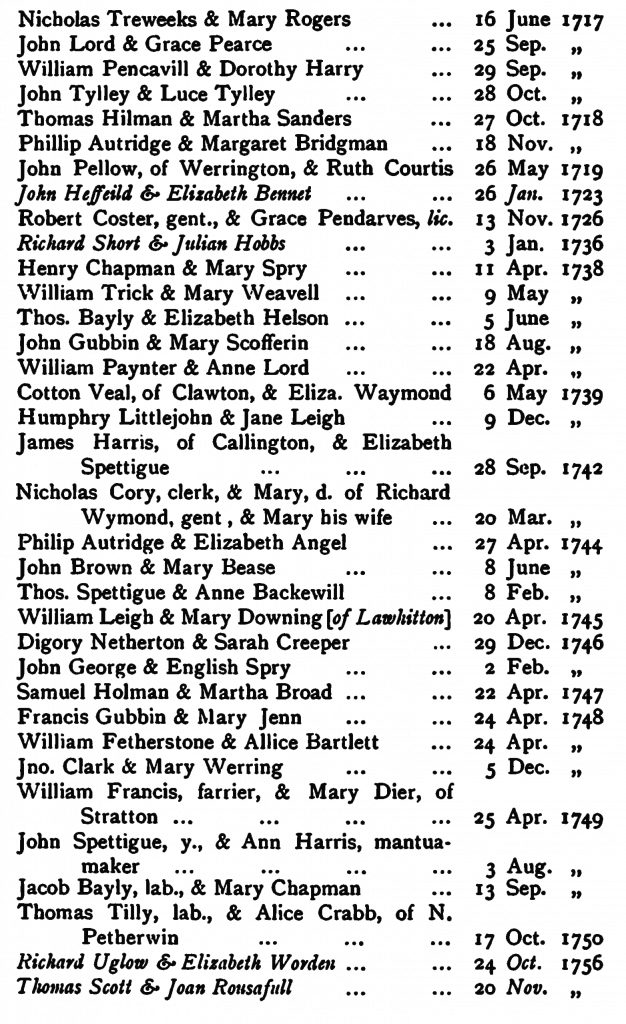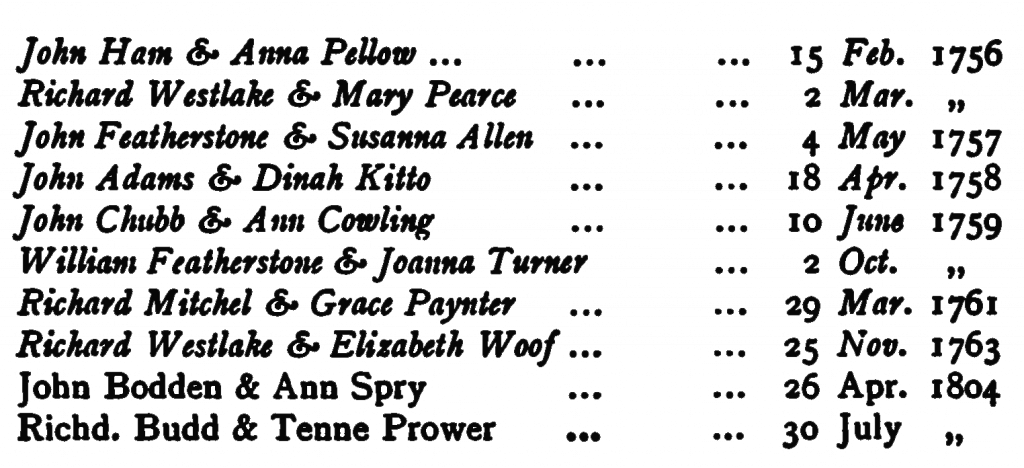 Hits: 1149