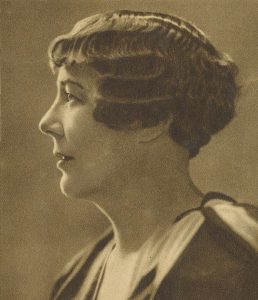 Post & News, 26 January, 1967:  North Petherwin News.  Returning to Poland.
Noted Authoress Who Lived at North Petherwin.
Leaving this week for their native Poland were Mrs Zygmunt Szatkowski, of Troswell, North Petherwin.
Better known as Zofia Kossack, one of Poland's most eminent writers and an authoress famed not only on the Continent, but in this country and in America as well, Mrs Szatkowski, who was 66, fled from Poland and has been living at Troswell for some ten years.
When the Germans invaded Poland, she played a prominent part in the resistance movement.  With the recent changes in Poland, she and her husband have decided to return to their native country, and she is reported as saying: "I think at last there is a little freedom in Poland, and it may be safe to go back.  I feel it is my duty to do so, even if there is some risk".
During her stay in this district, she has been a member of the Roman Catholic congregation at Launceston, and on Sunday last, the parish priest, Dom. Willfred Wharton, bade her and her husband farewell, and extended to them the good wishes of the congregation.
However, she didn't live long enough to to test this freedom, passing away on the 9th of April, 1968 at Bielsko-Biała, Poland.
Hits: 526