St. Clether Marriage Registers 1640-1811
.
The following entries are taken from two volumes. The earlier has parchment leaves and includes the marriages from 164o to 1758 ; the later is a book consisting of the forms prescribed by Lord Hardwicke's
Act. The first volume is well written and would have been quite legible throughout had the ink been good. Unfortunately in many places the writing has peeled off so that almost entire pages present a pitted, inkless surface. The entries have been copied wherever possible, and collated with the Archdeacons' Transcripts at Bodmin by the Rev. T. Taylor.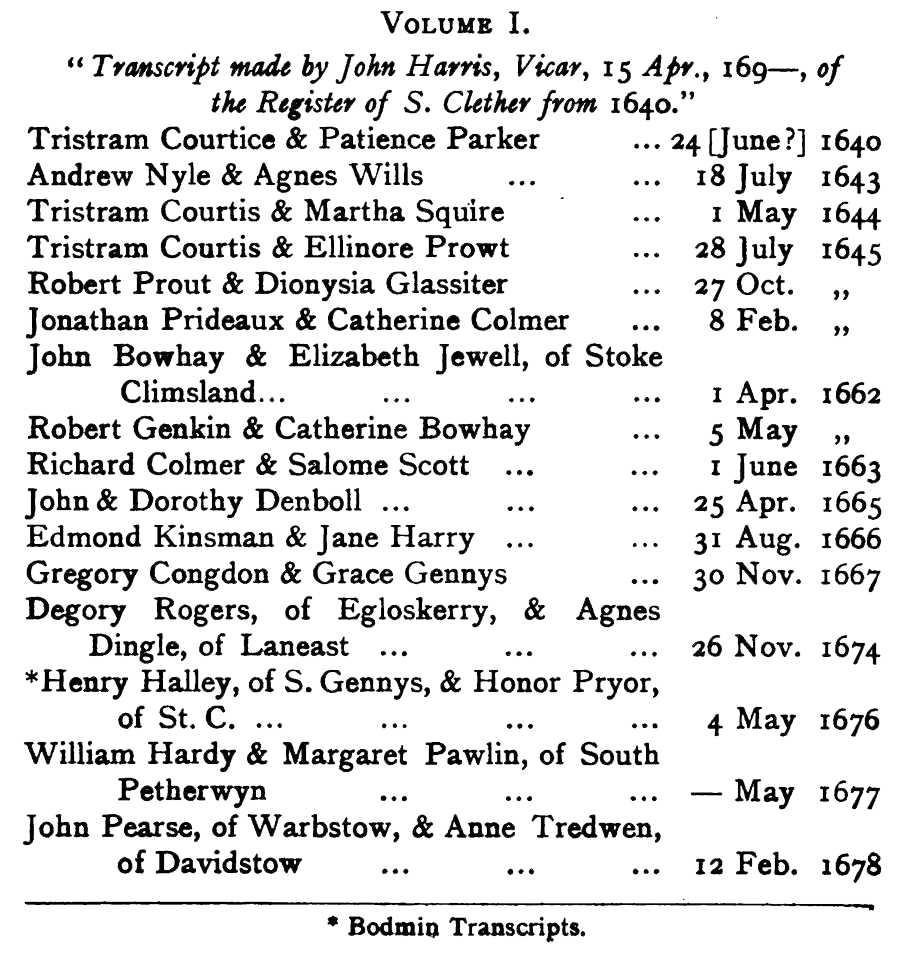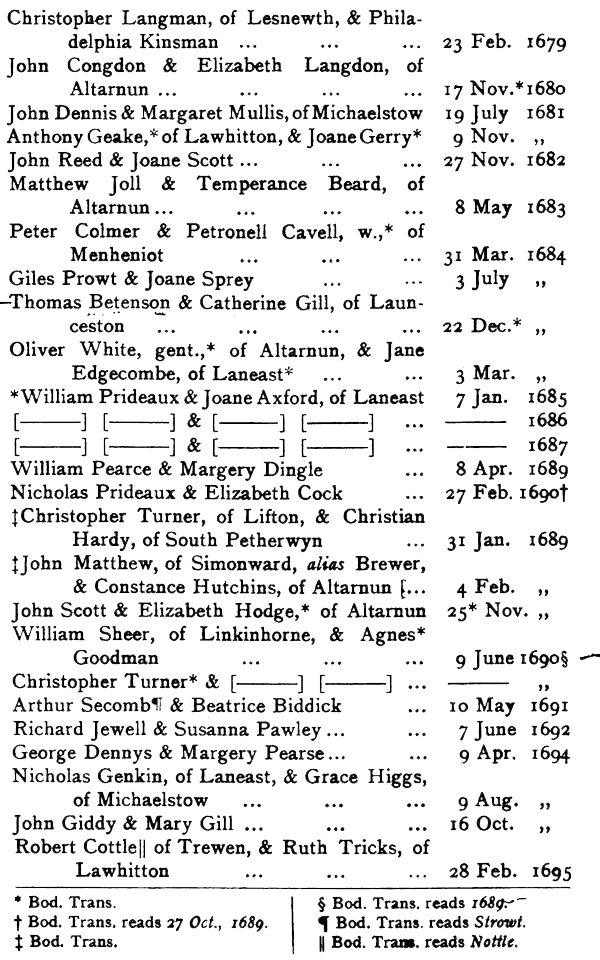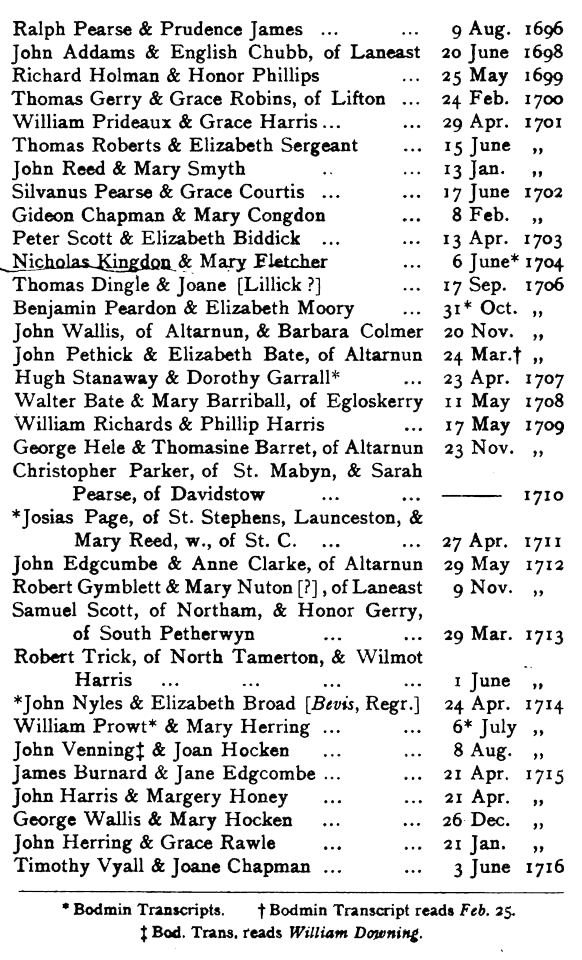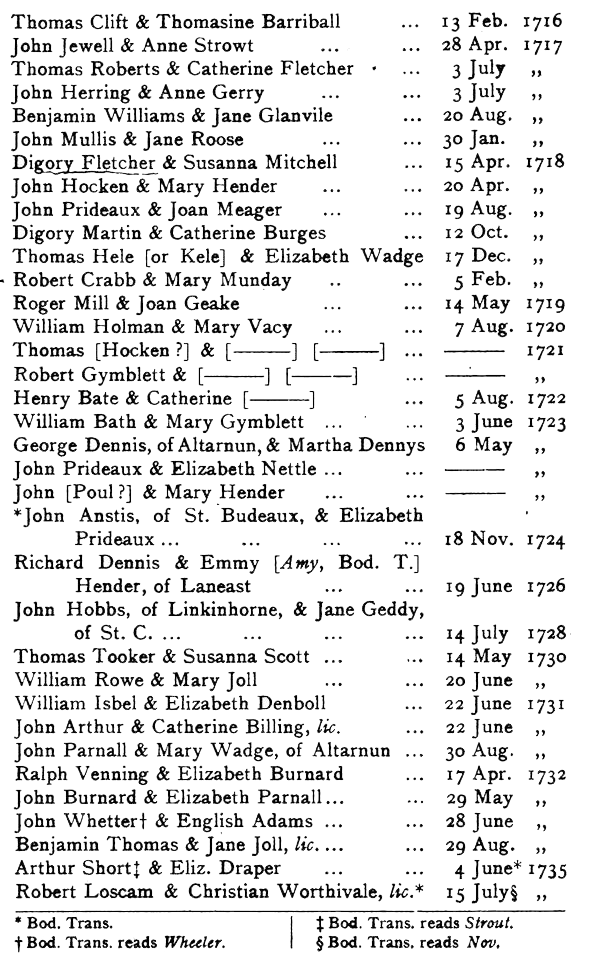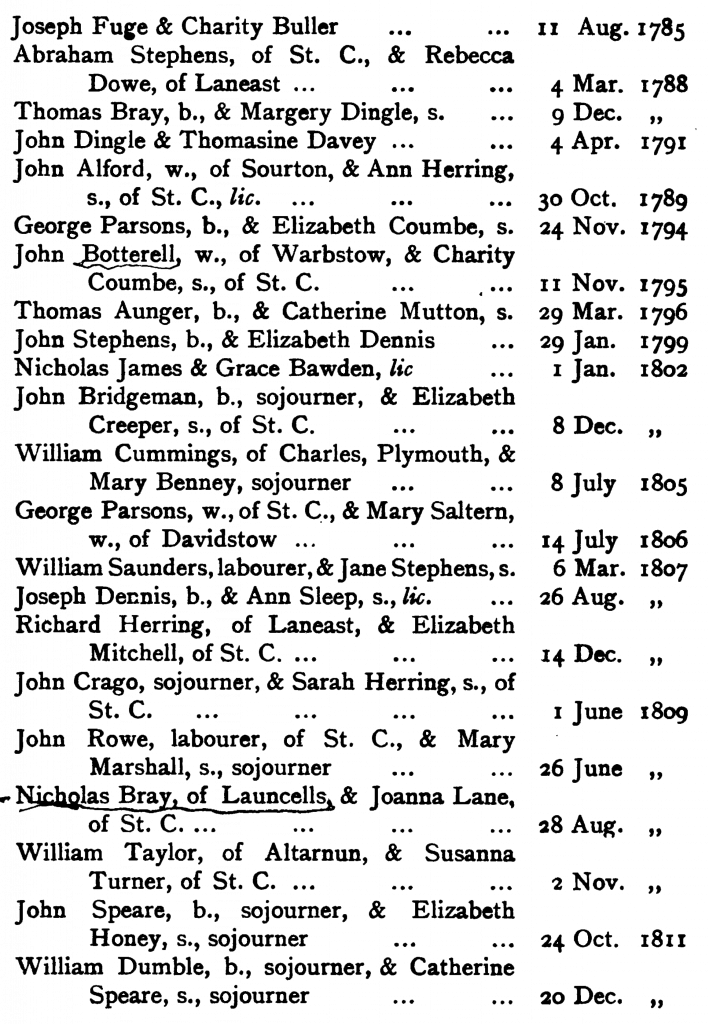 Hits: 464