.
Dunheved College, as it was first known, was established in February 1873 and was the fruits of Nonconformity with the founders being John Dingley, E. P. Nicolls, Edward Pethybridge, Richard Gubbin, and Benjamin Ralph, who were all strong Methodist's. They were later joined by John S. Pethybridge (Bodmin), T. B. Hender (Launceston), William Sims (Tavistock), Thomas Pomeroy Trood (Launceston), and others. Initially the College used temporary buildings in Westgate Street whilst several sites were examined by the managers and by the Town Council, including near the end of Exeter Street, but these were rejected on the grounds of not being quite suitable for such eminent works, eventually a site on town Common lands near the top of the new Dunheved Road, which had only been completed after the reservoir was filled in in 1869, was settled upon.
In September 1874 the new buildings at Dunheved Green were opened by the Rev Luke Wiseman. Mr. James Hine was the architect, who also designed the present Wesleyan Chapel with its then Spire. The buildings of an Elizabethan style, consisted of a headmaster's house, school and class rooms, and accommodation for about twenty boarders, with a separate bedroom for each boy. This was later extended. Dunheved College was founded in 1873 as a Boys College under the management of the Dunheved College Company. Scholarships of £25, £15, £10, and £5 each were set up, and in 1910 the college boasted of 70 pupils, including boarders.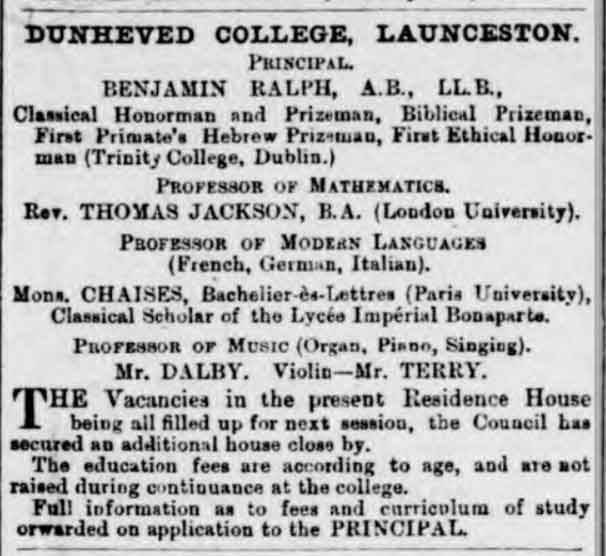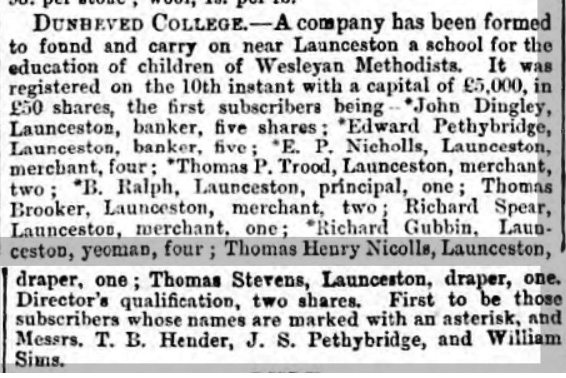 DUNHEVED COLLEGE, LAUNCESTON: Herr Muller, with the sanction of the Council, offers accommodation, without separate bed-rooms, to Boarders at his new and commodious residence, Glenside Villa. The sum of Forty-Five pounds per annum covers ALL Fees, not only for Board but also Tuition at the College. French is constantly spoken in the family.
Benjamin Ralph, B.A., LL.D (Dublin) was made headmaster and the College motto was 'Bene orasse Bene Studuisse'. From the beginning, the school provided education for both boys and girls and in 1884 a Kindergarten with a Junior School was opened, being located at the 'Odd Fellow's Hall'. The girls were housed at Dartmouth Villa, Tamar Terrace Road, Launceston. Dr Ralph left in 1890, eventually emigrating to Canada, around 1900, and was replaced as headmaster by Mr. Reed. Mr Reed resigned the
Headmastership of the College in July 1890, to be replaced by Charles Douglas Rosling, of Folkestone, Kent. Benjamin B. Hardy (left) took over the headmastership in 1896. At this time, the college was suffering somewhat from financial difficulties but under Benjamin's leadership this soon changed. Within three years of his appointment, the numbers attending the college had increased to such a level that it was necessary to add extra bedrooms. A few years later the finances had improved to such an extent that a dividend was paid for the first time to the shareholders. In 1904 a new science laboratory and lecture room, with an adjoining store-room, were added to the main block and a carpenter's shop was erected in a corner of the grounds. This was followed in 1912 when a gymnasium was added and with the playing field being extended. It was also in this year that the Old Dunhevedians Association was founded.
To the first gathering of the Association in London, Mr. Hardy wrote: "I have wondered how to express my regard for your enthusiasm in inaugurating an occasional reunion of Old Dunhevedians in London. A movement so unselfish and stirred evidently and alone by esteem for your old school makes me wonder what there can be in those backward thoughts that may have stirred this enthusiasm — and I wonder all the more if it be not even a backward glance but an abiding memory (as I expect it may be) of some warm and loyal feeling that you may have. I am glad you thus meet. If you rejoice in any connection with Dunheved I shall compliment you highly if I say I think I beat you in my own measure of rejoicing and congratulation that you have been here and that I had the pleasure of association with you here. The concentration and assemblage of manliness and all high spirit embodied in and evinced from you is what I have always rejoiced in. In such go on."
The halcyon days were soon to end. In July 1914 the attendance at the reunion was greater than ever, the fun was fast and furious, and for those few days, Europe's gathering troubles hardly seemed real. From that happy place and time, in which life had been transfigured, each came away to deal with the circumstances of war, to deal with them somehow, as best he could to try out the great things he had been taught in the years before. Mr Hardy's message was characteristic: "Get and maintain the thoughtfulness and feeling of responsibility that are a prominent part of the atmosphere of Dunheved College…To yourself be true, to the man next you, to all-around you, to all within your influence."
Many of  Dunheved College's old boys saw service during those dark years, with the harvest of war taking twenty-nine Old Dunhevedians. A stained glass memorial to these brave men was later erected in the school in 1920. Dunheved College's Fallen from World War One.
Benjamin Hardy himself had two sons that served in the army during World War One, with his eldest son, Benjamin junior, dying of his wounds on the 25th of April 1918.
Cornish & Devon Post, June 4th, 1919: Private H L Hardy, South African Infantry (son of Mr and Mrs BB Hardy), returned home last Monday night. He was taken prisoner by the Germans on Sunday, March 21st, last. With others, he was marched back through the German lines, a distance of from 20 to 35 miles, with nothing to eat until Tuesday afternoon. For six months he was kept at work in a coal mine in North Germany. Parcels from home were generally received, and were necessary, too. He was compelled to work for 16 weeks with an injured foot, and wooden clogs did not help matters. After landing at Hull on November 30th, he was in hospital at Fulham, Bristol, and Richmond.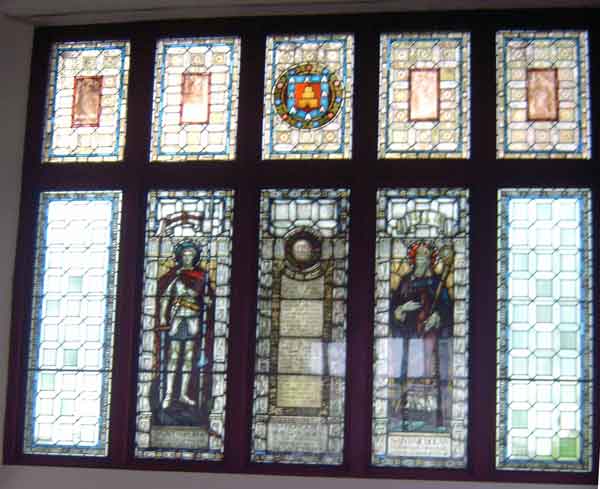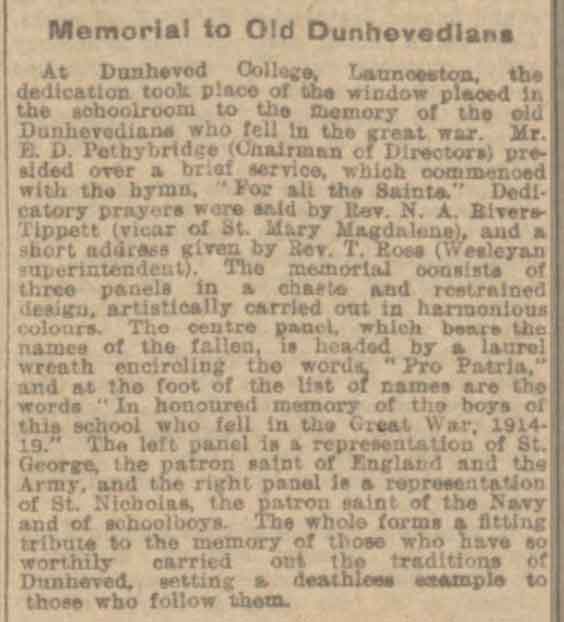 PRO PATRIA
DUDLEY C D BENNETT, ARTHUR C BUDDENN,
CHARLES E BUTT, H ATHELSTAN CHUTER,
GEORGE J CUNNACK, WILLIAM DINGLEY ,
JACK A J EVANS, E GRAINGER EVELEIGH,
EDWARD S HAIN, BENJAMIN HARDY,
J HAROLD KEEBLE, M ROY LORY,
FRED W LEWIS, BERTRAM C MORTON,
LESLIE A OKEY, LESLIE N PERKEN,
E HARRY PRIOR, MONTAGUE E PETHICK,
IAN C ROBERTSON, LESLIE H ROBSTON,
GEORGE R RIDELY, LEONARD ROSEVEARE,
JOHN R SHARP, TOM STODDART,
JOHN STODDART, WILLIAM P STIDSON,
JOHN T SHARPLEY, ARNOLD THEOBALD,
FRED G TRIMMER,
IN HONOURED MEMORY OF THE BOYS
OF THIS SCHOOL WHO FELL IN THE
GREAT WAR 1914-1918
Dunheved College's fallen from WW1
Those war years were very difficult as with a depleted teaching and domestic staff, Benjamin Hardy had to undertake a multitude of duties himself.
After the war, the numbers continued to increase and by the years 1920/21, there were over 70 boarders. This put an incredible strain on the accommodation of the school and it became necessary to take one or two hostels outside in the town. A country house known as Westfield was first used, but after this was vacated two or three houses in Dunheved Road were used. However, from the mid-1920's the numbers began to decline and as the school was neither endowed nor were there grants available, it was difficult to compete and carry on successfully. In 1931 it was decided that Dunheved College would amalgamate with Horwell Endowed School (below left) to form Launceston College (below right in 1939).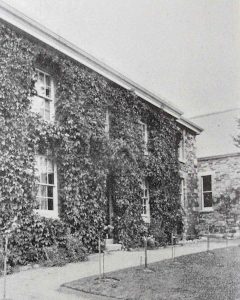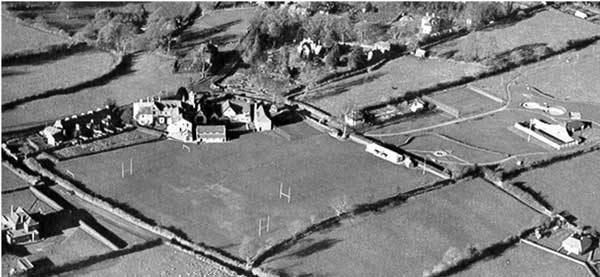 In December 1931, the last prize day of Horwell Grammar School, Launceston, was held at Hendra, Dunheved Road, as from following term the school was amalgamated with Dunheved College to form the new Launceston College. The boys were accommodated at the new Launceston College at Dunheved Road instead of in their previous school at Newport (above left), although the girl's school continued at Hendra and was still known as Horwell Girls School. The Headmasters of Horwell Boys School, Mr H. E. Richardson,  and Dunheved College Mr Benjamin Hardy retired. The new Headmaster of the combined school was Mr Henry Spencer Toy, an old boy of Dunheved College. At the last prize day of Dunheved College, Mr Benjamin Hardy was presented with a cheque for £1,000 which was made up of £200 from a local fund and the balance from the Dunheved College Old Boy's Association. Old Boys of Launceston College in June 1935 by H Spencer Toy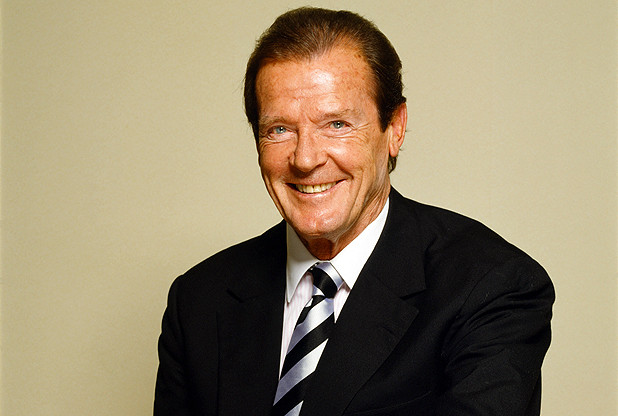 During the Second World War, the College paid host to an evacuee from London, who later would become a worldwide film star, non-other than 'Roger Moore'.
It was after he had been evacuated to a farm near Holsworthy with a family called Allin. "I had a wonderful time being stuffed full with wonderful cream and blackcurrant and apple pies, and spent wonderful days swimming in the Tamar," he recalls.
"I was there for about three months. Then school started, at Launceston College, which I didn't like at all."What some people do not know is that during his stay he became friends with the headteacher at the old Thorn Cross primary school, and her family and used to spend his holidays in the schoolhouse. Roger's time at Launceston College was not lengthy and after just the one term he returned to be with his mother in London.
In 1962, Horwell Grammar School for Girls merged with Launceston College and in 1965 the former Pennygillam School was added to form the present-day comprehensive school which is still known as Launceston College.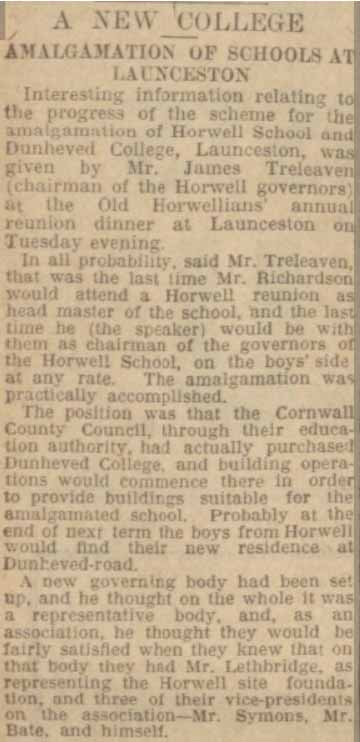 College Magazines
The Dunhevedian (pdf opens in a new window)
Summer Term 1927    Spring Term 1929    Summer Term 1929    Michaelmas Term 1929
The Launcestonian (pdf opens in a new window)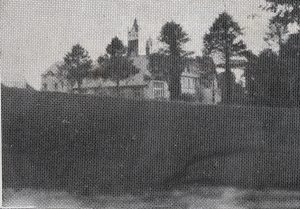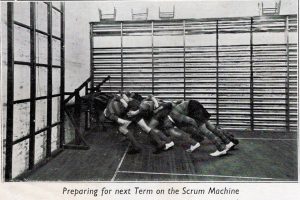 ---
Launceston College Gallery.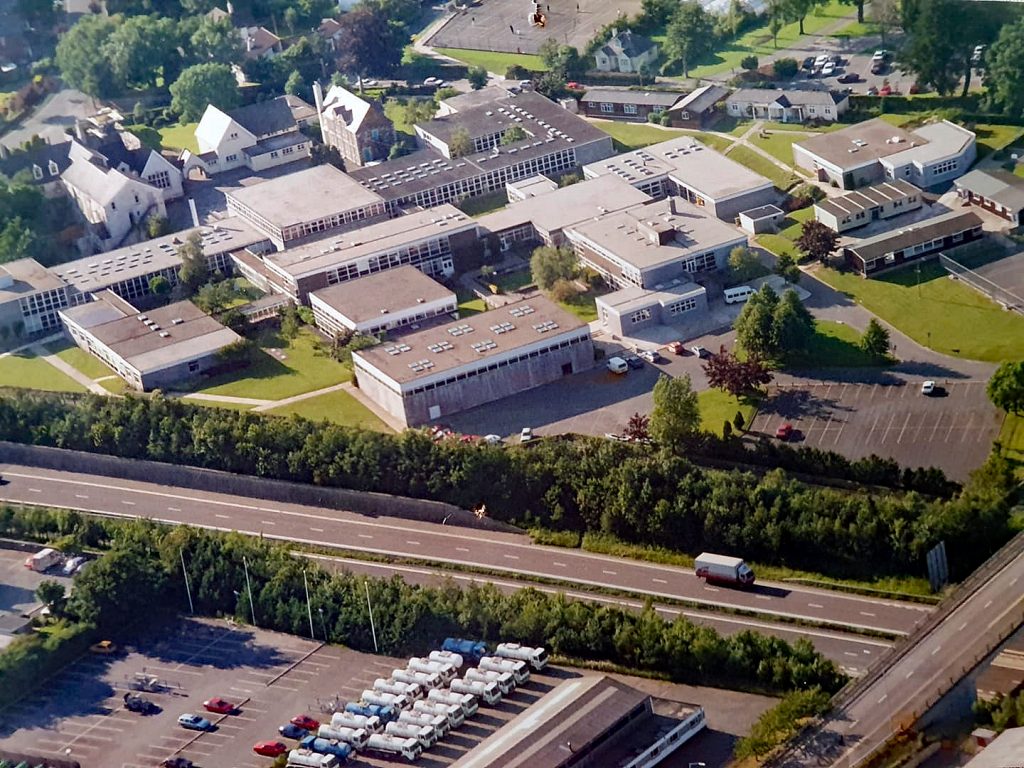 Hits: 5331