.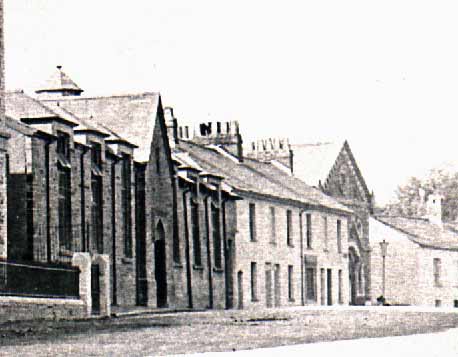 No 18/16 Western Road was built as a school for boys, under various titles – The British Boys School, The Queen Elizabeth's Grammar School – subjects taught included Divinity, English (all branches), Latin, Greek, French, Mathematics, Science, with Music and Drawing for an extra fee. In 1875 notices were inserted in the East Cornwall Times advertising the 'Queen Elizabeth's Grammar School, Launceston', with the Reverend W. S Johns as headmaster. Rev Johns, MA., Exeter College, Oxford, had been headmaster of the Newton Abbott College, and announced the first term of his school would begin on Monday 9th February, 1875. There is no hint of location in the advertisements, but in a slightly later one he announces charges of £60 for boarders. This school later changed it's name to:
The British School for Boys. The British school was located in Western Road, near to the Rowe Dispensary; it was a boarding school. Evidence may still be gathered by inspecting the doorway, etc. of the building. The area was put up for sale in 1871 in the Werrington Estate sale after the death of Mr Dick, of County Wicklow.
Werrington Sales of 1871:-
Site 905a: Occupier – British School: description – School House &c. Quantity – 8 perches

The school closed down in 1913 with the building of the new Windmill County School on Windmill Hill. On top of the roof of the building may be seen the small round bellcote, in which the school bell was hung. After laying dormant for a couple of years it became a workshops for the Belgravia War Hospitals Supplies during the First World War for the making of splints and artificial limbs, etc.. After the war it was in turn used as an egg-packing station, various workshops and shops including a showroom for J. B. Smith and Son, and is now Stags Estate Agents. It was when it became the egg-packing station that the south end gable was taken down to provide access to the back of the building, formerly only accessed from the school building or the steps which divided it from the Infirmary & Rowe Dispensary, which in turn, became the Borough Council offices, and is now the home of Messrs. Potter Baker, the Chartered Accountants.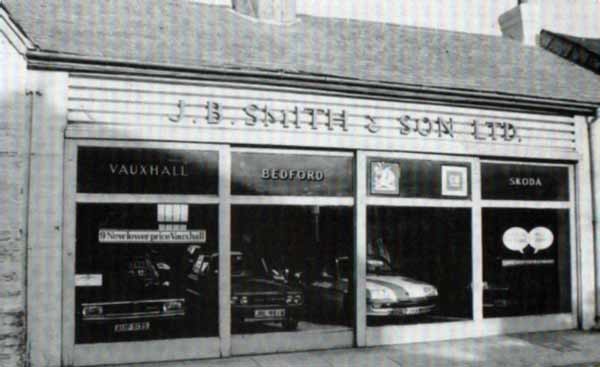 ---
East Cornwall Times: February, 1875:
Queen Elizabeth's Grammar School, Launceston.
Headmaster Rev. W.S. Johns, MA., Exeter Col., Oxford, late Headmaster at Newton Abbott College. First Term to commence on Monday, February 9th.
(Later advert: sets out the terms of enrollment; £60.)
Hits: 584