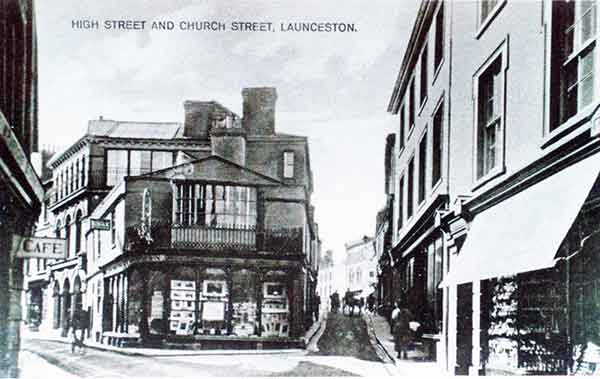 No. 20 Church street, Launceston has quite a prominence in the town recent history, if only for people's memories of it as the 'Orange Tea rooms'. Its position right on Church streets junction with High street made for a good retail site. It is here that Henry Hayman born in 1821 at Sidbury, Devon set up shop in 1952 operating as a 'Fancy Bazaar and Warehouse' according to the Kelly's Post Office directory of that year. In 1856 he was offering his customers 'a fancy repository, jeweller, Berlin wool warehouse and haberdasher'. It was what was often called a 'tiddley shop somewhere that you could obtain just about anything, including when in season local fruit and vegetables. It was soon after this that he turned his hand to photography and for this we can be thankful, for many of the old images on this site are his work. Hayman's work -cartes de visite- but also plate views of Launceston, it surrounds and the adjoining areas of Devon, is of high quality. In 1866 he entered a selection of his scenic images at the Polytechnic and not many years later the shop was listed as a photographic business.
By this time he had two children with his wife Frances a daughter Catherine and a son Charles both were to follow into Henry's business. As can be seen from the photo's below, Henry had a photographic studio built on the 1st floor (this was threatened with being removed in the early 2000's when the building was being refurbished, but thankfully it was saved and has been renovated).
With continued success Henry was able to purchase 20a next door from a boot and shoe maker and in 1880, had it taken down, and to a design by Mr. James Hine of Plymouth he had a a purpose built premises constructed by Mr. William Burt of Newport. The premises was for a new venture of a Organ, Pianoforte and Music Warehouse. The edifice was completed in November 1880.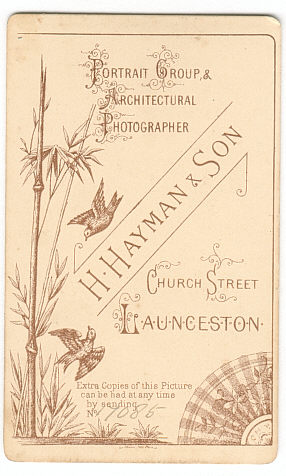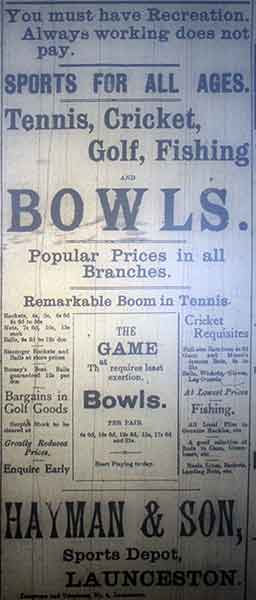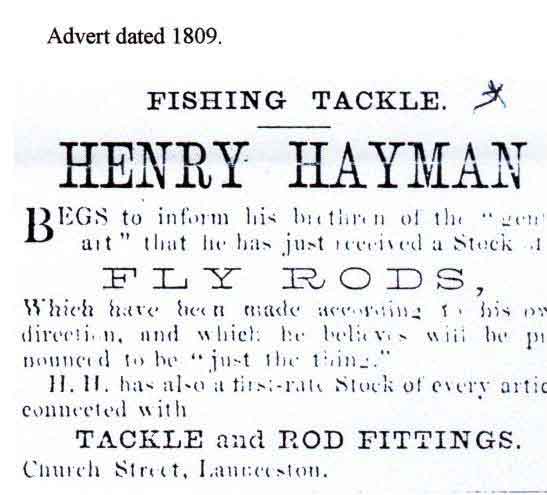 The new building carried a new purpose built photographic studio on the 2nd floor and thus made No. 20 redundant in its use and was taken over to become the 'Orange Tea Rooms'. By 1899 the Hayman's artistic photographs of North Cornwall, usually sold as sepia-toned half plate prints, covered Bude, Boscastle, Tintagel, Crackington Haven, Trebarwith and Bossiney, encroaching deeply into what, photographically, had been Thorn territory.
By now though the business was being run by his son Charles after Henry had passed away on the 23rd of October 1894.
Charles who had married Laura Batten in 1895 together they never had any children, but Laura had four children from her previous marriage and they helped in the shop. Charles was the Captain of Launceston Fire Brigade for 27 years and also the honorary organist and choirmaster at the Congregational Church in Church street.
---
In a Cornish and Devon Post from the 4th of January 1913 Hayman's ran this advert;
Established 60 years.
H. Hayman & Son.
Music Department.
Photographic Department :High class Portraiture in all the latest London and Continental Styles.
Testimonials from all the Nobility and Gentry in the West of England.
Group and Landscape work a speciality. Films and Plates developed by experienced operators. Dark rooms for Amateurs. Frames of every description promptly made to order. Valuable engravings and Paintings Restored and stretched by an expert.
Sports Department.
Hayman & Sons, Church street and Southgate buildings, Launceston.
---
Charles passed away in the early months of 1928. Although the business continued for several years after his passing, the only evidence to day is the inscription above 22a 'Hayman's Pianoforte Warehouse' (below).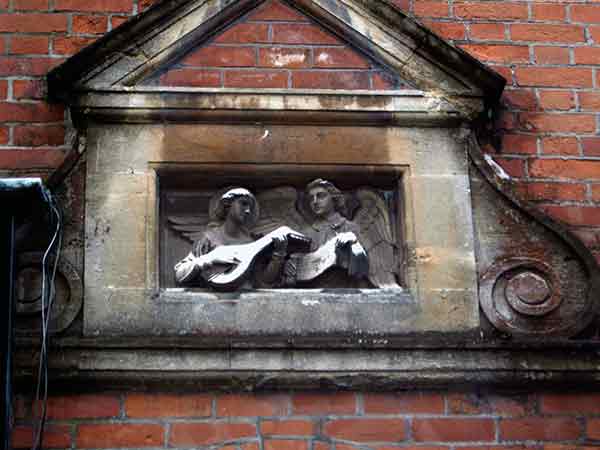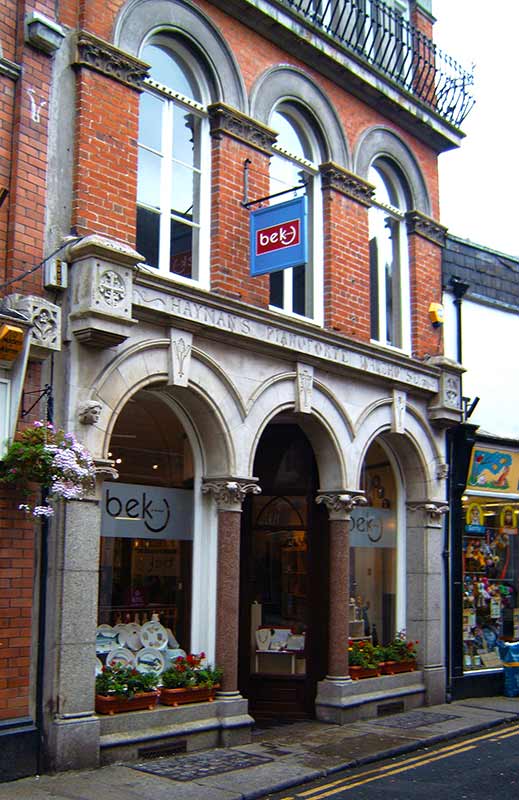 No 20, having been vacated by the Hayman's was then turned into a tearoom known with affection as 'The Orange Tea Rooms.' Although this business passed through several different ownership's, it survived through both world wars (although for years a bullet hole in one of the windows remained from the infamous 'Battle of Launceston' that took place between US M.P.'s and Black G.I.'s) until it finally closed in the early 1970's.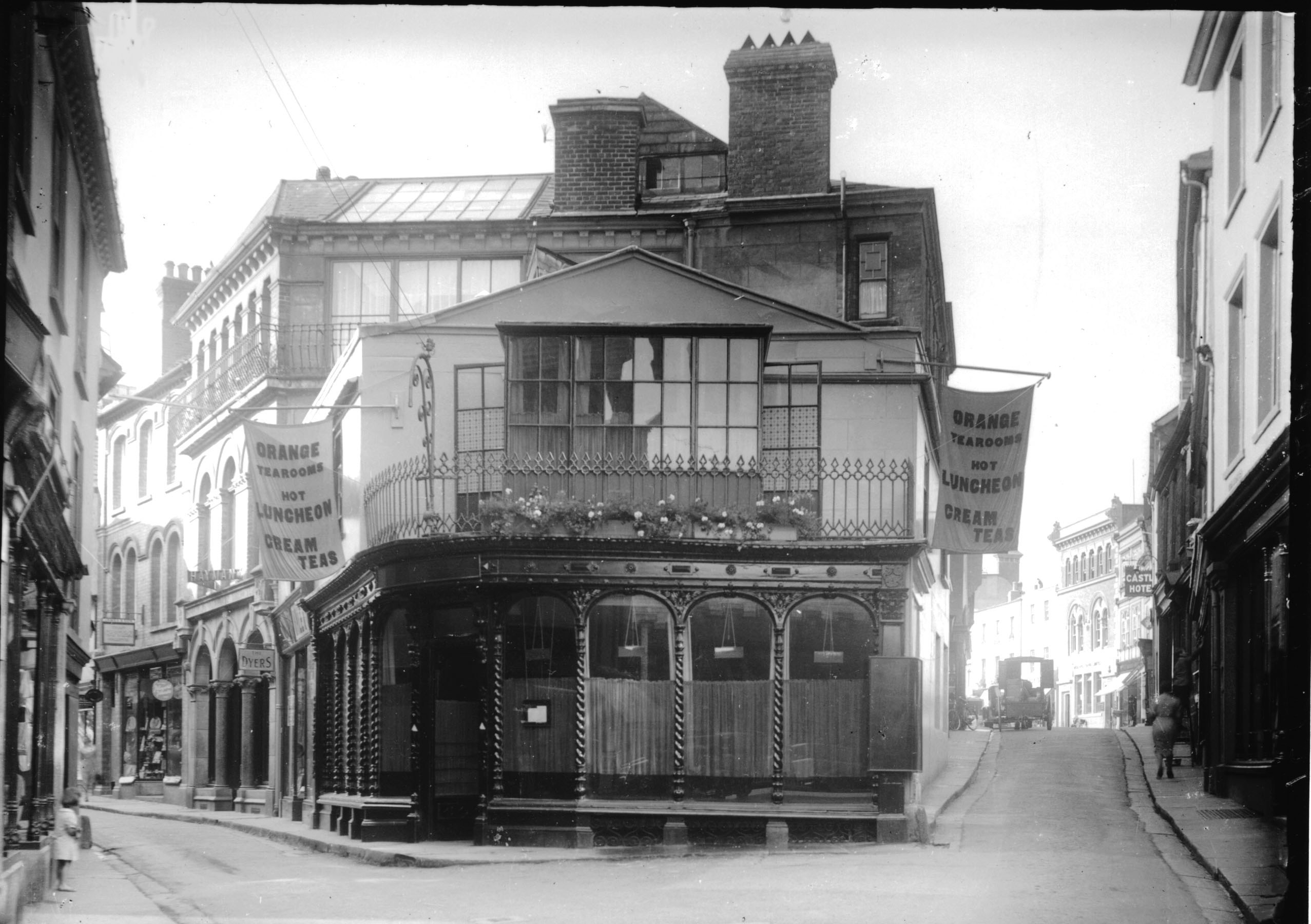 With the closure of the 'Orange Tea Rooms' the building was used for many purposes and in the latter years as a Florist, but with the passing of the years and through many alterations No. 22 was looking a sad impression of its former self (below).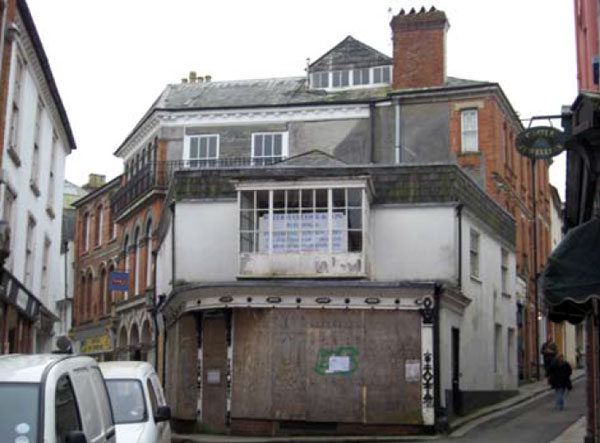 There were suggestions to take down the historical photo studio and convert the floor to flats, however, after the  Launceston Townscape Heritage Initiative  in 2010 where many buildings of historical interest received grants to refurbish, the owners of No. 22 decided to restore the building to its former self. Using the old photo of the 'Orange Tea Rooms' as a guide, the building was fully restored to its former glory and now stands testament to what can be achieved if there is a desire to keep Launceston's heritage.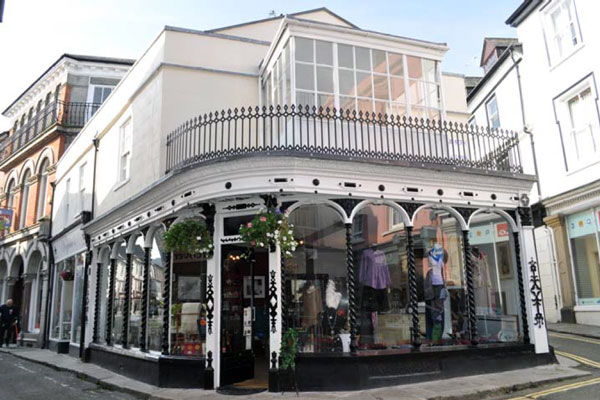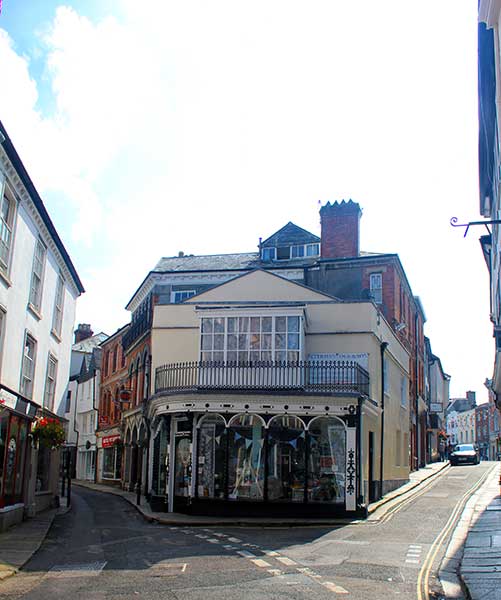 No 22a is today  occupied by 'Bek design' a business run by the Bluett family (below).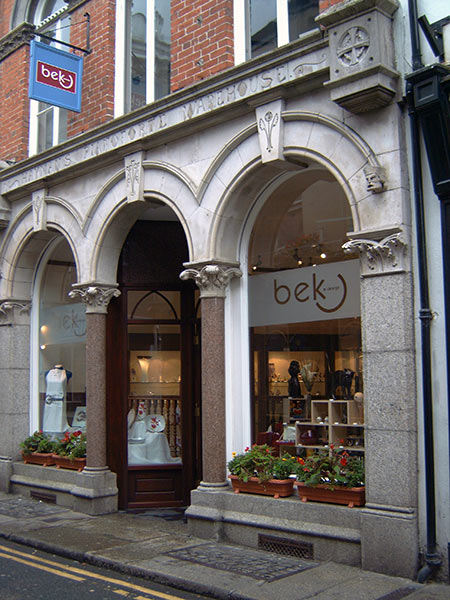 Hits: 1047