1884 Liskeard, Caradon, Altarnun Railway
.
Liskeard, Caradon Railway 1884.
This was a proposed extension of the Liskeard and Caradon Railway line from Caradon across over five miles to Trewint, near Altarnun, with a further proposal to possibly  extend to Camelford or Launceston. This was in reaction to feared incursion into the area by other railways, and to open up mineral extraction in the area. The line was to cost £15,000 and the hoped-for subscription to fund the capital expenditure was not forthcoming. By now the L&CR were struggling financially and did not have the resources to construct such a line, and only a couple of miles of earthworks were constructed before being abandoned. A new Act was obtained on 28 July 1884 to extend the unbuilt Trewint line by another 9½ miles. The Act also authorised a new lease of the LLUC's railway for 30 years.  In 1891 a further Act was obtained abandoning the scheme.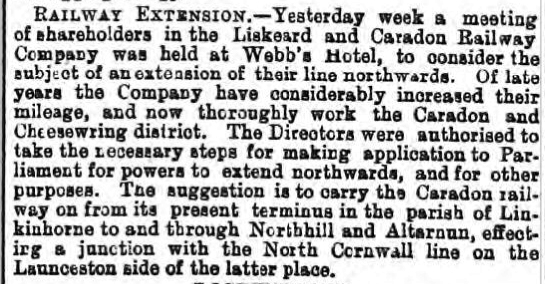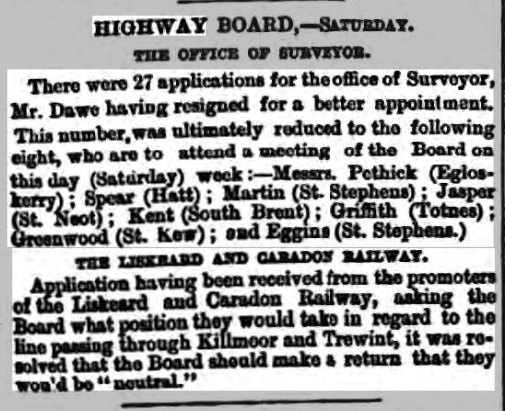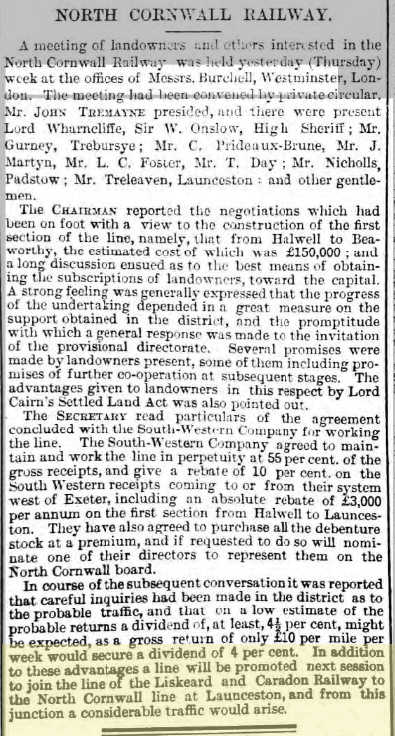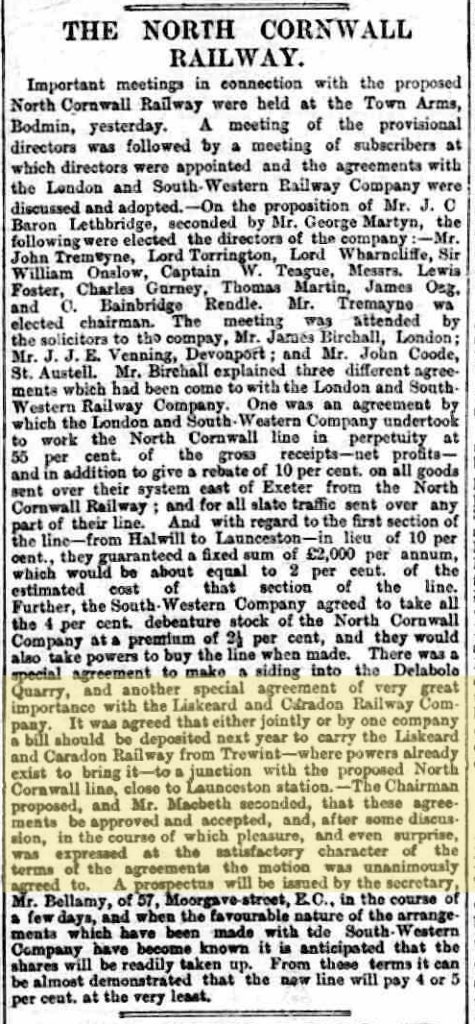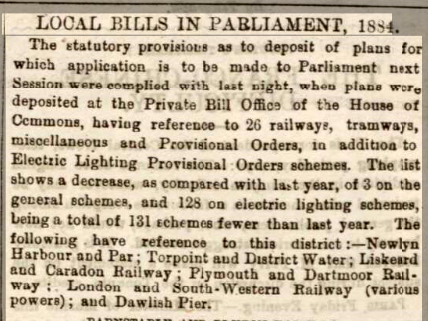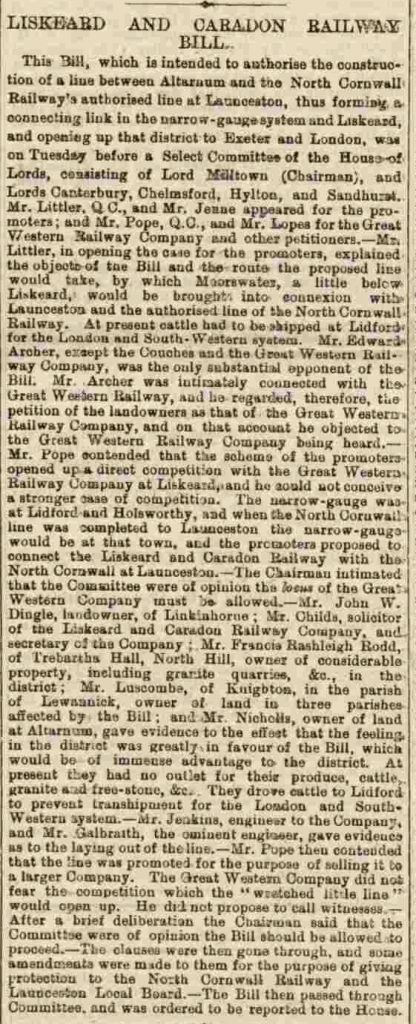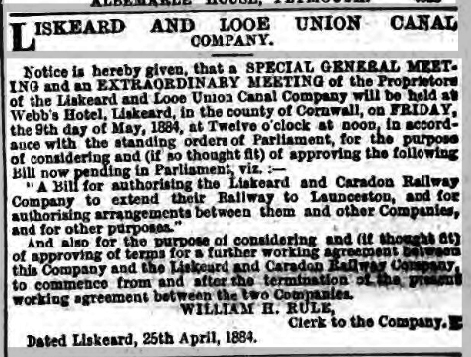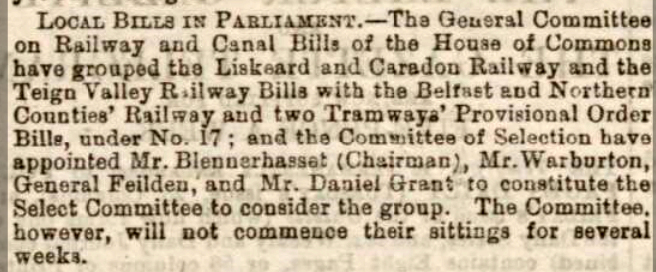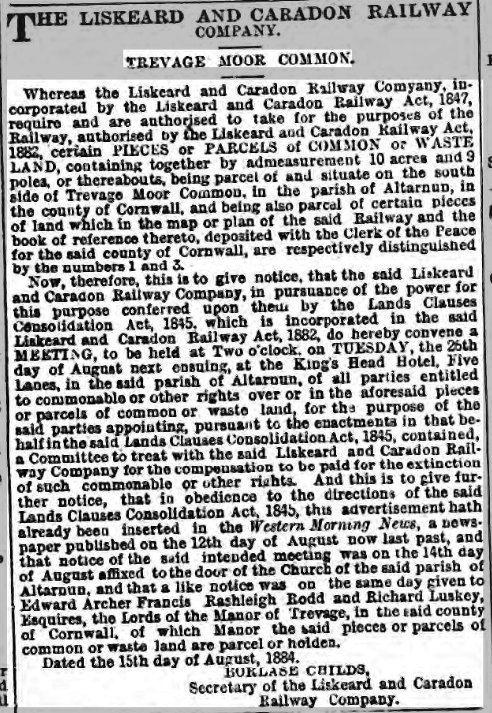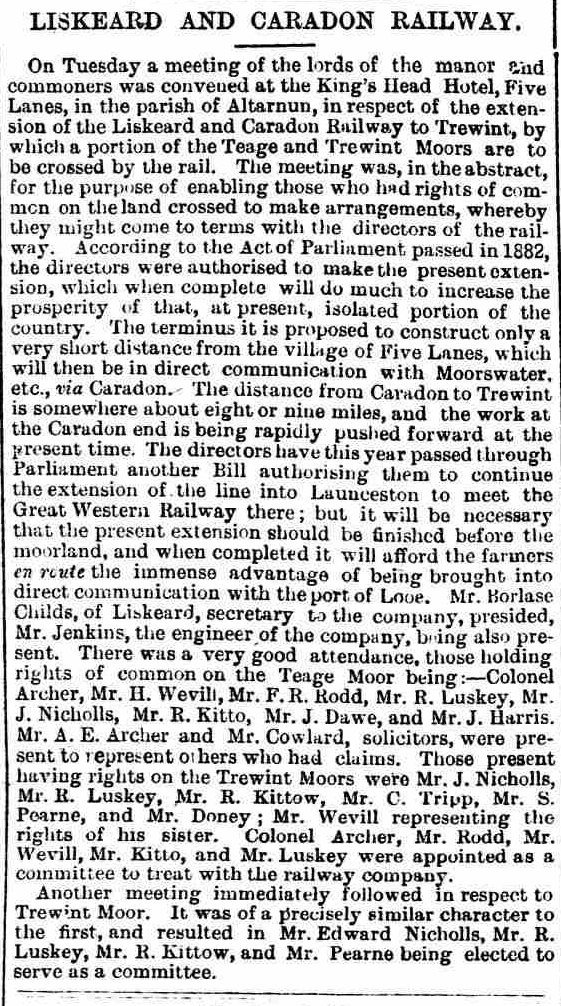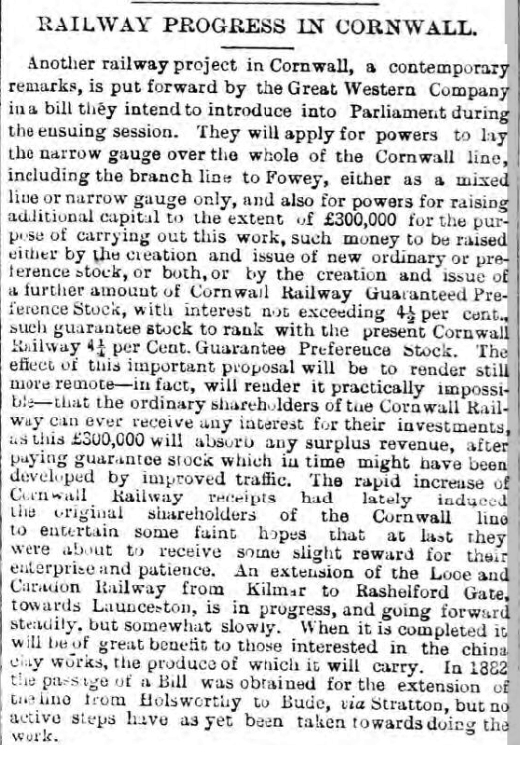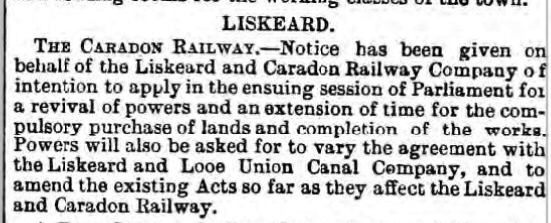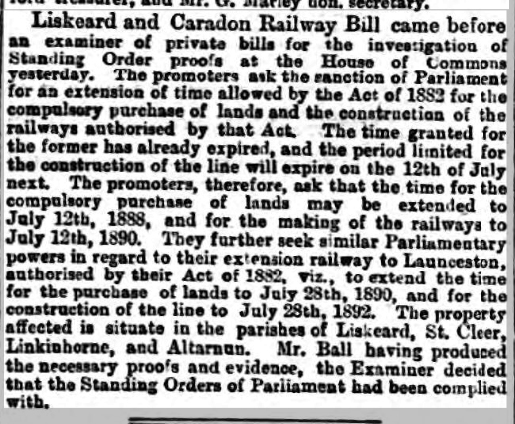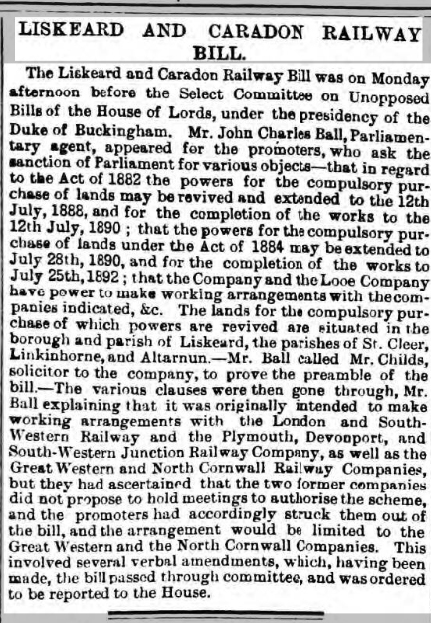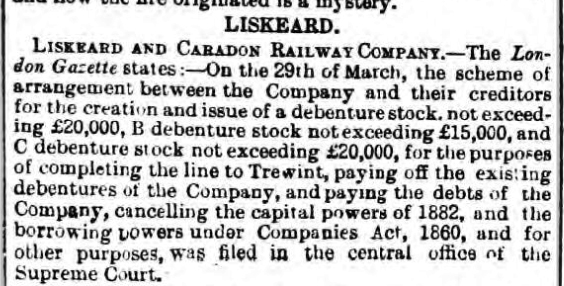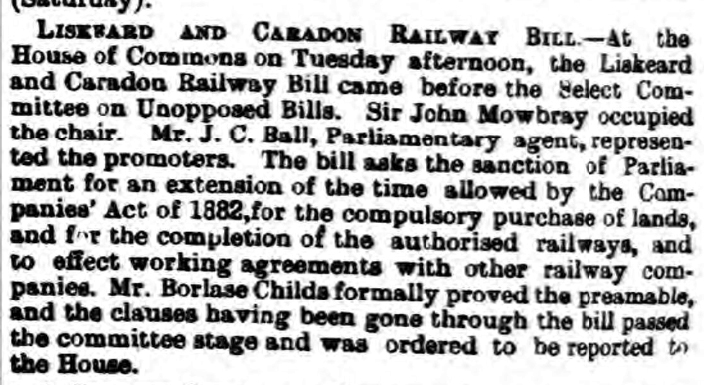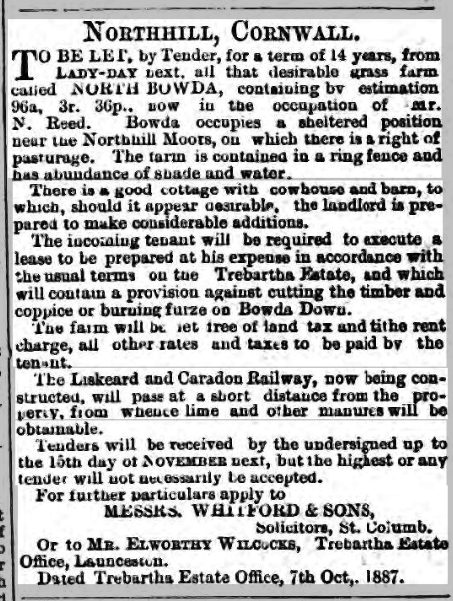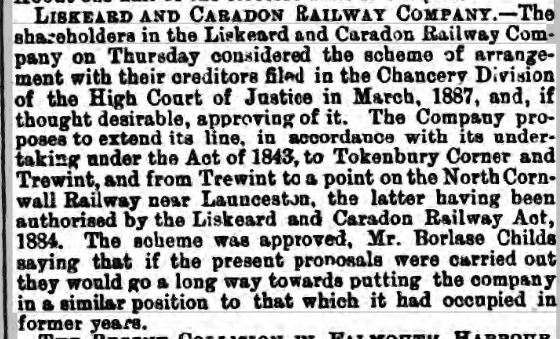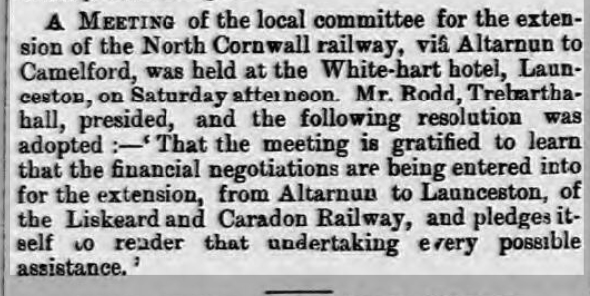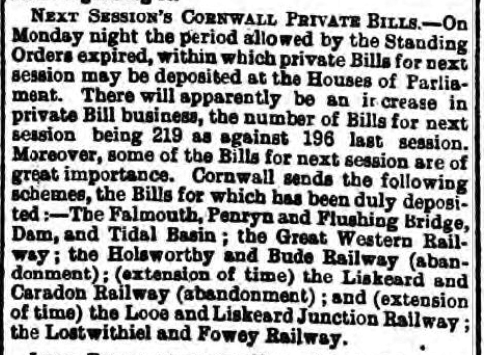 Hits: 523