.
The Local Government Act 1894 (56 & 57 Vict. c. 73) was an Act of the Parliament of the United Kingdom that reformed local government in England and Wales outside the County of London. The Act followed the reforms carried out at county level under the Local Government Act 1888. The 1894 legislation introduced elected councils at district and parish level.
The principal effects of the act were:
The creation a system of urban and rural districts with elected councils. These, along with the town councils of municipal boroughs created earlier in the century, formed a second tier of local government below the existing county councils.
The establishment of elected parish councils in rural areas.
The reform of the boards of guardians of poor law unions.
The entitlement of women who owned property to vote in local elections, become poor law guardians, and act on school boards.
The new district councils were based on the existing urban and rural sanitary districts. Many of the latter had lain in more than one ancient county, whereas the new rural districts were to be in a single administrative county.
The act also reorganised civil parishes, so that none of them lay in more than one district and hence didn't cross administrative boundaries.
Although the Act made no provision to abolish the Hundreds, which had previously been the only widely used administrative unit between the parish and the county in size, the reorganisation displaced their remaining functions. Several ancient hundred names lived on in the names of the districts that superseded them.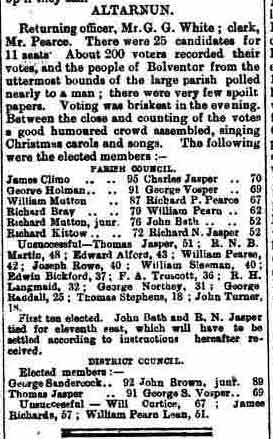 1895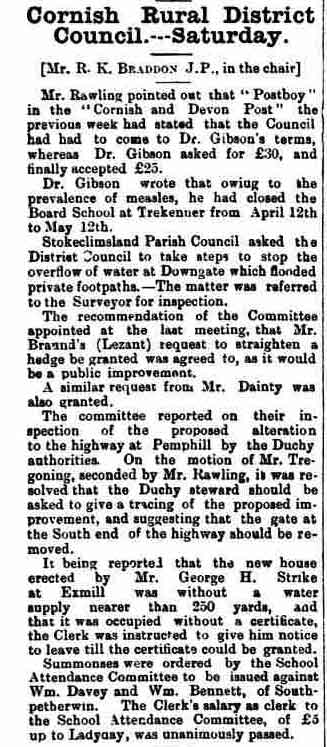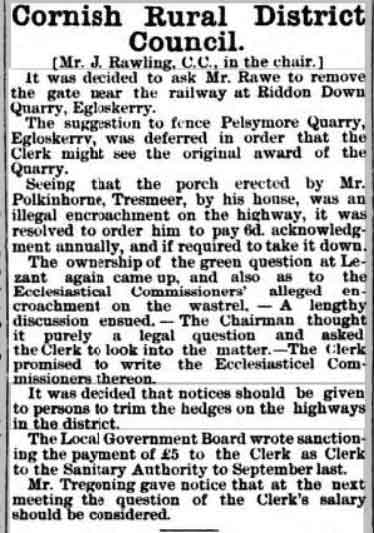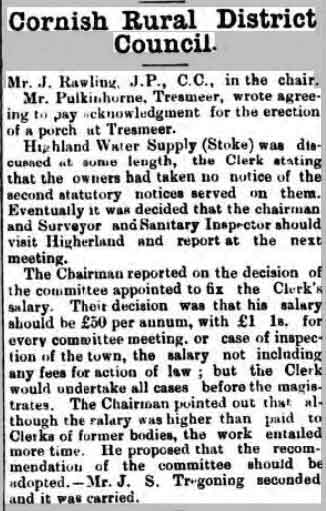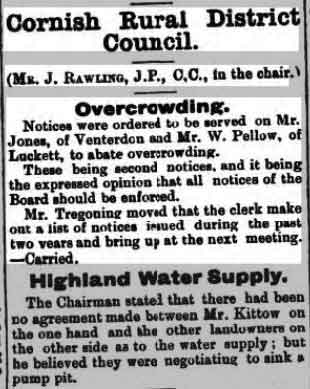 1896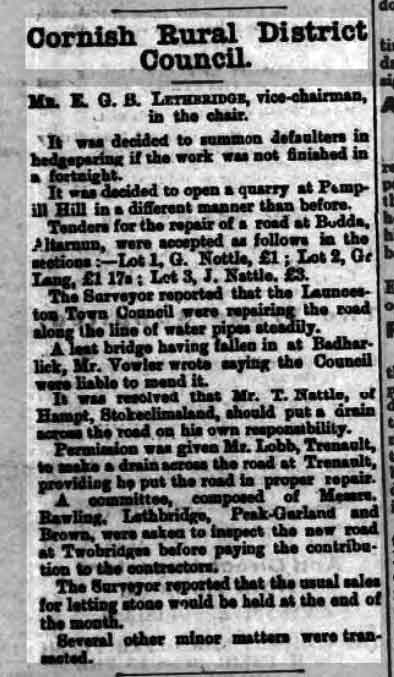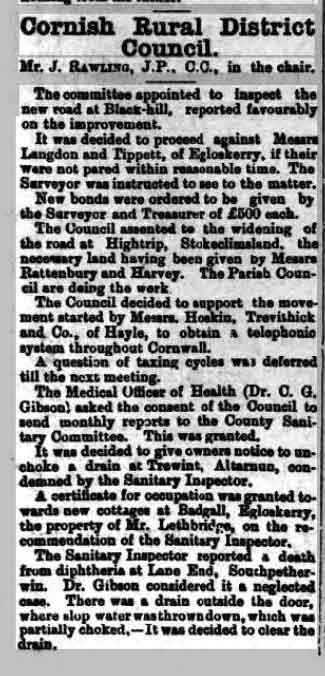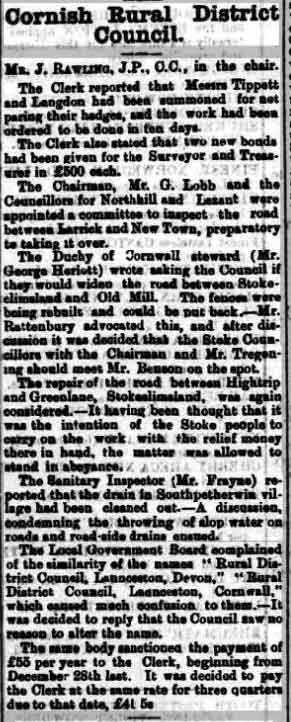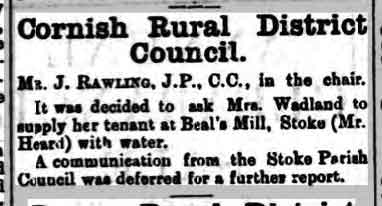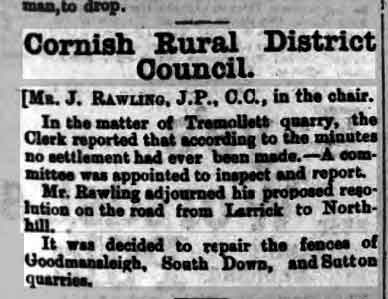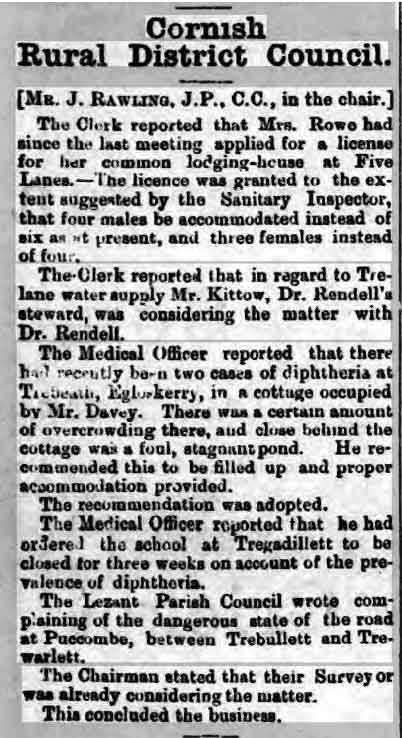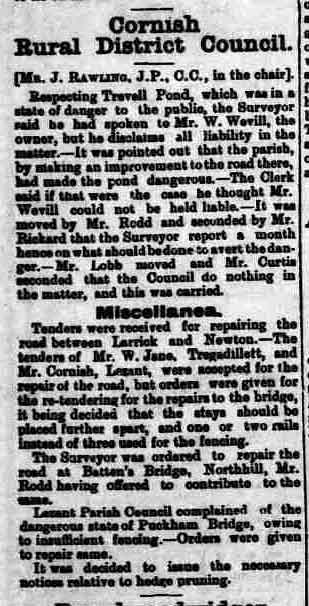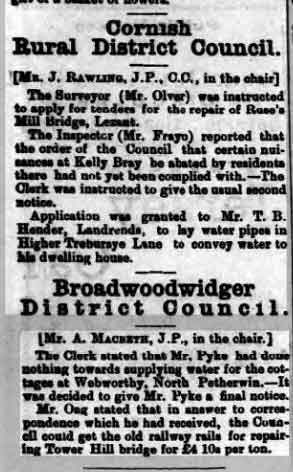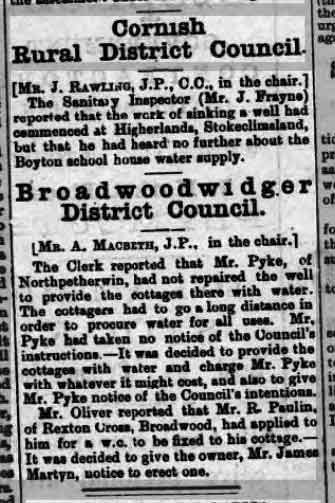 For the next three years there are no copies of the Cornish and Devon Post so there are no reports on the council's meetings.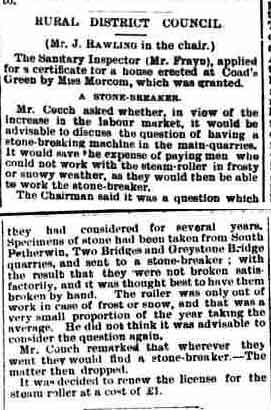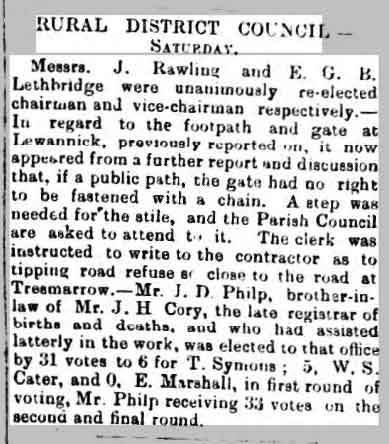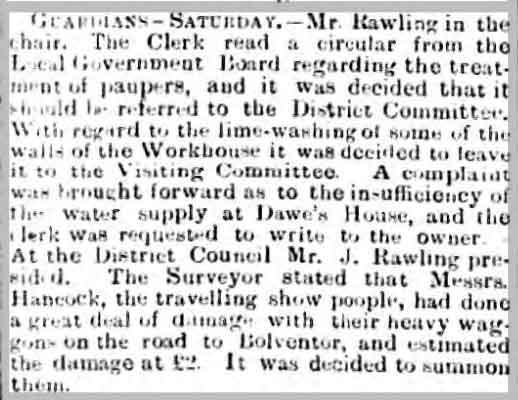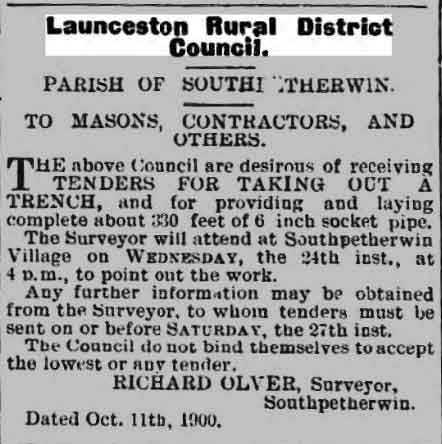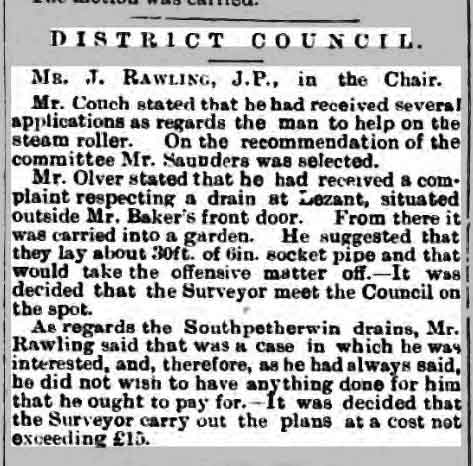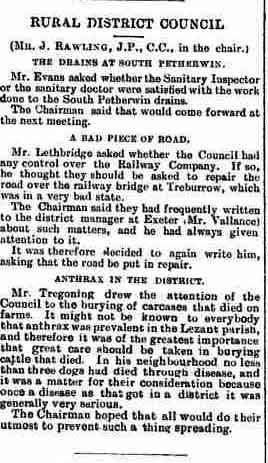 1901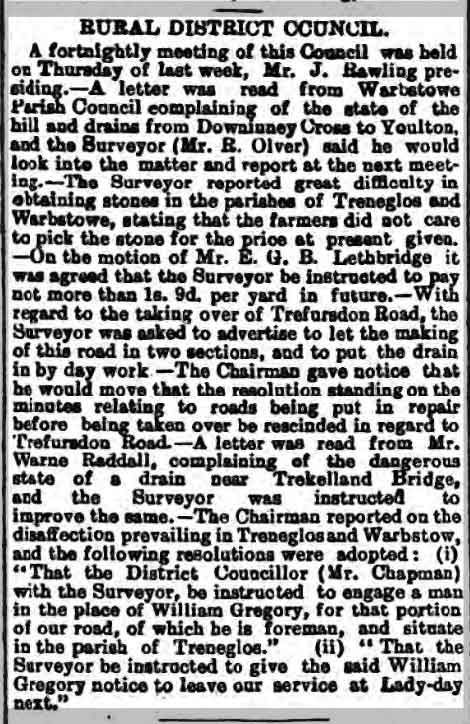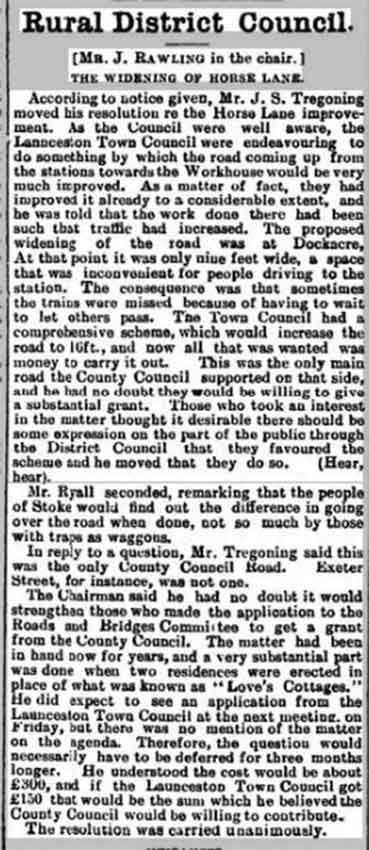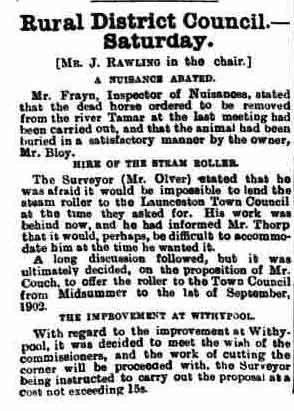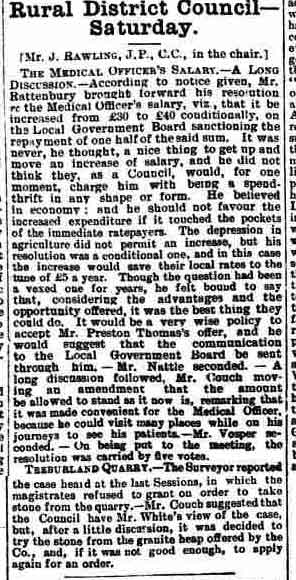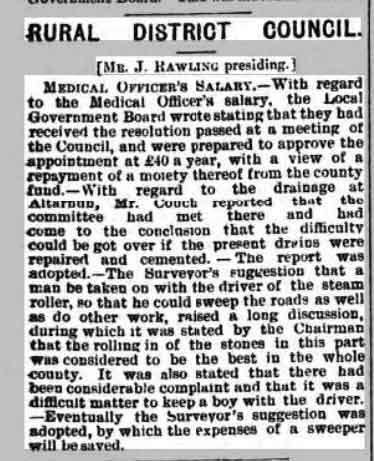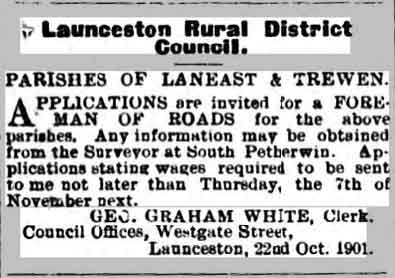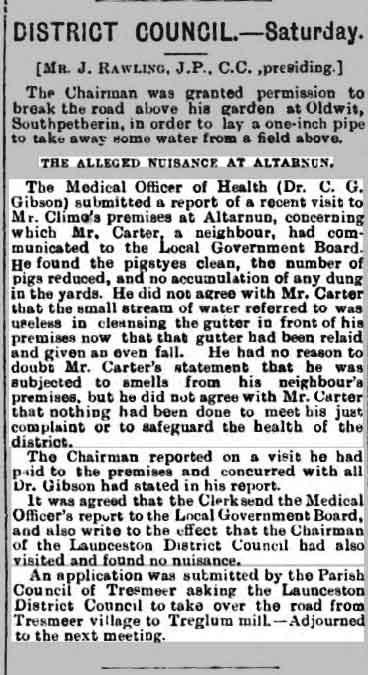 1902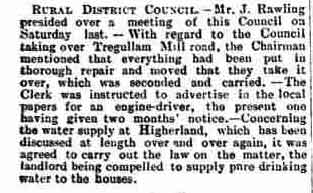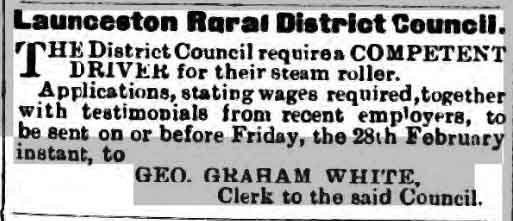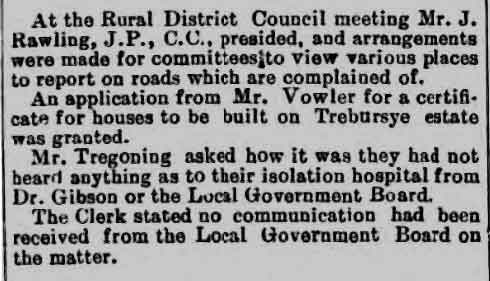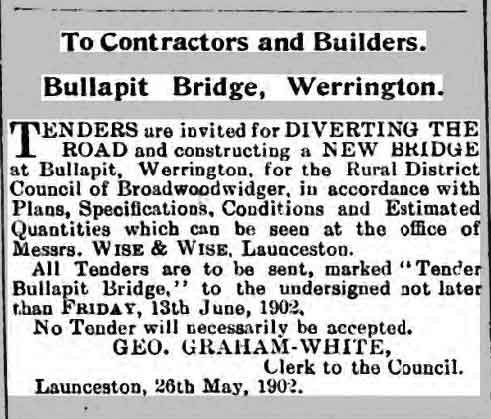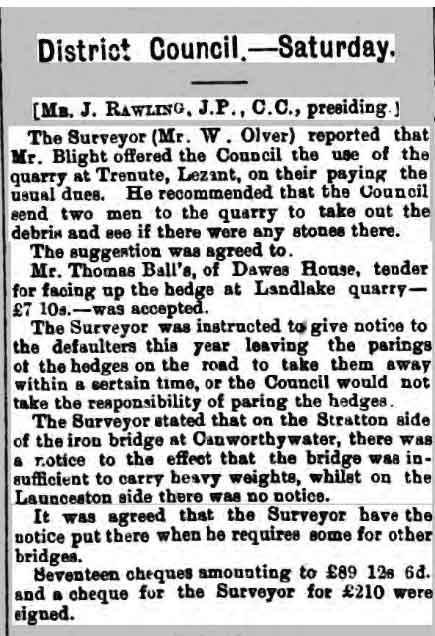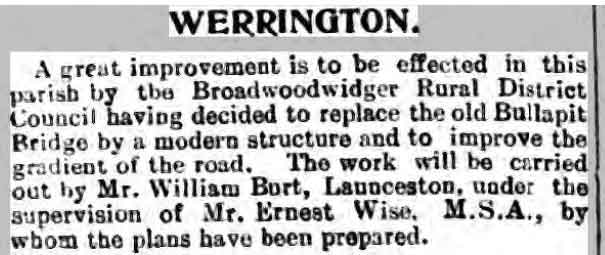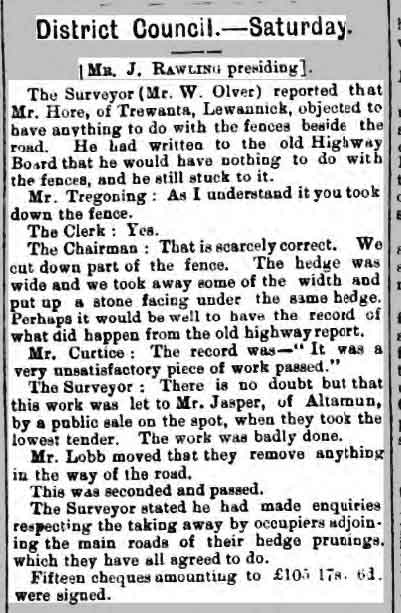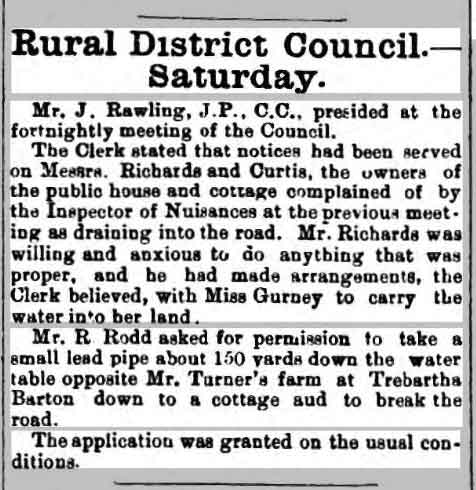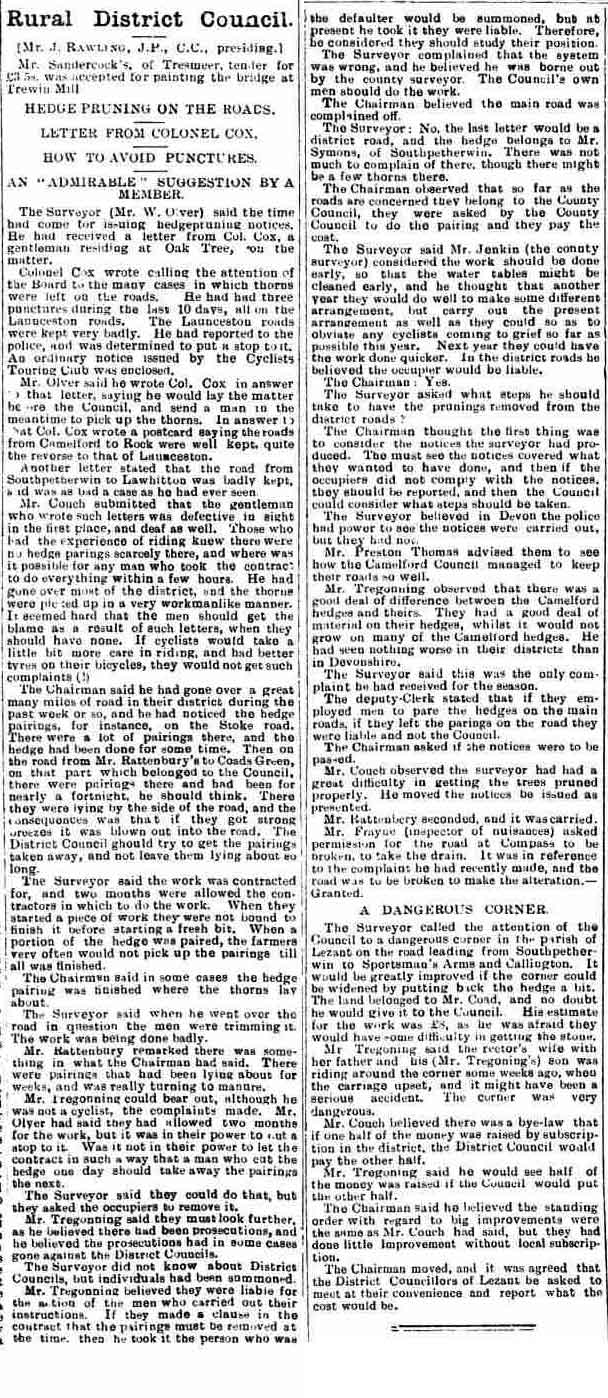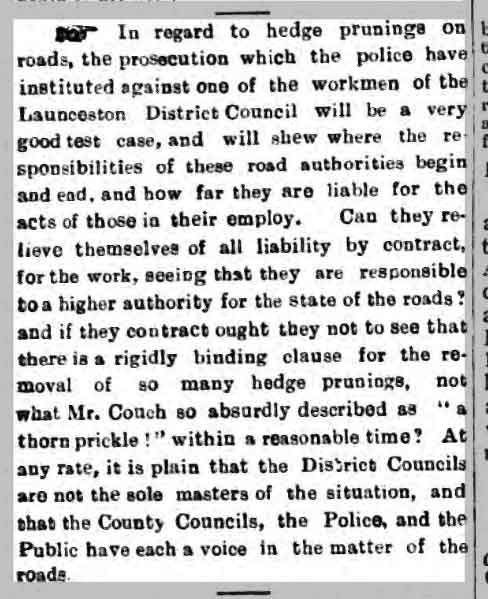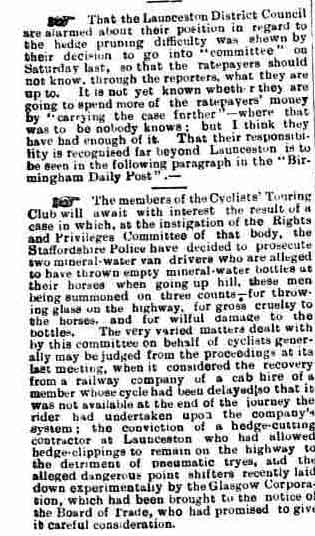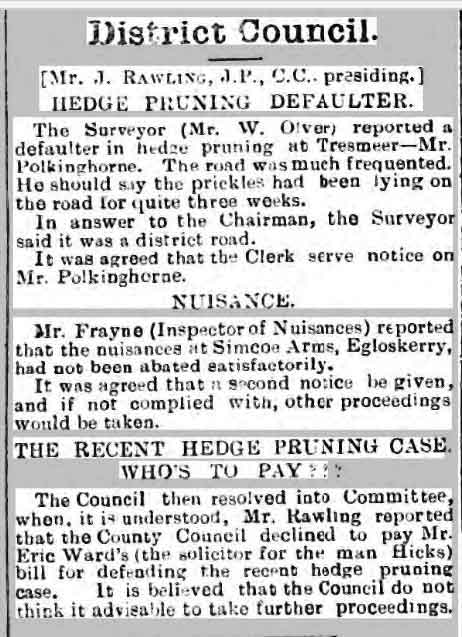 1903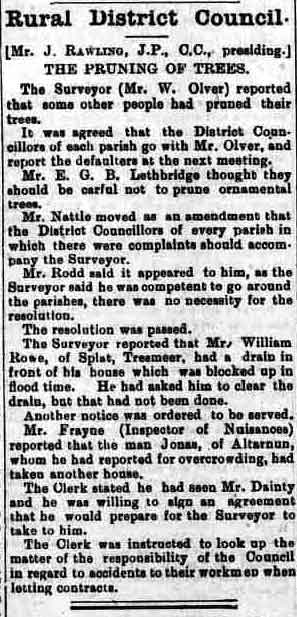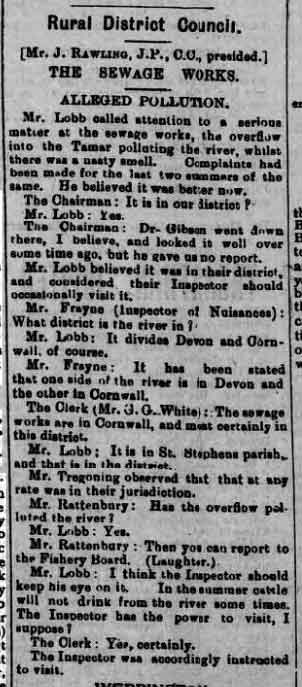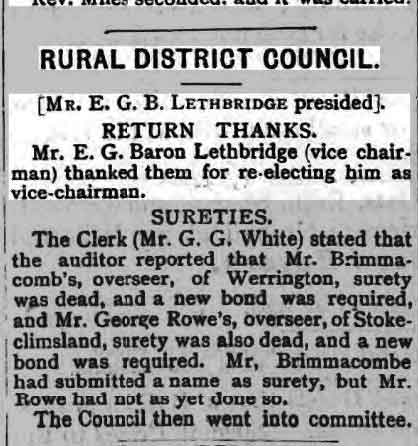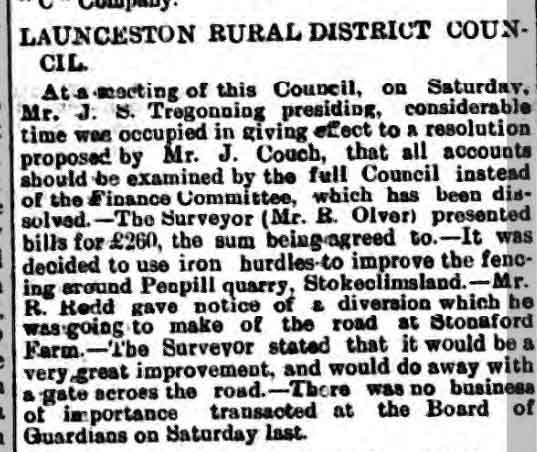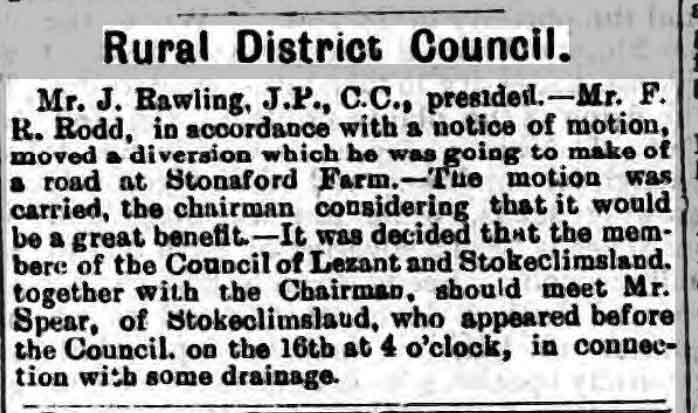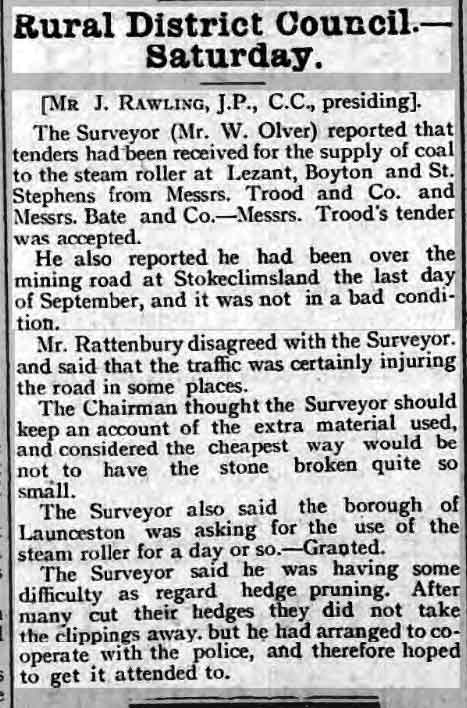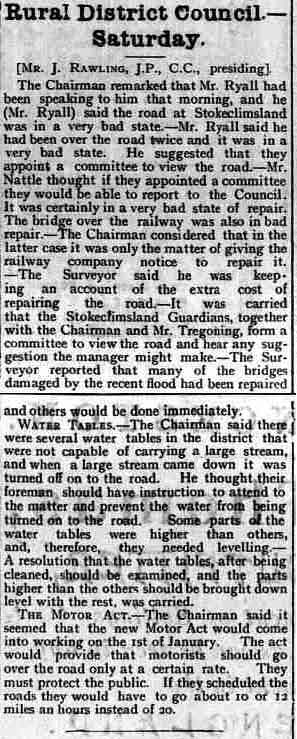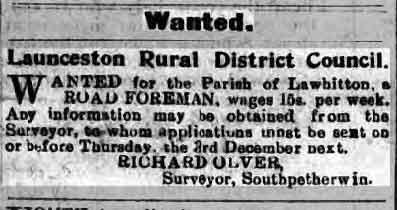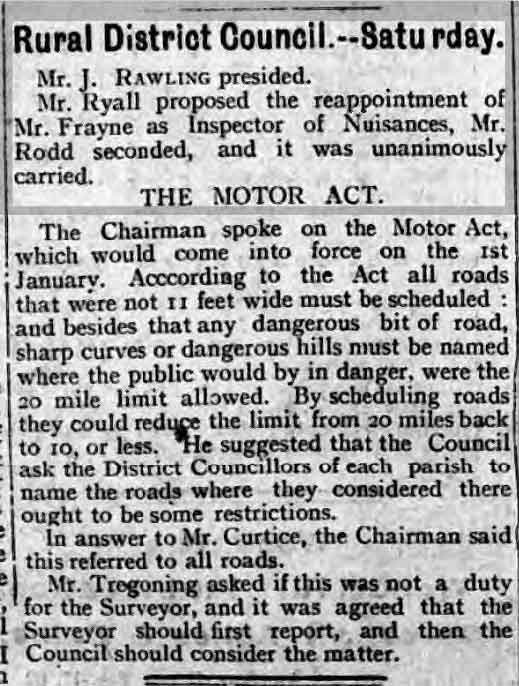 1904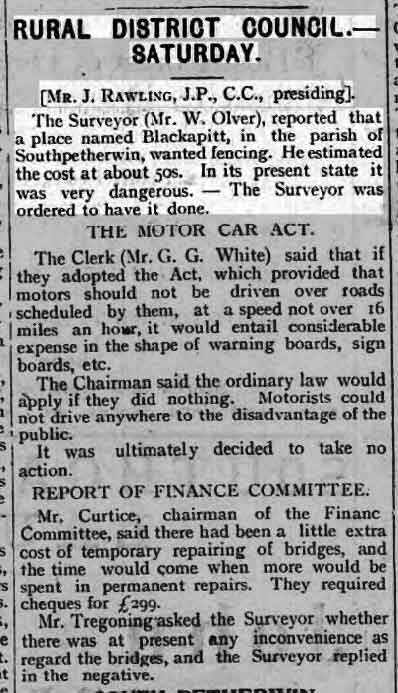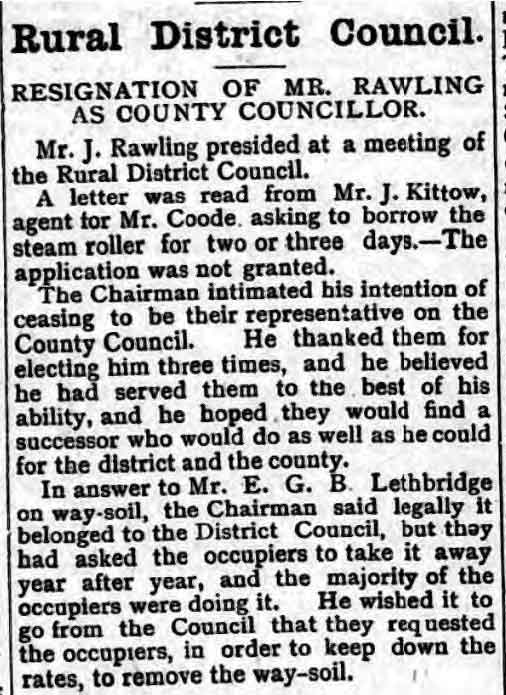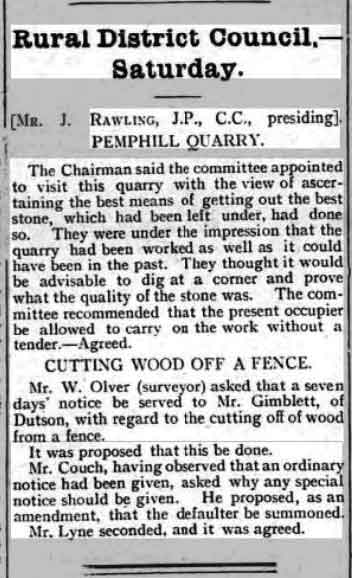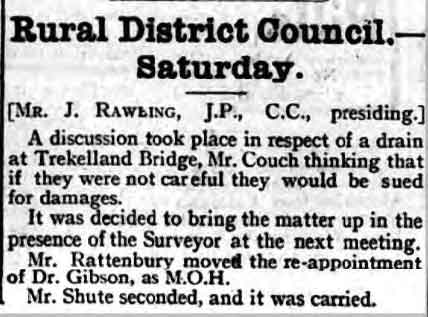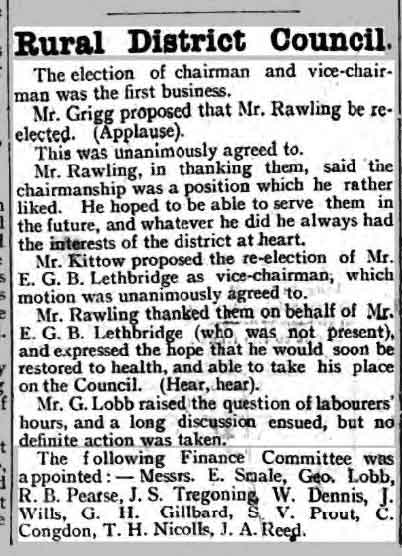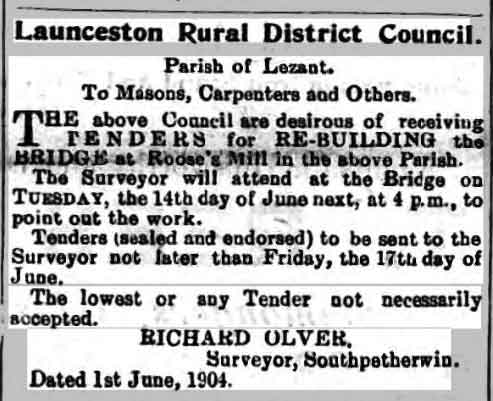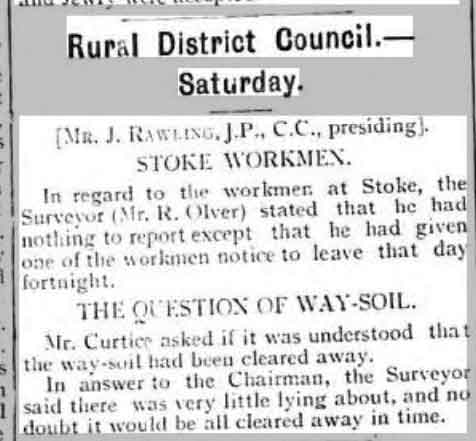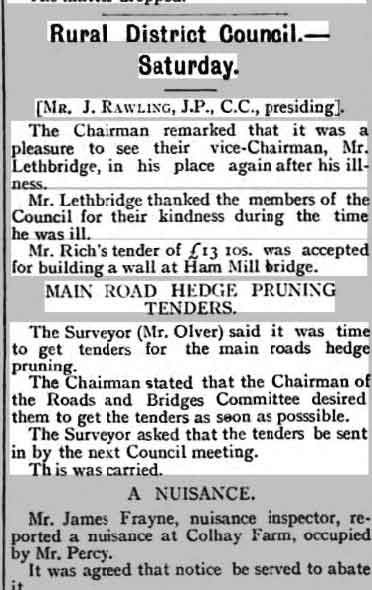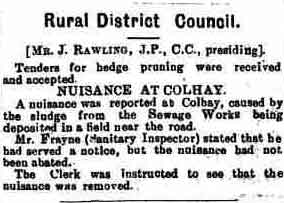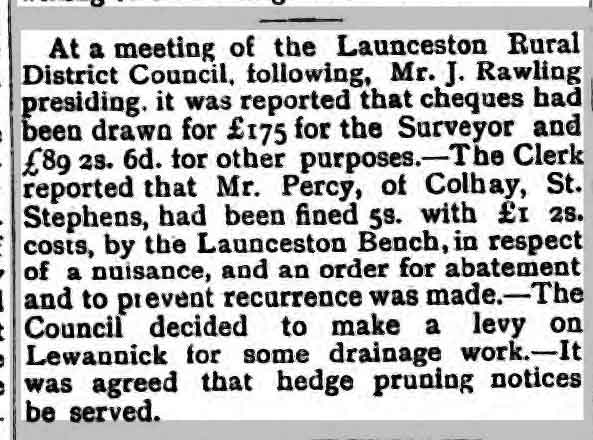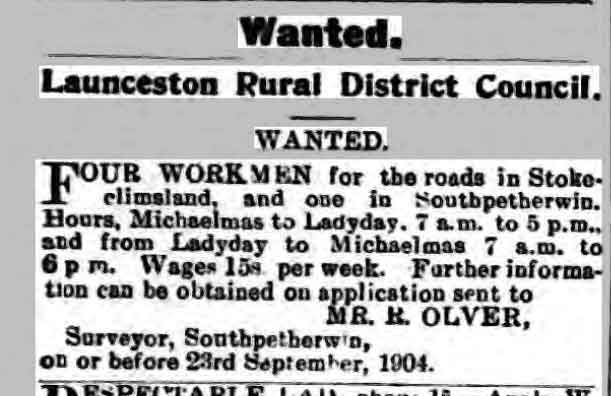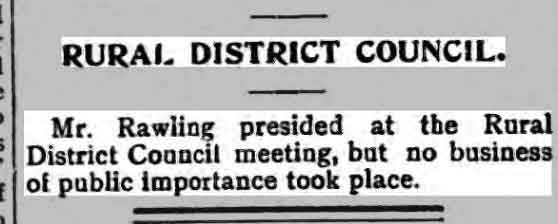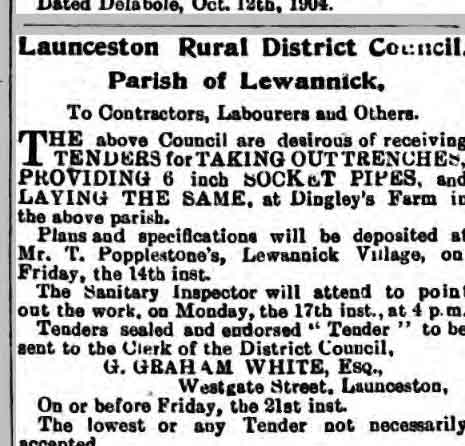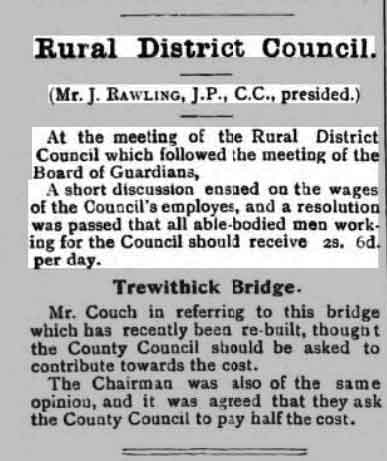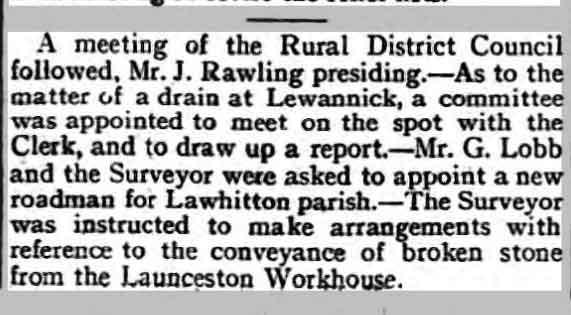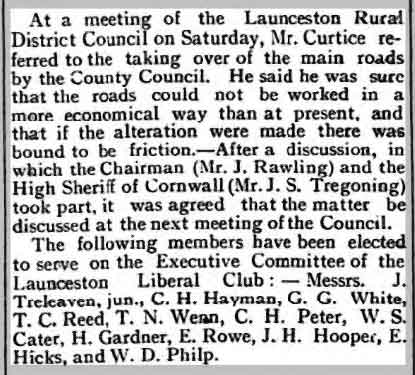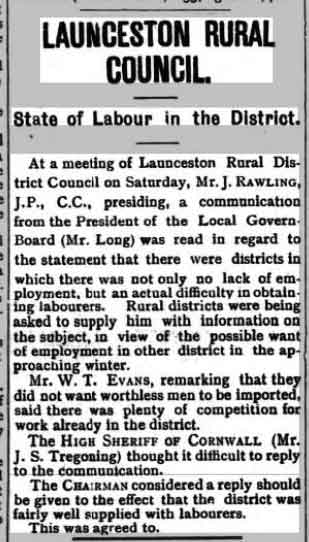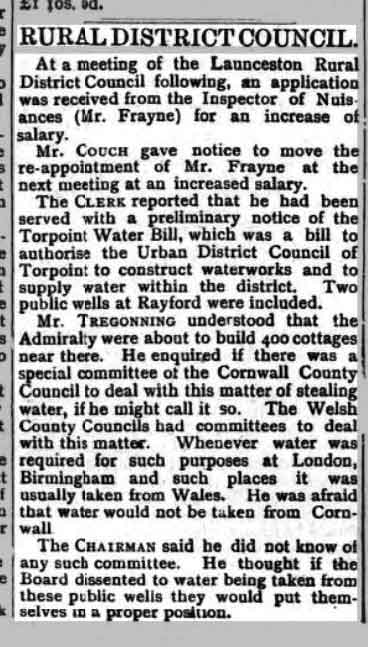 1905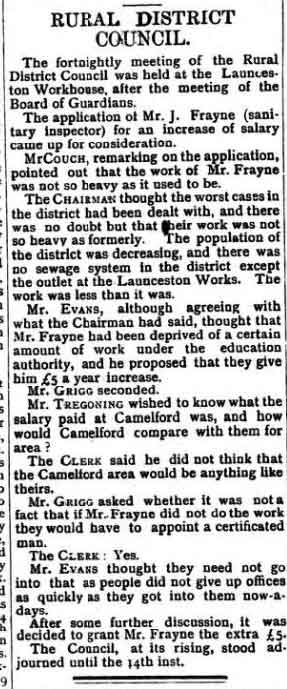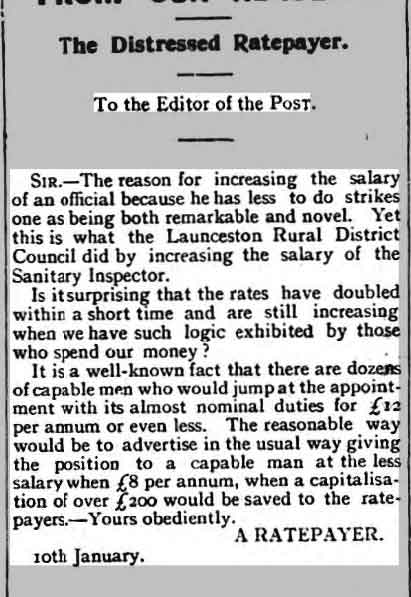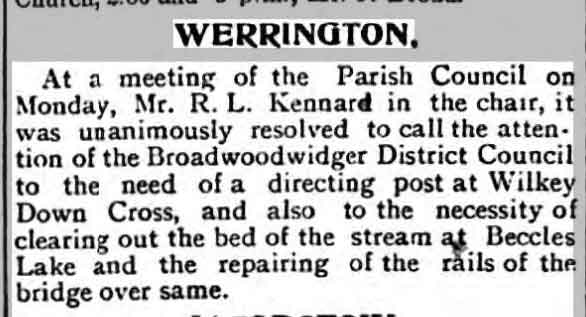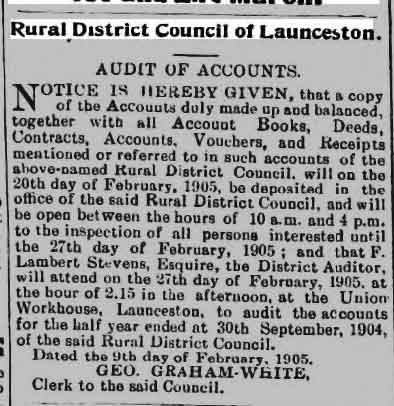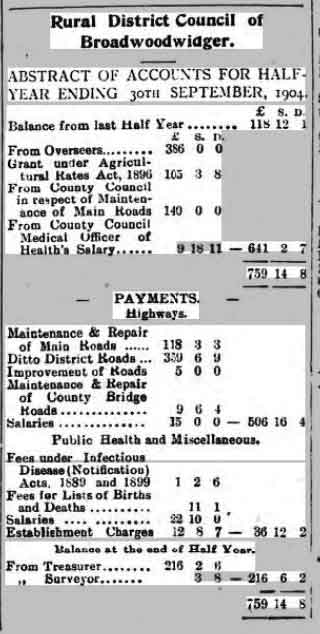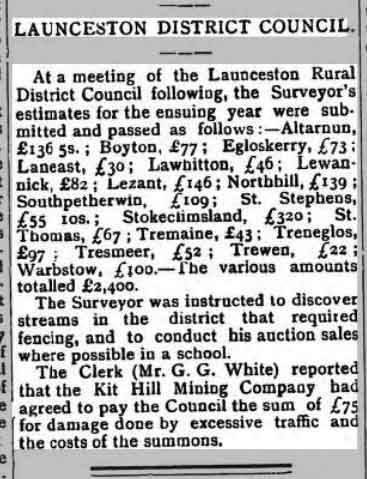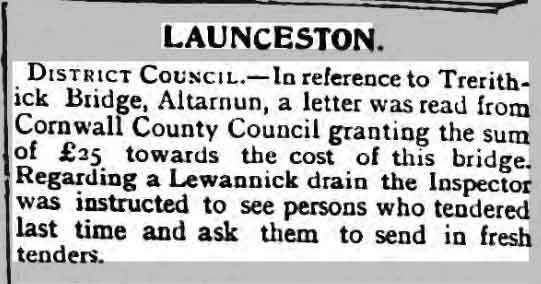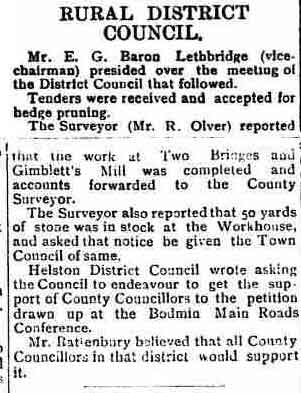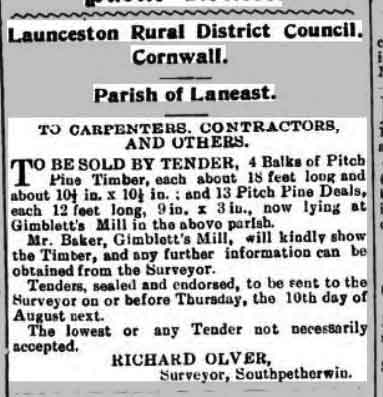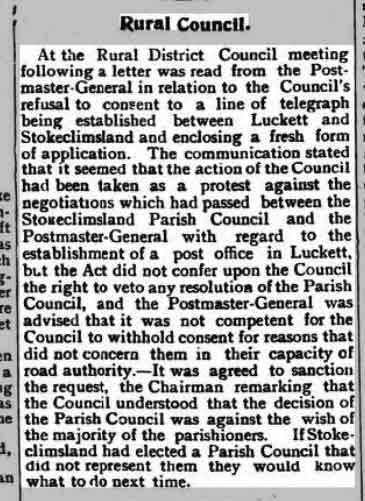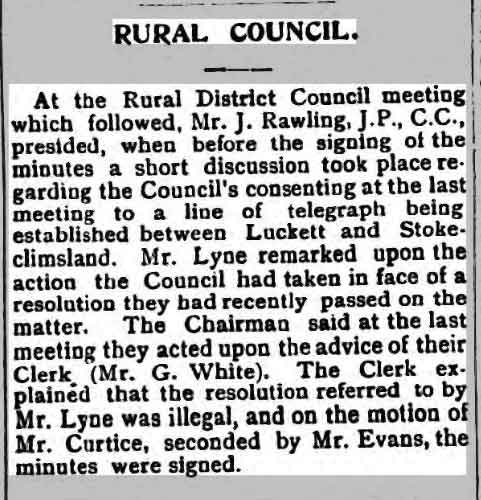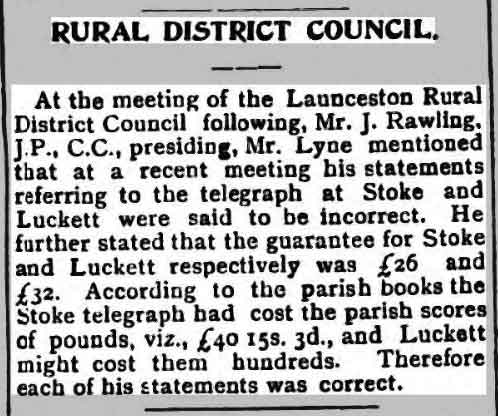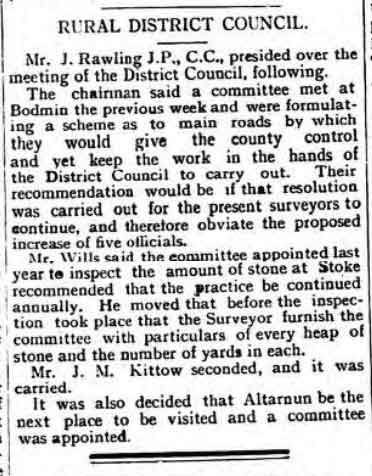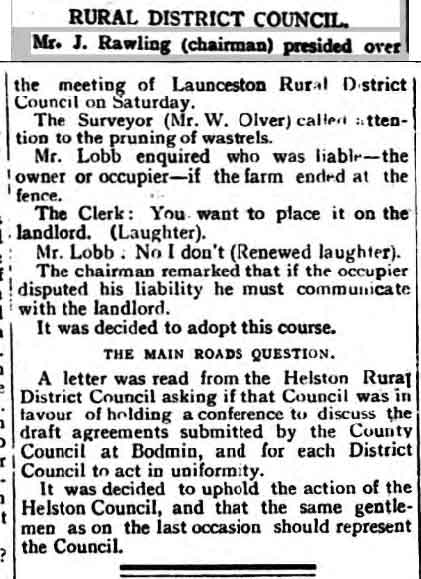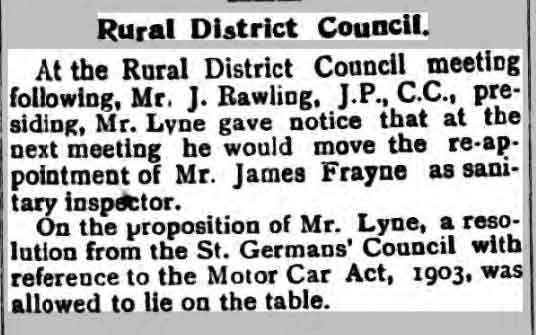 1906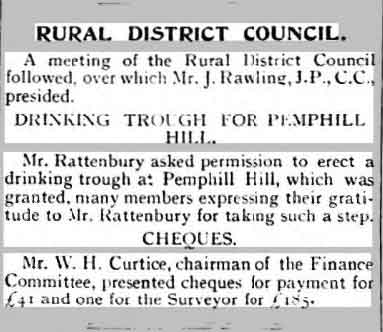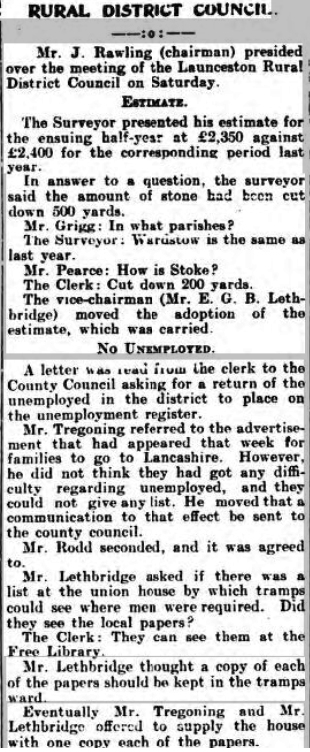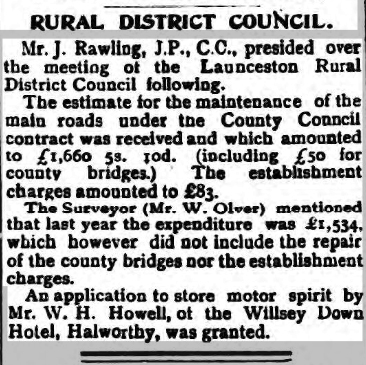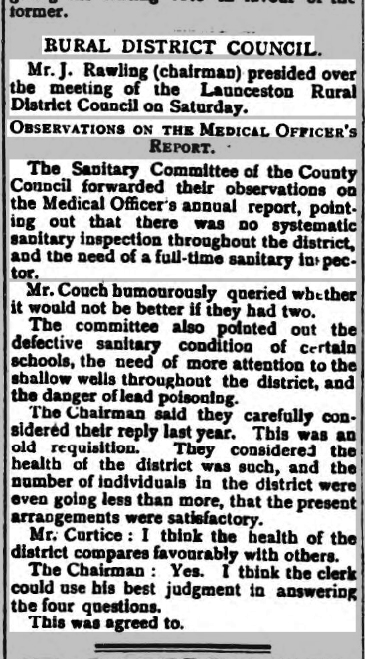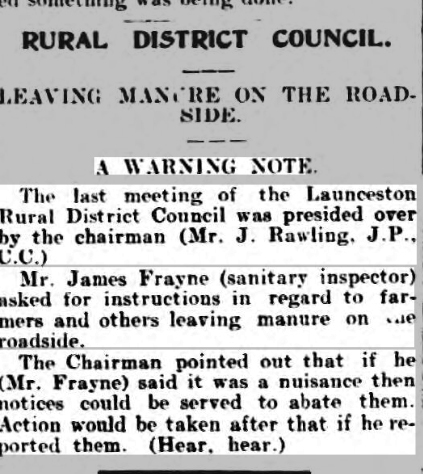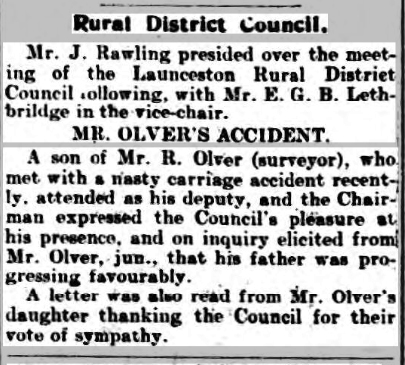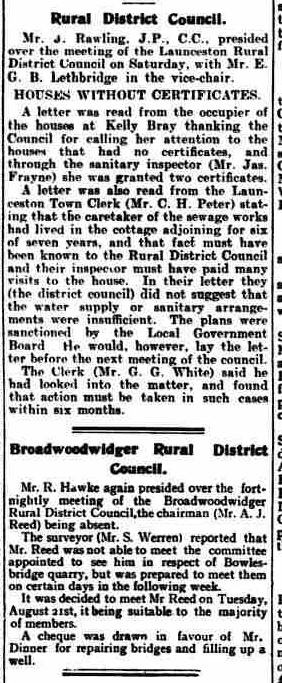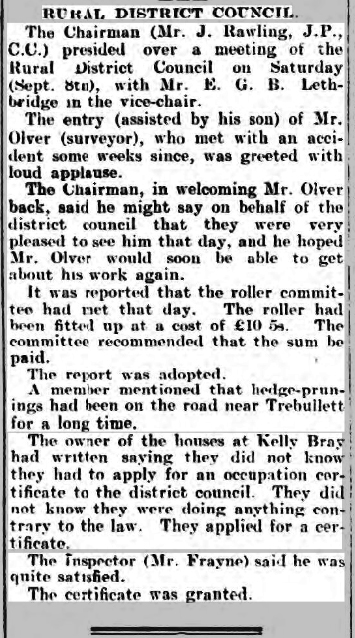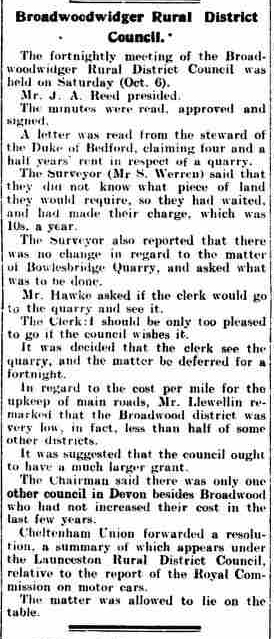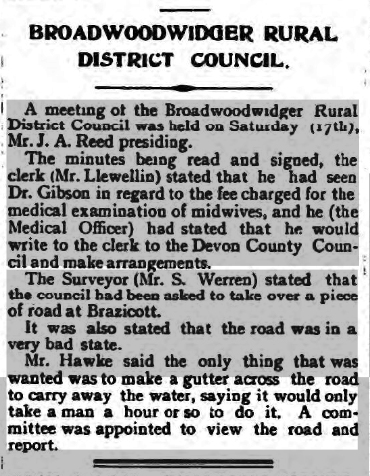 1907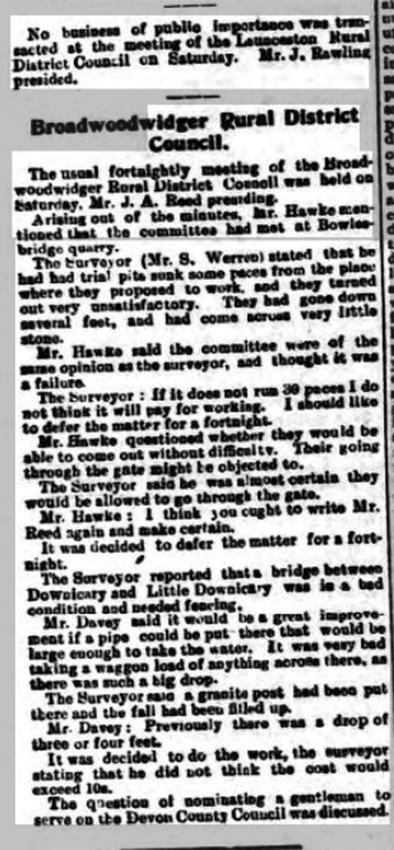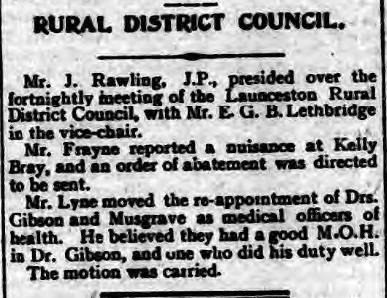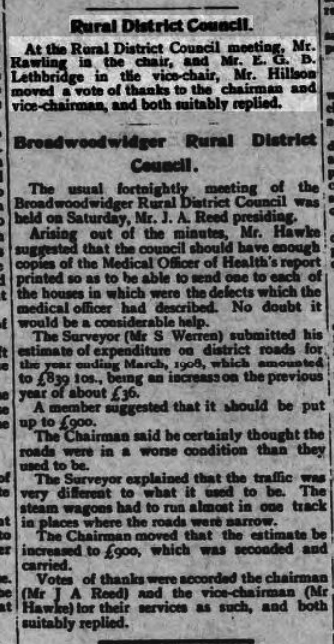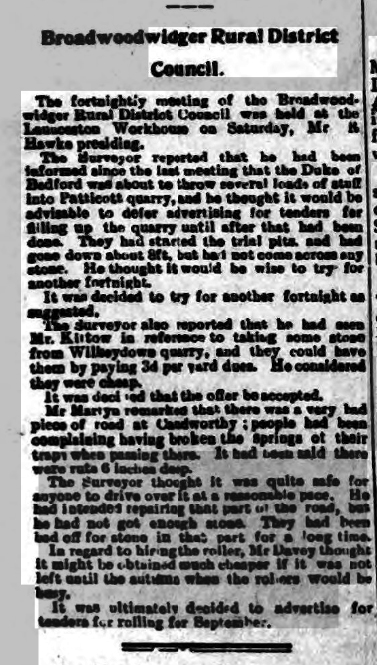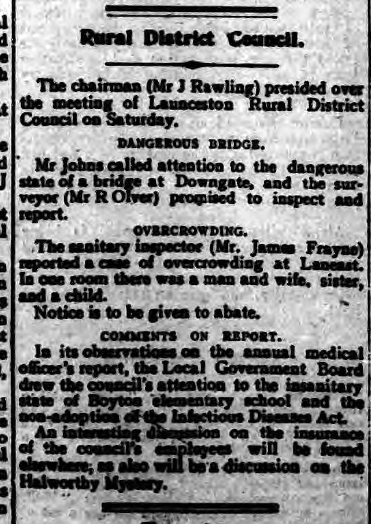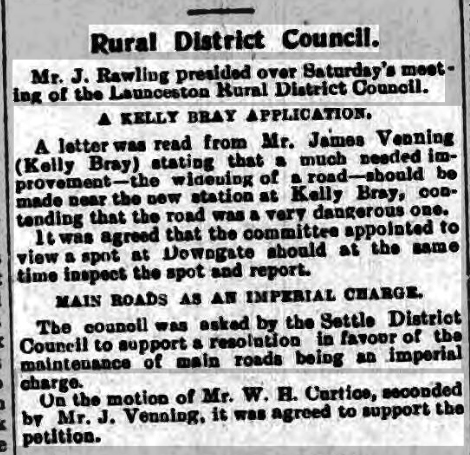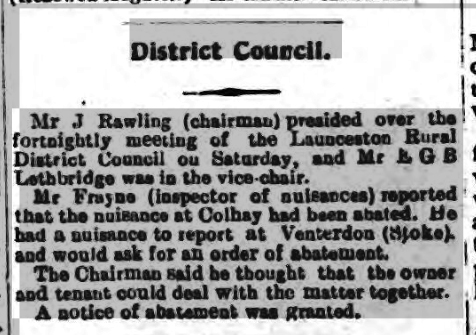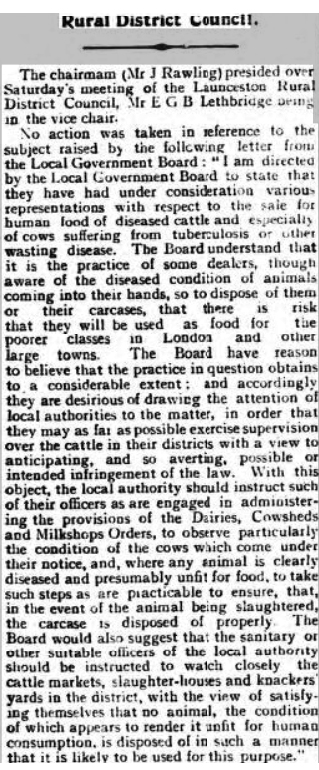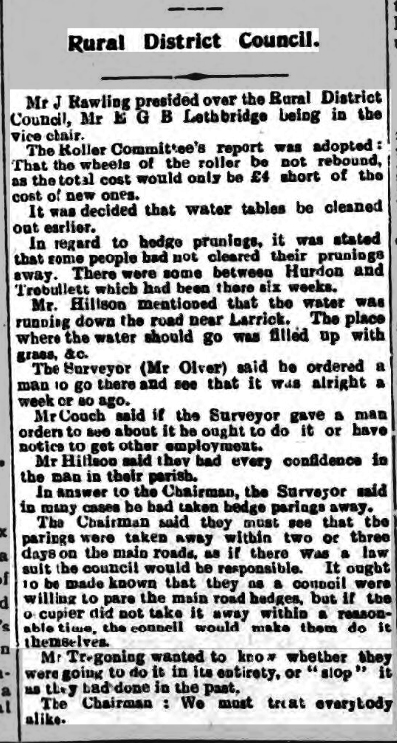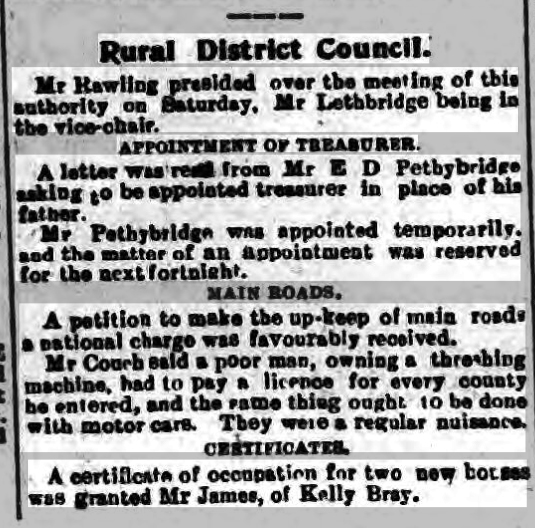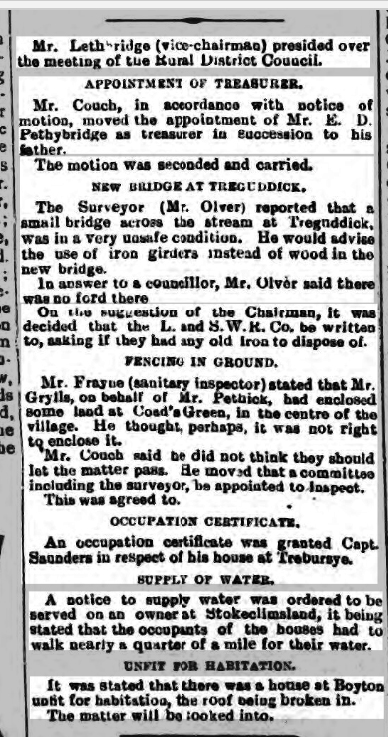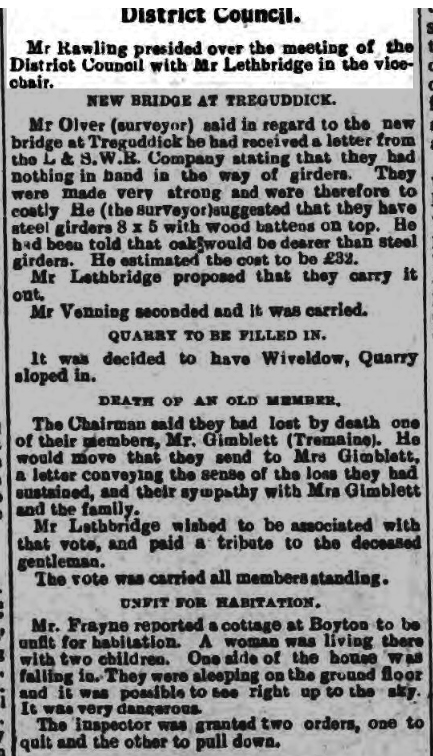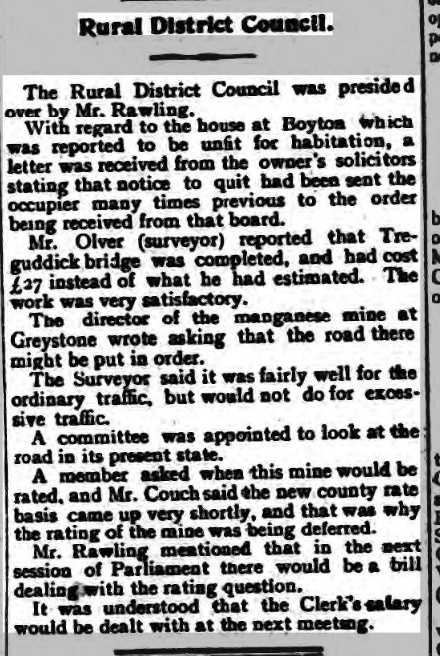 1908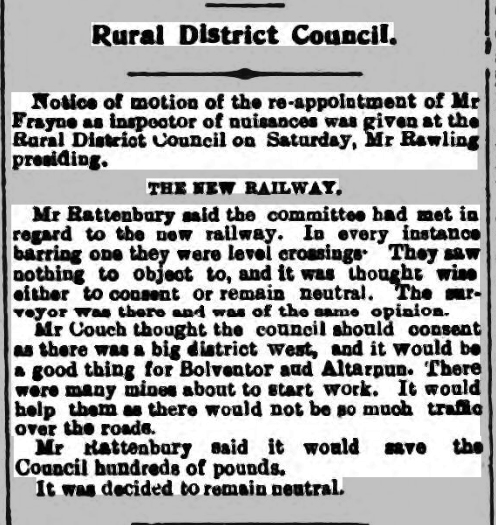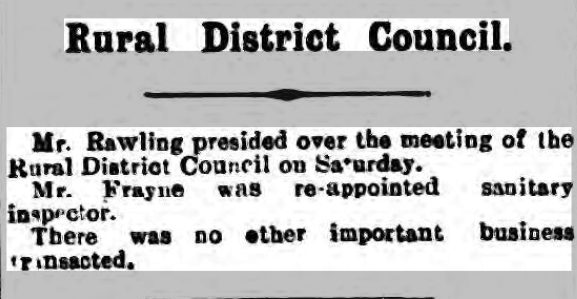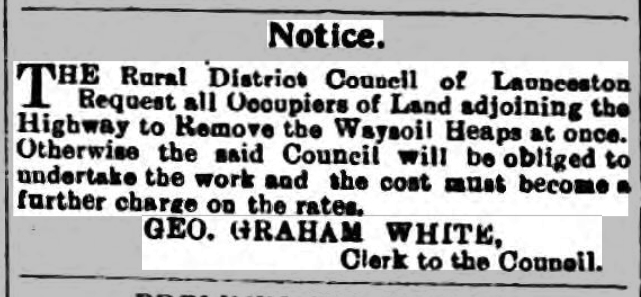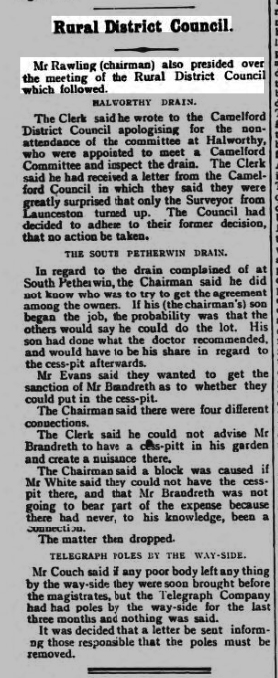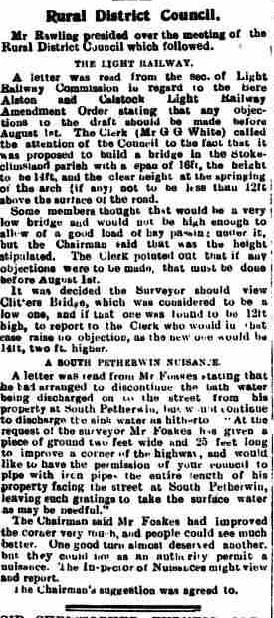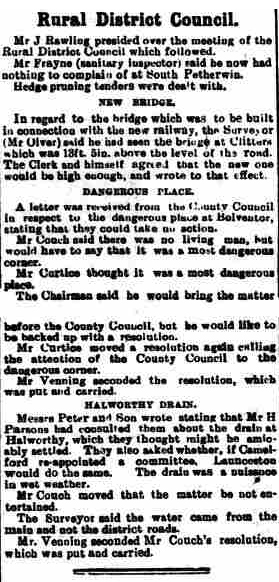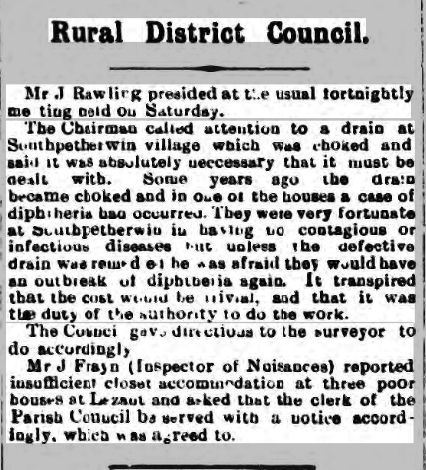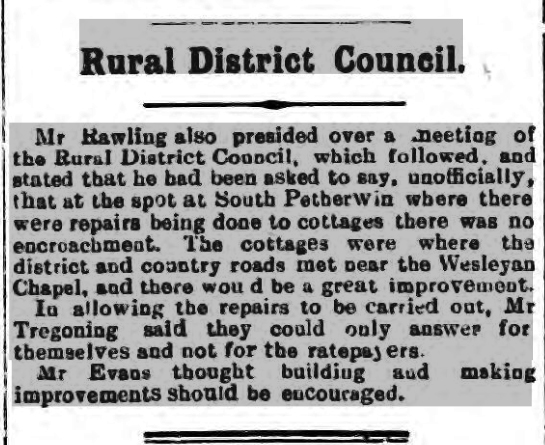 1909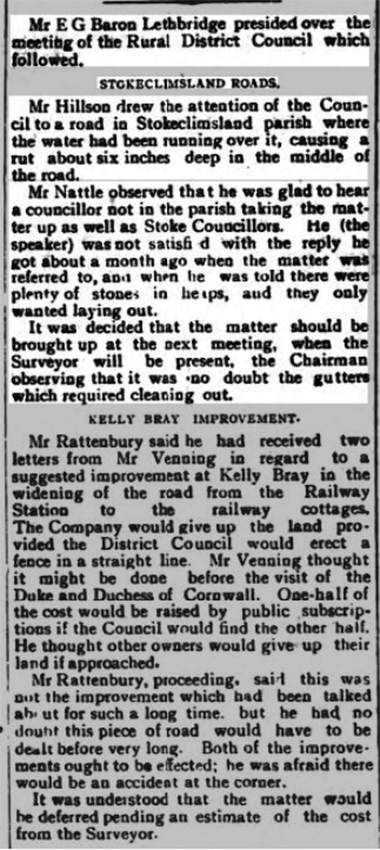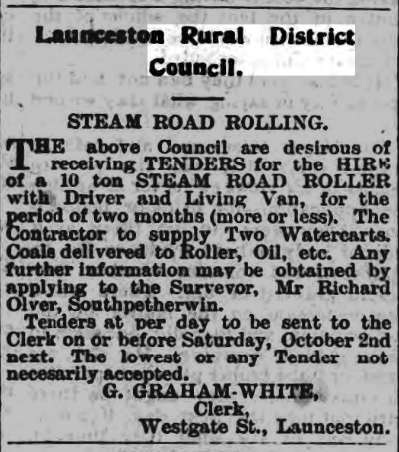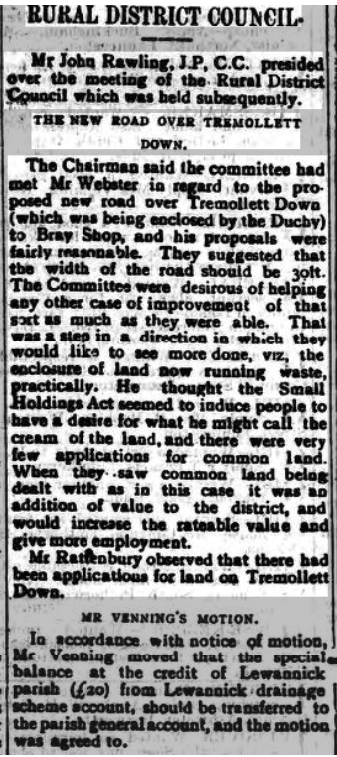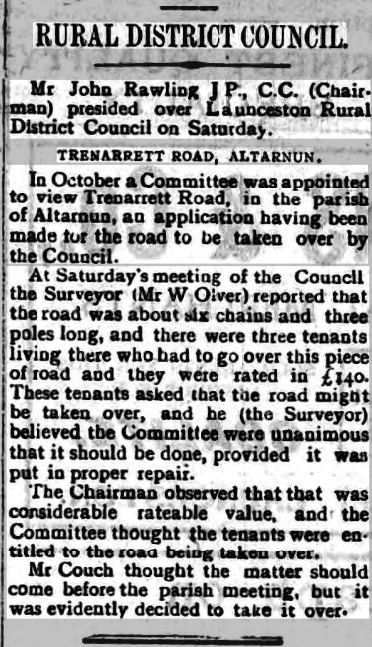 1910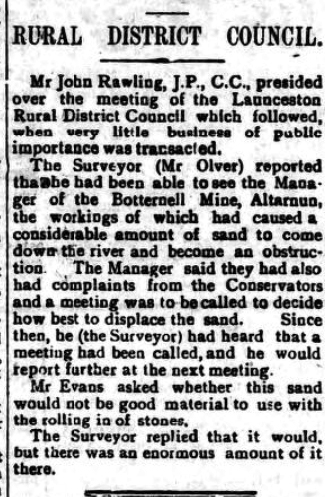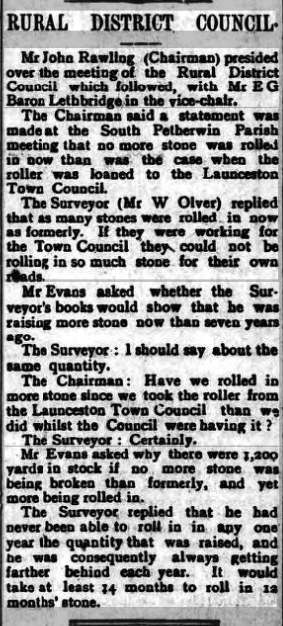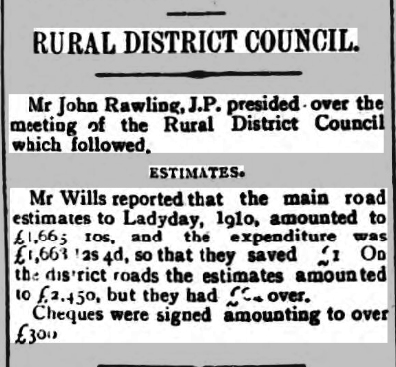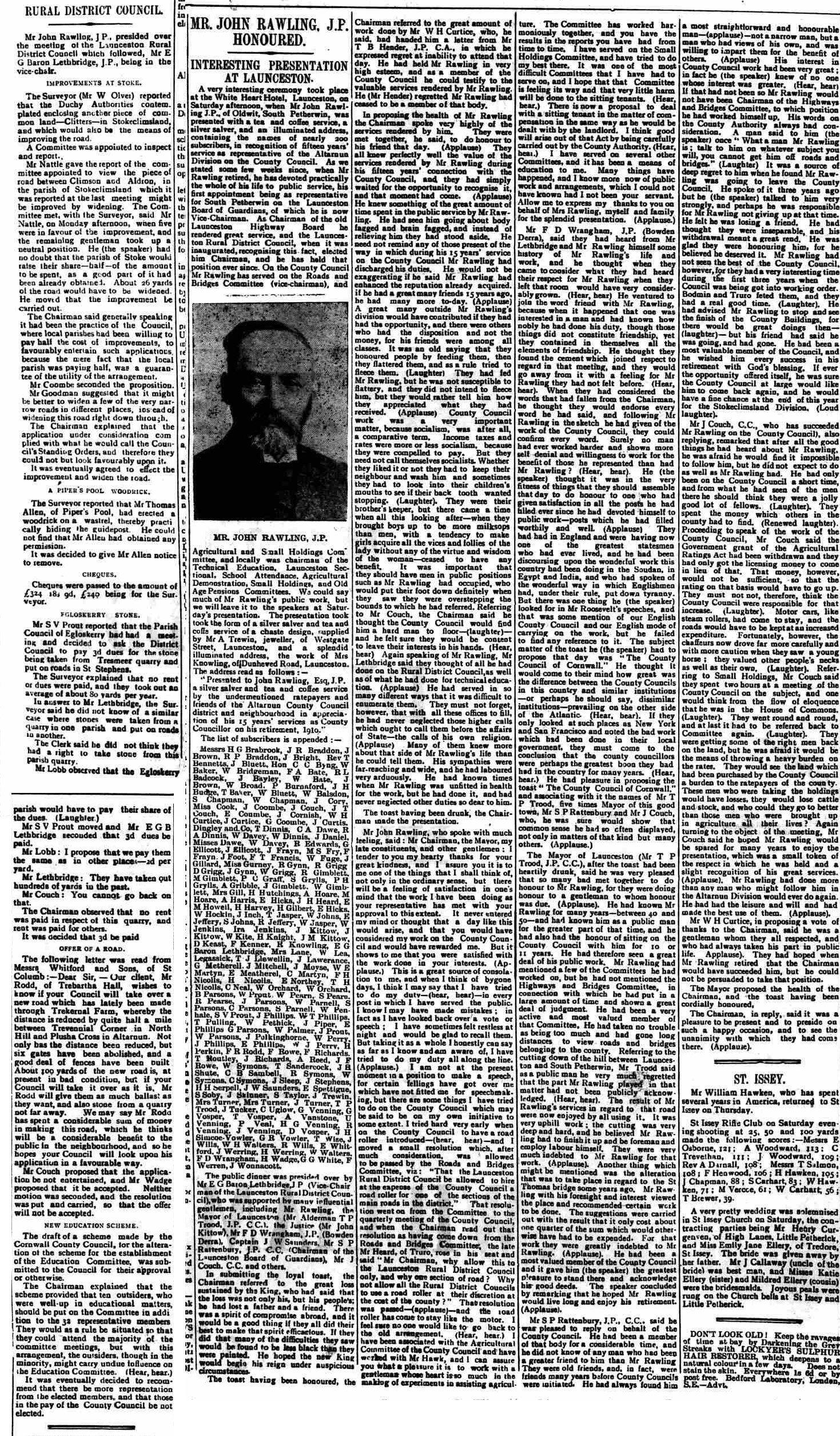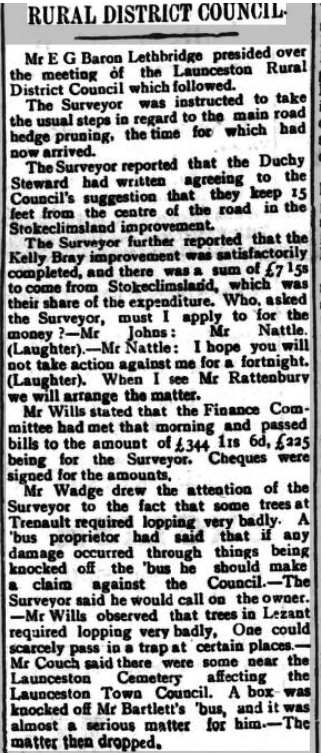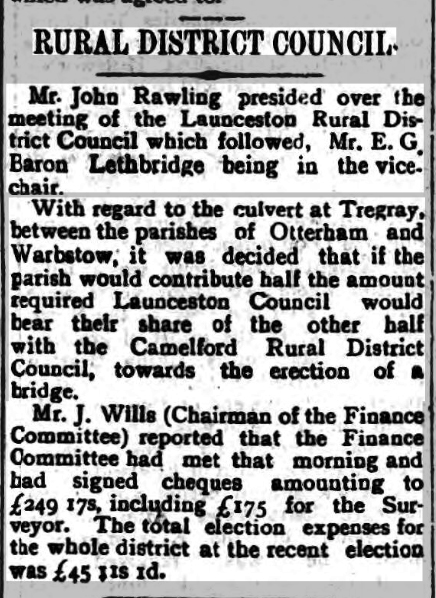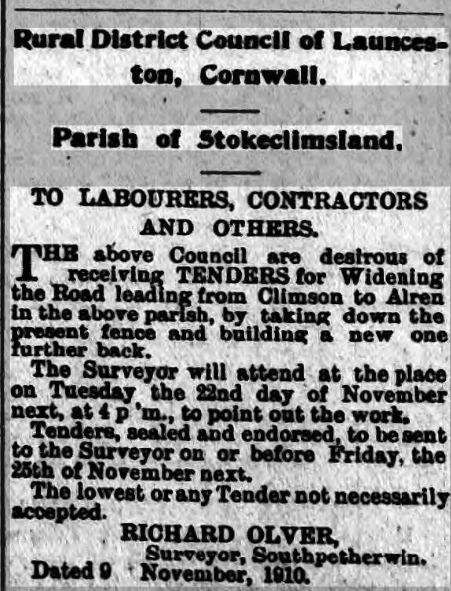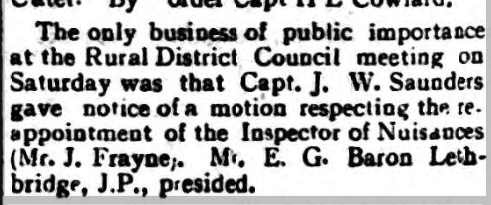 ---
Hits: 809