Launceston Grammar School
.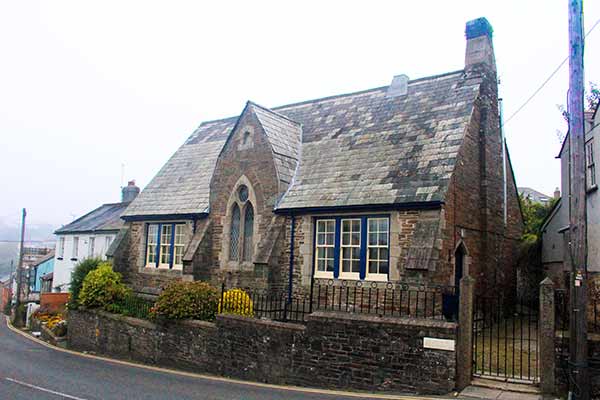 In the year 1811, and from then up to 1835, the Borough Records provide interesting evidence that the Borough Grammar School existed on the west side of the Upper Walk and that where those houses now stand. The Rev. William Cowlard was, on July 3rd, 1807, appointed by the Corporation as the headmaster. In 1835, the Corporation sold the whole site of the grammar school to the Duke of Northumberland for £280. In 1811, the Corporation erected here a 'new school house upon the site of the old one at the expense of £1,000' (293). Accordingly, and again in this year 1811, and when the 'new school house' was built is not a hint here further dropped that, in that same year, the National and Sunday Schools here first saw life.
It very much seems that, just as the grammar school ended its life in the Upper Walk when the Duke of Northumberland, in 1835, purchased the whole site and it (the school) was then removed down to 'St. Thomas Hill,' so the Corporation had then and there to also find a new site for the National and Sunday Schools and as and where these back notes have already pointed out.
Hits: 177