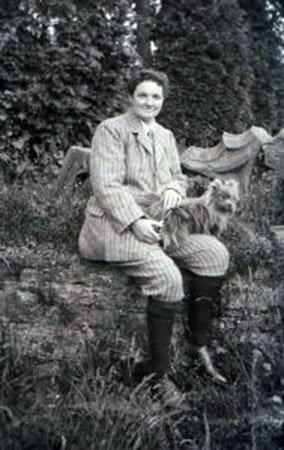 Mary was born in 1879 to Nicholas William (1846-1908) and Emma (nee Vivian 1854-1932) Lobb at New Malden, Surrey. Her father, born into a farming family at Tregillis Farm, South Petherwin, was a financial negotiator and through his work travelled around the country but finally settling at Trenault, Trewen. In 1891 he patented a new type of  gin trap. Her mother's father George Vivian, farmed at Treguddick Manor, South Petherwin for many years.  Part of her education was with Miss Caroline Stringer at what was known as St. Thomas College, in St. Thomas Road, Launceston. Her father died in 1908 and Mary continued living with her mother, Emma, and brother George, at Trenault, living by their own means. It was at the outbreak of the First World War that Mary first came to prominence. Being a forceful character, she identified that there would be a shortage of men available to work on the land, so along with Lady Molesworth St Aubyn, an exhibition by women showing how they can help with the war effort was organised at Scarne Farm, Launceston in  March 1916 (seen below).
WW1 Land Army at Scarne 1916:  Maude Annie Mason, Little Athill, St Stephens, volunteered to enter the challenge of Mr Martin to prove women could do farm work.  aged 18 yrs in 1916]
Letter to C & D Editor: "Dear Sir.  I will join Miss Lobb in the effort to win £5. for the Red Cross and bind twelve faggots of wood.  Yours truly, Miss Maude Annie Mason, Little Athill, St Stephens."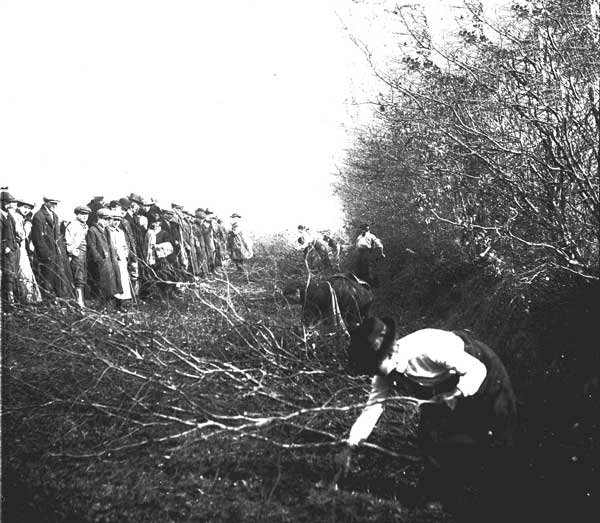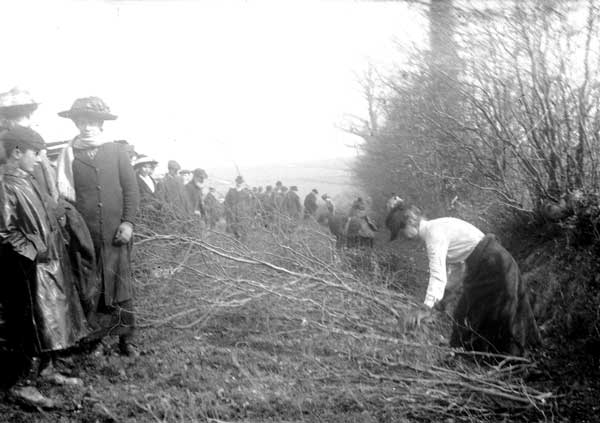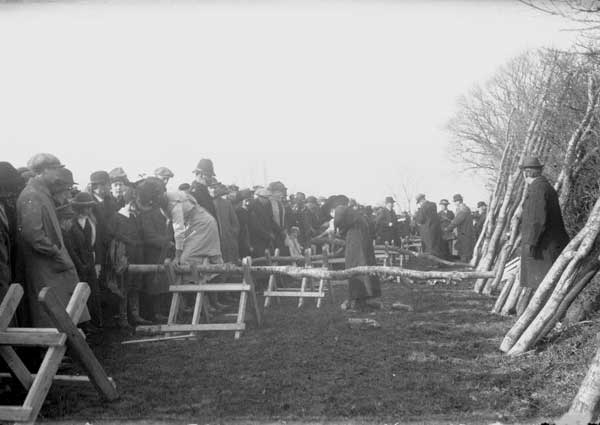 With the formation of the Land Army, Mary was one of the first to enlist and was posted to work on a farm near Lechlade run by a Mr. Hobbs. Mary, was a strong, formidable woman in both personality and size, and who dressed in men's style clothing, which for that time was quite a shock to many. Her role on Mr. Hobbs's farm was to drive the tractor, but one day she was found asleep by Mr. Hobbs who sacked her on the spot. A few miles away was Kelmscott Manor being run by May Morris the youngest daughter of artists William and Jane Morris, and she heard of Mary's situation and hired her to work as a lady gardener. The two soon became firm friends which lasted for the rest of their lives. One of the most curious stories that came out of their relationship was that Mary slept in May's bedroom with a shotgun next to the bed due to May's anxiety for her safety and this made her feel safe.
May Morris died in 1937 and left Mary a £12,000 benefit in her will. Mary continued to live at Kelmscott Manor where she died two years later on March 27th, 1939. In her will she left £3,909 5s. 5d.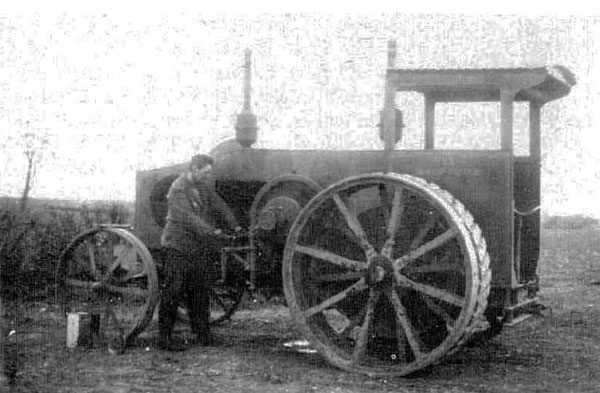 Hits: 1140