.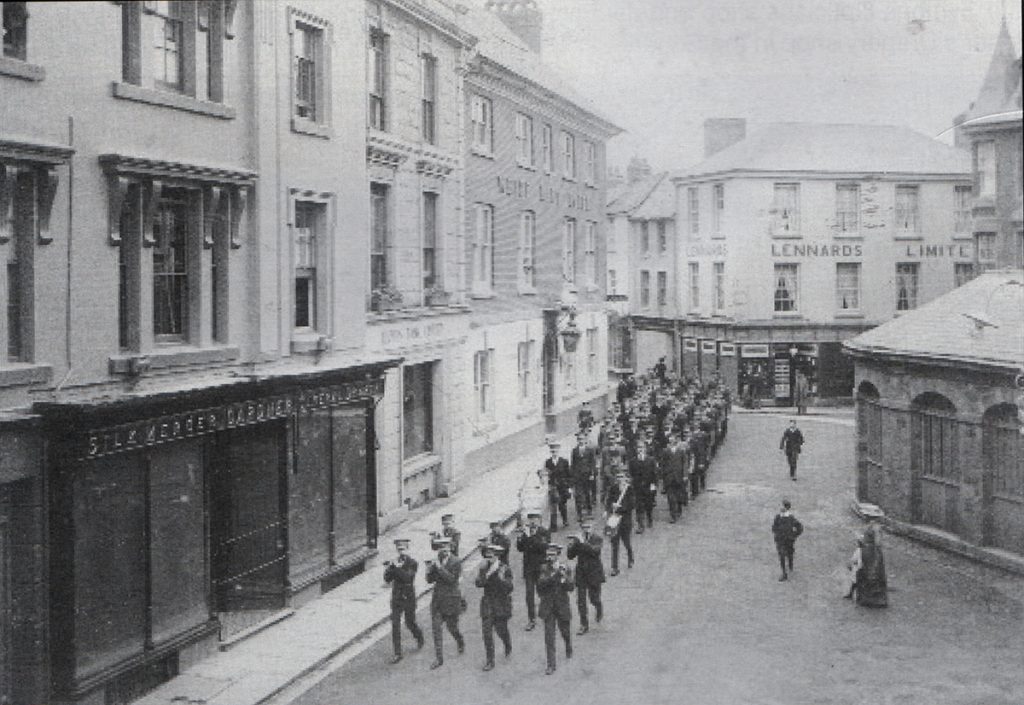 The Launceston Town Band was formed out of the embers of the old Launceston Volunteers Band in 1919 as the Launceston Municipal Band under the auspices of the then Mayor, James Treleaven junior. The Launceston Volunteers Band under the mastership of Frederick Wicks had been the towns main band for several decades and since 1901 Frederick had been its bandmaster. However, owing to the outbreak of the First World War, the band was disbanded with the players being in camp or at war. Frederick Wicks served as Sergeant Instructor during the years of the First World War. This war was to take one of his sons Frederick (the youngest from the town to die) in 1915, who is interred at the Launceston Cemetery. Another, George, was to win the Cruix de Guerre. Launceston Municipal Council helped to start the band and brought or lent some of the first instruments after a public meeting when it was resolved to start a band "outside the territorial force."
The band started as a wind band following the instrumentation of a military band but after a few years all the woodwind instruments were traded in for more brass instruments and it has been a brass band ever since. The first instruments the newly formed band played were cornets, clarinets, drums and tenor-horns. In the early days, money was tight, and jumble sales and whist drives were held to raise the funds needed. Bandmaster Frederick Wicks was paid the grand sum of £50 per year. The first batch of uniforms were provided by Treleaven's at a cost of £62 6s. 6d. in 1924, but were not paid for until 1932.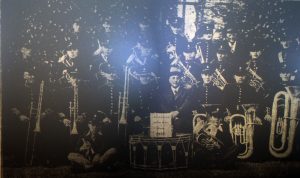 However, a debt of between £30 and £40 continued to be held and along with other problems, the band's committee in 1936, under the chairmanship of George Trood, set about rectifying the issues. So much so was the success of their efforts, that the debt was not only wiped out, but new uniforms costing £80 had been bought and paid for. By 1937, under the leadership of bandmaster Reg. Walter, the band comprised of 23 committed players.
In 1967 the old stables at Madford House were converted into a band hut and to this day remains the bands base. More recently Nick Chadd was Musical Director from late 1970 until early this century.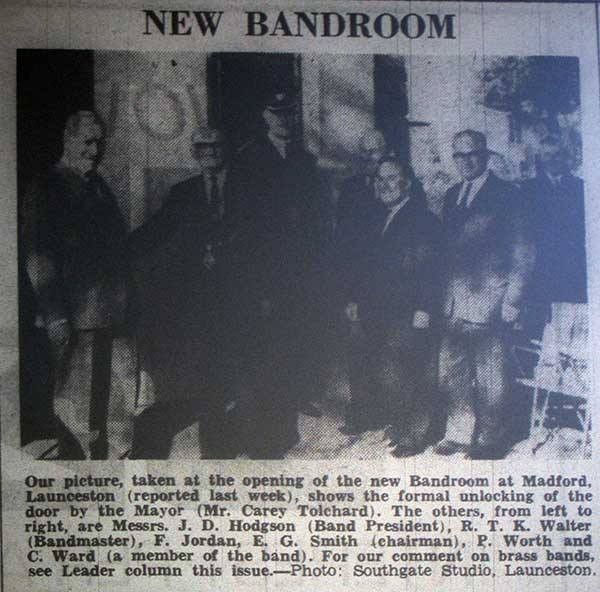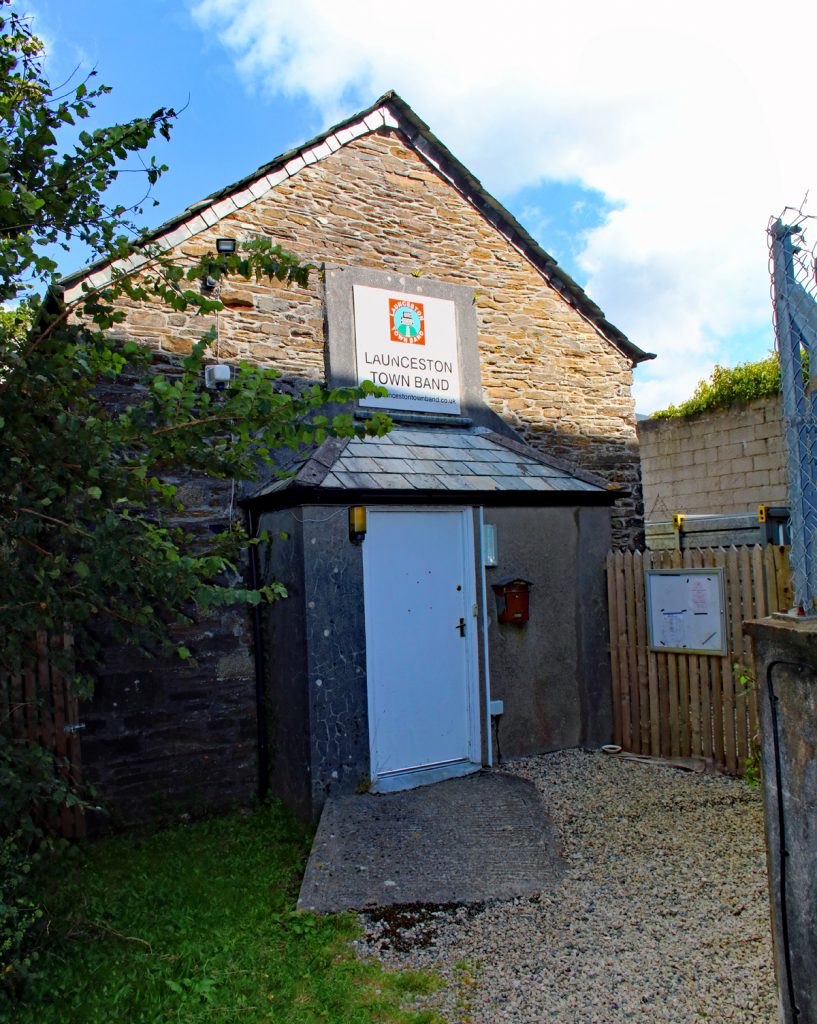 Sources; John Neale and Cornish and Devon Post.
Hits: 408