.
Central Methodist church, Castle St, Launceston, War Memorials:
First World War
William Henry ADAMS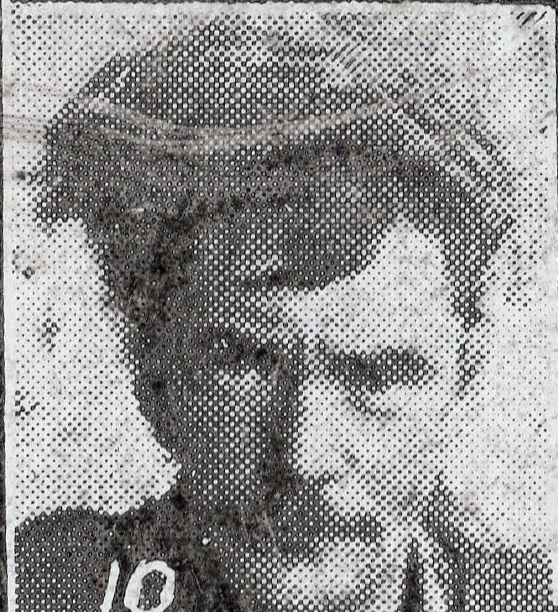 William was born in 1886 at 14 Hillpark Cottages, Launceston to Richard and Jane Adams. He had two Sisters and a Brother. In the 1911 census he is living at Woodbine Cottage, Launceston with his wife Ellen (nee Hill) having married on the19th of September 1910. Like his Father, William worked as a Mason. In 1915 he joined the Royal Engineers Pioneer 335th Road Construction Company (Regimental No 240305) as a reservist and was mobilized on the16th of February 1917. At the time of his enlistment he was living at 3 Hendra Cottages, Launceston. He received multiple gunshot wounds on the 23rd of April 1917 which ended his war as he was discharged on the 15th of January 1918 as being no longer fit for military service. These wounds were so severe that he died just six days before the armistice on the 5th of November 1918 and he was buried at Launceston Cemetery. He left behind three children Sydney, Freda and William.
Charles BICKLE
Charles was born in 1887 at Newmoor, Polson Bridge, Launceston to William and Mary Bickle.
His Father worked as a Dairyman. By the 1911 census he was married to Alice (nee Davey) and living in Westgate Street with his one year old son William and listed as being a farmer. They eventually set up home at 3, Holborn Terrace, Launceston.
He joined the DCLI 6th Battalion as a Private (Regimental No. 33619). He died of his wounds sustained in battle probably at 'Passchendaele' at Etaples, France on 11th of September 1917. Etaples was a large area containing over 11 Hospitals which was some distance from any danger from the enemy.
He is buried at Etaples Military Cemetery XXV. P. 3. . Alice passed away in 1964 still living in Launceston.
George Thomas BRENDON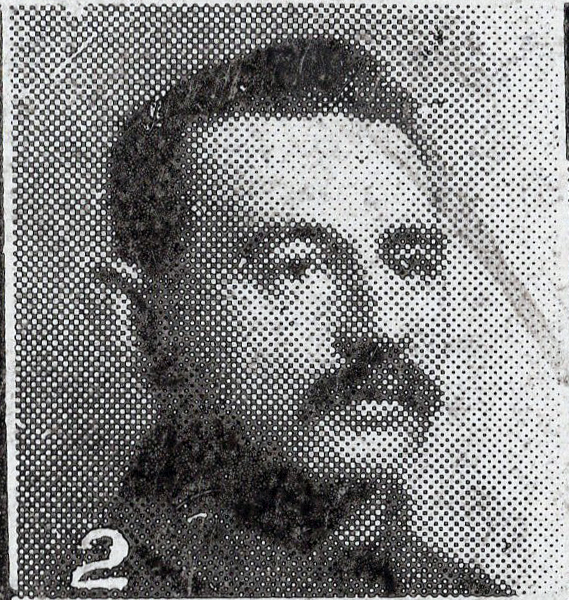 Born to George and Mary Brendon in 1887 in High Street, Launceston. His Father was a watchmaker/jeweller. On leaving school George followed into his Fathers business. He joined the R.A.S.C (Regimental NO. 016368) but transferred to the Lincolnshire regiment being part of the 8th Battalion (Regimental No.41720). George was KIA on the 31st of July 1917 the first day of the 3rd Battle of Ypres, better known as 'Passchendaele'. His name is commemorated at Ypres (Menin Gate) Memorial.
Douglas Ophia Edward Gordon CAVEY
Douglas was born in 1890 at Race Hill, Launceston to William and Emma Cavey. His Father was the Caretaker at the Launceston Telephone Co. in 1911. In 1912 he married Gertrude Rice. He was working for Doctor's Thompson, Gibson and Budd as a Dispenser prior to enlisting in the Royal Army Medical Corps (Regimental No 8224) in August 1914 at Devonport. He was acting sergeant when he was struck by shrapnel from a nearby shell burst whilst helping to clear battlefield causalities in France on the 30th August 1917. He died of his wounds the same day.
Stanley DOIDGE
Stanley was born in 1897 to Richard and Elizabeth Doidge at 40, St. Thomas Road, Launceston. His Father was a Newsagent a trade that Stanley followed into. He joined the Royal Army MedicalCorps on the 8th November 1915 as a Private (No 80912). He served as an ambulance driver in France from the 26th July 1916 till his death of pneumonia on the 28th October 1918 and is buried at the Duisans British Cemetery, Duisans, Departementdu Pas-de-Calais, Nord-Pas-de-Calais, France, Plot VIII. B. 43.
Benjamin HARDY
Benjamin was born in 1885 to Benjamin and Sarah Hardy in Hampshire. His Father was the Headmaster for Dunheved College from 1896 to 1929. Benjamin married Elizabeth and lived at no 6, Bolan Street, Bridge Road, Battersea, London, at the time of his death in 1918. He enlisted at Woolwich with the East Kent Regiment (Regimental No 4621) but later transferred to the Machine Gun Corps (Infantry) (Regimental No. 14643) serving with the 18th Battalion. He died of his wounds on the 25th of April 1918. He is buried at the St. Acheul French National Cemetery, Amiens. His brother Herbert, also served during the war with the South African Infantry and was taken prisoner also in the April of 1918, although he survived the war.
John Stuart HILL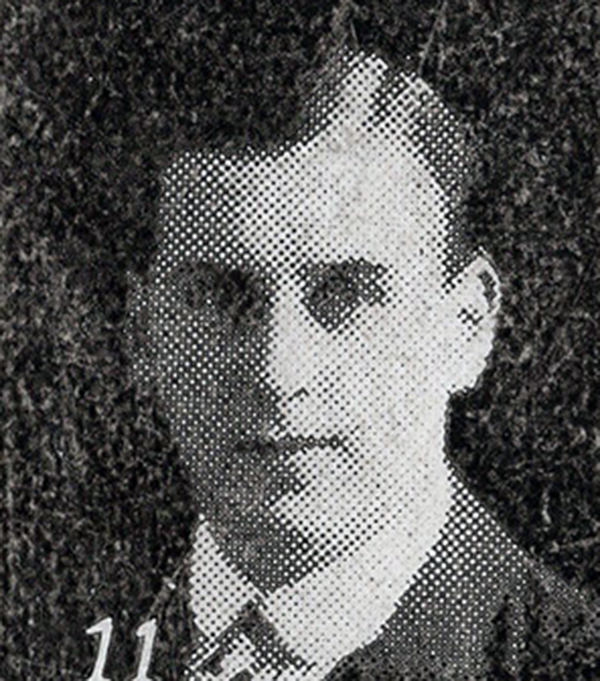 John was born in 1895 to John and Selina Hill at Carlow, Ireland. His Father was a Corporal with the 60th Rifles Regiment before retiring back to his birthplace of Launceston (2 Treloar Terrace Tredydan Road) to work at a Steam Laundry. His Mother, Selina was born in Carlow, Ireland.
On leaving school, John took up an apprenticeship at a Hardware Business in Launceston. In May of 1915 he married Fanny Frances Hunt at Alresford, Hampshire.
He originally enlisted with the Duke Of Cornwall's Light Infantry (Regimental No 27179), but later transferred to the Dorset Regiment (Regimental No. 22342) 1st Battalion. He was killed in action in France on the 14th of June 1918. His body was never recovered but his name is commemorated on the Launceston War Memorial, The Wesleyan Roll of Honour and he is also remembered on the Carlow War Memorial, Ireland.
Jack Dunn Lillecrapp
Jack was born on the 18th of October 1894 to John Burt and Ellen Vercoe Lillecrapp at Netherbridge farm, Werrington. His Father was a Farmer. He was educated first at Werrington School then Horwell boys Grammar School then finally at the Wesleyan Secondary School at Truro. He emigrated to Canada in the spring of 1913 and worked as a Rancher but with the outbreak of the War he enlisted with the Canadian Mounted Rifles 9th Division (Regimental No. 114836). Jack contracted Meningitis and was placed in Aldershot Hospital. He died on the the 11th of January 1916 just a week after his Father passed away. He was buried at SS Martins and Giles Church, Werrington. He is commemorated on the Central Methodist and Truro School rolls of honour.
Samuel John MARKS
Samuel was born in 1897 to John and Mary Marks at St.Stephens, Launceston. His Father was a Wood Ranger (Woodman). They moved to Hurdon Down in 1901 where the family settled. By 1911 Samuel was joined by 4 Brothers and 1 Sister.
He enlisted with Devonshire's at first (3rd Devon Bte 4th Wessex Bde) at Tavistock in 1914 but had transferred to the Royal Field Artillery by 1916 as a Driver (Regimental No 1300). He died of his wounds on the 24th August 1916 at Salonika, Greece.
Bertram Churchward MURTON
Bertram was born in 1897 to S. Churchward and Grace Murton at Werrington, Devon. His Father was a Gardener on the Werrington Park Estate, but by 1915 had moved to Church Street, Launceston. He attended Dunheved College.
He enlisted at Launceston with the DCLI 6th Battalion as a Private (Regimental No 26763). He died on the16th of September 1916 after a battle at Geudecourt. His name is commemorated on the Thiepval Memorial, Thiepval, Departement de la Somme, Picardie, France, Plot: Pier and Face 6 B.
Edwin PHILP
Edwin was born in 1892 to George and Elizabeth Philp at Marshgate, Boscastle. His Father was an Agricultural Labourer. By 1911 he was working for his Uncle John Tinney a Monumental Mason of Church Street, Launceston as a Stone Mason. He joined the DCLI as a Private (Regimental No. 19854) Serving with the 2nd Battalion in 1915.The 2nd Battalion were part of the 82nd Brigade that fought Near Kosturino, north of Lake Doiran, Salonika. He was killed in action in the Balkans on the 8th December 1916. His body was never found but he is commemorated at the Doiran Memorial , Doirani, Regional unit of Kilkis Central Macedonia, Greece, Plot: Final resting place unknown. Name listed on the Doiran Memorial.
Harold RAYMOND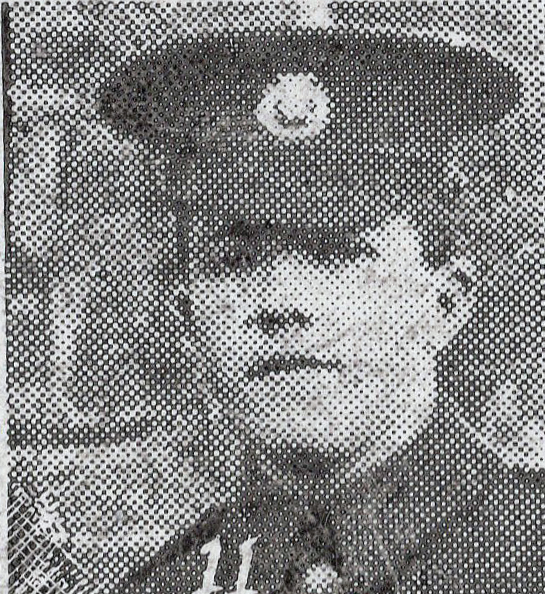 Harold was born in 1896 to John and Elizabeth Raymond at 16 Hill Park Cottage, Launceston. His Father was a Bill Poster. By 1911 Harold had become a Tailors Apprentice. He joined the DCLI 1ST/5TH Battalion as a Private (Regimental No.240637). He was instantly killed in France on the 23rd of August 1917 when a shell fell close by to his companies position and a fragment pierced his head. He was buried where he fell, but was later reinterred at the Wieltje Farm Cemetery, Ypres, West Flanders (West-Vlaanderen), Belgium. Plot: B. 10.
William John SAVAGE
William was born in 1894 at Langore, St. Stephens, Launceston. His Father was William Savage who came from Wells, Somerset but there is no information on his Mother. By the 1911 census he was living at Church Street, Launceston working for Mr. Nathaniel Reed as a Grocer's Assistant.
He originally enlisted with the DCLI (Regimental No.1928) at Launceston but sometime later was transferred across to the Worcestershire Regiment 3rd Battalion as a Private (Regimental No. 202657). He was killed in action at Flanders on the 10th of April 1918. His body was never recovered but his name is commemorated on the Ploegsteert Memorial, Comines-Warneton, Hainaut, Belgium, Plot: Panel 5.
Richard Stanley SILLIFANT
Richard was born in 1900 to Richard and Hannah Sillifant at Lana Cottage Tetcott, Nr.Launceston. His Father was a Stone Mason. Richard served with the Lancashire Fusiliers 1/5 Battalion (T.F.) as a Private (Regimental No. 53196) He Died of his wounds sustained in action at Flanders on the 23rd of October 1918. At the time of his death his Parents were living at 30 Tower St., Launceston, Cornwall. He is buried at the Awoingt British Cemetery, Awoingt, Departement du Nord, Nord-Pas-de-Calais, France, Plot: I. C. 1.
George Neal SPRY
George was born in 1894 to Daniel and Ann Spry at Boyton, Launceston. Boyton was in the county of Devon at this time. His Father was a Farmer and Butcher and the family was living at London House, Stowford in the 1901 census. By 1911 the family had moved to Market Street, Launceston and operated as Butchers which by this time George had joined. George married Elizabeth Medland (sister of Charles and Richard Medland) in 1915 at Launceston and in 1916 they had a Daughter Joyce. He appealed to the local tribunal to have his service enlistment cancelled but George's final tribunal appeal is turned down. He enlisted with the Royal Engineer Corps at Launceston at the rank of DVR (Regimental No. 141221). He died when on board the "Transylvania" in the Mediterranean near Savona, Italy on the 4th of May 1917.
On May 3 1917, the Transylvania sailed from Marseille to Alexandria with a full complement of troops, escorted by the Japanese destroyers Matsu and Sakaki. At 10 am on May 4 the Transylvania was struck in the port engine room by a torpedo fired by the German U-boat U-63 under the command of Otto Schultze. At the time the ship was about 2.5 miles (2.2 nmi; 4.0 km) south of Cape Vado near Savona, in the Gulf of Genoa. The Matsu came alongside the Transylvania and began to take on board troops while the Sakaki circled to force the submarine to remain submerged. Twenty minutes later a second torpedo was seen coming straight for the Matsu, which saved herself by going astern at full speed. The torpedo hit the Transylvania instead, which sank immediately. Ten crew members, 29 army officers and 373 soldiers lost their lives. Many bodies of victims were recovered at Savona and buried two days later, in a special plot in the town cemetery. Others are buried elsewhere in Italy, France, Monaco and Spain. Savona Town Cemetery contains 85 Commonwealth burials from the First World War, all but two of them casualties from the Transylvania. Within the cemetery is the Savona Memorial which commemorates a further 275 casualties who died when the Transylvania sank, but whose graves are unknown.
Gustavis Lambert WEBBER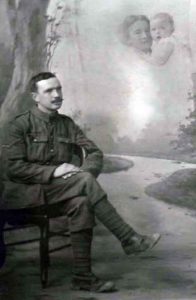 Gustavis or Lambert as he was better known,was born in 1889 at Penzance to Alfred and Rosina Webber one of eleven children. His Father was a Cornwall Constabulary Inspector and moved around the county, finally ending up in Launceston by 1911 as a Superintendent, by which time Gustavis had left home and was working as an Ironmongery Shop Assistant. In July of 1913 he married Kate Osborne at the Wesleyan Church at St. Austell and they set up home at Trewoon, St. Austell having one Daughter Eileen.
He enlisted at Plymouth in April 1916 joining the Royal Garrison Artillery as a Lance Bombardier of the 61st Siege Battery (Regimental No 73528). He fought in many battles and was gassed in March 1918 but survived that only to be killed in action on the 29th of April 1918 and is buried at the Hazebrouck Communal Cemetery, Hazebrouck, Departement du Nord, Nord-Pas-de-Calais, France, Plot: III. B. 16. He is also commemorated on the St. Mewan War memorial.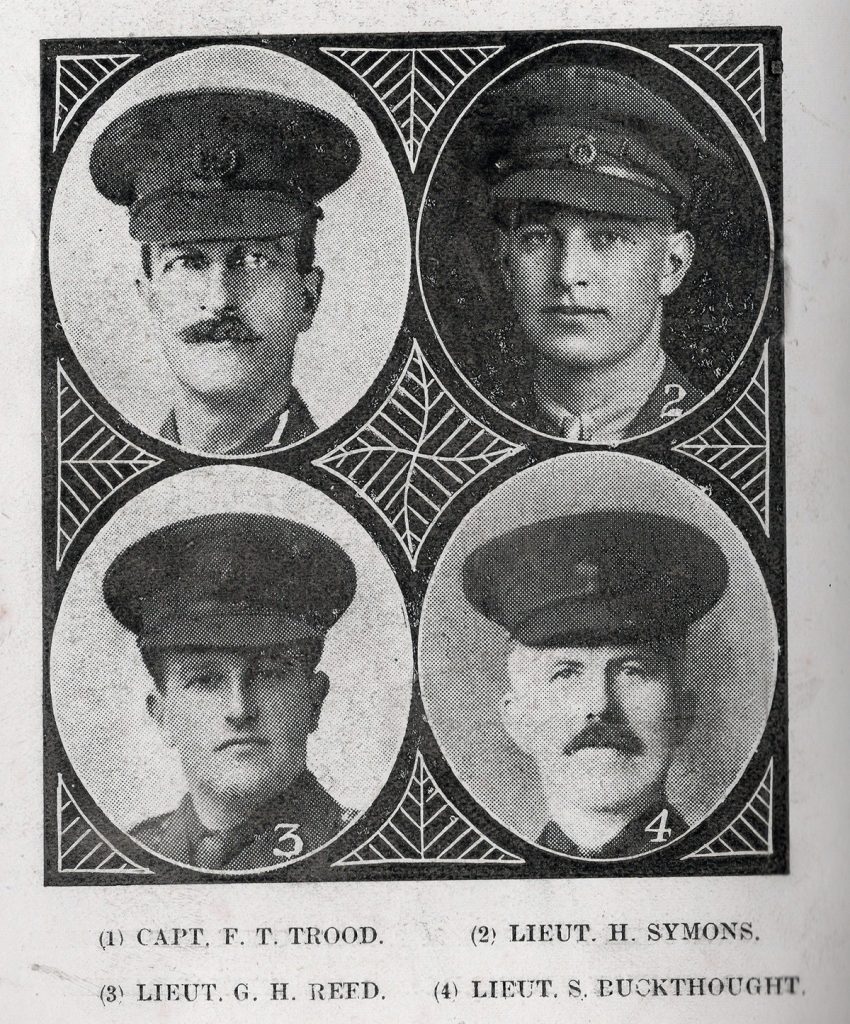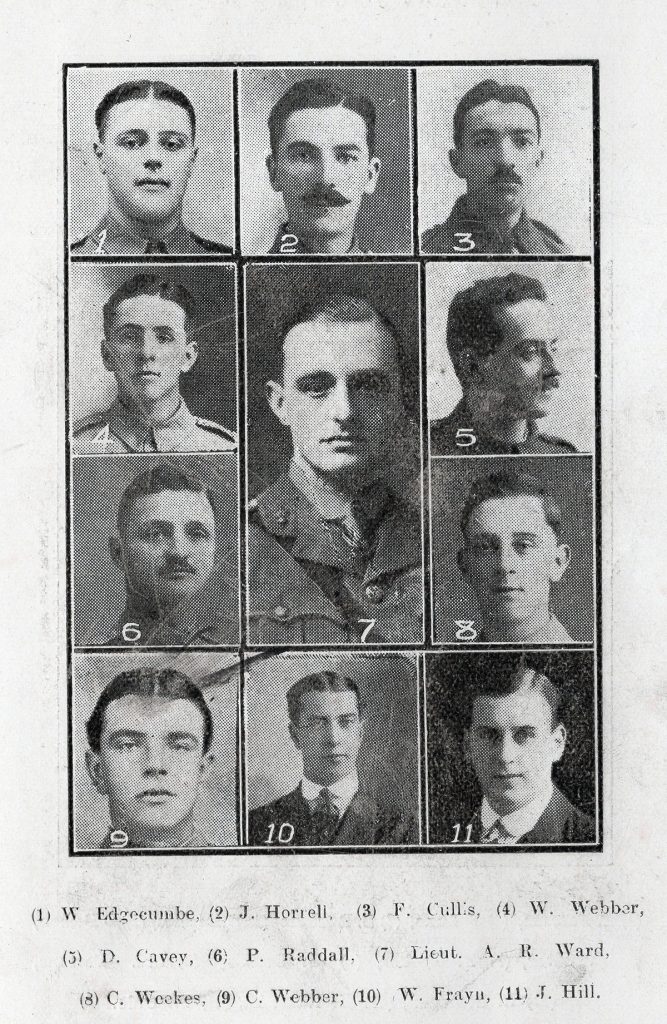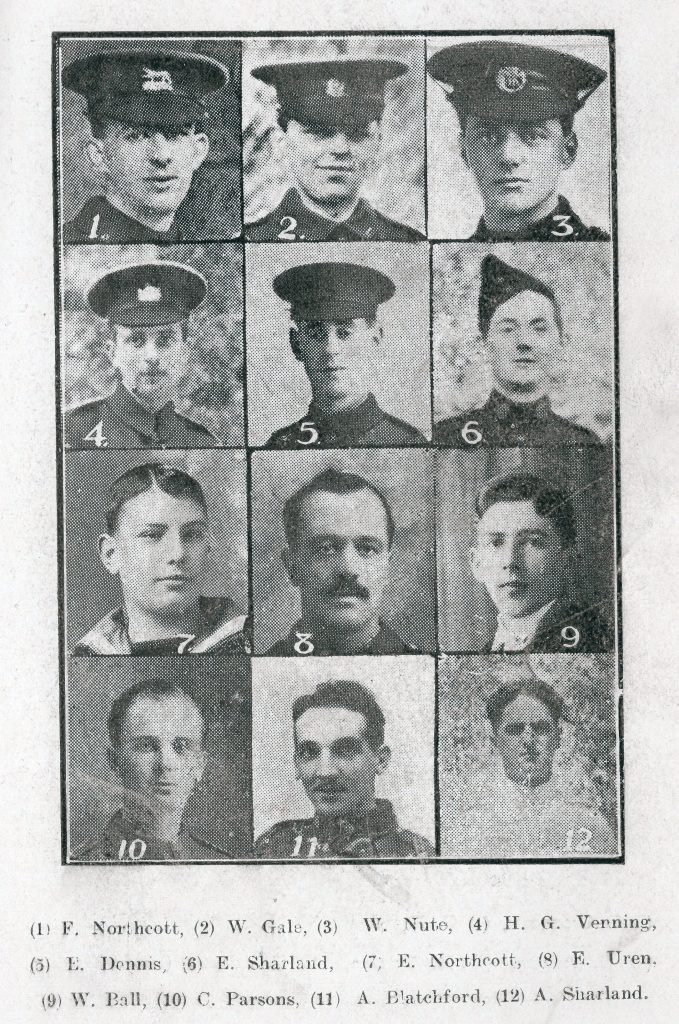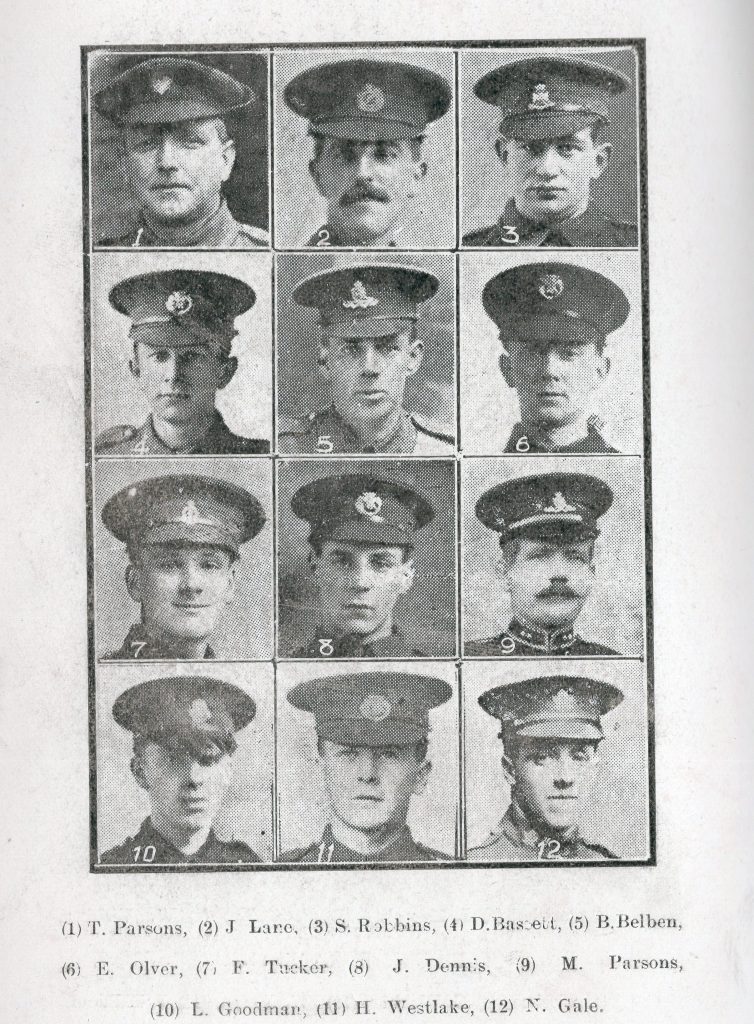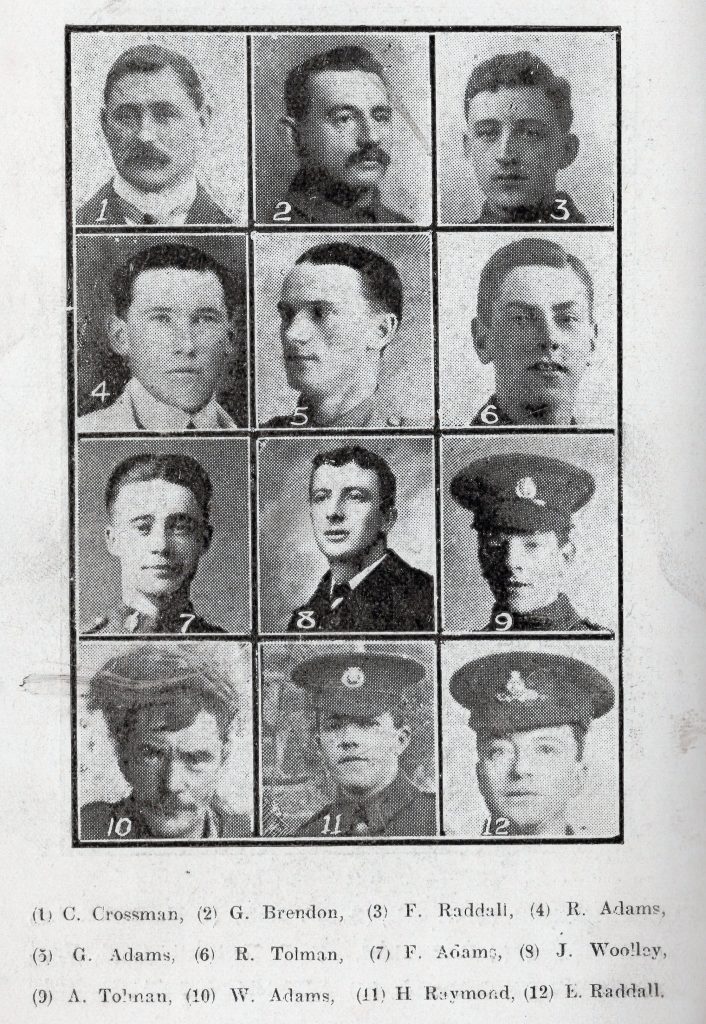 Second World War
Bernard Victor Hiram Bulmer
Air Craftman 1st class: He was killed whilst flying in Sunderland I, L5799 KG-D of No 204 Sqn, which was shot down in combat with a He 111on the 8 Apr 1940. His Father was born in Liverpool and married Mabel. Bernard was born in 1920 at Totnes, Devon before the family moved to take over the Northgate Inn, Launceston, Bernard attended Launceston College. He joined the RAF straight from school serving a three year apprenticing as a wireless electrical mechanic. He was a keen sportsman winning the RAF heavy weight apprentices championship plus whilst in Launceston winning many swimming trophies.
Noah J Goodman
Noah was born in 1925 to Mr and Mrs S. Goodman at Trelawney Terrace, Launceston. His Mothers maiden name was Skitmore. Before the war he had been working for Treleavens outfitters, Southgate Street. He married Ethel Beckett of Knottingly, Yorkshire in 1942 and they had two Daughters, Pat and Sandra and living at 42 Tower Street, Launceston. He enlisted with the Royal Marines (Service No. PLY/X 108680) and died on the 1st of November 1944 aboard a Gunboat LCS(L).252, which was taking part in operation Infatuate the 'Walcheren Landings' and was lost in battle off the coast of Belgium.
Operation Infatuate was the codename given to an Anglo-Canadian operation during the Second World War to open the port of Antwerp to shipping and relieve logistical constraints. The operation was part of the wider Battle of the Scheldt and involved two assault landings from the sea by the 4th Special Service Brigade and the 52nd (Lowland) Division. At the same time the 2nd Canadian Infantry Division would force a crossing of the Walcheren causeway.
His body was never recovered.
Cephas Nicholas Harry
Cephas was born in 1925 to John Robert and Emmeline Florence (nee Nicholas) Harry at Launceston. His Father was a Tailor and outfitter of 6 Westgate Street, Launceston. He was a Telegraphist with the Royal Navy (Service No. P/JX 501362). During the Second World War Frederick served as Able Seaman D/JX 422876 with His Majesty's Landing Craft Flak 37, a converted landing craft used as an anti aircraft gun platform. On 1st November 1944 the vessel participated in amphibious invasion by Royal Marine and army personnel on the Dutch island of Walcheren (the same operation that Noah Goodman lost his life in), then held by the Germans (Operation Infatuate). During the attack the vessel was lost and many men killed including Cephas. His body was never recovered but his name is commemorated on the Portsmouth Naval Memorial panel 84 column 3. He left to his Father a sum of £171 4s 6d.
Thomas Holman Hender
Thomas was born in 1907 to Herbert Holman and Alice Mary (nee Finch) Hender at Launceston. The family were a long line of Tanners working at premises in Newport, Launceston. Thomas married Vera Thomas at Camelford in 1934 setting up home at Wisonia, Launceston. He was a keen member of the North Cornwall Motor Club and regularly took part in the London to Lands End motor trials held each Easter. Before he joined up he had been a member of the 3rd (Castle) Battalion of the Home Guard. He enlisted with the Royal Army Ordnance Corps (Regimental No. 10591508) as a Private. He was killed in action on the 28th of October 1944. He is buried at the Eindhoven (Woensel) General Cemetery, Netherlands, grave 197. He left a sum of £14432 16s 7d. to his Widow and Wyndham Finch Hender his elder Brother. At the time of his death his residence was Pennygillam, Launceston.
Richard Henry Maunder
Richard was born in 1914 to Richard and Jessie (nee Hocking) Maunder of Mount Madford, Launceston. Richard senior was a Rope manufacturer with his father Joseph in what is now Maunder and Sons at Scarne. He enlisted with the RAF serving as a Pilot Officer (Service No. 48170) He was killed in action serving in Egypt on the 21st of May 1942. He is buried at the Heliopolis War Cemetery, Cairo,Al Qahirah, Egypt, Plot: 1. E. 3
Jack T Moyse
Possibly William John Moyse
William was born in 1918 to William and Maud Moyse at Launceston. His Father was a Police Constable. He married and set up home with his wife Mabel, at 2 Western Terrace, Launceston.
He enlisted initially with the Duke of Cornwalls Light Infantry but was transferred to the Royal Engineers (Regimental No. 5438227) serving with the 561 Army Field Company as a Sapper. He was killed in action on the 26th of August 1945. He is buried at the Klagenfurt War Cemetery, Klagenfurt, Carinthia (Kärnten), Austria, plot 1 A 10.
Charles Wilfred Parish (the town memorial has his initials displayed as G. W.)
Charles was born on November 7th, 1916 to Eli and Florence Parish at Launceston. He married Laura Mary Davey in 1942 and they set up home at 7 Duke Street, St. Stephens, Launceston. In the 1939 register he is showing as a labourer in recreation. He enlisted with the Durham Light Infantry (Regimental No. 5443235) as a Private. Serving with the 6th Battalion in Belgium he was killed in action on the 10th of September 1944 and is buried at the Geel War cemetery.
In his will he left his effects to the sum of £151 14s. 6d. to his wife.
Philip Smythe Raddall
Philip was born in 1921 to Thomas Frederick and Mary S (nee Smythe) Raddall at Launceston. His Father was a Commercial Traveller and the family resided at Southgate Arch, Launceston. Philip enlisted with the RAF as a Sergeant (Air Gunner) (Service No. 646713) serving with 218 (Gold Coast) squadron. He was killed in action on the 22nd September 1943 and is buried at the Hanover War Cemetery, Hanover, Lower Saxony, Germany, Plot: Joint grave 12. B. 15-16.
(Niede A series of four major operations against Hanover Over a four week period began on the 22/23rd, at the hands of over seven hundred aircraft. It would prove to be a difficult city to hit, and stronger than forecast winds in the target area pushed the marking and bombing onto the south-eastern outskirts, where little damage was inflicted. Two 218 Squadron Stirlings were among the twenty six missing aircraft, and a third crashed in England after struggling home with severe flak damage. The flight engineer and both gunners had abandoned EJ105 over Germany, but one of the gunners failed to survive the descent, while his colleagues were taken prisoner. F/S Duffy managed to regain the Suffolk coast despite an engine fire, but the Stirling crashed soon afterwards, killing those left on board. EF139 was hit by bombs from above, an ever-present risk for the lower flying Stirlings, and crashed in the target area, killing Sgt Spencer and four of his crew. Finally, BK700 also crashed in Germany, and there were no survivors from the crew of P/O Colquhoun. rsachsen).
George Thomas Slade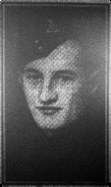 George was born in 1916 at Holsworthy to Francis Charles and Gladys Madeline (nee Horwell) Slade of the square, Holsworthy. His father had served with the Devon Regiment in world was one. He first learnt his trade with Messrs Whitlcok of Holsworthy and went on to work for Messrs Prockter and Kent of Launceston. He was married to Sylvia Bant in 1942 at Lawhitton and had been living with his wife at No 4, Higher Cleaverfield, Launceston. They had one daughter. He enlisted with the The Wiltshire Regiment (Duke of Edinburgh's) (Regimental No. 5441934) as a Corporal. He was killed in action in Italy on the 9th of May 1944. He is buried at the Beach Head War Cemetery, Anzio, Provincia di Roma, Lazio, Italy, Plot: XIV. G. 4.
In May 1944, the Wiltshire Regiment reached Italy and was placed under the command of 78th Division. The Royal Wiltshire Yeomanry was to support 36th Infantry Brigade, with one squadron in support of each of the brigade's three infantry battalions. In May–June 1944 it took part in the advance on Rome, working its way up in close country between the central mountains and the sea to the west. At one point, 78th Division withdrew but outlying elements of the regiment did not get the message and continued forwards. The Corps HQ diary for 23 June records 'RWY water truck reports Vaiano clear of enemy'.
(George's Brother Sapper Charles Slade of the Royal Engineers was a POW of the Japanese).
Eric John Sullock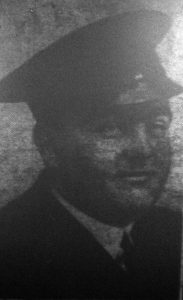 Eric was born in 1919 to John Thomas and Doris Maud (nee Doney) Sullock at Launceston. His Father worked as an Agricultural Labourer. Prior to the war, Eric worked for Mr. Stanley Robbins, Butcher, of St. Stephens Hill. Eric was highly thought of by customers and his employer who held him with high esteem. He was also a highly regarded member of the Launceston Brotherhood.
He joined the Royal Navy on the 13th of June 1940 and became a Leading Steward (Service No. LT/LX 29290) serving with the Royal Navy patrol service aboard 'HM Trawler Bredon'. He died on the 8th of February 1943. His body was never recovered but his name Is commemorated on the Lowestoft Naval Memorial panel 13 column 2. His Majesty's Trawler Bredon (Pennant Number T223) was a Hill class naval trawler that served as an anti-submarine escort trawler during the Second World War. She was sunk by U-521 on 8 February 1943 while off the Canary Islands. Only 2 souls from her complement of 43 survived. Eric's body was never recovered.
Hits: 444