.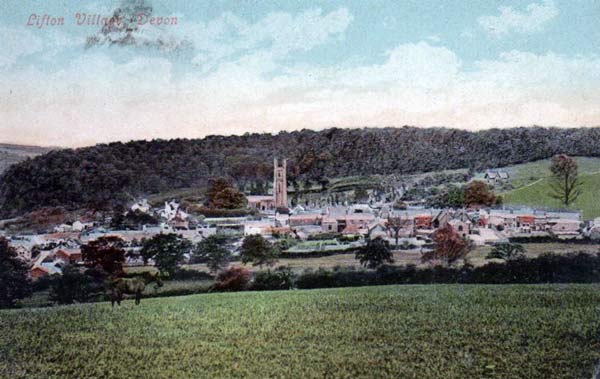 Lifton was undoubtedly one of the earliest villages to be founded in West Devon by the Saxons, and was of considerable military importance, being within a mile of the Tamar and the Cornish frontier. It is the Liwtune referred to in King Alfred's will 880-5, and it also appears to be the Leowtun where Athelstan held his court in November 931. (P.N.D., 188n. Also D.A. 63 (1931) 354-6.) Ashleigh was a Domesday manor, later a medieval mansion, and now a farmhouse. Wortham was also a medieval mansion and remains substantially unchanged to this day. Part of it may date from the 14th century, but it is mostly late 1st to early 16th century, reconstructed internally in the early 17th century, as so often happened, when the medieval hall-house was converted into something warmer and more convenient. The house has recently been rescued from its decay as a farmhouse and well restored. Other ancient farms are Tinhay and Gatherley, both recorded before 1200. Lifton Park is comparatively modern, the house dating only from 1815 and later. It commands beautiful views of the Tamar valley and the Cornish hills. Smallacombe, now a farmhouse, has doorways of 1st century granite. The house was modernised in the early 18th century (in brick) and "turned around" to face the other way. The church (St. Mary) is a 15th century building, badly restored in 1871. There are some traces of 14th century work and there is a magnificent late 12th century font. The monuments are interesting: (I) to John Dynham of Wortham (1641) and his wife Margaret (1649); (2) a splendid monument to the Harrises of Hayne, I590, 1618, 1631, repaired and beautified by their descendants in the 18th century; (3) an incised brass to John Harris of Hayne, 1657.
Extract from Devon by W.G.Hoskins (1954), included by kind permission of the copyright holder.
---
Lifton Gallery.
---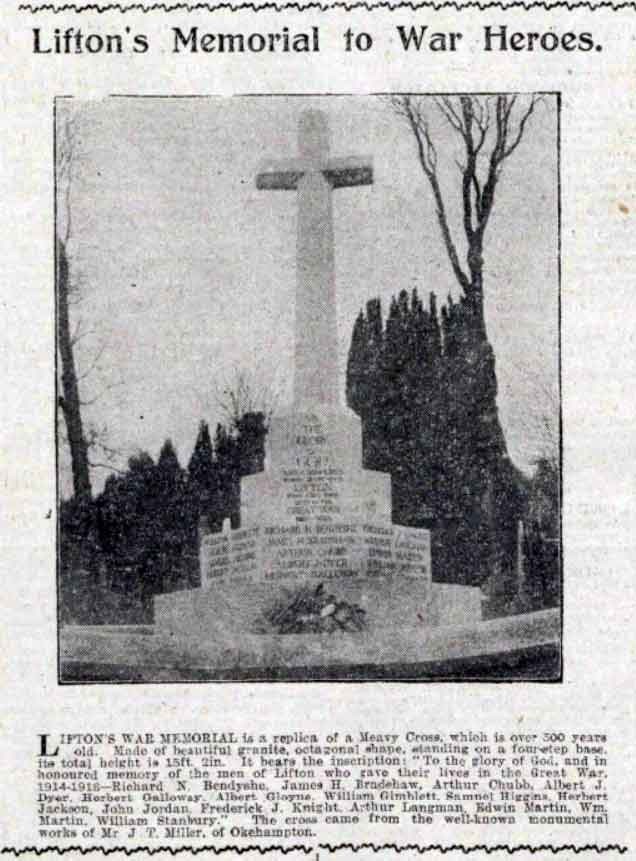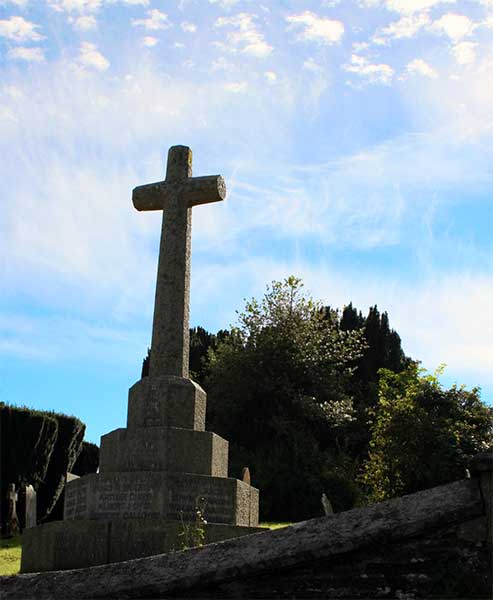 Lifton's Fallen from World War One (with thanks to the Devon Heritage org)
William John Gimblett
William was born in 1891 William and Mary Jane Gimblett at Launceston.  He originally enlisted with the Duke of Cornwall's Light Infantry (Regimental No. 15599) as a Private before being transferred across to the Somerset Light Infantry (Regimental No. 15177) serving with the 8th Battalion as part of 63rd Brigade, 21st Division (transferring to 37th Division on July 7th, 1916).  He died of his wounds possibly sustained during the action at Shelter Wood on July 6th, 1916 aged 25 and was interred in the Le Treport Military Cemetery, Seine-Maritime, France, Plot 2, Row O,Grave 2A. He is also commemorated on the Lifton War Memorial. 
Albert Gloyne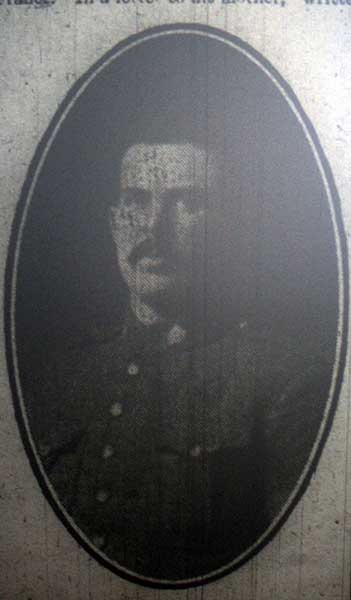 Albert was born in 1891 in Hennock to William and Mary Gloyne. He emigrated to Canada and was working in agriculture when at the outbreak of war, along with his brother Charlie, he volunteered. Serving with the Devonshire Regiment (Regimental No. 30859) serving as a Private initially with the 1st Battalion but he later transferred across to the 2nd Battalion. Albert died just days before the Third Battle of Ypres (Passchendaele) possibly during the Battle of Messines on July 24th, 1917 aged 26. He was interred in the Perth Cemetery (China Wall),West-Vlaanderen, Belgium, Plot 1,Row D, Grave 5, at which burial service Charlie his brother attended. He is also commemorated on the Lifton War Memorial.  It was called Perth (as the predecessors of the 2nd Scottish Rifles were raised in Perth), China Wall (from the communication trench known as the Great Wall of China), or Halfway House Cemetery. The cemetery was used for front line burials until October 1917 when it occupied about half of the present Plot I and contained 130 graves. It was not used again until after the Armistice, when graves were brought in from the battlefields around Ypres. Albert had only just written a letter home stating that he was in excellent health and good spirits and everything around him was very quiet save for a few shots now and then. Just a couple of hours later a similar shot killed him.
Samuel Higgins
Samuel was born in 1894 in Lifton to Samuel and Ann Higgins. He enlisted with the 1st Battalion of the Devonshire Regiment (Regimental No. 20914) serving with 95th Brigade of the 5th Division. With his Battalion Samuel took part in the Battle of Vimy Ridge in the April of 1917. He was Acting Corporal when he was killed in action during the  Attack on La Coulotte which was part of the Battle of Arras  on Monday, April 23rd, 1917, aged 23 (this same attack took another Lifton man, Arthur Langman). His body was found at map reference M 36 d.  He was interred in the La Chaudiere Military Cemetery, Vimy, France, Plot 3, Row E, Grave 9. He is also commemorated on the Lifton War Memorial. At the time of his death his mother was living at Stowford Hill, Lifton. 
From www.militaryarchive.co.uk
Directly these began to advance the question of the German intentions was clearly answered. The enemy were standing on a line running S.E. from the electric power station near the Souchez river towards La Coulotte, a village S.W. of Lens. This line coincided with a railway embankment and proved strongly held. The actual operation before the Fifth Division on April 23rd was an attack between the Vimy-Lens railway and the Souchez River, the Forty-Sixth Division co-operating Korth of the river. The 95th Brigade attacked on the left, having the D.C.L.I. next the river and the Devons on the right, with the Bedfords of the 15th Brigade beyond them again. The German position was extremely strong. The ground in front of it was flat and devoid of cover for over 2,000 yards. The wire entanglements were of
unusual thickness and strength, the railway embankment gave good protection to its defenders and provided splendid positions for flanking fire from machine-guns, while the many excellent artillery positions in rear had not yet been subjected to the attentions of the British artillery, of which only a few batteries had as yet got forward. The report which called La Coulotte "a veritable fortress" did not exaggerate. Still, despite these formidable obstacles and the fatigue and hardships the battalion had endured of late, the men went forward with the utmost dash. From the first the Devons fared none too well. The hostile barrage caught them in their assembly positions and inflicted many casualties before they moved. However, they pushed on undeterred over the 600 yards of No Man's Land, to find on reaching the wire that the bombardment had produced little effect on it. Here and there gaps had been made, through which some officers and men managed to penetrate, but it was mostly uncut; the parties who did get through lost touch with each other, and the attack was thus split up. Still, at 7.35 a.m. a message sent off at 6.21
got back to the brigade that the battalion had reached its first objective and taken prisoners; but the enemy were counter-attacking in force and more bombs were wanted. A little later another message reported the situation as critical, losses had been heavy, stubborn resistance was being encountered, and more artillery support was needed. Apparently the barrage had lifted on to the German support trenches before the attack had really reached the front line, so though the Germans had at first seemed ready to surrender they had regained confidence on seeing the attackers in trouble over the wire, picked up their weapons again and continued fighting, while their machine-guns, some on the flanks, some in houses in rear which had escaped the bombardment, were most effective.
But the Devons made a fine effort. As one report wrote: "For a short time the parties who had succeeded in entering the German trenches looked as if they were going to accomplish the impossible." Bombing parties were successful in clearing lengths of the German trenches and destroyed six machine–guns. Others who could not get through the wire threw bombs or used their rifles. But before long the advance of the bombing parties was arrested by concrete emplacements, and bombs were becoming scarce. Moreover, large reinforcements were reaching the Germans, though British machine-guns from a quarry in rear inflicted many casualties on them. Various messages asking for reinforcements, for more bombs and ammunition, and for more artillery support, came back from time to time. About it was reported that only two officers were left unhurt, that the party in the German trenches was enfiladed on both flanks, and only holding on with difficulty.
Eventually, after a stubborn fight, the few survivors were thrust out. The Bedfords had suffered the same April 23rd fate, and only the D.C.L.I.'s success in retaining their lodgment mitigated the failure. By 3 p.m. most of the survivors of the Devons were digging in some way in front of their starting point, a few were still lying
out close to t h e wire but managed to get back under cover of darkness. Before daylight the East Surreys relieved the remnants of the battalion, which went back to some huts at Bouvigny. La Coulotte had, indeed, cost it dear. Over 70 were killed and missing, including Samuel.
Hubert Jackson
Hubert was born in 1886 in Lifton to Isaac and Ellen Jackson. He joined the Merchant Navy as a Merchant Marine Apprentice and served aboard the 'SS Treveal'  (owned by E. Hain & Son, St. Ives,). Treveal was a British Armed Merchant steamer of 4,160 grt. On February 4th, 1918 when on route from Algiers to Barrow with a cargo of iron ore, she was torpedoed by German submarine U-53 (The Hans Rose) and sunk when off the Skerries, Anglesey. 33 of the crew died, including the Captain and Hubert. He is  commemorated on the Mercantile Marine Memorial, Tower Hill, Pier 8, Course 9, Column B, and also on the Lifton War Memorial. 
John Jordan
John was born in 1886 in Lifton to George and Florence Jordan. He was the local Baker for Lifton. It is thought that he enlisted with the Machine Gun Corps as a Private (Regimental No. 46072). He died on May 5th, 1917.  He is commemorated on the Lifton War Memorial. 
Richard Nelson Bendyshe (with thanks to www.hambo.org/kingscanterbury)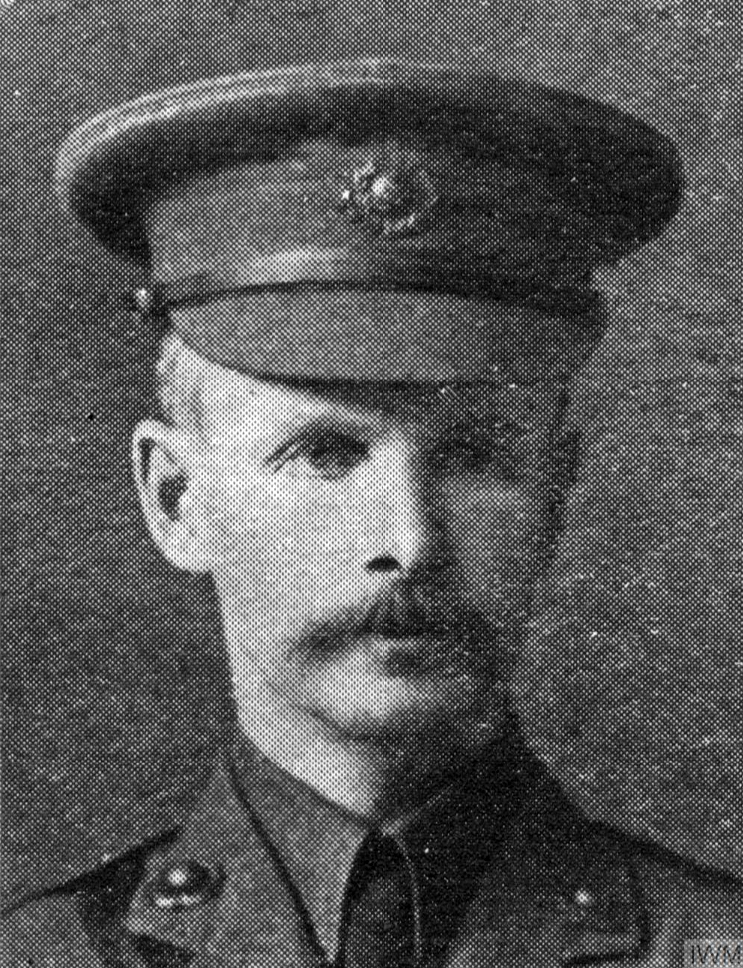 Richard was born on 18th January, 1866 in Woodstock, Ontario to Nelson, gentleman, and Charlotte (nee Matcham) Bendyshe, later of Easton House, Bigbury in Devon. Richard was the grandnephew of Lord Horatio Nelson. He was educated at the King's School Canterbury from September 1879 to July 1882, after which he went to the Royal Military College Sandhurst. On leaving, he passed 5th in the examination for the Royal Marines and was commissioned as a Lieutenant on September 1st, 1885. 
In 1893 he served at HMS Hibernia in Malta. He was promoted to Captain on April 1st, 1895, to Major on February 1st, 1903 and to Brevet Lieutenant Colonel on the 1st of February 1910. He was Assistant Instructor of Musketry for the Royal Marines of the Chatham Division in 1895. He was Adjutant to the Plymouth Division from March 30th, 1896 to March 31st, 1901, Staff Officer of the Chatham Division from 1902 to 1906 and from 1908 to 1910 he was Drafting Officer, Chatham Division. He was serving with the 12th Battalion Royal Marine Light Infantry when he retired from the service to the Reserve of Officers on July 1st, 1910 with the rank of Lieutenant Colonel.
He was married at Bekesbourne, Canterbury on August 15th, 1893 to Eleanor Margaret (nee Wardell) and they lived at his family home, Barrington Hall in Cambridgeshire. They had two children, John Nelson (later a Lieutenant in the Worcestershire Regiment) born on the 29th of July 1894 and Margaret Charlotte who was born on the 1st of November 1900. In September 1914 he succeeded his uncle as owner of the Barrington Hall Estate which had been the family seat since the reign of Edward III.
On the outbreak of the Great War he took command, and acted as censor, of a wireless station at Lochboisdale on South Uist but applied to join the Marine Brigade and was posted to the Deal Battalion. He saw action at Dunkirk and Antwerp.
In November 1914 he was appointed as second in command of the Battalion and sailed with them on March 1st, 1915 from Avonmouth onboard the SS Alnwick Castle. Their original destination was East Africa but they were diverted to the Dardanelles where they joined the 1st Royal Naval Brigade at Lemnos. On the 24th of March they sailed to Port Said and while they were there, he was given command of the battalion on April 10th, 1915. They went to Mudros from April 11th /12th of and to Skyros from the April 24th to the 27th to practice landing operations. They landed at Gallipoli on  April 29th, 1915 where they relieved the 6th Battalion Australian Infantry at Gebe Tepe.
He and his 2nd in command were going along the line checking on the men after a skirmish. Richard Bendyshe was still looking relatively smart in spite of his participation in the fight, but his 2nd in command had been in the thick of the battle and his clothes and appearance were in a terrible state. An injured marine caught sight of him, failed to recognise him and took him to be a spy. He picked up his rifle and fired but the bullet missed "the spy" and hit Richard Bendyshe, killing him instantly.

He was interred at Lone Pine Cemetery ANZAC Plot 3, Row D, Grave 6, and is commemorated on the All Saints Church War Memorial, Barrington, Cambridgeshire the Memorial in St Peter's Church, Bekesbourne, and the Lifton War Memorial.
James Henry Bradshaw
James was born in 1889 in (Ivy Cottage) Lifton to James and Emily Bradshaw. He enlisted with the Coldstream Guards as a Private (Regimental No. 13747) serving in the 4th Battalion in the 3rd Guards Brigade later transferring across to the Guards Division in February 1918. After fighting in the First Battle of Passchendaele and the Battle of Cambrai in 1917, the 4th Battalion then went on to see action in 1918 during the battles of  St Quentin, Bapaume, First Battle of Arras, and Battle of Albert. It was during the Second Battle of Bapaume (part of the Second Battles of the Somme) on August 23rd, 1918, that James was killed in action. He was aged 30. He was interred in the Bucquoy Road Cemetery, Ficheux,  Pas de Calais, France. Plot 4, Row J, Grave 17. He is also commemorated on the Lifton War Memorial.
The Second Battle of Bapaume was a battle of the First World War that took place at Bapaume in France, from 21 August 1918 to 3 September 1918. It was a continuation of the Battle of Albert and is also referred to as the second phase of that battle. The British and Dominion attack was part of what was later known as the Allies' Hundred Days Offensive.
Arthur John Chubb
Arthur was born in 1897 at Whitchurch, Tavistock. He was the grandson of Joseph Chubb. He enlisted as a Private with the 1st Battalion of the Devonshire Regiment (Regimental No. 15652). Arthur was killed in action during the Attacks On High Wood, a part of the Battle of the Somme, on July 24th, 1916 aged 19. His body was never identified but his name is commemorated on the Thiepval Memorial, Pier and Face 1 C. He is also commemorated on the Lifton War Memorial
Albert John Dyer
Albert was born in 1882 in Penzance to John Dyer and his wife. The family moved to Lifton Down, Lifton. He was the husband of Annie Dyer of London. He enlisted with the 7th Battalion of the Duke of Cornwall's Light Infantry (Regimental No.11390). During the war he was awarded the Distinguished Conduct Medal and rose in the ranks to Sergeant. He was killed in action during the German Spring Offensive on April 2nd, 1918 aged 36 (during the same rearguard action of Egloskerry fallen, Maurice Gilbert). He was re-interred after exhumation from the Thennes Community Cemetery, to the Hourges Orchard Cemetery, Domart-Sur-La-Luce,  Somme, France, B. 46. He shares his grave with four other soldiers. On the burial return it states; The remains of these four (4) bodies were so intermingled as to render separate exhumation impossible. They were reburied together in two (2) coffins, four (4) grave spaces being allowed. He is also commemorated on the Lifton War Memorial. At the time of his death his wife was living at 29, Gracechurch St., London. 
On March 26th, the 7th Battalion of the Duke of Cornwall's Light Infantry fought a rearguard action at Paravillers-le-Quesnoy for several hours, before the nine survivors withdrew. Reaching Le Quesnel the Division had passed through 30th Division and 61st Division, and the line being stabilised was ordered east again to take up reserve positions in Arvillers and Foiles. Holding these throughout the day before being relieved by 133rd French Division during the night of March 27th-28th.
William Arthur Herbert Galloway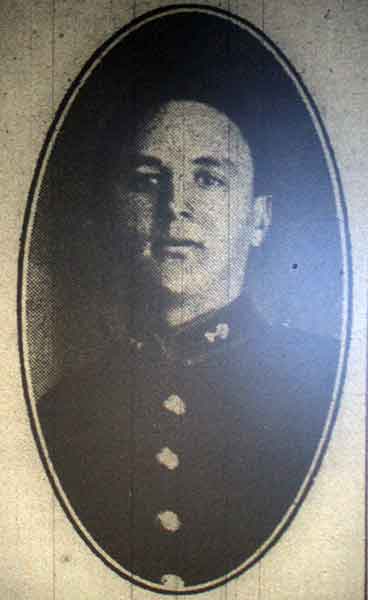 William was born 1892 at Woodbine, Lifton to George and Alice Galloway. He enlisted initially with the R.G.A. in 1909 but was later transferred to the Royal Horse and Royal Field Artillery (Regimental No. 65050) serving in the 63rd Battery of the 10th Brigade. He went to India in January 1913 with the Brigade. The Brigade were then sent to Mesopotamia to fight the Turks. He died of wounds sustained during the fighting with the Turks at Kut, Mesopotamia on December 15th, 1915 aged 23 . He was interred in the Kut War Cemetery, Iraq, Plot 1, Row M, Grave 20. He is also commemorated on the Lifton War Memorial.
The Siege of Kut Al Amara ( December 7th 1915 – April 29th 1916), also known as the First Battle of Kut, was the besieging of an 8,000 strong British-Indian garrison in the town of Kut, 160 kilometres (100 mi) south of Baghdad, by the Ottoman Army. In 1915 its population was around 6,500. Following the surrender of the garrison on April 29th, 1916, the survivors of the siege were marched to imprisonment at Aleppo, during which many died. Historian Christopher Catherwood has called the siege "the worst defeat of the Allies in World War 1"
Frederick James Knight
Frederick was born in 1888 in Old Tinhay, Lifton to John and Grace Knight. He enlisted with the Private 2nd Battalion of the Duke of Cornwall's Light Infantry as a Private (Regimental No. 8835).  He was killed in action during a German attack at St Eloi on March 14th, 1915 aged 27. His body was never identified but his name is commemorated on the Menin Gate Memorial, Ypres, Bay 20, Stone J. He is also commemorated on the Lifton War Memorial.
The 2nd Duke of Cornwall's Light Infantry and 2nd Royal Irish Fusiliers of 82nd Infantry Brigade were in the front line around St Eloi in Ypres Salient of Flanders, when at 17.00pm on March 14th, a heavy German artillery bombardment, was followed by the detonation of two large mines under The Mound, south-east of the village, and then a mass infantry attack against the whole front. 2nd Duke of Cornwall's Light Infantry holding The Mound and the village were quickly overwhelmed, as were 2nd Royal Irish Fusiliers in trenches around it.
Arthur Langman
Arthur was born 1897 in Milton Abbot to John and Elizabeth Langman. On leaving school, Arthur worked as a baker with Mr. S. Cole. He enlisted in 1914 with the 1st Battalion of the Devonshire Regiment (Regimental No.15650). As the war progressed he achieved promotion to Lance Corporal. During his service, the 1st Battalion took part in all the major battles of the war including the Battles The Aisne, La Bassée, Messines, Armentieres and Ypres in 1914, the Battles of Gravenstafel Ridge and Battle Of St. Julien in 1915. On  July 31st, 1915 the Battalion moved to the Somme. When the offensive began on July 1st, 1916 the Devons were at Arras but returned to the Somme, to consolidate the line around Longueval. Shellfire and German counter-attacks cost them 265 casualties. In September they made two very successful advances near Guillemont at a cost of 376 casualties. In the Battle of Arras, in April and May 1917, their losses in four attacks nearly wiped out the Battalion. It was during one of these attacks that Arthur was killed, the Attack on La Coulotte (see Samuel Higgins above) on Monday, April 23rd, 1917, aged 19. This same attack also took the life of another Lifton man serving with the 1st Battalion, Samuel Higgins. Arthur's body was never identified but his name is commemorated on the Arras Memorial, Pas de Calais, France ,Bay 4, Course D, Stone 3. He is also commemorated on the Lifton War Memorial. At the time of his death, his father, now a widow, was living in Fore Street, Lifton. 
Edwin Martin MM
Edwin was born 1889 at Werrington (then in Devon) to Edwin and Elizabeth Martin. He enlisted on the March 4th, 1916, as a Private with the 1st Battalion of the Royal Marines Light Infantry (Service No. PLY/1426). He embarked with the Royal Marine Brigade on August 2nd, 1916, and was drafted to the BEF on November 22nd, 1916. Here he joined the 2nd Royal Marine Battalion on December 14th, 1916, before finally transferring to the 1st Royal Marine Battalion, 63rd Division, on April 28th, 1918. During his service Edwin was awarded the Military Medal. He died of his wounds sustained in battle on June 3rd, 1918 at the 29th Casualty Clearing Station. He was interred in the Bagneux British Cemetery, Gezaincourt, Plot 2, Row G, Grave 31. He is also commemorated on the Lifton War Memorial.
In WW1 there were Royal Marine Light Infantry(RMLI) & Royal Marine Artillery (RMA). They were organised into three Grand Divisions Based at Chatham, Portsmouth and Plymouth. These divisions did not have an operational role as such but acted in the same way as an Army Regiments depot, they supplied drafts and reinforcements to man the RN ships and the RM Battalions in the 63rd (Royal Naval) Division.
William Gliddon Martin
William was born in 1892 at Kelly, Devon, to Thomas and Elizabeth Martin. He enlisted as a Gunner with the the Royal Horse and Royal Field Artillery (Regimental No. 86410) serving with the 15th Reserve Brigade. He died at home of meningitis 3 June 1915 aged 23. He was interred in the Portsdown (Christ Vhurch) Military Cemetery, Hampshire, Row C, Grave 36. He is also commemorated on the Lifton War Memorial. At the time of his death, his parents were living in Sydenham Damarel. 
William Stanbury
William was born in 1891 to Richard and Maria Stanbury at Lifton. His father was a General Labourer. He married Eva Stanbury of Milton Abbot and worked as a Gardener at Lifton Park. He was secretary to the Lifton reading room and a great supporter of Lifton football club.
William enlisted with the Royal Field Artillery as a Gunner (Regimental No. 931766) serving with the D battery 282nd Army Field Brigade. He was killed instantaneously during the Third Battle of Ypres, on October 24th, 1917 aged 26. He was interred in the Gwalia Cemetery, West-Vlaanderen, Belgium, Plot 2, Row E, Grave 3. He is also commemorated on the Lifton War Memorial.
3rd London, 282 Brigade RFA (CCLXXXII) arrived in France on October 5th, 1915 as part of the 56th (1st London) Div. This was a day later than the other divisional Brigades the 280, 281, and 283rd. In 1918 the strength of the Brigade (A, B, C, & D) was 34 Officers, 6 Warrant Officers, 34 Serjeants, 3 Trumpeters and 913 Rank and File. D Battery appears to have been a Howitzer Battery that transferred across from 283 Brigade.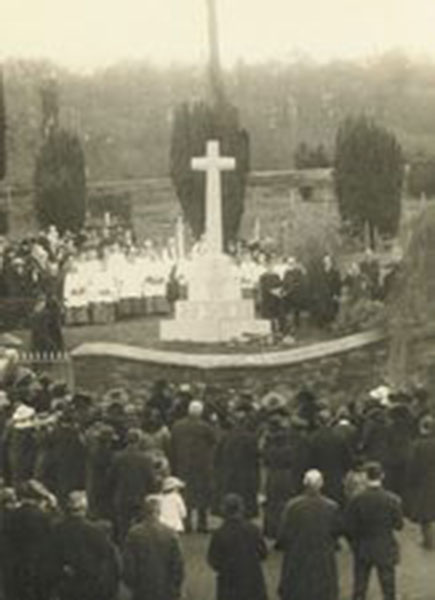 ---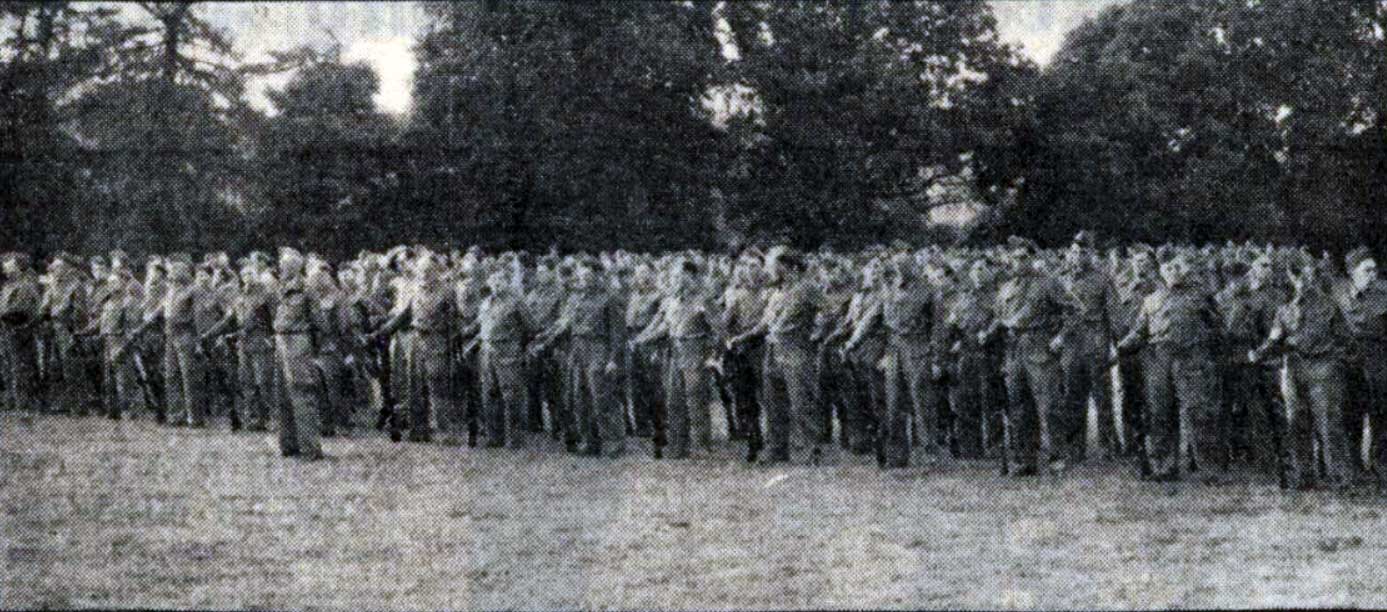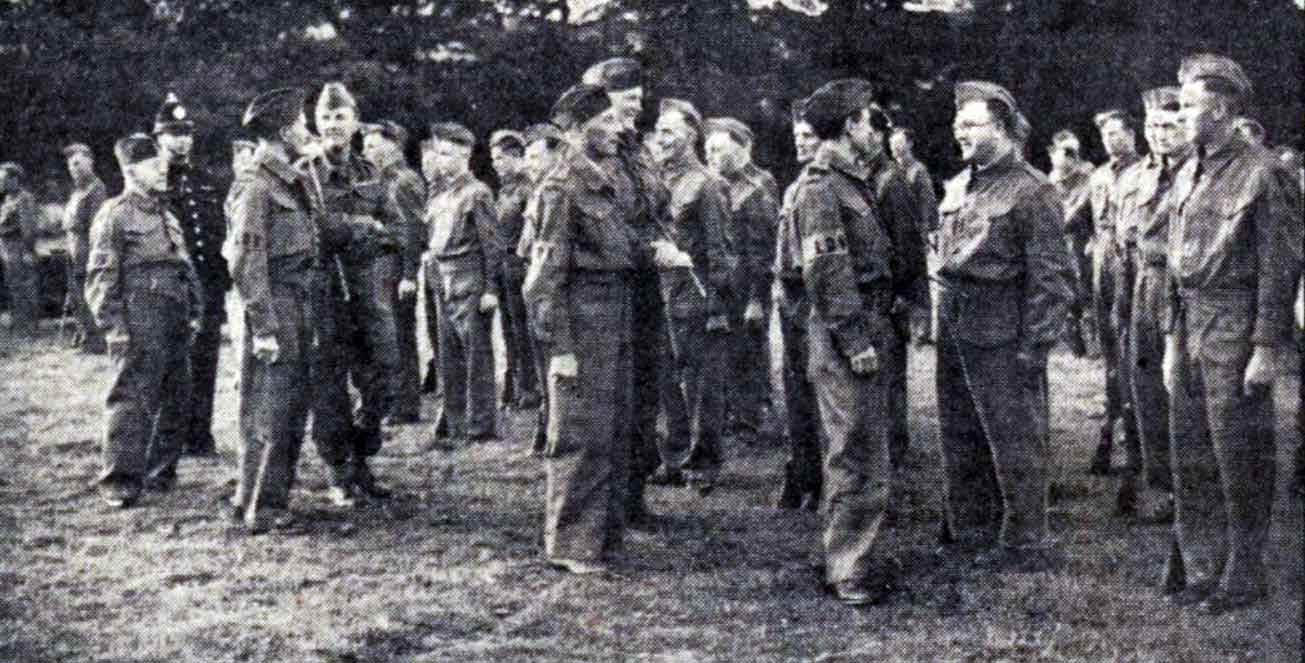 Lifton's Fallen from World War Two.
William Henry Baker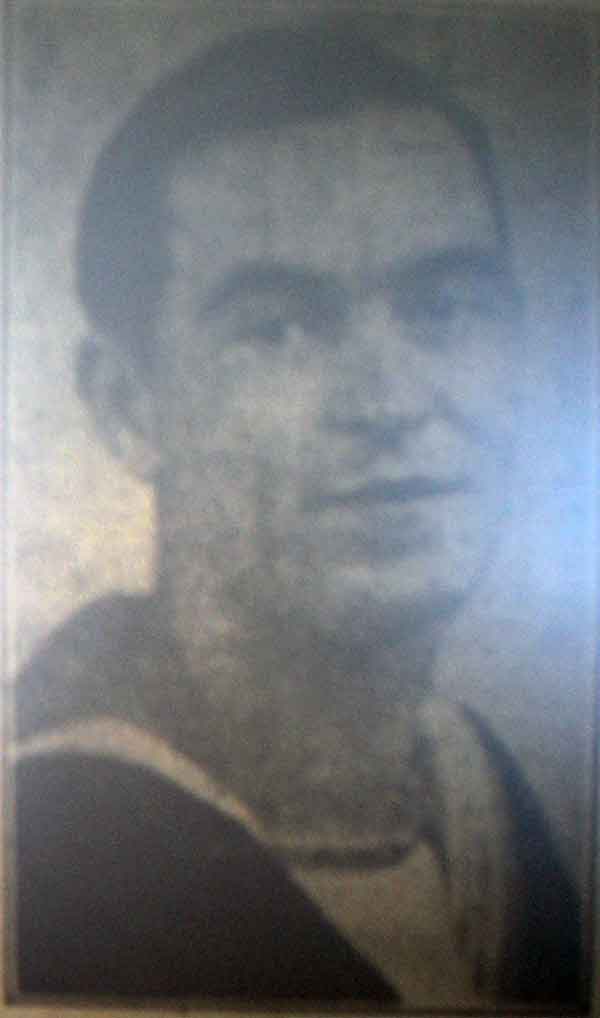 William was the son of Henry James and Agnes Elfrida Baker of No. 15, The Crescent, Lifton. His father was a builders labourer. He joined the Royal Navy as an Able Seaman (Service No. D/SSX 28383). He was aboard 'HMS Repulse' when she was sunk by Japanese aircraft on the 10th of December 1941 when they attempted to intercept landings in British Malaya. William survived this and was landed at Singapore.
He was then put aboard 'HMS Li Wo' which was an auxiliary patrol vessel of the British Royal Navy, which was sunk on 14 February 1942 by Japanese warships as she single-handedly attacked an enemy convoy during the Malayan Campaign, becoming the most decorated small ship in the Royal Navy. His body was never recovered but his name is commemorated on the Plymouth Naval Memorial.
Randolph Henry Bevan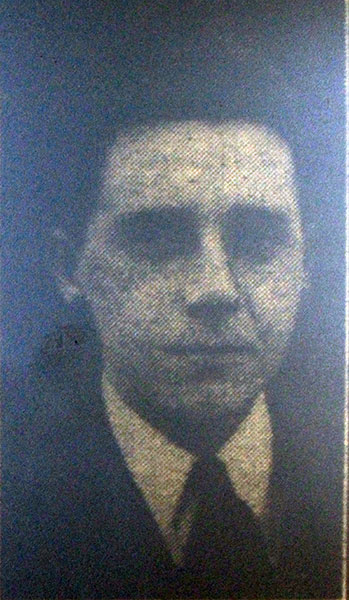 Randolph was born in 1908 to Henry and Mary Beatrice Bevan at Fore street, Lifton. His father was an Estate Carpenter and Randolph by 1939 was a Radio Electrical & Photographic Dealer. His father died just two months before Randolph enlisted in with the the Royal Electrical and Mechanical Engineers (Regimental No.10553339) as a Craftsman in May 1941.He saw service in Ceylon and India and was a regular letter writer, his sister Mrs. W. Fredrick only received a letter from him on the 17th of March just two days before he was killed whilst serving in Burma on the 19th of March 1944. He was interred in the Imphal War Cemetery, India, grave ref: 7. A. 25.
Ronald Davey

Ron was born in 1917 to Charles and Ethel Davey of Fore street, Lifton. His father was a Labourer. He joined the Royal Navy as a Shipwright 4th Class (Service No. D/MX 59472) and was serving aboard 'HMS Hermes' on the 8th of April, 1941, when warning of an approaching Japanese fleet was received and 'Hermes' sailed that day for the Maldives with no aircraft onboard. She was spotted on the 9th of April near Batticaloa by a Japanese scout plane and attacked by several dozen dive bombers shortly afterwards. With no aircraft cover the carrier and her escorting destroyer were quickly sunk by the Japanese aircraft. Most of the survivors were rescued by a nearby hospital ship although 307 men from Hermes were lost in the sinking including Ron. His body was never recovered but his name is commemorated on the Plymouth Naval Memorial and on the Lifton War Memorial.
Leonard Edgar Littlejohns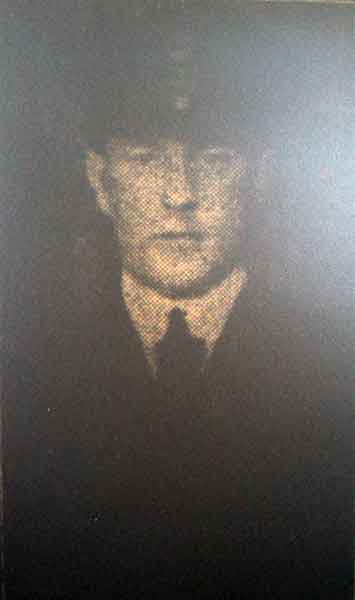 Len was born in 1920 to Mr. And Mrs. J. (Nee Northam) Littlejohns at Plympton. On leaving school Len went to work for Ambrosia creamery, Lifton before joining up with the Royal Navy as a Supply Assistant. He was aboard 'HMS Prince of Wales' when she was attacked and sunk by Japanese aeroplanes on the 10th of December 1941 near Singapore. Len was one of the lucky survivors that was rescued and landed at Singapore. However, he was placed aboard the Depot ship 'HMS Anking' which was evacuating to Australia when it was attacked and sunk by Japanese Cruisers just off Java on the 4th of March 1942. Len wasn't a second time lucky and he drowned. His body was never recovered but his name is commemorated on the Plymouth Naval Memorial. At the time of his death, his parents were living at No. 5, Lower Cleaverfield, Launceston. He is also commemorated on the Lifton War Memorial.
William E. Pring
There is very little information on William other than he was born in 1918 and that his mother's maiden name was Edwards. It is probable that this is the William that served with the R.A.F. (Service No. 646044) as a sergeant with 38 Squadron in Egypt. He was killed on July 6th, 1942. His body was never recovered but William's name is commemorated on the Alamein Memorial. He is also commemorated on the Lifton War Memorial.
Percy Richards.
Percy was born in 1911 at South Headdon, Hollacombe, Holsworthy to Mr and Mrs. T. V. Richards (mothers maiden name was Werren). On leaving school he initially worked on his fathers farm as a farm assistant but on the 28th of November 1927 he enlisted at Holsworthy with the Royal Tank Regiment RAC (Regimental No. 7879621). On his application he had stated that he was older than he actually was putting his birth year as 1909. He was serving in Libya when killed in action when an enemy plane attacked his position on the 15th of January 1943. He left a widow and daughter Gloria who were residing at Fore street, Lifton. His mother was residing at Gunnislake at the time of his death. He is also commemorated on the Lifton War Memorial.
---
Hits: 4999