.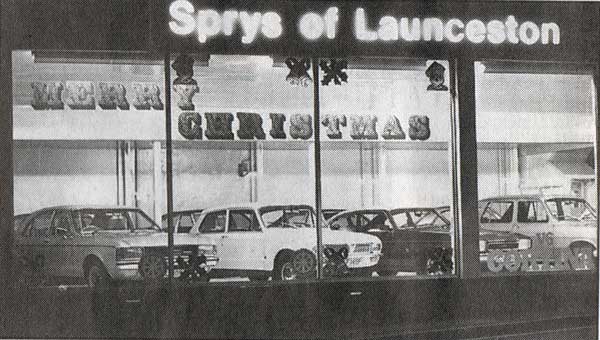 Percival Spry was born in March, 1898 one of six children, to Daniel and Ann (nee Neale) Spry at Portgate, Stowford. His father was a farmer and Butcher and by 1911 had set up shop in Market Street, Launceston. It was in 1914 that a young Percy opened 'Spry's International Garage' in Old Hill (St. Thomas Hill). His budding business was put on hold when, in 1916, he enlisted in the army. His brother George was also called up and died when on board the "Transylvania" in the Mediterranean near Savona, Italy on the 4th of May 1917. During his war service, Percy was put in charge of G.H.Q. Motor transport and in this role he had the priviledge of chauffeuring the then Prince of Wales on a visit to Germany. With himself surviving the war, Percy returned to Launceston to re-start his fledgling motor business in 1919, this time in Market Street (below left). This building later had a car fire in its workshop in 1984 (below right).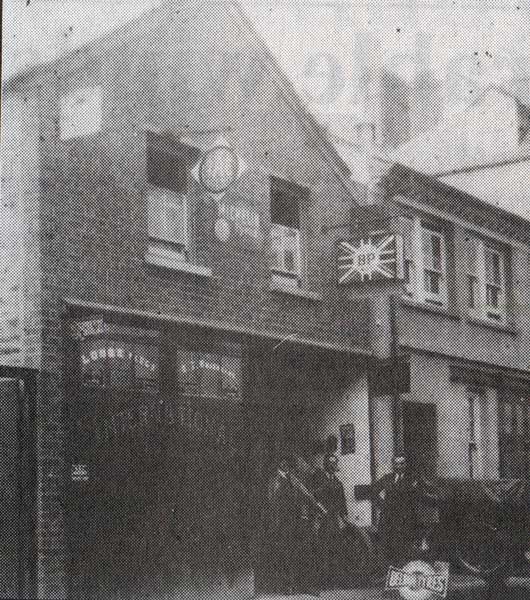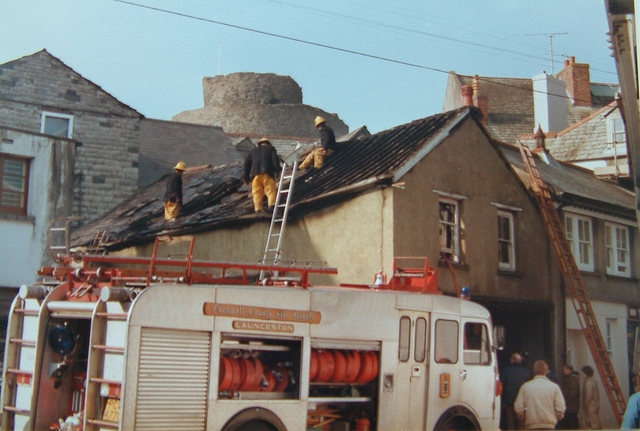 Percy married Kathleen Kneebone-Evans in 1925 and the following year he transferred his business to a showroom and pumps at a property later to be called Claremont in Exeter Street whilst at the same time becoming a Ford agent. Later in 1926, the building next door to 'The Launceston Arms' was built.
In 1932 Percy took over the business of ironmongers motor cycle agents 'Sluggett's' on the opposite side of the Street thus opening up the ability to later operate the garage services on one side and the showroom and sales on the other.
Percy and Kathleen had to wait until 1934 for their first and only child, Douglas Eric Percival, who was born on December 6th. The business continued to grow with the agency's for Triumph, Morris, and Rover being added.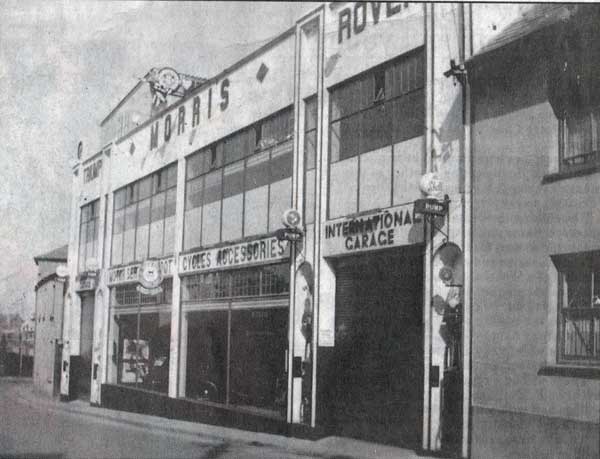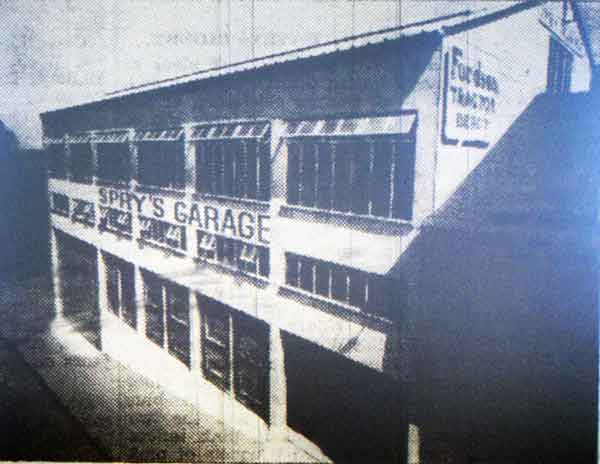 In 1953 several cottages and yards were purchased and demolished to make way for a purpose built workshop (above right) for the Fordson Tractor dealership which was opened in 1957.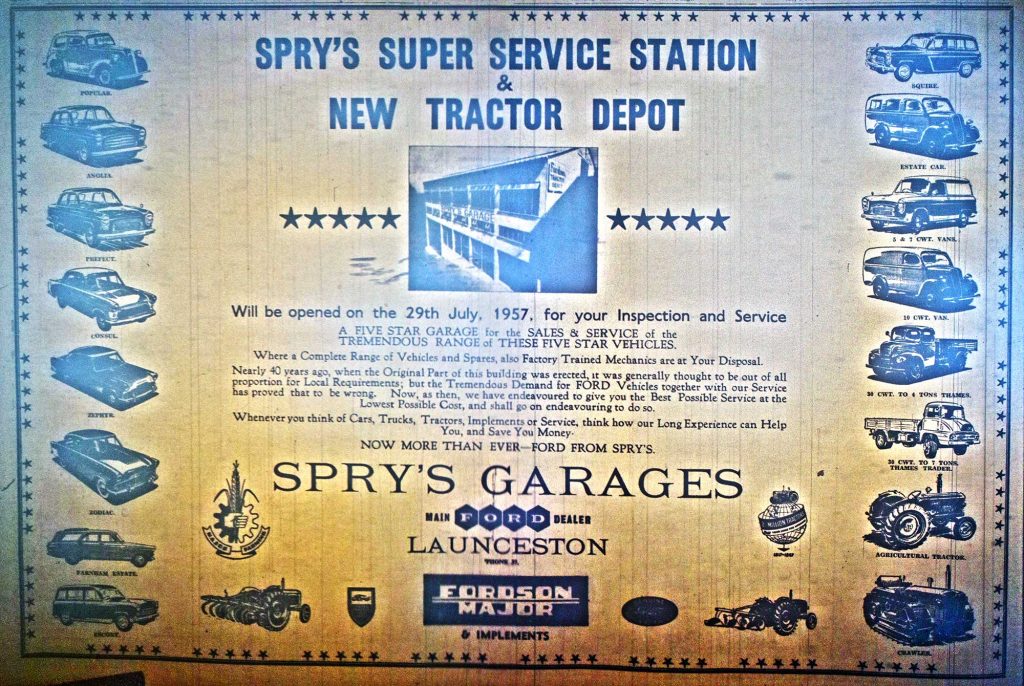 By this time Douglas had joined the business (1956), which had now become solely Ford agents. In 1961 it was felt necessary to expand the sales and display facilities, and the 'Sluggett's' building was transferred to this use. Late, 'Tregoth,' which later became the accounts office, was purchased, together with an area used for new vehicle storage. Percy died on January 21st, 1960 at 6, Exeter Street, Launceston and Doug, now married to Valerie Howard, took over the full running of the business.
With the need for a comprehensive paint and body repair facility, a controlling stake was taken in the old established firm of coach builders, W. J. Gable, a company that could trace its origins back to R. Worth and Sons who held  premises in what was Horse Lane (Dockacre Road). Having taken this stake, this operation was completely re-equipped. In 1965, Ford distribution had been awarded for Holsworthy and district, and in 1970 the Tavistock, Horrabridge and Callington areas were also added. The 1960's and 70's saw Ford increase their share of the British market, becoming market leaders, and it was businesses like Spry's that helped in this success.
In 1972, further modernisation of the workshop and car parking facilities were completed and the following year the Ford Rent-a-Car business called Spry-Hire was formed. The company continued to invest in  modernisation of its general facilities right up to its golden jubilee in 1976. The jubilee was celebrated by the company with special deals during the week of  9th -17th July cumulating in a celebratory meal at the Eagle House where guests were entertained to a buffet whilst being able to inspect the Ford range including some classics such a 1914 Model 'T'. Also on display were a series of old photos detailing the companies various stages of development. Douglas Spry was presented with a certificate recording the companies 50 years representation and an inscribed clock by the sale director of the Ford Motor Company, Mr. S. E. G. Toy.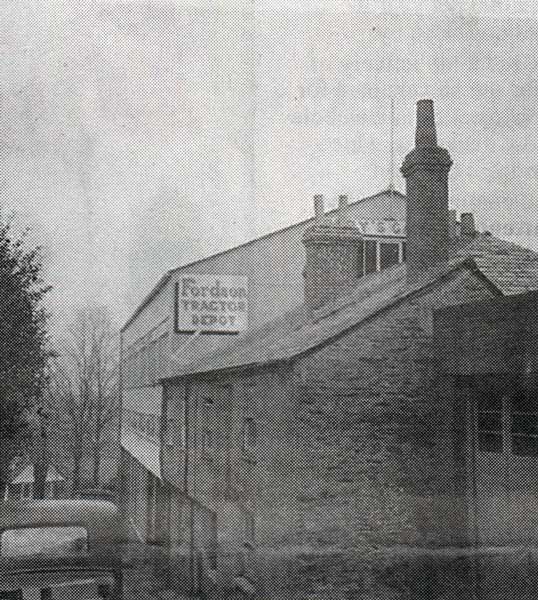 Ford consolidated its position as the UK's leading car company, dominating the annual sales figures with the well known range which included the Fiesta, Escort, Cortina, and Granada and Spry's benefited from the strong sales. However, the early hours of February 14th, 1992 were to prove to be quite momentous in the firm's history.
An electrical fault within the showroom set the whole building alight, causing a devastating fire that destroyed it and everything within, including Douglas's collection of vintage cars. This collection contained such classics as a Ford Capri, Escort Mexico, a Dellow, and a Ford Zodiac amongst the many. The fire was so severe that caused extensive damage to the garage and service building opposite. Launceston's Fire Brigade did manage to prevent the fire from spreading to neighbouring buildings but such was the destruction, the company  was faced with one of it's biggest challenges in its history.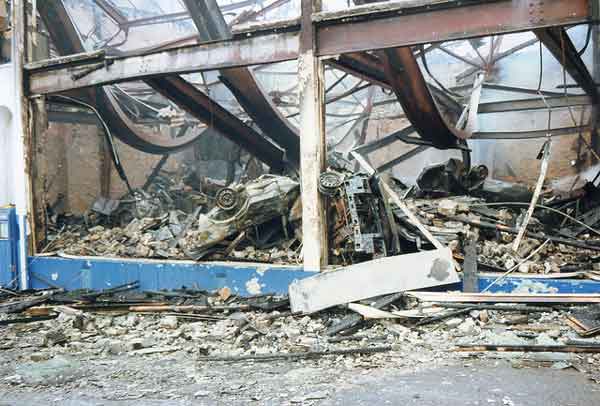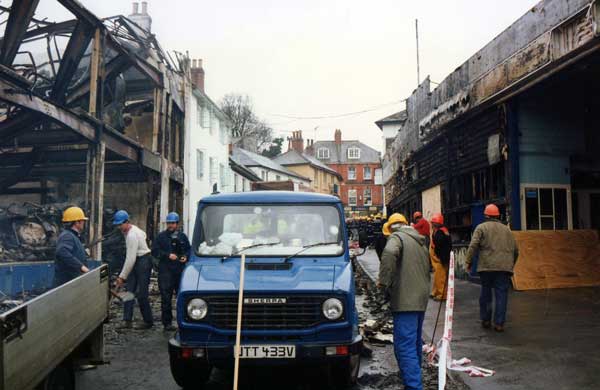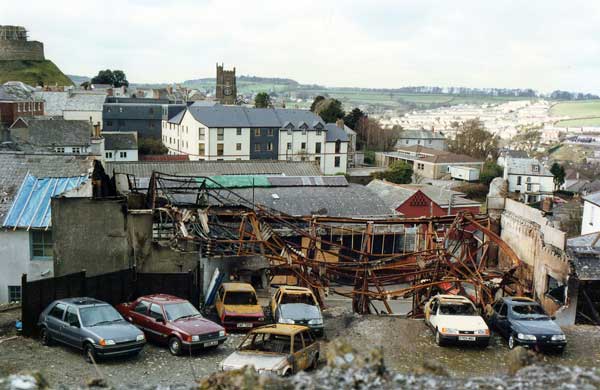 Conveniently, the old J. B. Smith's (the old Vauxhall dealership) building on Pennygillam Industrial Estate was vacant and made for a purpose built transfer of the business, and so later that year with the site purchased, Spry's moved the whole of their business to their present site at Pennygillam. Douglas and his wife, Valerie, had a son, Phil, who joined the business, becoming a partner in 1997. Douglas passed away on December 11th, 2009, with Phil taking control.
In 2015, after nearly 90 years partnership with Ford, it was decided to relinquish the franchise and concentrate on being an independent supplier and repairer.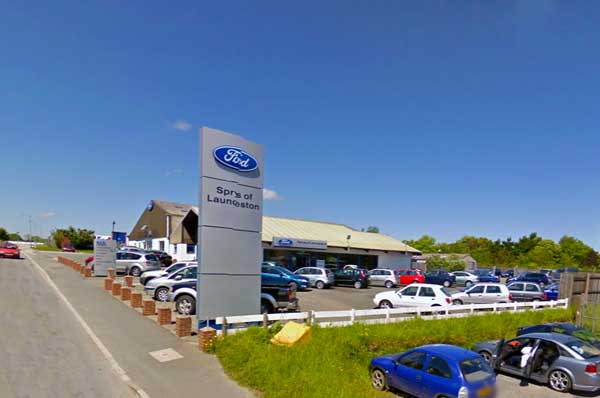 ---
Spry's Garage Gallery.
With special thanks to Mr. P. Spry and Gary Chapman for the photographs.
Hits: 2075