.
No. 1, Church Street.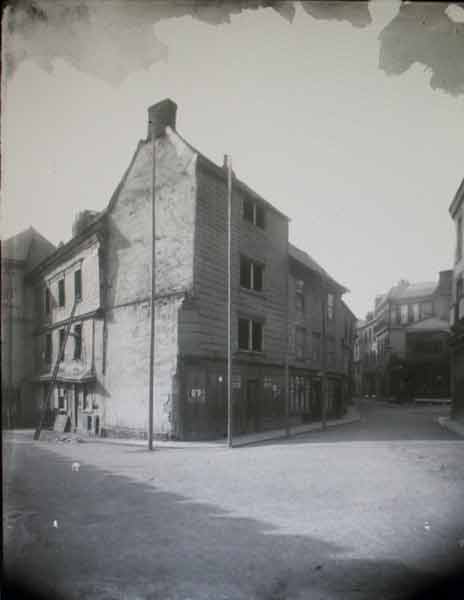 In 1898, Mr William Cook, grocer, then aged 60 years, or his son William junior, aged 33 years (both born in Devon), called upon Mr Charles Congdon, architect, Newport-by-Launceston, to design a new shop on the corner of Church Stile and Church Street. The edifice was erected by Mr James Broad, builder & contractor, Launceston, which was opened for business in 1899.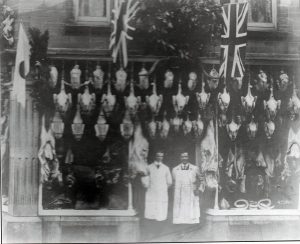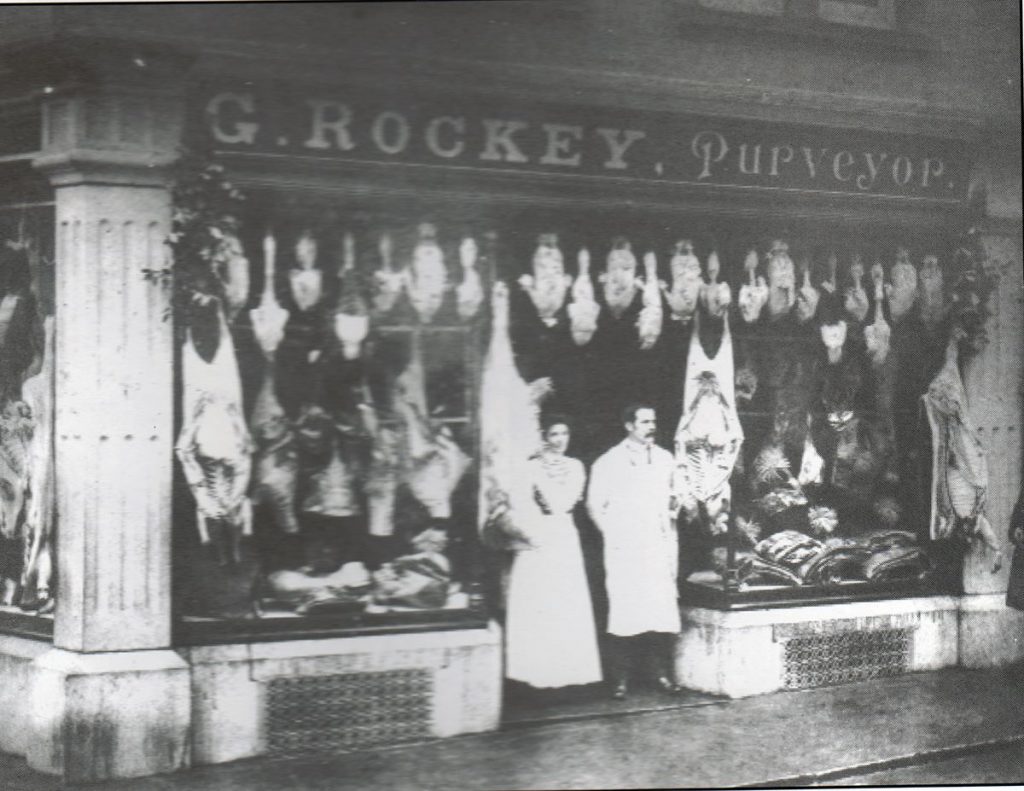 Mr Cook senior, had retired to Dunheved Road by 1910, leaving William junior to carry on the business, also by 1910, this new shop was in the occupation of butcher Mr George Rockey, later named G Rockey & Sons, butchers and poultry merchants. The business was then taken over by Liptons.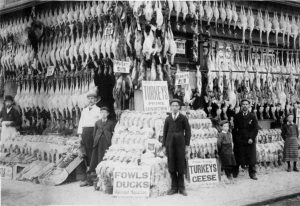 Later, the shop was taken by Mr Goodman, butcher, who altered the position of the doorway, taking it from the centre of the shop and placing it in the left-hand side, also removing the two beautifully patterned iron grids, replacing them with one ventilator grill.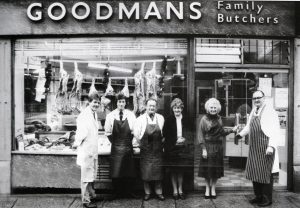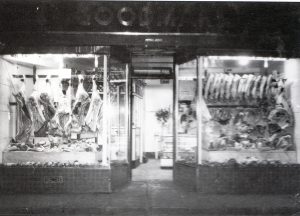 Until recently the gift shop, 'Lokorama' ran out of 1, Church Street, run by Maxine Towl.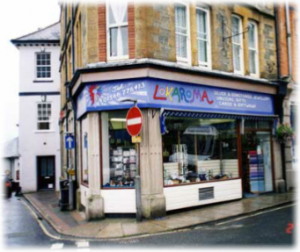 No. 2, Church Street.
Also in 1898, Mr Trethewey, baker and confectioner, engaged Mr O.B. Peter, Architect, Launceston, to draw up a design for a new bakery and confectionery shop, with a large oven in the rear, to be erected on the site of Mr Maunder's, tin-smith house and shop:- "bounded on the one side by the newly-erected premises of Mr William Cook, grocer, and on the other by premises lately in the occupation of Mr Edward Marshall and Mr George Trethewey, baker and confectioner." The erection tender was awarded to Mr William Burt, of Newport, builder and contractor. The whole edifice facing Church Street was faced with red brick, with some black bricks marking the date, and adding to the beauty of the buildings.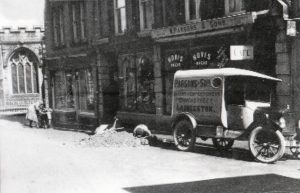 Hits: 539