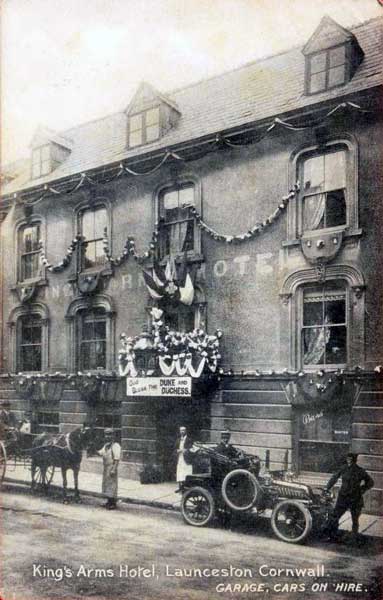 Arthur was born in 1880 William and Mary Budd at Southernhaye, Exeter. His father was a surgeon. Arthur followed into his father profession gaining a M.B. Bach. At Durham University in 1904. He stayed with Mrs. Burnfather at Jesmond, Newcastle-upon-tyne.
He moved to take up the position of G.P. at Launceston's Southgate surgery alongside Dr. W. Thompson and Dr. C. Gibson. With the outbreak of war he volunteered his services as a medic in August of 1815, and served with the R.A.M.C.  acting as a Second Lieutenant, then Captain.  He was slightly wounded whilst serving in Mesopotamia.

After the war he returned to his original role at Launceston and continued as the Medical Officer for the Health Board. Arthur never married and he died in May 1937. The funeral service was held at his home by the Canon W. H. Rigg followed by cremation at Plymouth and internment at Mortonhampstead.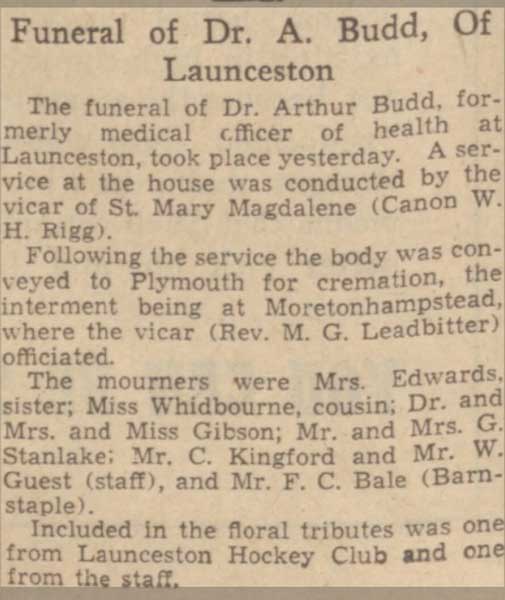 Hits: 42