.
Luke Brokenshaw, son of Samuel and Elizabeth Brokenshaw, christened 19th December, 1779, Mevagissey. Luke married Jane Gummoe on 5th December 1816. A sister, Alice christened 20th December, 1772. Luke's brother Samuel was born Mevagissey 17th March, 1771, married Mary Thomas, daughter Amelia christened 24th May,  1801. Luke Brokenshaw was master of the Revenge at the Battle of Trafalgar. He was wounded at Trafalgar, losing three fingers but continued with his naval career for years afterwards, being in several more fracas with the French forces.
In the Battle of Trafalgar, HMS Revenge had been badly damaged by the severe mauling she received at the hands of no less than five enemy ships, three of which were significantly bigger and more powerful. All three lower masts, her bowsprit, her main topmast and gaff had all been shot through in several places and she had been holed nine times below the waterline. Her stern and the frames supporting it had all been smashed along with a number of beams, knees and riders. Several of her chain-plates had been shot away, some of the gunport lids had been destroyed and three of her main guns had been knocked off their trucks. She suffered casualties of Mr Midshipman Thomas Grier, Mr Midshipman Edward F Brooks, 18 seamen and eight Marines killed, with Captain Moorsom, Lieutenant Berry, Captain Lily, Mr Brokenshaw, 38 seamen and nine Marines wounded. During the battle, a barshot had entered the lower gundeck, killed the entire twelve-man crew of a 32pdr gun, knocked the gun off it's truck and lodged in the ship's timbers. The barshot was eventually removed from the ship during later repairs and was taken by Captain Moorsom and used to make a sundial in the garden of his home at Airy Hill near Whitby.
http://www.kenthistoryforum.co.uk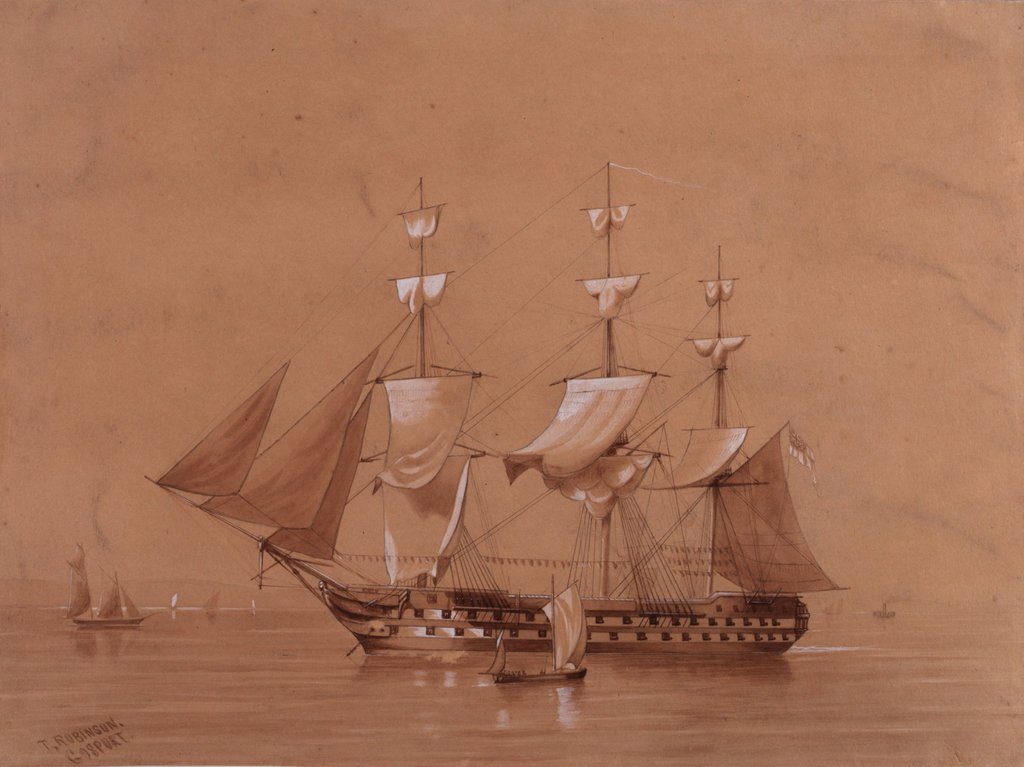 He was pensioned out of the Navy and retired to Stourscombe, Lawhitton, Launceston. Luke died at Lawhitton in 1881 and was buried in the cemetery at the foot of St Thomas Old Hill, Launceston. Luke's brother Samuel was also a Master in the Navy during the French Revolutionary and Napoleonic Wars; he later lived at Newton Ferrers until his death in 1839.
Hits: 664