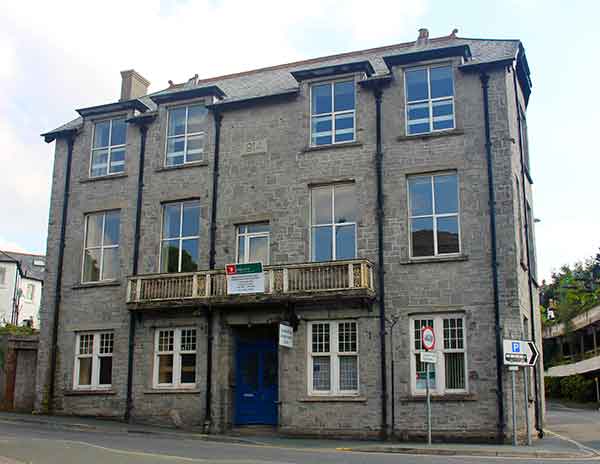 Just across the junction from the town hall is the old Conservative club building built in 1914 to a design by Ernest Wise M.S.A. This was after a fire (below) in February 1913 at the previous building next to the surgery in Southgate Street destroyed the billiard room.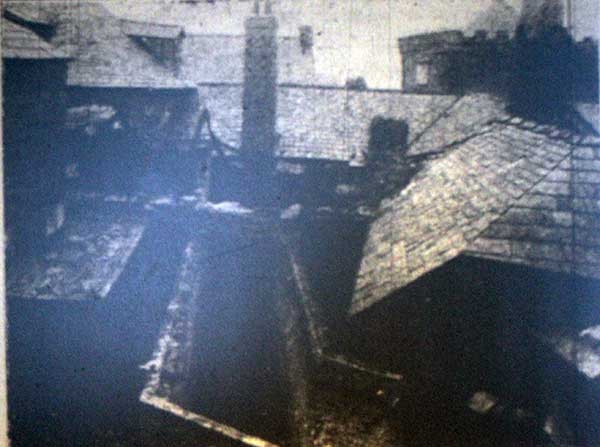 Post & News 17 January 1914: TO BUILDERS, HEATING & ELECTRICAL ENGINEERS.
Tenders are invited for the Erection and Completion of new Constitutional Club Premises in the Western Road, Launceston.  Tenders are also invited for the lighting and heating of the above-mentioned new Club.
The Drawings, Specifications and Conditions may be seen at the office of the undersigned, to whom Sealed and Endorsed Tenders must be sent not later than the 2nd of February next.
The Committee do not bind themselves to accept the lowest or any Tender.
Ernest Wise, M.S.A., architect, Launceston.  January 10th, 1914.
Hits: 141