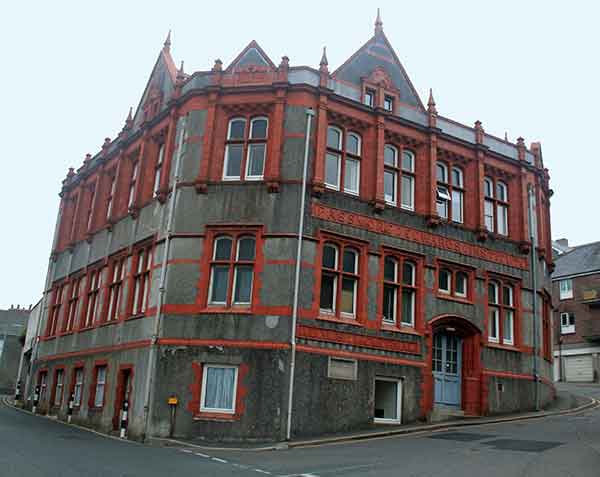 In 1896 the Borough Council was in a quandary over whether to accept Mr Passmore Edward's offer of £2,000 towards the building of a public library in Launceston. Having purchased the site of the Jubilee Inn in 1886, this was one of the sites considered, along with the Sheep Market, Northgate Corner, the houses in Westgate Street, or Love's Corner on Horse Lane. As a result of a poll held in the Guildhall it was finally agreed to accept Mr Edwards' offer; the poll was 328 to accept, and 130 against when taken on Thursday 18th December, 1896. (Northgate Corner was the eventual choice of site).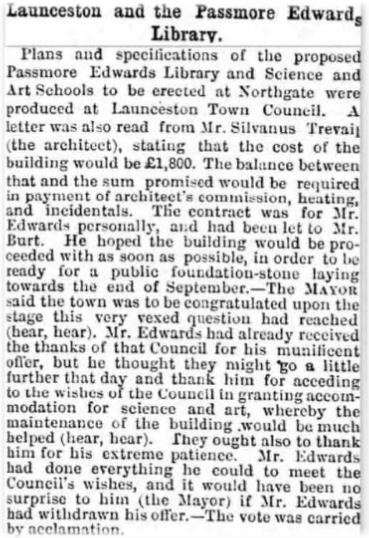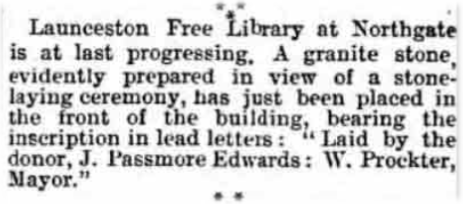 The Passmore Edwards Free Library and Technical Institute was opened on the 28th of April 1900 by Mr. M. B. Moulton QC MP. It was dedicated to the memory of local man Professor John Couch Adams, the astronomer who discovered Neptune. His widow contributed £50 and in a letter to town clerk Claude Peter she stated that he late husband held a great interest in public libraries and wanted to set one up at his birthplace of Laneast but had been dissuaded due to its remoteness.
Constructed of Polyphant stone and red brick the building contained the Library, magazine room and a newsroom. On the upper floor there were rooms for science and art classes. The caretakers residence was provided for in the basement. With the new Library in Bounsalls lane opening the building has been sold off and converted to flats.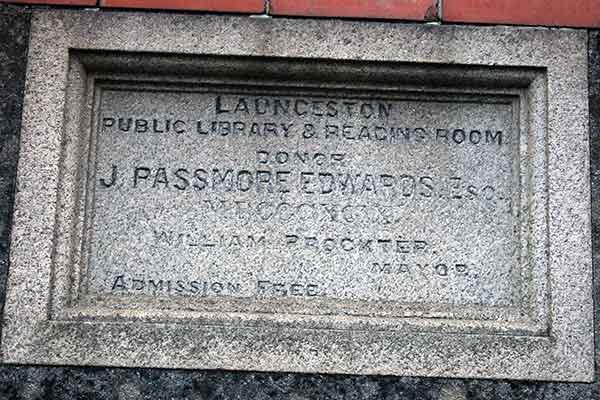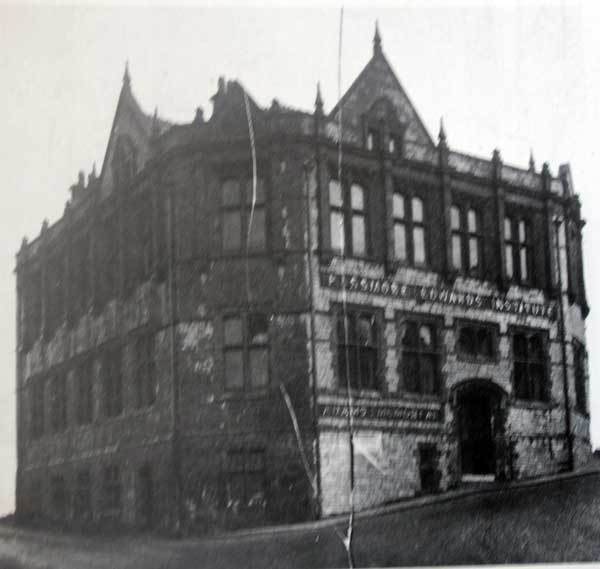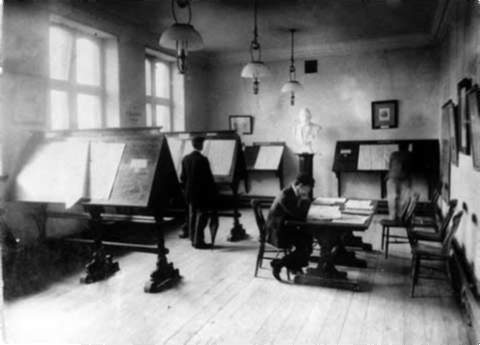 Hits: 174