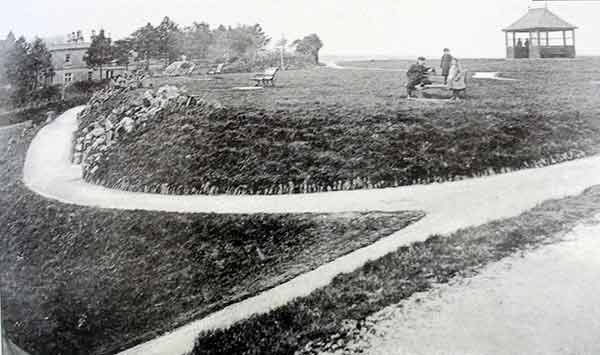 For many years the population of Launceston had the Windmill pleasure grounds (above) for their recreational pleasure. The grounds, with their southerly views, were positioned at the top of Windmill Hill, but in 1936 the wealthy benefactor Mr. Charles Henry Gillbard purchased 4 acres of land adjacent to the pleasure grounds with the aim of turning them into a sports ground and park. He spent a total of £7,000 on the purchase and the construction of the various amenities including a swimming pool and the laying out of tennis courts. He also provided an endowment of £5,000 for future expenditure.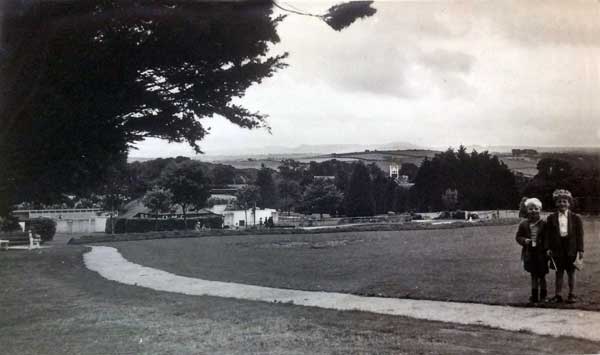 The park was run by the Gillbard trust of which Mr. Edward Gillbard was one of the trustees. His son, John Gillbard recalls his father becoming very angry with the town council for sending rate demands to the trust for Coronation park. Apparently the council believed that the trust was making a profit from charging to use the swimming pool and tennis courts, but in reality the costs of the maintenance and employment of a permanent caretaker living on site, these profits barely covered the expenditure. The park had always been intended as a non profit making facility and things came to a head in 1949 when, in desperation, the trust passed responsibility for the park over to the town council.
For many years Coronation park stayed the same, with its cold outdoor pool gradually showing its age. In the early 1980's with the park now being run by North Cornwall district council a new facility of indoor swimming pool, Phoenix Leisure Centre, with squash courts and a gym was built on the site of the original pool. A car park was also constructed. In the late 2000's at the entrance, a children's centre was built.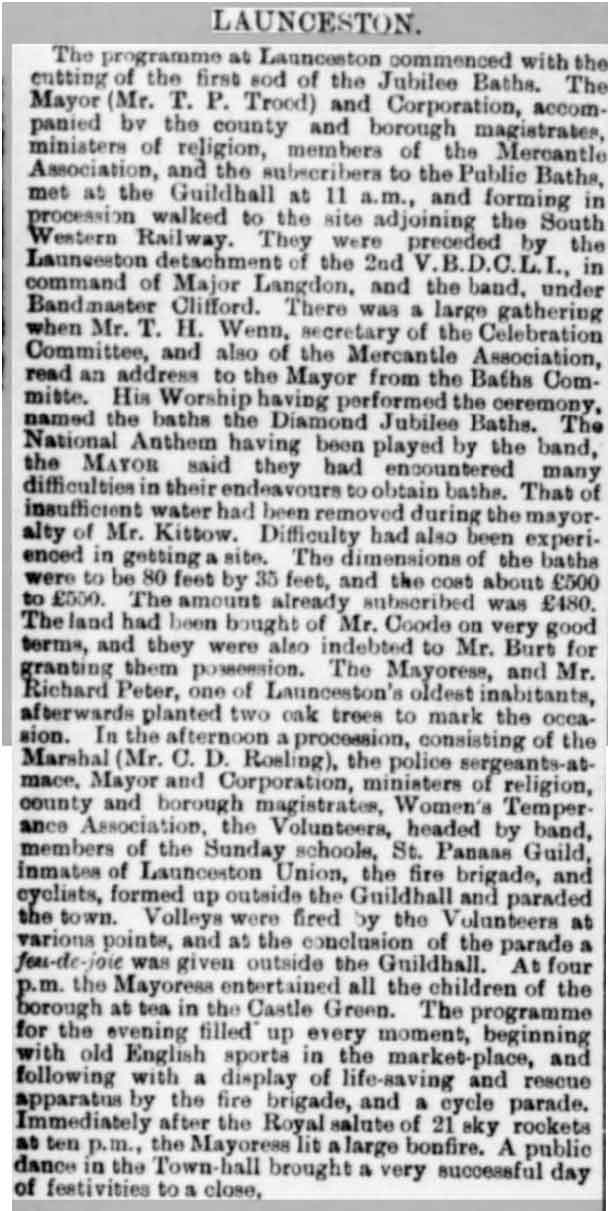 Below how the 'Cornish and Devon Post' reported the new park in the March of 1937.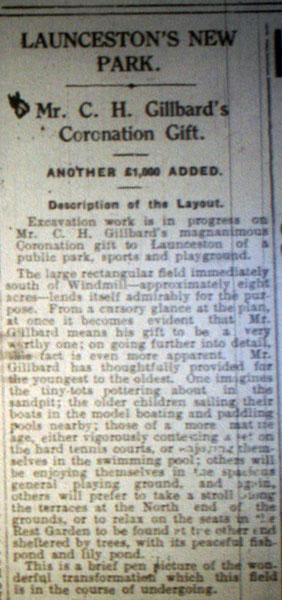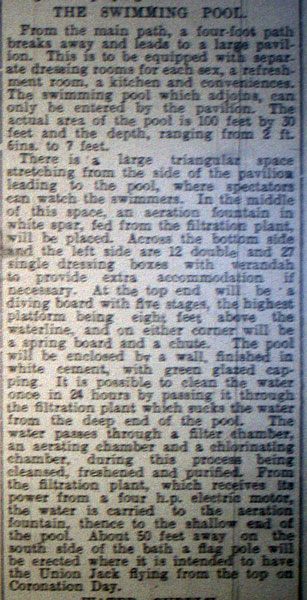 The Battle of Windmill Hill.
At 10 o'clock on the morning of Sunday 23rd April 1643 the little known battle of Windmill Hill began. Royalist earthworks had been thrown up at the summit and lines of musketeers were ranged behind the hedges at its foot. These men were, however, forced back from hedge to hedge and the Parliamentarian guns were hammering the Royalist army. Fortunately for Sir Ralph Hopton (Royalist commander) reinforcements arrived at 11 and by late afternoon the Parliamentarian army was on the defensive, the hedges preventing cavalry attacking the hilltop and the infantry being exhausted from their efforts. They retreated in the evening with great difficulty to Lifton and then Okehampton. This little regarded bank is possibly all that survives from that battle (Below).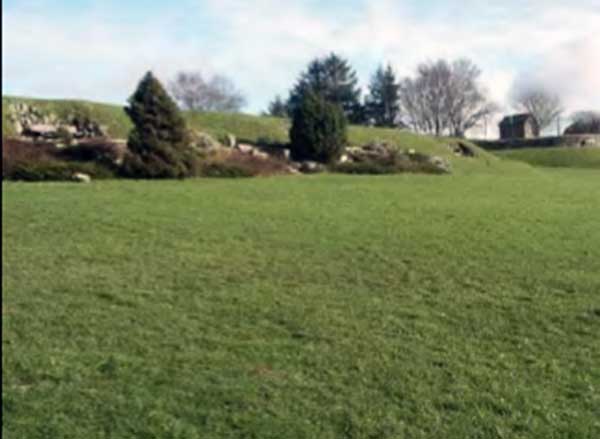 ---
Coronation Park Gallery.
Hits: 707