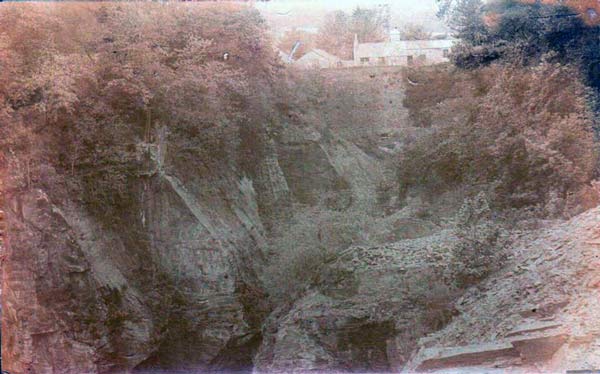 Just off the B3254 main Launceston to Bude road lies the extensive old slate quarry which up to the early 1900's had provided slate for all kinds of building purposes to the area for many years. The rock is the locality of the Yeolmbridge Formation; a black shale which shows the Devonian–Carboniferous boundary around 359 million years ago with a sequence of fossils.
The quarry during the early 19th century was run in conjunction with Polyphant quarry by Mr. William Stert Brendon of Roydon Cottage, Launceston. William was a local being born at Werrington in 1823 to William and Mary Brendon. He went on to qualify as a civil engineer at Kings College. After his death at the early age of 28 his brother Charles took over the running of the quarries.

The quarry has been the scene of several tragic incidents over the years. In the June of 1887, a stone was being hoisted by a crane, and as it was being swung around a chain broke falling onto a man named Horrel crushing his thing and severely injuring his head (there is no account of his recovery), the quarry closed shortly after this accident.
Tragedy again befell the site when, in September of 1916, the Rev. W. Swinnerton, vicar of Werrington, went missing. Having lost his wife the previous year, he had been feeling quite low for some time. He had then contracted measles and had just returned from a short break recuperating in Oxfordshire. One of the servants had gone to his room and found a note in which he said 'I love my work, but cannot continue it.' 'His brain,' he said 'was gone, and there was no hope of his getting any better, He could not stand it any longer, but would go and cool his brain in Yeolmbridge Quarry.' A search of the quarry was immediately commenced but only his cap was found. It was not until divers brought up from Plymouth, that his body was found deep in the quarry. At the inquest a verdict of 'suicide by drowning whilst of an unsound mind' was passed. This wasn't to be the last of the quarries tragic deaths, as in June of 1927, Jane Musk, who had been suffering from delusions for some time, also took her own life.
The quarry, now unused for over a century, is now a designated Site of Special Scientific Interest and a Geological Conservation Review (GCR) site.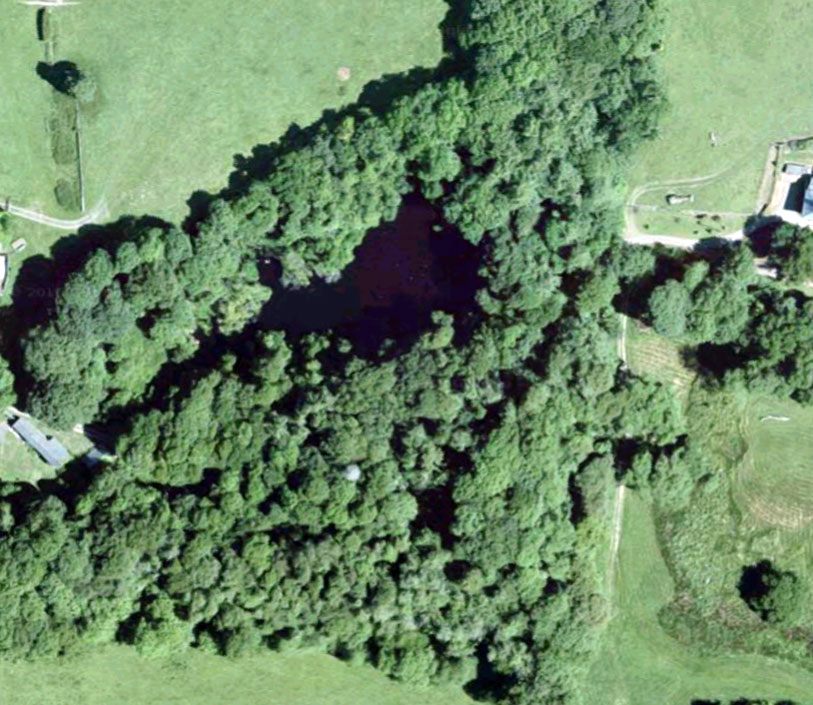 Hits: 344