.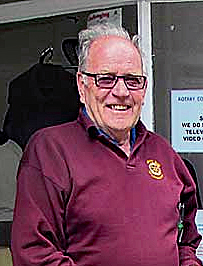 Barrie was born in June 1945 at Launceston Road, Callington. He was the youngest son of Stan and Marg (nee Langman) Boundy. His mother was the daughter of Callington master baker, Thomas Langman. His childhood was happy and carefree and at school he excelled in sport and for many years held the county high jump record. He sang in the local church choir along with his brother and sister and he enjoyed fishing, cubs and scouts. On leaving school he became an apprentice electrician with SWEB and after qualifying joined the sales side of the electricity board and ran the shops in Millbrook, Polperro and Looe. In his late teens he was chairman of the Tamar Valley Young Conservatives and later was charter member of the Launceston Lions Club in 1974.
With his friends, Barrie had a great interest in motor car trialling and many evening and weekends were spent with the Holsworthy and Tavistock motor clubs and stock car racing at Newton Abbot, Plymouth and St. Austell. From SWEB he went to work for BOCM animal feeds in West Cornwall returning back home to Callington. Whilst working on the commercial side at SWEB he met his future wife, ANN and they were married in 1971. In 1976 they built their house at St. Stephens and had two sons, Mark, born in 1975 and Adam in 1979. The family enjoyed caravan holidays with a boat in Rock and in 1990 Barrie bought 44 acres of land at Tipple Cross, St. Giles, which he and Ann hobby farmed. It was hard work but they loved it. Barrie was a very true family man and a very sociable man, who loved his family and his friends and was very proud of his three grandchildren, Sam, Oli and Rose.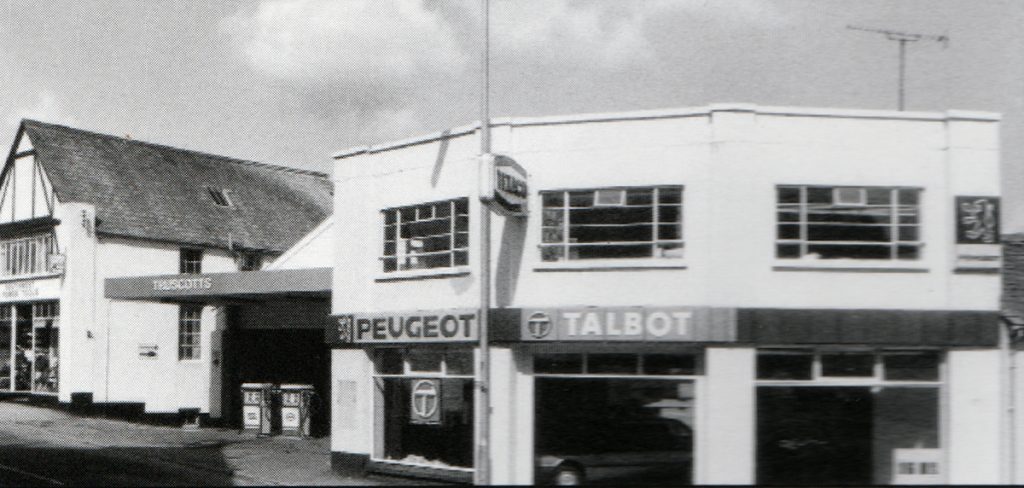 In January 1973, Barrie with his brother John bought Truscott's Garage in Launceston and over the years, with hard work they made it a hugely successful family business, with many members of the family involved. The business worked well with John, the business man and Barrie the peoples' person, who would regularly comment 'that he never sold a car –  he gave them away!' The business was sold in 2000, but Barrie continued to work there until 2003. He made many friends within the motor trade and enjoyed many trips and holidays with Peugeot. Barrie was also a keen bee keeper. He enjoyed looking after them and jarring up the honey when ready.
When he retired, Barrie said that Launceston had given him a living, it was now time to help the people of Launceston. He became a volunteer car driver for the Royal Volunteer Service and later TASS, never minding if people had a very early or late appointments, he was just happy to take them. He played rugby for Liskeard-Looe in his younger days and later he became involved with the Launceston Rugby Club and was president for two seasons, where the only people he would not let off the hook at Polson were the referees, who no matter what the decision they made, if it was against Launceston, they were very loudly and explicitly corrected. He joined the local Rotary Club and went on four humanitarian trips taking aid to Bosnia and Kosovo. He became a main player with the Rotary Charity Shop which opened in 2012 and thoroughly enjoyed his Friday stint at shop keeping. In 2018, he became the club's president.
He cared passionately about St. Stephen's and was church treasurer for some years. In 2006, Cornwall County Council granted him a licence to plant North Street Green and for many years tended the grass there. In 2017 with the late Val Bugden Cawsey they started the St. Stephen's Residents Association, mainly because they were concerned about the speed of cars going through the village. For both he thoroughly enjoyed the social fund raising events and would happily cook bacon butties at the monthly coffee mornings.
Barrie enjoyed travelling and it was a trip to Kenya in 2015 to celebrate his 70th birthday that he saw little children with mucky plastic containers dipping water out of the stream to drink. He felt that something should be done to eliminate this and this was why the family, on his death after a short illness on April 15th, 2019, felt that donations in his memory should go to the Rotary supported Sand Dam Charity which provides safe drinking water to countries in Africa.
A family cremation was held at Glynn Valley Crematorium before a memorial service held at St. Stephen's Church on Tuesday, May 7th, 2019. Many tributes were paid to Barrie, including from Paul Harrison of Launceston Rugby Club, the St. Stephen's Residents Association and various others who knew him.
Hits: 176