.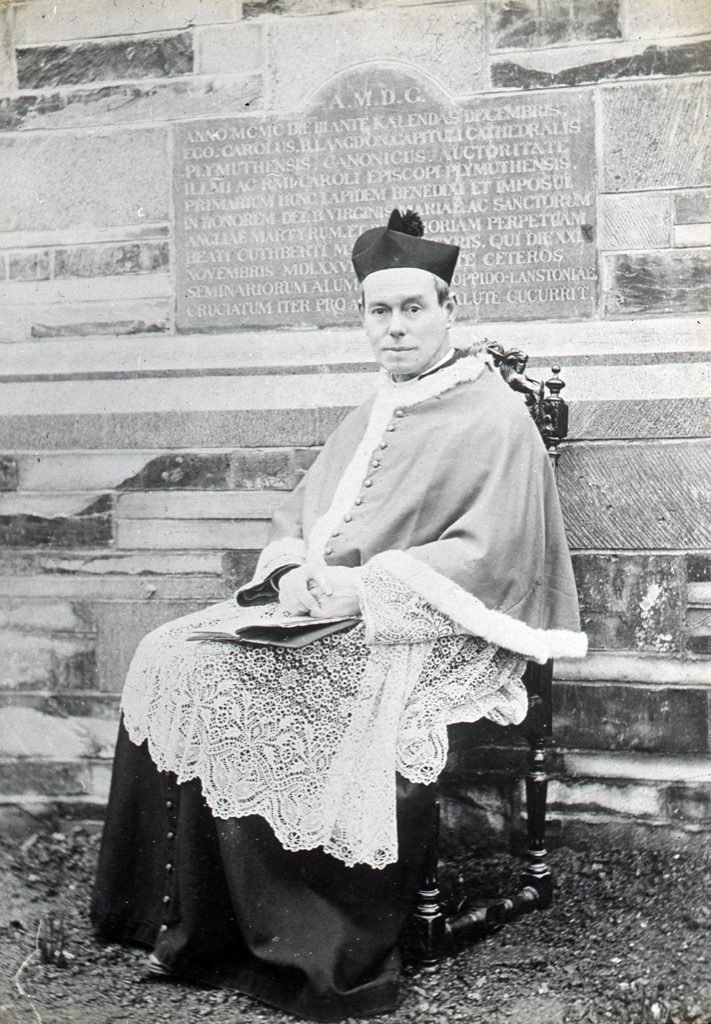 Charles was born on January 11th, 1851 at Glasgow, Scotland one of five children to William Gregory and Elizabeth Eckley (nee Ching) Langdon. His father came from a long line of Launceston tanners and his mother from the Ching family who ran a druggist business from Launceston and who's brother, John Ching, became Mayor of Launceston on four occasions. At the time of Charles's birth, his father was shown as a calico printer working for the Glasgow firm of James Black and Co., and the family were living in Govan. William's health failed as Charles entered his teenage years, and was finally admitted to the Plympton St. Mary Mental Asylum on November 9th, 1864, spending 7 weeks in the institute. However, after moving the family back to live at Kensey, St. Stephens, Launceston, William was drowned while bathing at Bude, in August 1867.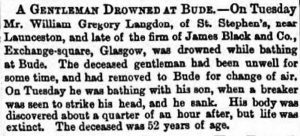 Charles attended Mansion School, Leatherhead, along with his two brothers William and Thomas, and then when the family had moved back to Launceston, he attended the Launceston Grammar School under the tutelage of Samuel Childs Clarke. Here he was awarded a prize for 'progress in Latin and French', a book entitled Great Inventors. He afterwards became an undergraduate of Oxford University, and studied for the priesthood at Oscott College, near Birmingham. Charles was then appointed Church of England minister for Plympton St Mary from 1875 to 1881. In 1881, Charles returned to Kensey, St Stephens Hill, Launceston where he began teaching. Charles converted to catholicism in 1883 and in 1885 he was ordained priest and then served at Plymouth Cathedral.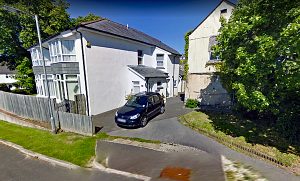 The following year he returned to Kensey, Launceston where he established a Catholic mission on St. Stephens Hill and the following year he had the Church of our Blessed Mary built next to Kensey. This was a construction mainly of wood. In February 1905, his congregation was increased by the arrival of the Sisters of Charity of Jesus and Mary, who had been expelled from Cherbourg. In 1911 the wooden church was replaced with a Byzantine church. It was designed by his brother Arthur G. Langdon (b.1853-d.1911). Its erection was made possible by a legacy of £1,100 left in 1906 by Mgr. Canon Lapatre of St. Marychurch, Torquay. The remainder of the total cost was given by local friends and old boys from Kensey school, in celebration of the silver jubilee of Charle's priesthood.
The foundation stone of the church, laid by Charles himself, was dedicated "to the perpetual memory of Blessed Cuthbert Mayne, martyr, who, on the 29th day of Nov., 1577, was the first of all the seminarists to suffer martyrdom for the salvation of souls in the town of Launceston."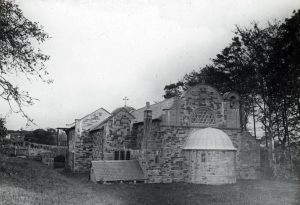 Charles also started a mission at Tavistock, which he visited every Sunday, and said Mass there for several years, until the local Catholic community was large enough to support a resident priest.
Charles was diagnosed with cancer in 1913 and in October underwent an operation at Bolingbroke Hospital, Wandsworth. On November 12th he was removed to his home at Launceston in a grave condition, and on Monday, December 1st, 1913, he passed away at the age of 62. In his will, he left the sum of £2,658 to William Langdon and Osmund Willcocks, a solicitor.
Hits: 151