Charles was born  December 3rd 1829, the only son of six children to Richard and Ann Wise at Launceston. His father was a builder and surveyor. On leaving school, Charles trained to be an architect, eventually setting up in practise on his own in Launceston.

On January the 25th, 1853 he married Mary Vosper at St. Mary Magdalene Church. They had four children, Charles H, Ernest, Alice (who later married Rev. William Langdon Brimmell) and Mary, and after first setting up home in Old Hill (St. Thomas Hill), they eventually settled at Clifton Villa in Horse Lane (Dockacre Road) just above the Zig Zag. In 1880 a serious slippage of earth slipped away down into the quarry closing the Zig Zag path and causing some anxiety as to the safety of Cliftonville. Some blamed the blasting by Mr. Burt, who ran the quarry, but he stated that the blasting was at the opposite side of the quarry, but agreed to cease further blasting. The land stabilised and although some cracks had appeared at Clifton Villa, the building was no longer in danger. The Zig Zag was re-instituted and opened for pedestrain access.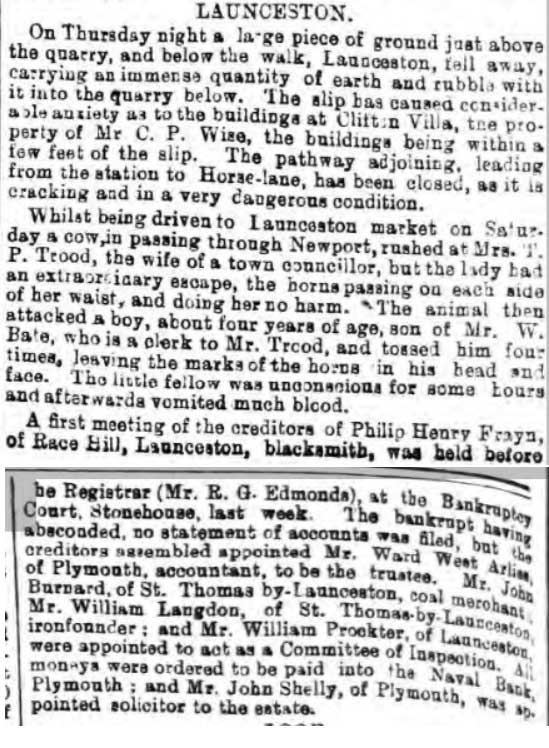 Charles was responsible for may of today's buildings around Launceston and North Cornwall including the Oddfellows Hall built in Western Road in 1879 (below).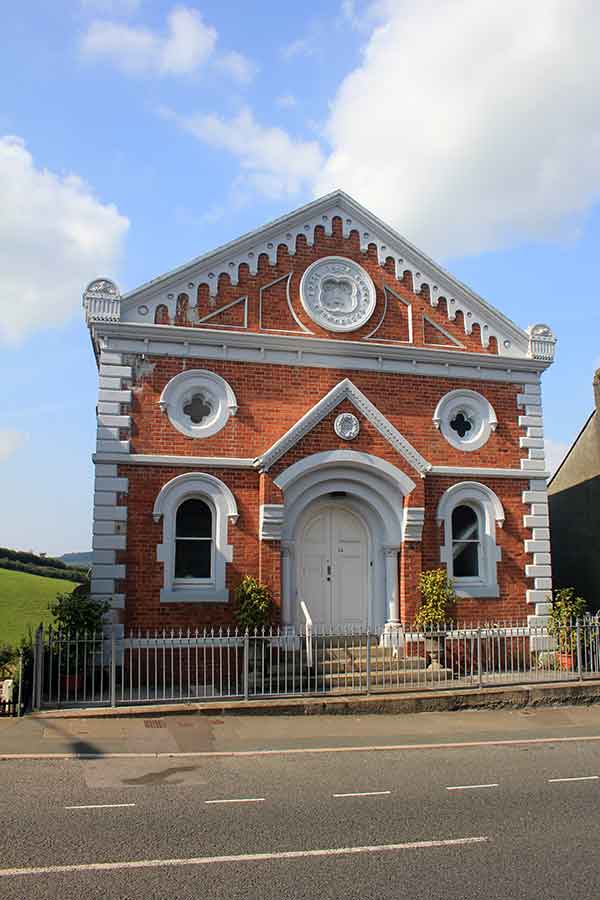 Charles was also a member of Launceston Borough Council after being elected in 1874. He was also a committed Wesleyan.
Charles died on July 30th, 1901.
Hits: 236