.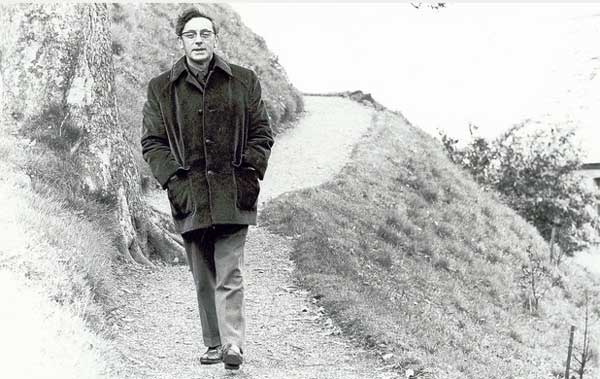 Charles was born on August 24th, 1917 to Charles Samuel (b.1887) and Laura Jane (nee Bartlett) Causley at Launceston. He was given the second name of Stanley in memory of his Uncle Stanley Bartlett who died during the First World War and he would later write a poem in his memory simply called' Uncle Stan'. His father was listed in the 1901 census as being born in St. Thomas, Canada but it is local knowledge that he actually came from the Honiton area. He worked as a Gardener. In Charles's youth the family lived on St. Thomas Hill, Launceston (below left). He was educated at the National School, Launceston (Charles is 2nd left in the middle row).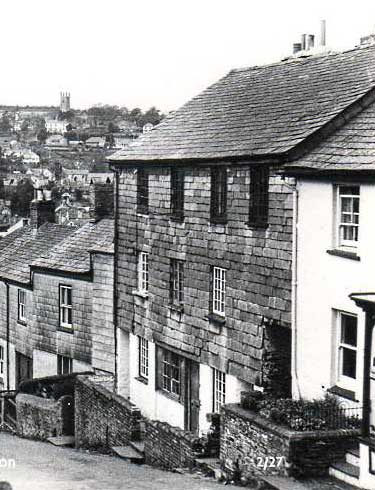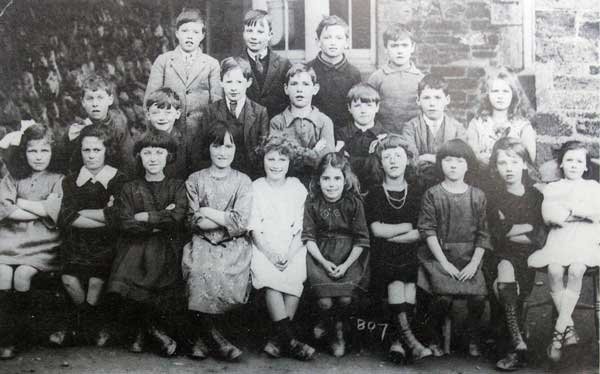 His father died in 1924 of a lung condition induced by the conditions under which he served with the Army Service Corps (Service No.T4/2443) in the trenches during the First World War and Charles was brought up by his mother to whose care in her later life he devoted himself. Charles senior left in his will a total of £135 18s. 2d. Charles left school at 15 to earn money, working as an office boy during his early years but in reality, he wanted to continue his education by going to university, something that his mother dissuaded him from doing. Laura indeed found it difficult to understand her son and his clear differences to his contemporaries. However, Charles loyalty towards his mother meant that he bided her wishes and stayed at home. During his youth, he was a member of a local Minstrel band playing keyboards. His first play 'Runaway' was published when he was only nineteen.
He served in the Royal Navy during the Second World War, serving aboard 'HMS Glory' as a coder, an experience he later wrote about in a book of short stories, Hands to Dance and Skylark. The Charles who left Launceston in 1940 with twelve other recruits was not the same man that returned in his demob suit in 1946. He was more confident and more ambitious. The Navy had taught him he had a lot more than just to keep accounts. He took advantage of a government scheme designed to help returning servicemen and the English school system after the 1944 Education Act, Charles enrolled in a teacher training programme. He studied for a Cert. Ed. in teaching at the primary and secondary level, specialising in English and History. He found Maths more difficult but he overcame this problem. He gained a place at Peterborough Teacher Training College beginning in the Autumn term of 1947. Although he suffered from homesickness, he persevered, and successfully passed his exams.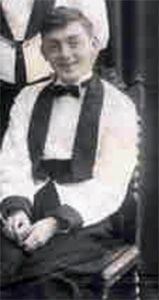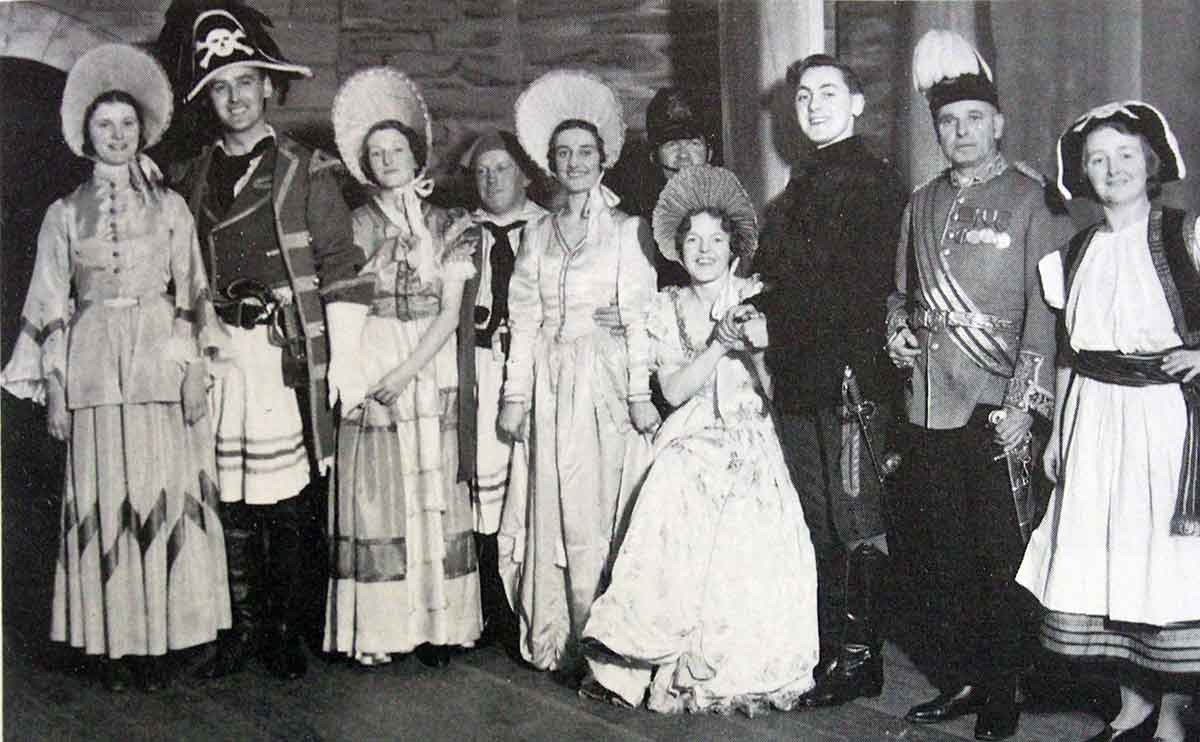 He returned to Launceston to take up teaching at his old National School on St. Thomas Road (below left). Fred Davey was at National School at the time as Charles was a first teaching there, and he remembers Charles produced a magazine and Fred wrote a small piece for it about a parrot. (Charles later edited a magazine for the Jubilee baths at Underlane, called the Pelican below right).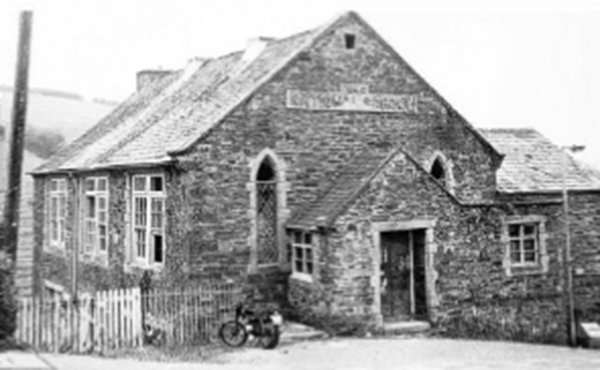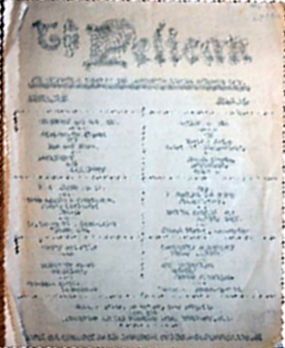 His first collection of poems, Farewell, Aggie Weston (1951) contained his "Song of the Dying Gunner A.A.1" . "Survivor's Leave" followed in 1953, and from then until his death Causley published frequently. He seldom left the town and when he did, it was somewhat reluctantly, though he twice spent time in Perth as a visiting Fellow at the University of Western Australia, and worked at the Banff School of Fine Arts in Canada, and especially after his retirement which taken early in 1976 was much in demand at poetry readings in the United Kingdom. He made many broadcasts.
In 1958 Charles was made a Fellow of the Royal Society of Literature and he was awarded a CBE in 1986. Other awards include the Queen's Gold Medal for Poetry in 1967. He was presented with the Heywood Hill Literary Prize in 2000. He was also a member of the Poetry Panel of the Arts Council of Great Britain between 1962 and 1966.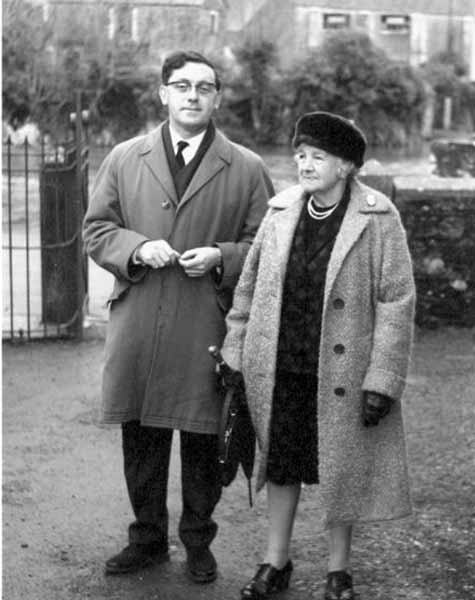 An intensely private person, he was nevertheless approachable. He was a friend of such writers as Siegfried Sassoon, A. L. Rowse, Jack Clemo and Ted Hughes (his closest friend). His poems for children were popular, and he used to say that he could have lived comfortably on the fees paid for the reproduction of "Timothy Winters":
'Timothy Winters'
Timothy Winters comes to school
With eyes as wide as a football-pool,
Ears like bombs and teeth like splinters:
A blitz of a boy is Timothy Winters.
His belly is white, his neck is dark,
And his hair is an exclamation-mark.
His clothes are enough to scare a crow
And through his britches the blue winds blow.
When teacher talks he won't hear a word
And he shoots down dead the arithmetic-bird,
He licks the pattern off his plate
And he's not even heard of the Welfare State.
Timothy Winters has bloody feet
And he lives in a house on Suez Street,
He sleeps in a sack on the kitchen floor
And they say there aren't boys like him anymore.
Old Man Winters likes his beer
And his missus ran off with a bombardier,
Grandma sits in the grate with a gin
And Timothy's dosed with an aspirin.
The welfare Worker lies awake
But the law's as tricky as a ten-foot snake,
So Timothy Winters drinks his cup
And slowly goes on growing up.
At Morning Prayers the Master helves
for children less fortunate than ourselves,
And the loudest response in the room is when
Timothy Winters roars "Amen!"
So come one angel, come on ten
Timothy Winters says "Amen
Amen amen amen amen."
Timothy Winters, Lord. Amen
Charles was guest to Roy Plomley on Desert Island Discs in December 1st, 1979. His choices were as follows:
1/Anon: The Play of Daniel (overture); Ensemble Hortus Musicus
2/Dibdin: Tom Bowling; Robert Tear/Andre Previn (piano)
3/Cole Porter: Just One Of Those Things; Garland Wilson (piano)
4/Percy Shelly: Ozymandias; John Geilgud
5/Mozart: Concerto in E Flat for two pianos and orchestra; Alfred Brendel, Walter Klein, Vinna Volksoper Orchestra/Angerer
6/The Cutty Wren; Ian Campbell Folk Group
7/Coward: Imagine the Duchess's Feelings; Noel Coward/Carroll Gibbons (piano)
8/Janacek: Sinfonietta; Czech Philharmonic/Ancerl
LUXURY: a piano
BOOK: Boswell, The Life of Samuel Johnson Listen to the actual programme here.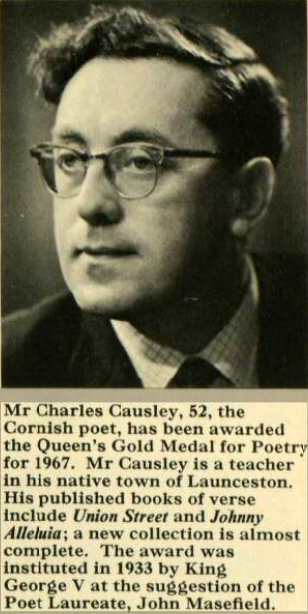 He was a well regarded and good teacher who was quite strict. He is remembered for saying if anyone was away from school on a Friday that they were suffering from 'spelling fever'. Catherine Striplin, one of his pupils from National School, remembers that she'd had a rather bad day with her work and had been rather slow in her writing, upon the return of her book the next day after Charles had marked it, the letters SSSA were written across the page. It stood for Sammy Snail Strikes Again! Charles retired in December of 1976.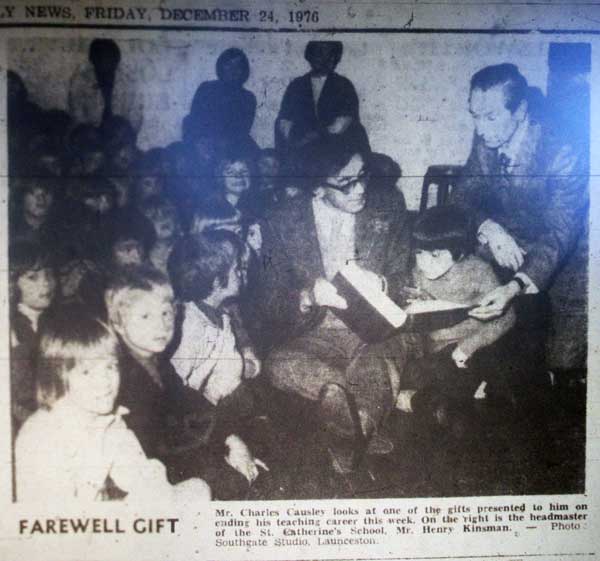 He was a big fan of 'Dads Army' and Spaghetti Westerns and enjoyed playing his piano in the writing room. Charles was also a famed lover of cats and his last one was called 'Rupert' who died in 2007.
In his later life Charles health was such that he removed himself to live at Kernow House, whilst there friends would bring 'Rupert' up to see him. After a series of small strokes and the onset of Parkinson's disease, Charles died there on November 4th, 2003 and was interred at St. Thomas Churchyard one hundred and eighty seven paces from his place of birth.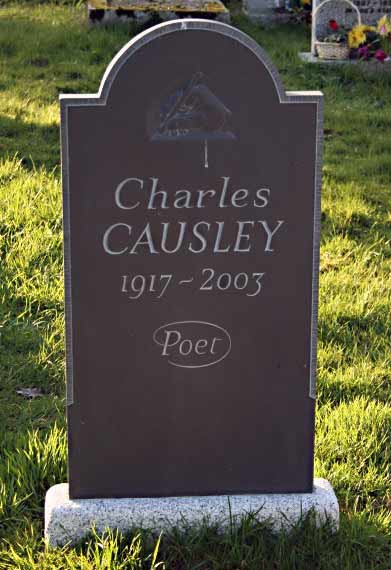 Charles Causley Trust website.                                                                                   Charles Causley Society website.
Hits: 1153