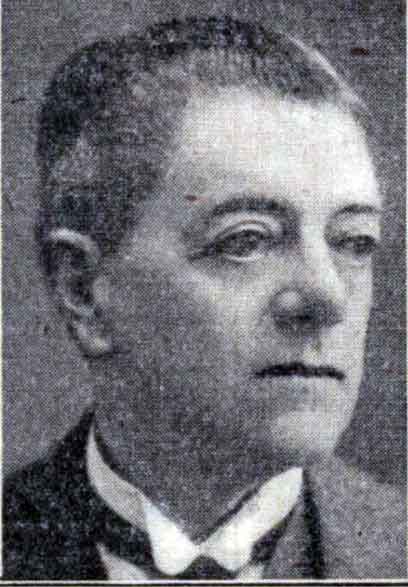 Edward was born in 1867 to John and Millicent Lethbridge at Tregeare House, Tregeare. His father (below left) was a local landowner being the squire of Tregeare and also a J.P. And in 1874, Sheriff of Cornwall. Edward was educated at Charterhouse and at St. John's College, Oxford. He inherited the estate of Tregeare on his fathers death in 1884 . In 1889, he married the daughter of Rev. Edward King, then vicar of Werrington and it was in that same year that he joined the board of Guardians.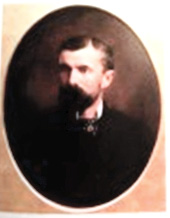 In 1892 he was made a Magistrate on the Launceston County Sessional Bench becoming its chairman in the 1920's. He was a supporter of the Conservative party and he occupied the chair at the meetings of the local association. He was also vice-chairman of the Divisional Executive Committee and for some years had been its Divisional Treasurer. Up to 1901 he had been president of the Launceston Constitutional Club.
With Tregeare situated in Egloskerry Parish, Edward took a keen interest in its Church, but it was with Laneast Church that he was a devout member of the congregation and was lay reader. He also held a strong interest in education and for many years served on the Horwell Grammar School Board of Governors overseeing the amalgamation of that school with Dunheved College in 1931.
He was also a member of the Launceston Agricultural Society serving as its president on several occasions including 1926 when the show was combined with the Royal Cornwall Show, which was held at Launceston in that year (below).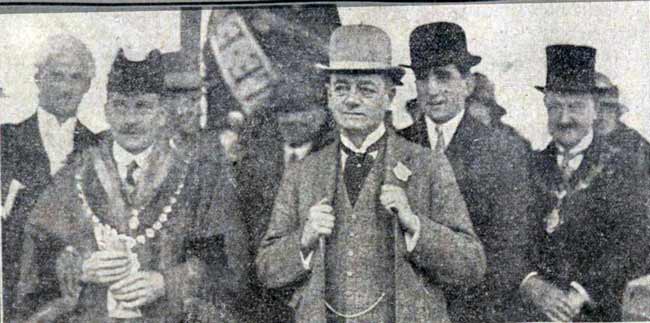 He was also the president of the Launceston Savings Bank and Launceston Cottage Garden Society. He also served on the Launceston Rural District Council and when the question of a motorised fire engine was first mentioned, he was one of the few on that council that was in favour and it would take several years before an agreement to take place.
For three years from 1918, he was the Sheriff of Cornwall.
He died suddenly at his home on May 24th, 1932.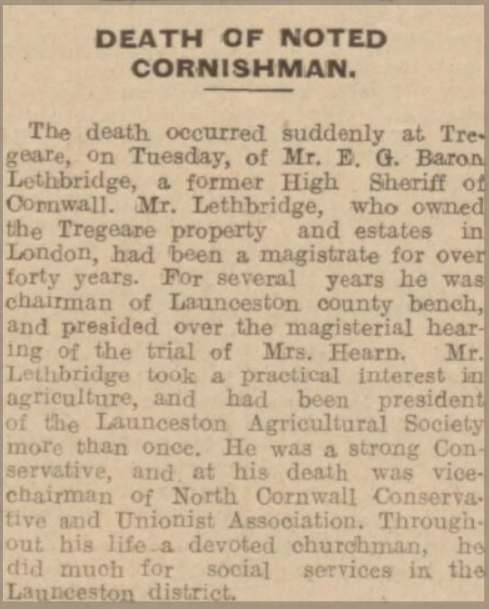 Hits: 322