.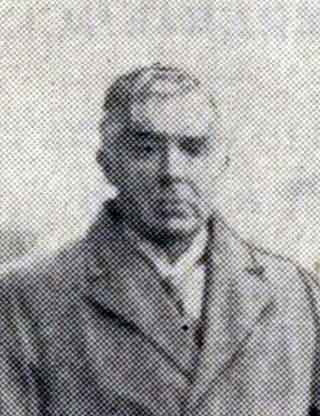 Herbert was born in 1872 to Thomas and Grace Hender at Newport, Launceston. His father ran a Tannery business and also farmed at Landrends Farm with land of 180 acres. He attended the Wesleyan College at Taunton. On leaving school, Herbert went to work on the farm at Landrends.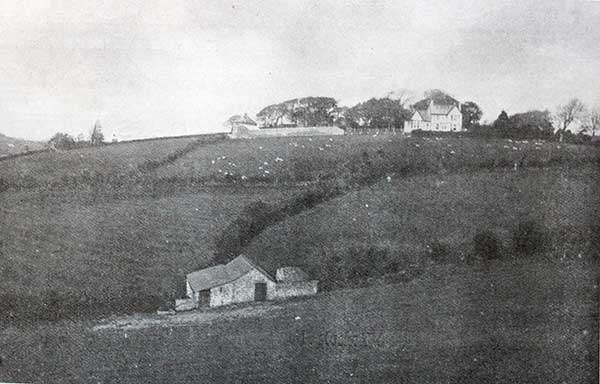 In 1900, Herbert married Alice Mary Finch, daughter of Wesleyan Minister James Finch, and together they had two sons, Wyndham (who would go on to serve as Launceston mayor in 1957/58) and Thomas (who was killed in action serving with the Royal Army Ordnance Corps on October 28th, 1944 in the Netherlands) and resided at Holne House, Newport, Launceston (below).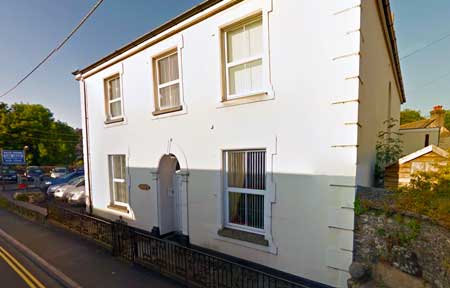 He was a member of Launceston Town Council for many years and served as deputy mayor on several occasions. He was also a member of Dunheved College's Board of Governors and also served as chairman of the district education committee a role he undertook until 1933 when he became chairman of Launceston and District Group Managers of Elementary Schools. He was also keenly involved with the Workers Educational Association movement in the town. Like his father, Thomas, Herbert was a devout Wesleyan. He took over the running of the Tannery business from his father of which he took over completely after his fathers death in 1929.
Having inherited Landrends from his father, he decided to sell all the land, the house and cottages in 1929, and bought Broomhill, Tavistock Road to live in. In 1933 Herbert was made a Justice of the Peace.
Herbert died on July 10th, 1939 at his home Broomhill. The funeral service was held at the Wesleyan Chapel and was conducted by Rev. S. Brunskill Harris.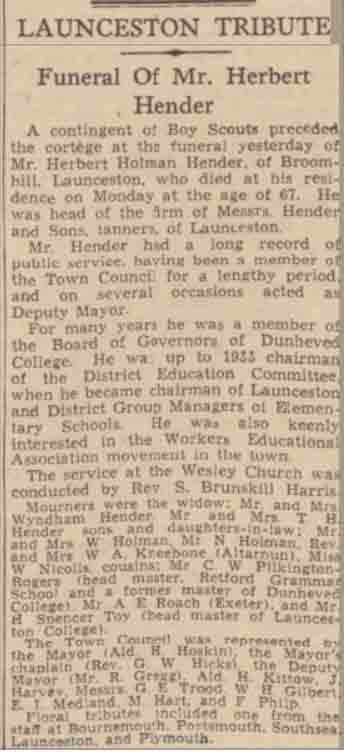 Hits: 268