Henry was born in 1880 to Christopher L. and Anna G. Cowlard at Exeter. His father was a well known solicitor of Cowlard, Grylls and Cowlard in Launceston. The family moved to Madford House and this is where Henry spent much of his childhood. He was educated at Marlborough and Exeter College, Oxford. He studied law and was admitted as a a Solicitor in July 1905 joining his fathers business on qualifying. In 1907 he married Mabel Gwendoline Edye at Devonport, Plymouth.
At the outbreak of the First World War he joined on September 18th, 1914, as Captain, 10th Batt. Welch Regt., Staff-Capt. 76th Infantry Brigade, 25th Division, Jan. 1915 serving at Home and in France and Belgium. He was invalided out in 1916.
For several years after the war he was commander of Launceston's volunteer Battalion.
He held many public offices in the borough including Deputy Registration Officer for North Cornwall, Bishop's Registrar, Clerk to the Lifton Petty Sessional Division, and Secretary of the Launceston Hospital.
Henry had started to suffer from deafness, and saw Dr. Rennie in October 1927, in relation to this and his difficulty in pronouncing his words. This was not to his memory but to his movement of the tongue. Henry died on February 25th, 1929 at his home of Old Tree House, Launceston. He was discovered sitting in his office chair. He was later described as having suffered 'Death by syncope, due to some lesion in the brain affecting the eighth, ninth and tenth cranial nerves'.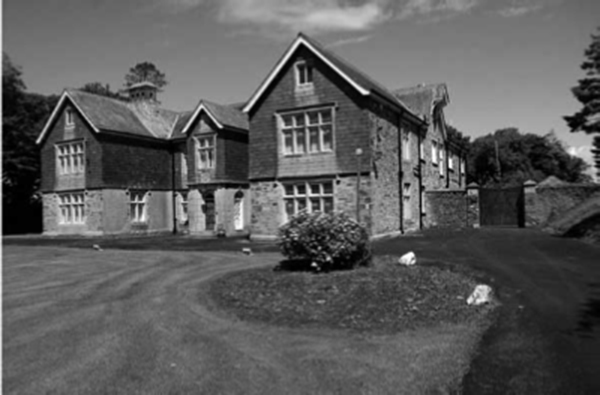 The funeral took place at South Petherwin Church with the service being conducted by Rev. P. T. Pulman. He left an estate of £7,659, with a net personality £4, 061.
Hits: 259