.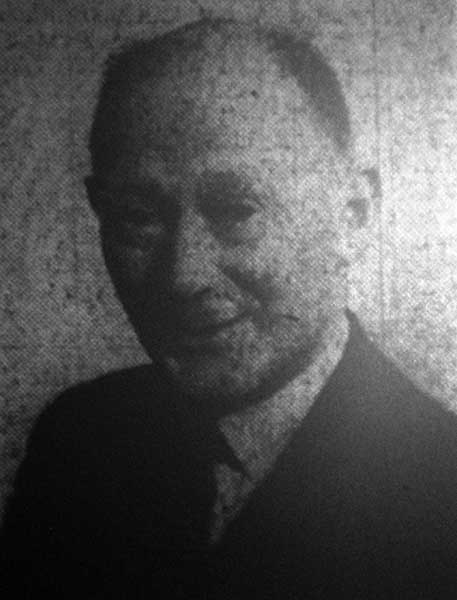 James or Jim as he was known was born on the 5th of March 1909 at 21 Phillip Row, Cwmbach, Aberdare, Merthyr Tydfil, Glamorganshire, to Lewis and Emily Hughes. His father worked as a Haulier. On leaving school at the age of fourteen, Jim went to work at the nearby colliery owned by the Powell Duffryn Steam Coal Company. But with the depression in the early 1930's, he moved to London and found employment with Black and Decker Power Drill company at Slough.
It was World War two which brought Jim to Launceston. As a Staff Sergeant in the Army, he was in charge of Italian prisoners of war at Werrington Park, later transferring to the German POW camp at Pennygillam.
Launceston made a big impression on Jim as a place to live for within eighteen months of leaving the Army he returned to the town, working first as a Steward at Launceston Golf Club before joining the staff at Launceston Sawmills at Newport (then part of the Railway station). By 1971 he was the mill foreman of what was then United Builders Merchants (eventually through various mergers to become Jewsons).
Jim was a strong and avid socialist being a member of the Socialist party from the age of 18. Jim was always proud of the fact that he had been chairman at three meetings at which the speakers had been Prime Ministers of the country; Ramsey Macdonald, Clement Atlee and Harold Wilson, with the latter being at Launceston.
In 1958 he was elected to the town council. He served upon the Highways and Housing committee's as chairman and was also a member of the finance committee. He was elected as mayor in 1971 with Mrs. Edna Smith (wife of Mr. Robert Smith, general manager of Sprys) acting as mayoress. She also came from Aberdare. He again served as mayor of Launceston for two successive years from 1987 to 1989.
He had been a member of the North Cornwall Labour Party from 1950 and for many years its chairman. He was also Hon. Secretary of the Launceston Labour Party.
He passed away in 1996 at Launceston at the age of 87.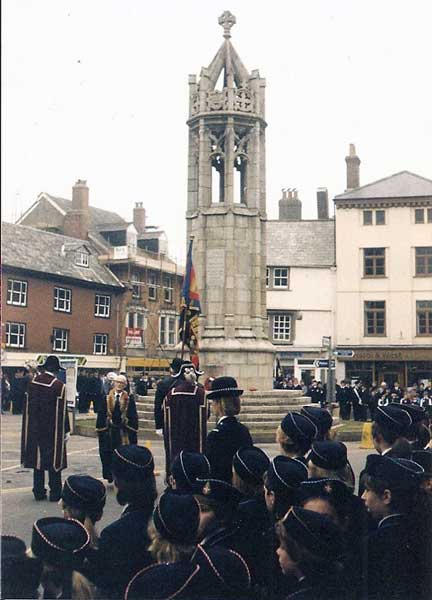 Hits: 201