.
John was born in 1829 to Richard (1792-1867) and Ann (1793-1855, nee Pearse) Dingley at Back Street, Launceston. His father (who also served on the town council and had been mayor of Launceston in 1843-44 and 1855-56) was an agent for the Tavistock Bank in Launceston.
John married Charlotte Shum of Bath in 1857. In 1855 along with his father, Edward Pethybridge, and George White, he formed the Launceston Bank, eventually opening in Westgate Street, Launceston (below).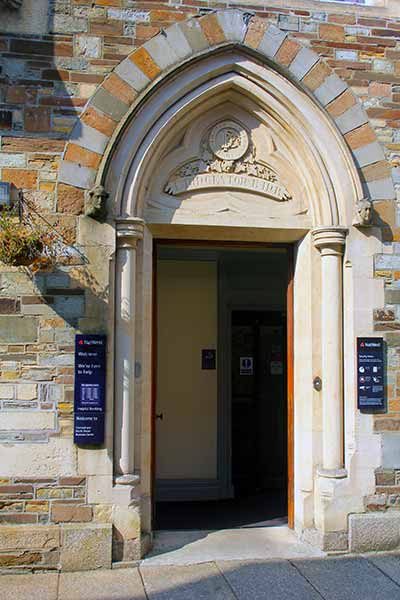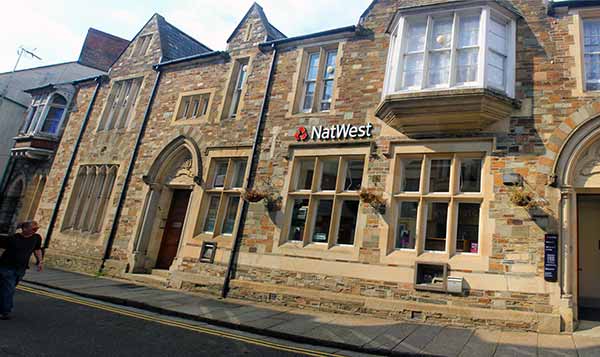 John and Charlotte purchased 'Eagle House' in Castle Street and together they had three daughters and one son.
In 1859, with Napoleon the Third's colonels making threatening overtures towards England, the Launceston Volunteer force were formed, with John rising to the bait laid down at a public meeting by Mr. W. Hanson of Landue "Come, Mr. Dingley, if you join, I will" and together they advanced to the table and were sworn in. This example led to many of the leading men of the town joining them, and the Launceston Volunteer Corps were duly formed, with Captain Baring-Gould of Lewtrenchard nominating Mr. Hanson as Lieutenant, and John Dingley as Ensign. Drills were begun almost immediately, with one in the early morning, one at mid-day, and again in the evening, and thus the men were soon brought into shape. In due course Captain Baring-Gould resigned and Edward Archer of Trelaske assumed the command. Being serious in their intentions Both Captain Archer and Lieutenant Hanson attached themselves to the Royal Marines at Stonehouse, and John Dingley underwent musket instruction at Hythe. John eventually achieved the rank of Captain before eventually resigning his commission.
John stood for the Liberals against Mr. John Henry Deakin in the re-run of the infamous 1874 election, but although he gained a significant share of the votes he ultimately lost.
He died on October 30th, 1885 and was interred in the Wesleyan Burial ground in St. Thomas Hill.
Hits: 345