.
William Prout was born in 1863, the youngest of eight children to Richard and Charlotte Prout at West Street, Tavistock. His father was a butcher running his own shop. On leaving school William served an apprenticeship as an ironmonger. In 1892 he married Emlyn Spry at Tavistock. In the mid-1890s William and Emlyn moved to Launceston, residing at Newport. William by now had set up his own cycle and ironmongery business operating out of a shop below the Liberal Club in Northgate Street (below).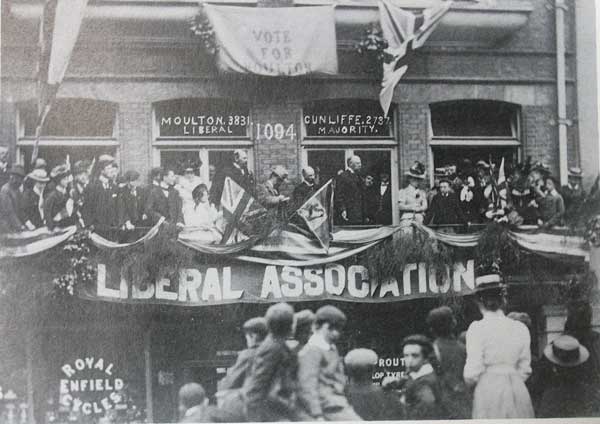 William and Emily had four children, May Spry b. 1897, William Reginald b. October 18th, 1898, Roy Barriball b. 1903, and Armend b. 1905. Emily died in 1907 aged just 50. By 1905 William had moved his business to Exeter Street and was solely involved as a Motor and Cycle Agent (below c.1905). William died in 1918.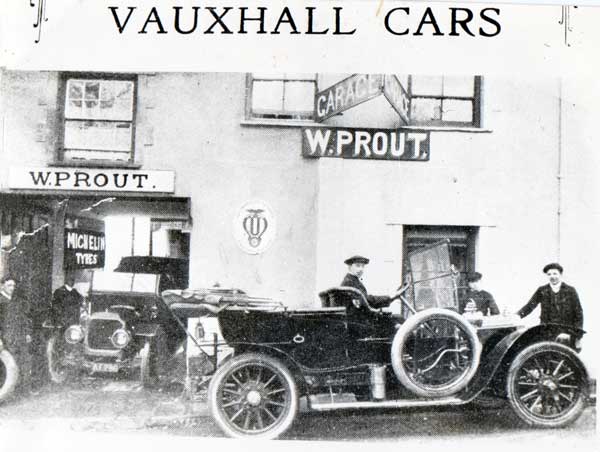 William Reginald, having been educated at Taunton Public School, joined the Royal Navy (service no. Z/1350) in  October 1915, entering the service with the Hawke Battalion at Blandford. Hawke Battalion was part of 1st Brigade, Royal Naval Division founded by the First Lord of the Admiralty, Winston Spencer Churchill, in late August 1914.
In October 1914 a large number of men of Hawke Battalion were either captured by the Germans or crossed into Holland & Interned for the Duration, as they retreated from Antwerp. A new Hawke Battalion was raised, 'D' Company was formed by volunteers from the 'Public Schools Battalion (This is when Reg enlisted).' They remained in England when the RND sailed for the Dardanelles, finally rejoining the RND at Cape Helles on the 30 May 1915. The Hawke Battalion saw action at Gallipoli, from 30 May 1915 to Jan.1916. MEF (Mudros & Imbros) Jan.-May 1916. In May 1916 Hawke Battalion joined the BEF as part of 189th Brigade, 63rd (RN) Division seeing action in France and Belgium until May 1919. However, his service was marred with illness and Reg was to suffer several outbreaks of dysentery. He did pass out on his signaler course at Weymouth in 1917. William was demobbed on January 4th, 1919.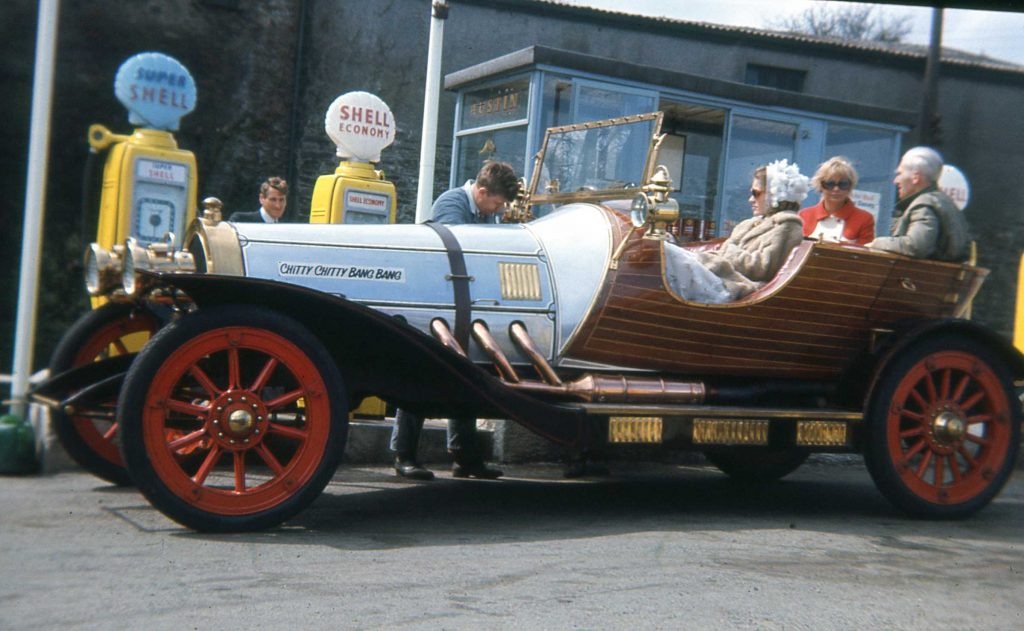 On his return to Launceston, William took over the running of his late fathers business which by this time was the local Vauxhall agent. In 1921 Garland's farm just down from the Exeter Street junction with Okehampton Road (then known as Cook's Corner after the business of Eli Cook, but later became known as Prout's Corner) was purchased and a new garage was built. This new premises housed the Ford cars and Fordson agencies but later the company became solely Austin agents before finally selling Peugeot from the mid-1970s. William married Elizabeth Jane C. Stenlake (b.1899) in June 1924 in Tavistock. In 1925 their son, Reginald Stenlake was born and he eventually took over the business when William retired. During the Second World War, William commanded the 3rd Castle Battalion of the Cornwall Home Guard, reaching the rank of Lieutenant Colonel.
To relieve the bottleneck of 'Prout's Corner' a second filling station was opened further along the A30 just by Launceston Hospital at Longlands (below).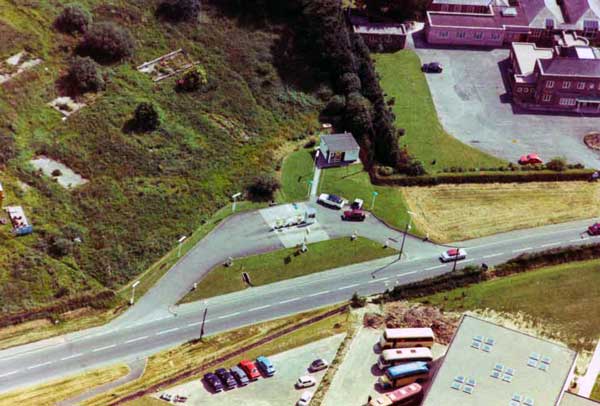 William died on August 10th, 1961 and was interred at the Launceston Cemetery. Reg married Maureen Penna in December 1954 at Plymouth.
Reg continued to run the business but with his untimely death on December 2nd, 1992 at the age of 67, the family took the decision to close the business and sell off the land for development. Reg's mother Elizabeth, survived her son by 2 years, passing away in August 1994 in Plymouth.
Hits: 1142