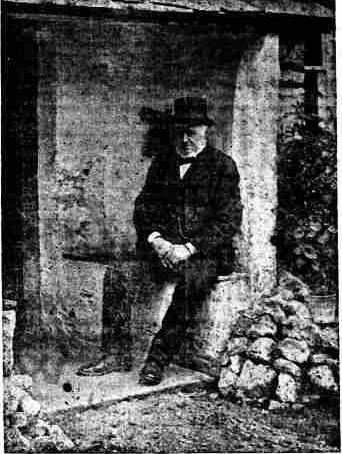 Richard was born on November 17th 1821 at Hollyvag Farm, Lewannick to Samuel and Elizabeth Peter. In 1846 he moved with his elder brother to help farm at Botathon Farm, South Petherwin. In 1855 he married Ann Chapple and they set up home at Rolands Cottage, South Petherwin. The first of their 5 children was born in 1857. By this time, Richard was working on his own as a corn and manure merchant. In 1864 his wife Ann passed away, leaving Richard to bring up his young family. By 1881 he was working as a merchant land agent and had remarried to another Ann who herald from Norfolk. In 1884 the family moved to Carboth Villa, Western Road, Launceston as Richard set up in business with Mr. Huxham as a auctioneer and estate agent. He later was associated with a Mr. T. N. Wenn.
Born into a Wesleyan family, Richard was a devout non conformist, becoming a leading Baptist in the South Petherwin area. He was instrumental along with a Mr. H. Gardener in founding the cause in Launceston. For sixty years he was a preacher. He was also a member of the Trevozah philanthropic society.
He died on March 28th 1908 at the age of 86. A service was conducted at his his home by the Baptist Minister Rev. A. E. Knight.
Hits: 198