.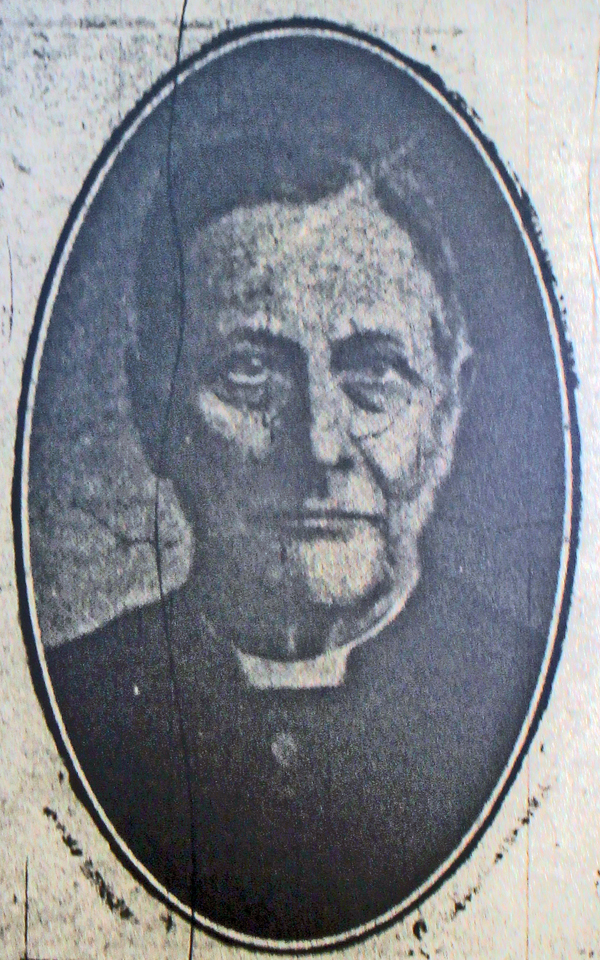 Sabine was born January 28th, 1834, the eldest son of Edward and Sophia Charlotte (nee Bond) Baring-Gould , at Dix's Field outside Exeter, Devon. His father was lord of the manor of Lew Trenchard, a Justice of the Peace and Deputy Lieutenant of Devon, formerly a lieutenant in the Madras Light Cavalry (resigned 1830). Because the family spent much of his childhood travelling round Europe, most of his education was by private tutors. He only spent about two years in formal schooling, first at King's College School in London (then located in Somerset House) and then, for a few months, at Warwick Grammar School (now Warwick School). Here his time was ended by a bronchial disease (whooping-cough) of the kind that was to plague him throughout his long life. His father considered his ill-health as a good reason for another European tour, and having gotten bored with life at Lew Trenchard, bought a carriage, and packed up to live in a state of "genteel vagabondage"; as a result, from ages of three till sixteen when his family finally returned to Devon, Sabine had spent less than three years in England. This restlessness did not permit Sabine to have much proper schooling, though he was very bright (by the time he was fifteen he could speak five languages fluently).
In 1852 he was admitted to Cambridge University, earning the degrees of Bachelor of Arts in 1857, then Master of Arts in 1860 from Clare College, Cambridge. He taught for only ten days at Lancing College, Sussex, but then moved to another, Hurstpierpoint College, where he stayed from 1857 to 1864. In 1864 he took Holy Orders and became the curate at Horbury Bridge, West Riding of Yorkshire. There he had charge of a tiny mission chapel – it was only the upper room of a cottage – and for his congregation, hardly one of whom could read, he wrote hymns that were easy to remember, hymns such as 'Onward Christian Soldiers,' 'Now the day is over,' 'Through the night of doubt and sorrow.'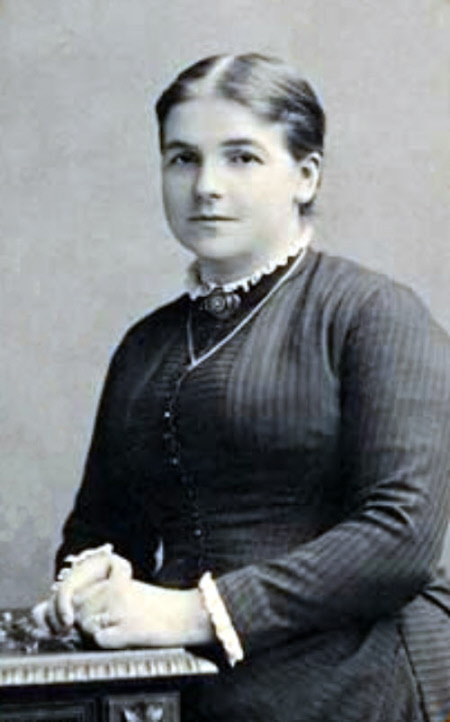 It was while acting as a curate that he met Grace Taylor, the daughter of a mill hand, then aged fourteen. In the next few years they fell in love. His vicar, John Sharp, arranged for Grace to live for two years with relatives in York to learn middle-class manners. Baring-Gould, meanwhile, relocated to become perpetual curate at Dalton, near Thirsk. He and Grace were married at St. Peter's Church, Horbury on Sunday on May 24th, 1868. Their marriage lasted until her death, after suffering for many years with rheumatoid arthritis, 48 years later, and the couple had 15 children, all but one of whom lived to adulthood. When he buried his wife in 1916 he had carved on her tombstone the Latin motto Dimidium Animae Meae ("Half my Soul").
Baring-Gould became the rector of East Mersea in Essex in 1871 and spent ten years there. In 1872 his father died and he inherited the 3,000-acre family estates of Lew Trenchard the home of his family for more than 3o0 years, which included the gift of the living of Lew Trenchard parish. When the living became vacant in 1881, he was able to appoint himself to it, becoming parson as well as squire. He did a great deal of work restoring St Peter's Church, Lew Trenchard, and (from 1883 to 1914) thoroughly remodelled his home, Lew Trenchard Manor.
He was the author of many books, with an infinitely varied character, ranging from books of theology to novels by way of history, travel books, collections of old songs and legends, all bearing witness to the gracious scholarship, unfailing kindly humour, and deep humanity of the man who wrote them. The titles include The Broom-Squire set in the Devil's Punch Bowl (1896), Mehalah: a story of the salt marshes (1880), Guavas the Tinner (1897), the 16-volume The Lives of the Saints, and the biography of the eccentric poet-vicar of Morwenstow, Robert Stephen Hawker. In all, Sabine wrote at least 150 works, ranging from collections of folk songs and tales, geological and anthropological guides to various regions of both England and the continent. He also served as president of the Royal Institution of Cornwall for ten years from 1897.
With his health failing, he underwent an operation in 1923. During his illness a mixed choir of his parishioners sang his latest carol, 'Hasten to Bethlehem,' in one of the corridors of his house, which Sabine greatly appreciated. He eventually succumbed to his illness, passing away on Wednesday, January 2nd, 1924, just one month shy of his 90th birthday. He was interred in St. Peter's Church, Lewtrenchard, next to his wife.
Sabine Baring-Gould Appreciation Society.
Hits: 482