.
With special thanks to Chris Hicks, Thomas's grandson.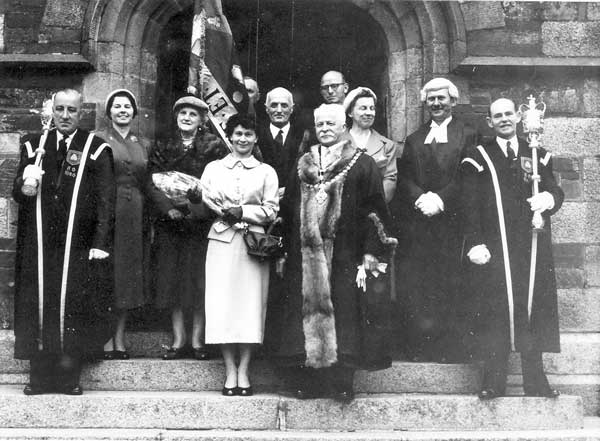 Thomas Hicks was born at North Petherwin in October 26th, 1886 to William and Maria (nèe Fry), being one of a family of eight sons and one daughter. Four of his brothers emigrated to the United States before the First World War with one of his brothers, Lewis (Louis, 1881 – 1975), becoming an American senator and lived in Milwaukee. The family lived at Winnaford Cottage, North Petherwin which at the time was in Devon, and his father worked as a licenced hawker.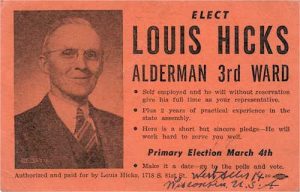 In earlier days he had been a first-class marksman with the gun both in the field and at clay pigeon shoots.
As a young man, too, he had been a member of a number of choirs and smaller groups, both as singer and elocutionist. His sense of humour was expressed in many poems he wrote and recited.
Thomas came to Launceston a few years after his marriage to Miss Grace Moyse Wickett and in the early 'twenties began employment with the mineral-water firm of J. S. Eyre and Co., eventually becoming the principal owner. He and Grace had four children, Bill, Maurice, Gladys and Esther. On retirement from the company in 1952, he developed a furnishing business in Castle Dyke, having started it as a hobby, and continued this successfully until he sold it and moved to Bude. His first wife died on April 15th, 1955, and three years later he married Alice Inch at Marahamchurch on December 18th, 1958  and went to Bude to live.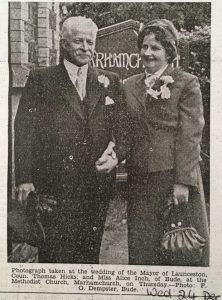 In politics, Thomas was a Liberal and had taken part in some of the more hectic campaigns in the constituency. He became the Mayor of the borough in 1958, succeeding Coun W. F. Hender. He stood for the council four times in five years and was elected in 1937 and resigned in 1945. He later stood that year but was unsuccessful. ln 1947 he was re-elected and served until his mayoralty, a total period of nearly 20 years. Incidentally, his nephew Reuben Lewis Hicks (son of Thomas's brother also called Reuben Lewis) had already served as the Mayor for two consecutive years from 1951.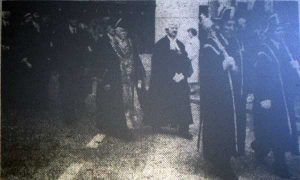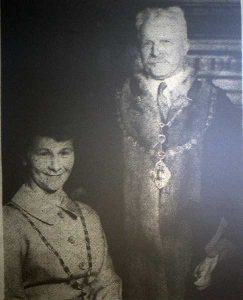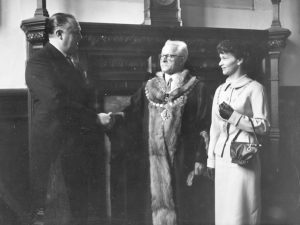 Apart from his daily work and period of civic activity, his life was devoted almost wholly to Christianity, – spread across the nonconformist sector at different times from Pentecostal evangelism to the Methodist Church. He had been a preacher for more than 60 years and was to be heard from North Cornwall and North Devon pulpits right up until his last – and virtually only – illness on June 12th, 1969 at his home in Bude.
The least known part of his reforming crusades at the peak of his energies was among vagabonds and ex-convicts. He was first to admit he was seldom successful and was not always popular with his own family for his efforts, especially after one young man, given a lift on release from Bodmin prison and brought home, left with money and articles that could be ill-spared from small resources of a large family. A lift given later in the same circumstances, however, led to a good job and produced in another place an honourable citizen who never lost touch with the man who had befriended him when the world looked an empty place.
The funeral took place at Tower Street Methodist Church, Launceston, on Monday, June 16th, 1969,  and was conducted by Rev. W. Howard Smith who was assisted by Rev. David F. L. Coombs. The organist was Mrs Parnell and interment followed at Launceston Cemetery. The coffin rested in the church overnight. He was survived by his widow, two sons who at the time lived in London and Plymouth respectively and two daughters, who both lived in Launceston.
Hits: 145