.
William was born in 1827 to William and Jane Cater at Huntingdon, Huntingdonshire. His father was a bookseller and stationer and who had purchased the stationery business of Thomas Eyre in 1833 (Thomas Eyre subsequently emigrated to America). William at first worked as an accountant but having married Elizabeth Smale in 1851 at Launceston, he set up shop in Church Street as a bootmaker. By 1881 he was running a business still as a bootmaker but had by this time branched out into selling what was termed as fancy goods.
William and Elizabeth had four children William Smale, Elizabeth M.,  Ernest, and Alfred Parker.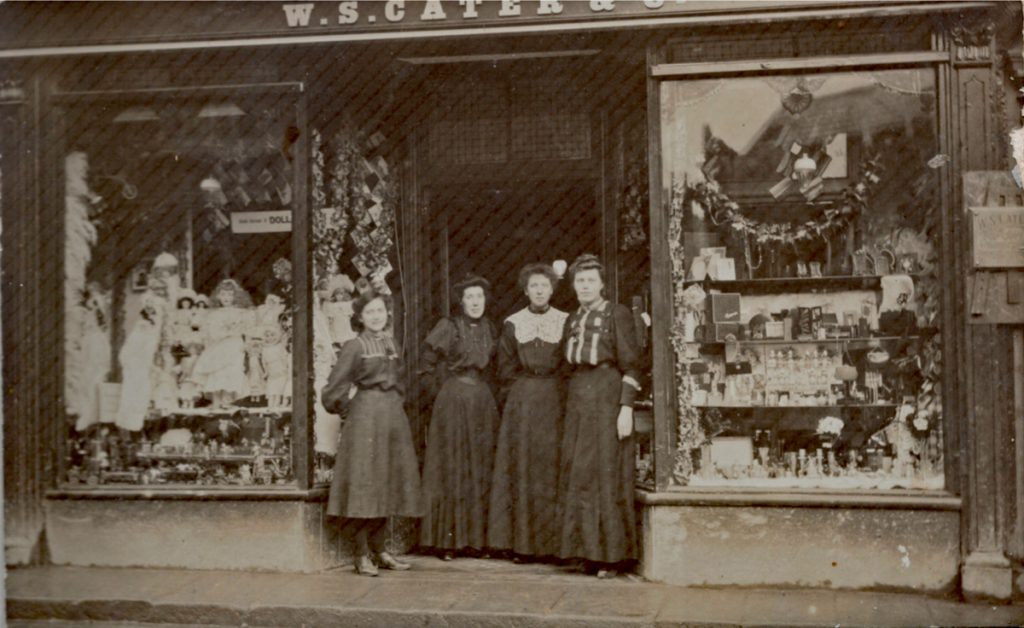 William was one of the first to volunteer for the Launceston Volunteers Corps under the command of Mr Baring-Gould.
He was also a strong supporter of the Congregational Church and was a senior deacon for over 60 years, in which time he was a Sunday school teacher and subsequently superintendent of the school, also acting as secretary and treasurer of the London Juvenile Missionary Society. In conjunction with other worthies of the town, he helped form the Launceston Building Society. He held the office of Registrar of marriages for over 50 years, overseeing the 3,000 plus marriages. He was also the distributor of postage stamps for a period of 30 years before this was transferred to the Post-Office. He was a pronounced Liberal and served for many years upon the Launceston Borough Council.
After the death of his wife Elizabeth in 1907, William went to live with his sister, Jane Willman at St. Thomas Road, Launceston.
After suffering for many years from rheumatism his health began to fail him and he died on Sunday, March 23rd, 1913 at his home in St. Thomas Road, Launceston.
Hits: 291