.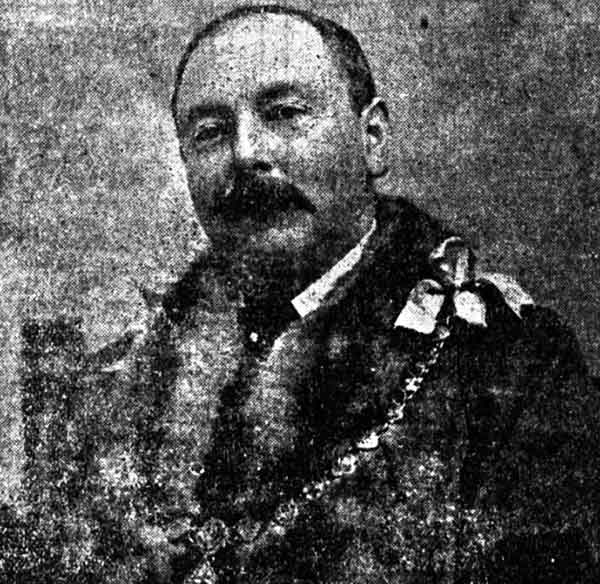 William was born in 1861 to John (1824–1902) and Jane (nee Webb) Symons at Launceston. His father was a Watchmaker/Jeweler having started his well known jewellery business in Church Street in 1845. On leaving school, William first served his apprenticeship with his father before moving to London and Southsea. He returned to Launceston in 1882 and entering into partnership with his father. William took over the sole running of the business at his father's retirement in 1896 by which time he had married Mary Lillicrapp in October 1888 and in 1890 they had a son Charles. They were living in Dunheved road at that time. In May of 1894 they had a daughter called May and they were living above the shop in Church street.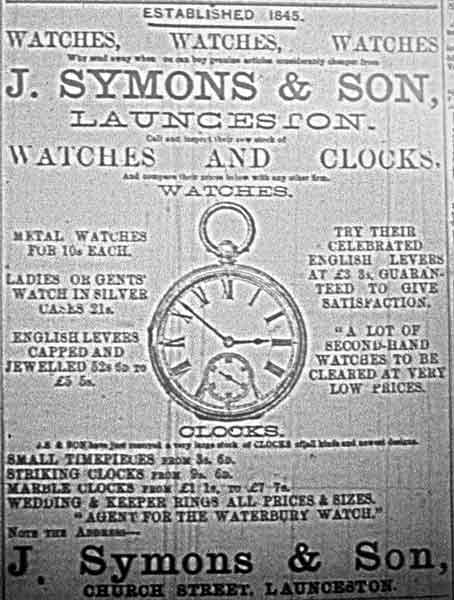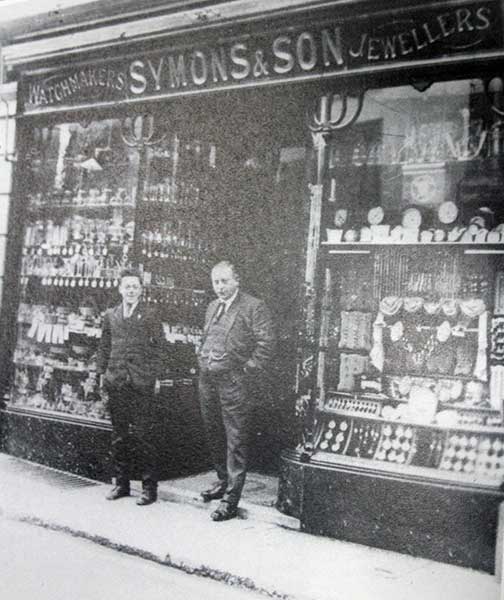 He had become a Conservative member of the town council in 1895 going on to serve for 37 years whilst also being Mayor for two successive years in 1906-07 and 1907-08. He was chairman of the Market Committee and was the leading advocate of the market becoming a fortnightly event.
He was a member of the Congregational Church in Castle street. He was granted the freedom of Launceston in 1935 in recognition of his work for the town. He served on the Markets committee for over 30 years. He and Mary retired to 4, Tamar terrace, Launceston.
He died at his sons residence at Trebartha Farm, North Hill on the 1st of February 1939 at the age of 80.
Hits: 528