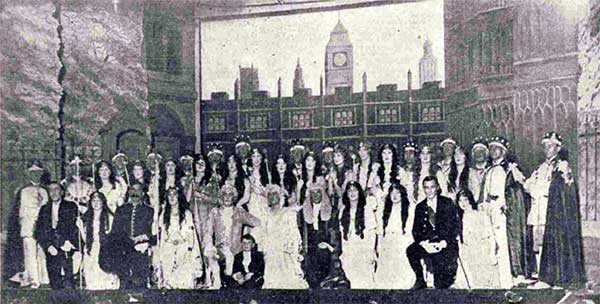 One of the main stays of the Town Hall over the years has been the Launceston Amateur Dramatics Society which can trace its history back to 1857 when a group of old boys from the Grammar school put on shows to raise funds for a new schoolroom at St. Thomas road which were opened in 1862. The society has been know by many names including Launceston Dramatic Society, Launceston Dramatic and Choral Society, Launceston Amateur Operatic and Dramatic Society, Launceston Amateur Dramatic and Musical Society and today as the Launceston Amateur Dramatic Society (LADS). During the early 1920's the society saw a slump in its membership and for a couple of years no productions were performed, however this changed in 1927, when Mr. F. Leslie Houghton revived the Society. He was to serve as Hon. Secretary and later as Hon. Treasurer. During the Second World War productions were halted after 1941 and did not reconvene until 1946 with the production of 'Love from a stranger.'
In September 1960 the Society took over the old fire engine house by the Town Hall, which to this day is known as the 'Green room' (below right).
The society attempts to put on at least 2 shows a year with either a musical or pantomime at the beginning of the year and a play later on. It also runs a youth section to bring on budding actors.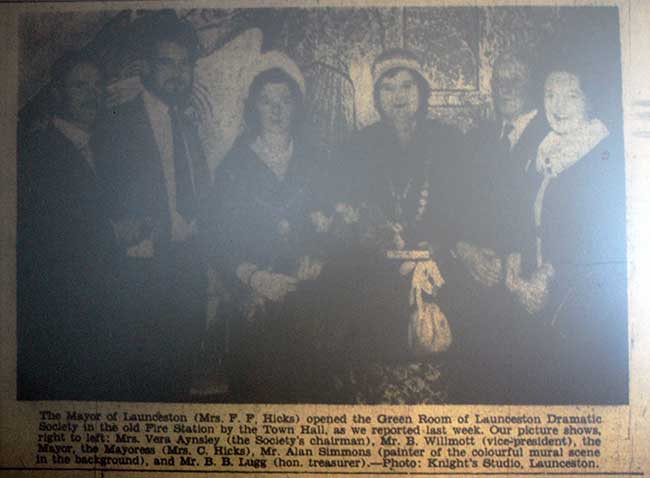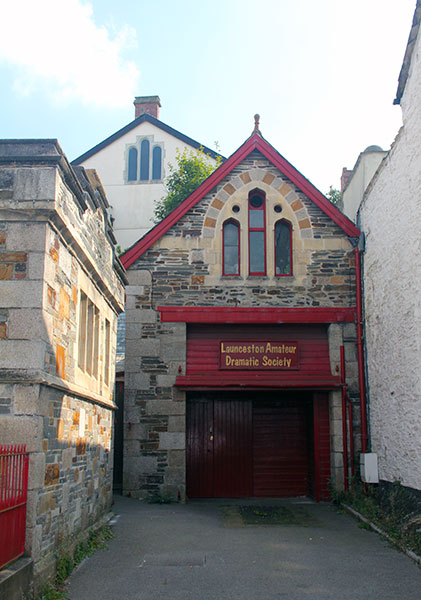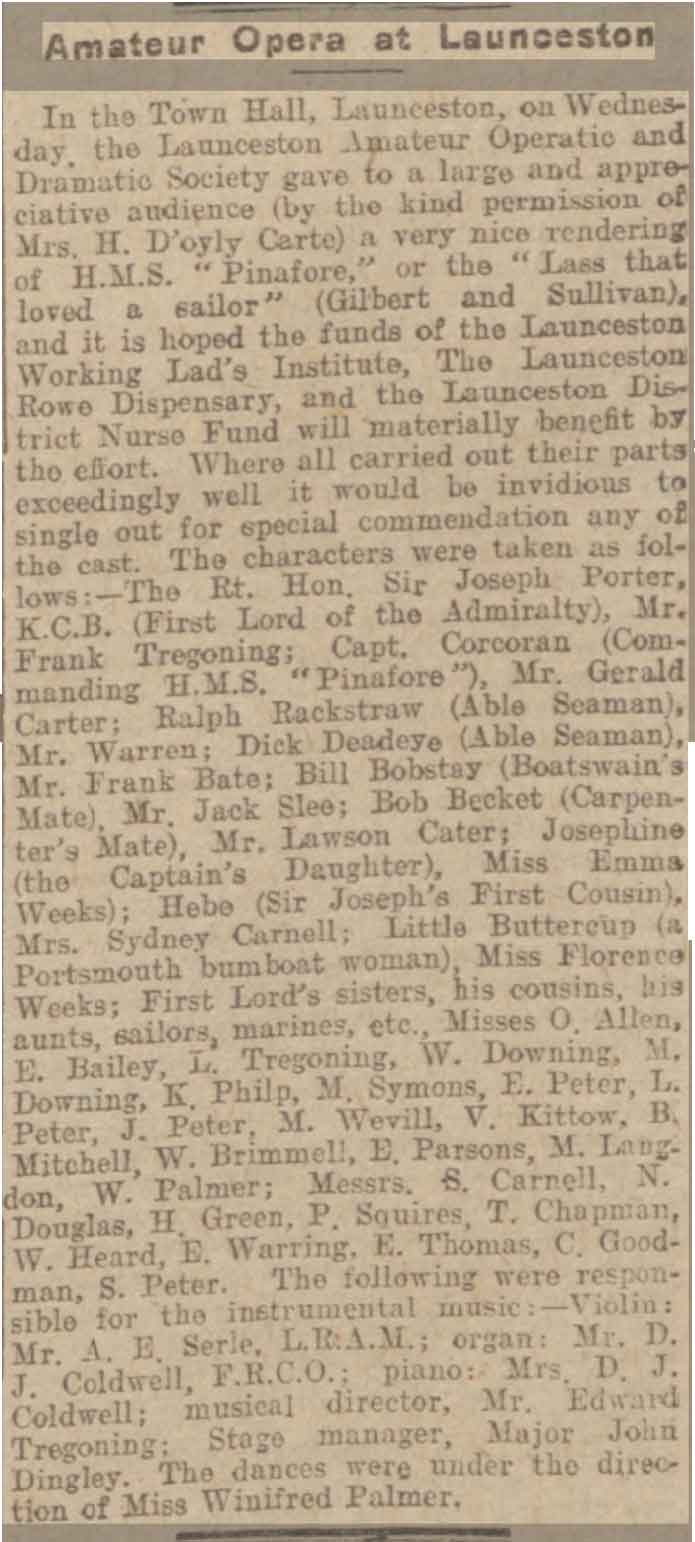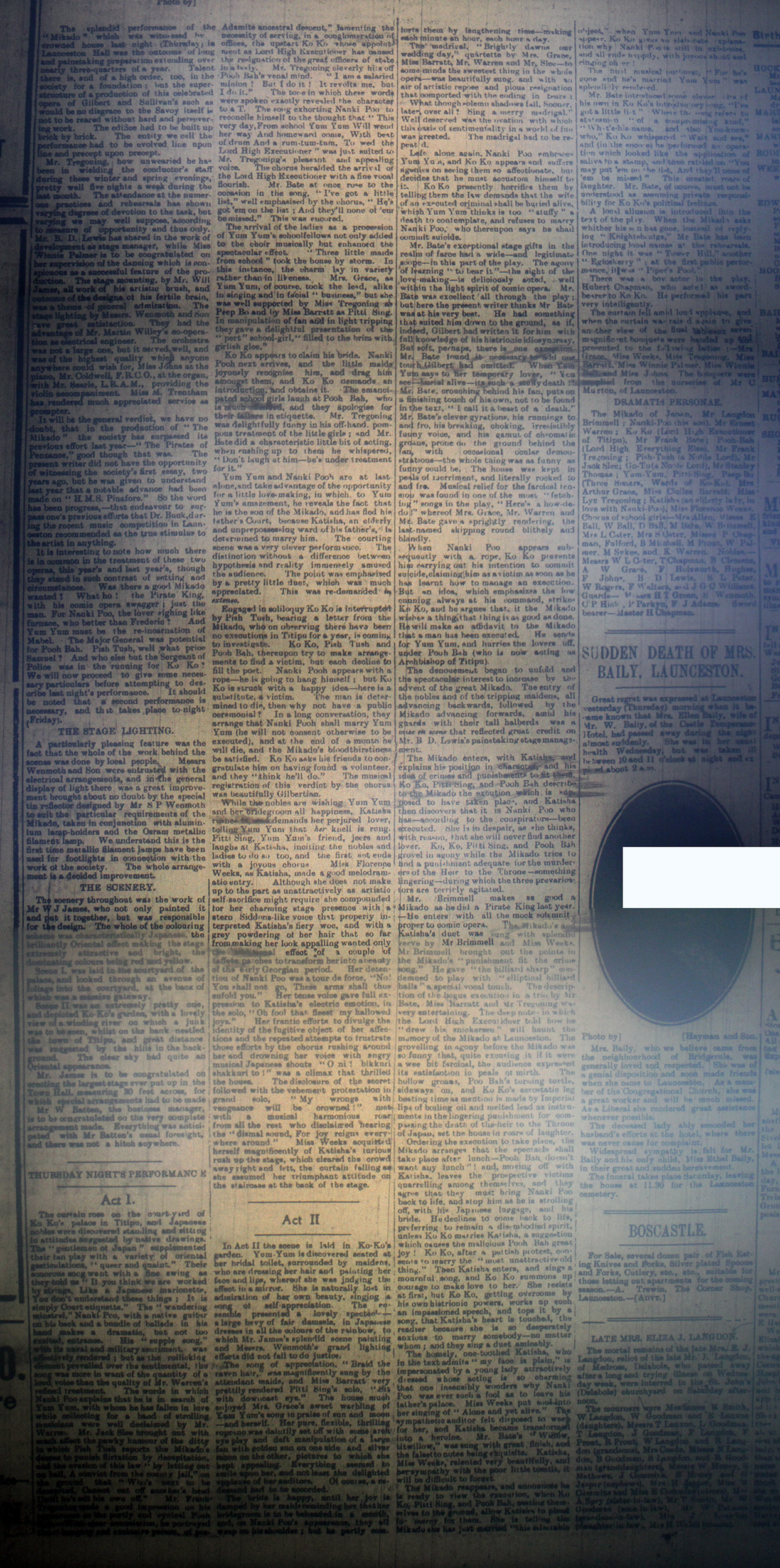 ---
L.A.D.S. Gallery.
Hits: 841