.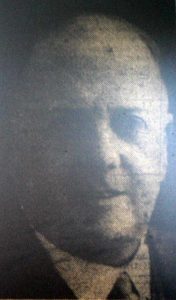 Ernest was born in 1877 to Daniel and Catherine Barriball at Launceston. His father ran a grocers shop in Southgate place. Ernest was educated at Horwell Grammar school and on leaving school he joined his father's business, later with his brother taking it over.
He married Maud May Luxton at Launceston in 1901 setting up home in Church Street, Launceston before moving c.1926 to 'Dunstowe', Dunheved Road. Together they had four children two daughters Joyce May, and Enid Grace, and two sons, Ernest Roy (b.1905), and Harold Luxton (b.1907 – d.1952).
Ernest as well a successfully running the business took a keen interest in public affairs and was a member of many organisations and committees. He was a County Councillor for the Stoke Climsland division from 1936. As a councillor, he was a member of many of the County Council's committees, including standing, joint, finance, highways, and education. He was also a member of the Launceston Board of Guardians and a trustee of the Launceston Savings Bank.
Just as his brother William, Ernest joined the town council, being first elected in 1932 until ill health forced his retirement.
In 1935 he served as the president of the Launceston Agricultural Association of which he had been a member of for many years. He was also a member of the local Unemployment committee and the Launceston Old Age Pensions sub-committee and to complete his public work he served on the board of Governors of Horwell Grammar school.
He was a staunch Methodist. His standing achievement was in his support and drive for the new Hospital built at Longlands on ground donated by Mr C. H. Gillbard. Ernest was also a founder member of Launceston Golf Club.
His two sons Roy and Harold carried on the business which finally closed just four years shy of its centenary in January 1970 with the shop in church street being taken over by Liptons.
After a long illness, Ernest died in 1946 at the age of 69 at his home 'Dunstowe', Dunheved road. The funeral service was held at the Wesleyan Chapel.


Ernest's children.
Harold married Marjorie Walters granddaughter of Henry Gardner who had run a drapery shop in Launceston and lived at Penlea, Dunheved Road, next door to Dunstowe, Earnest's home. It was when Marjorie visited her Grandad she met the 'boy next door' her future husband Harold. They later lived at Penlea until Harold's death in 1952 and had 2 children, Marjorie Joy and Michael Ernest Simpson.
Enid, the youngest of the children married Stewart Fitze, the son of Launceston ironmonger and town councillor Sydney Fitze in 1939. Stewart & Enid had 2 daughters, Erica and Rosemary.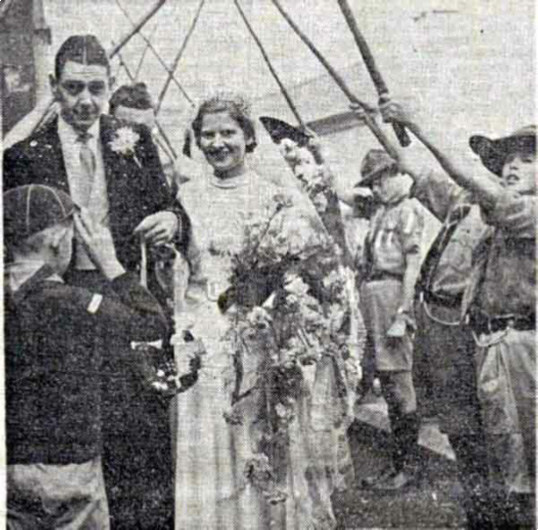 Hits: 293