Ernest was born in 1857 to Charles and Mary Wise. His father was an architect. After his education including training to be an architect, he joined his fathers firm.
Ernest married Emily Rosa Seccombe of Totness at Launceston on March 15th, 1891 and they set up home at Clarence Terrace, Race Hill, Launceston. They didn't have any children. On his fathers death in 1901, Ernest and Emily moved to Clifton Villa with Emily, running it as a guest house.
Ernest soon became a well regarded architect throughout North Cornwall and Launceston in particular with the Conservative Club in Western Road being one of his designs (below).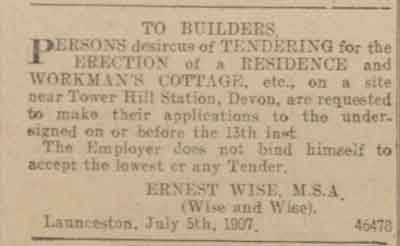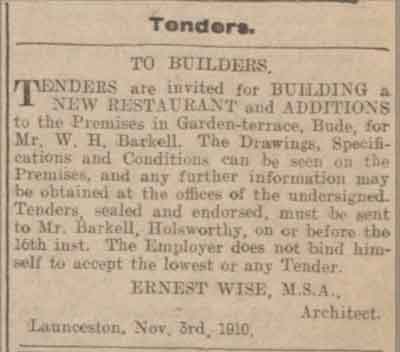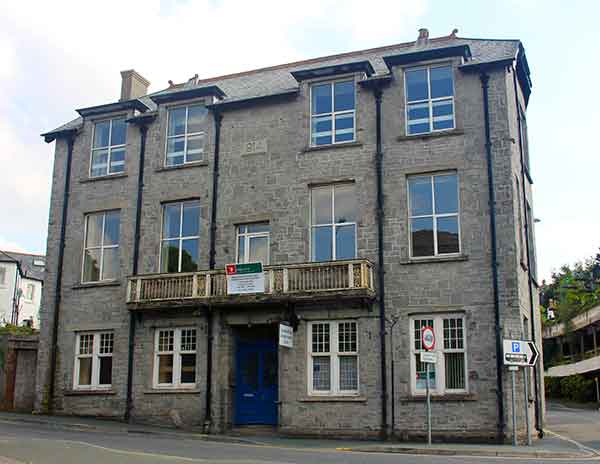 In religious belief he was a devoted Wesleyan, and from time to time had held various offices with the Church. For many years he was the senior boys class Sunday School teacher, and was also a local preacher.
Ernest died suddenly at his home Clifton Villa in January 1922. In his will he left a total of £1,532 to his widow.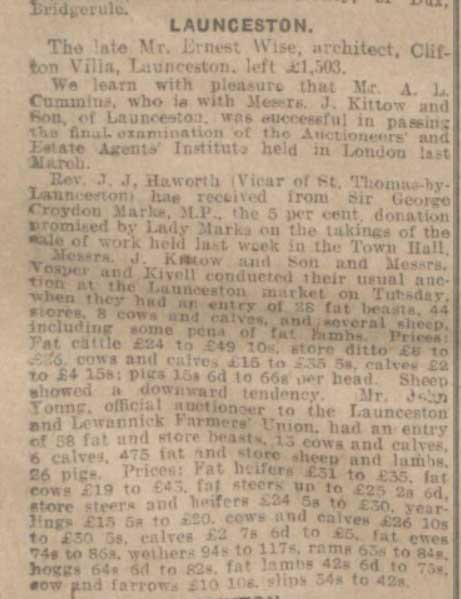 Hits: 153