.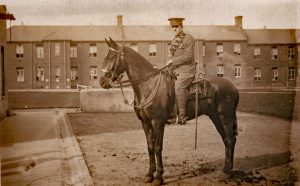 Harold was born in 1896 to John and Alice (nee Westlake) Broad at Lower Dutson Farm, Launceston. His father was a farmer on a farm that was then part of the Werrington Park Estate. After leaving school, Harold went to work on his father's farm. With the outbreak of the First World War, Harold together with some of his friends thought it their duty to volunteer for the army, and as he was used to horses, he enlisted in December 1915 at Exeter with the Devon Yeomanry (Regimental No. 3451). Here he was sent to Tidworth Barracks to commence their training. The training was often done on Salisbury Plain, but it was of little value as it was found the use of barbed wire made the horse cavalry almost obsolete. It is thought they sailed from Southampton, arriving in Rouen, from where they were sent as replacements to various regiments, with Harold being transferred to the Dorset's (Regimental No. 22156) August 30th, 1916. This was the last time he saw his army pal called Cook, also a farmer and from Plympton. Records show Harold serving in France until April 16th, 1917, when he was posted back to the depot.
His son, Eldred recalls he never liked saying much about his experiences, but "I know various nights he worked with the wiring party erecting barbed wire and lying on the ground every time 'Jerry' opened fire or sent up a flare. The trenches were often flooded and the troops put their hands on the sides of the trench and swing along in the mud and water. Horses were only used behind the lines to bring up the supplies and as they did, they were subject to artillery fire. Their fate and conditions were very distressing for Father, tied up in lines no shelter or protection. Before he left home the best farm horses had been commandeered by the army, all the horses had to be presented for inspection at Launceston Market where the selection was made. I think it was Easter Monday and the Battle of the Somme (possibly the Battle of Arras as this offensive started then) when he was wounded going 'over the top.'" A bullet shattered his right elbow from which he never fully recovered, always having a slightly crooked arm and could feel some pressure even to lift a cup of tea. His 21st birthday was spent in the army hospital at Bury St. Edmunds from where he was repatriated. (Harold was discharged from the army on August 29th, 1917, being physically unfit for further service).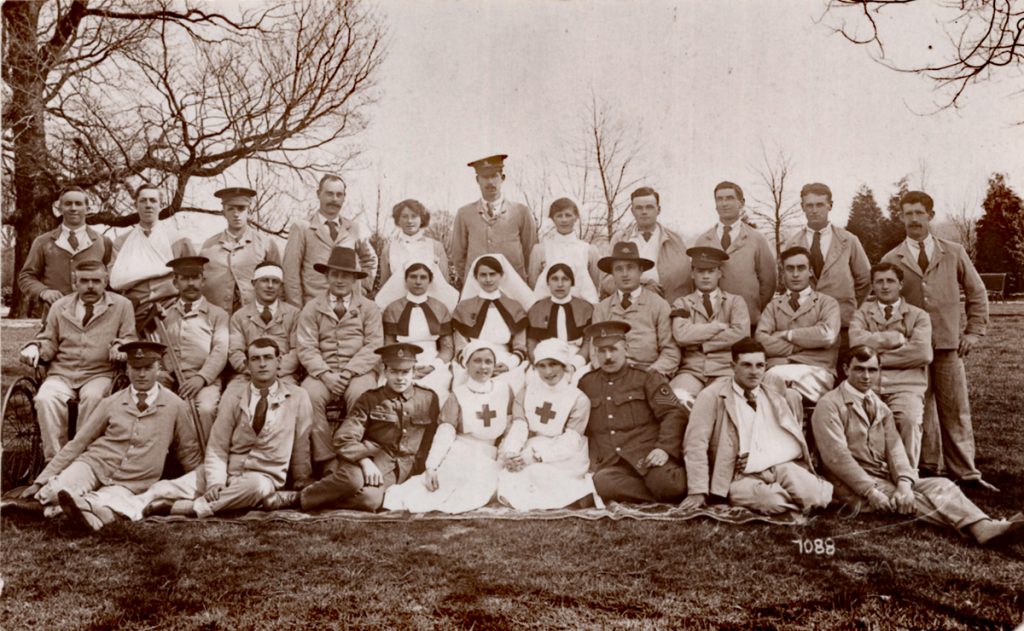 Harold returned to the family farm at Dutson, where he continued his rehabilitation. He met May Grigg (b.1903) in the mid-1920s, marrying her in 1926. Mary was originally from Tregony but had come to Launceston to work for the Launceston and Lewannick District Farmers in their milk factory, which was next door to the Railway Inn (now the Co-Operative Funeral Parlour). Mary was in charge of the butter making. They rented a farm at Lockengate called 'Trescoll,' which was more or less in between their two homes. They spent three very happy years there and made lots of friends, especially at the little chapel which is in a very isolated spot well away from any roads. Called Innis Chapel, it was down across the fields from the farm. It was found the fields had many rocks hidden under the ground which made ploughing rather difficult, but poultry thrived well, they kept turkeys, fowls, ducks and geese.
In 1929 the Dutson brickworks had gone into bankruptcy and closed down, and Harold's father, John, who by now had purchased Lower Dutson Farm was also the owner of the land on which a bungalow had been erected by the brick company for their site foreman on a ground rent basis. As Harold's father's health was poor, he decided to purchase the bungalow, 'Sunnybank,' and retire there. As Harold was the furthermost son from home, he was offered the tenancy of the farm at Dutson. Harold accepted and returned at Michaelmas 1929. John Broad then had a farm sale of all his live and deadstock with Harold buying a few things, but he also brought a lot up from Trescoll. That following year, their first child, Eldred, was born, followed in 1943 with a daughter, Marjorie.
Harold continued to farm at Lower Dutson Farm finally passing it to his son, Eldred, in the early 1960s, by then having moved to Sunnybank. Alice passed away in 1969 with Harold surviving her by 7 years, passing away in 1976.
It is Harold's grandson, Derek, who set up Homeleigh Nurseries, on land at the top of Lower Dutson Farm. An enterprise started by the selling of wallflower plants at Tavistock Goosey Fair.
Hits: 228