.
The family of Trecarrell had long been seated at Trecarell, in the parish of Lezant. The place Trecarell had evidently given its name to the family. Jordan, of Trekarl, witnessed the grant of Earl Reginald (1140-76) to the Priory of Launceston. In 1270 John, of Trekarl, was present at the execution of a ded by Sir William Wysa, of Greyston; and about the year 1385 Henry, of Trekarl, attested a deed by Roger Page, of Launceston. In 1445 Robert Trecarrell took a grant of lands in Dounheved and in Newport, and in the same year his cousin and heir, John Trecarrell, conveyed a tenement in Dounheved to John Mayowe. The young Henry Trecarrell succeeded to the estate on the death of his father in about 1486, but it was some years before he began redeveloping the house. He completed the hall and part of the residential block filling the south side of the courtyard, and laid the outer wall foundations of the west range opposite the earlier and still standing east range.
In 1511 Henry Trecarrell bore arms. He build a pretty Ladye Chapel at Trecarrell; he had almost completed a guest's hall to be attached to his mansion there, and immense blocks of sculptured granite provided by him were awaiting their resting places in the mansion itself. His wife and his infant son were the delight and the hope of his life. However in 1511, tragedy struck, when a nurse left the infant son for just a few minutes on his own, and on her return found the child lifeless with his head sunk in a water filled basin. It is said that the horror stricken mother survived the shock for just a few hours. Mother and child were buried together in the little Ladye Chapel. Filled with grief, Henry Trecarell stopped all work on his mansion and surrounding the unfinished hall, were the neglected masses of stone still lying scattered or applied to meanest uses at Trecarell.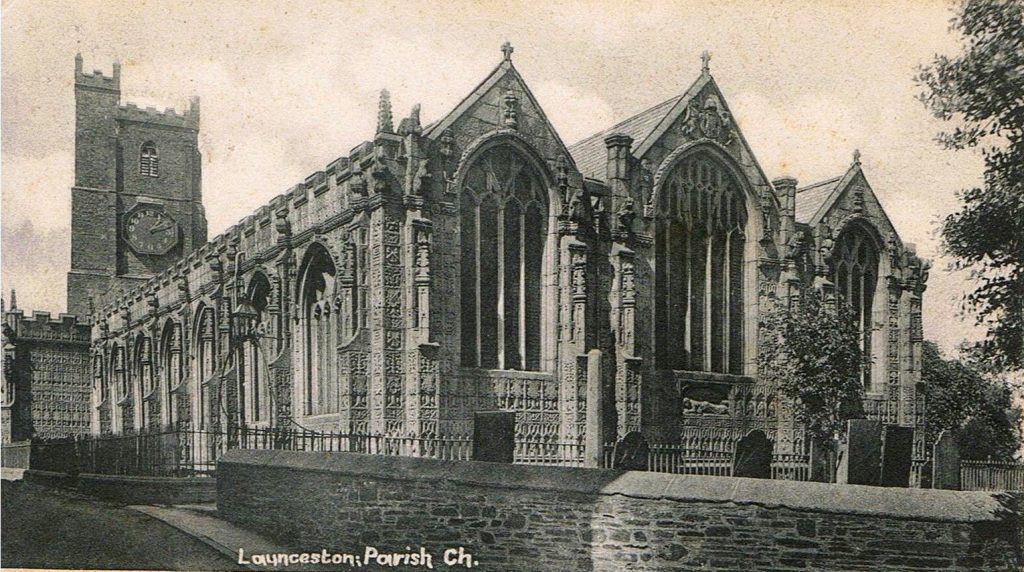 Henry decided to offer himself to the work of God, and its said that he rebuilt the parish churches of Lewannick and Linkinhorne, but its for his work and baring the sole costs of the construction of St. Magdalene Church, Launceston that he is best remembered for. The neglected, sculptured granite stones were now pressed into use for the decoration of the church and have proven a lasting testimony right up to this day. The church was consecrated in 1524 and for the next twenty years after the dedication he was a conspicuous personage in Launceston. In 1531 and 1533 he was chief steward, and in 1536 and 1543 its mayor. He died in June 1544 and was buried at Lezant on June 9th, 1544.
The hall is impressive with fine Perpendicular windows and oak wagon roof; the chapel was still in existence in 1925. King Charles I arrived in Cornwall and spent the night at the house of Ambrose Manaton at Trecarrel on 1 August 1644.
Hits: 288