.
John Millman was born in 1809 at Okehampton. He married Jane, the daughter John and Susanna Grylls of St. Germans in 1837 at Launceston. Together they set up home at the Dockey, with John working as a waiter. In 1852 he followed in with his in-laws in running a livery business operating out of premises in Western Road (Where the present Conservative Club is now situated). They had three children, John Grylls b. 1839, William C. b. 1839, and Elizabeth b.1844. In 1853 Jane suffered horrendous leg injuries after the Mail Coach struck a vegetable stall in the town (report below). The injuries were such that she eventually had to have the leg amputated. She never fully recovered from this and died in 1855 aged just 36.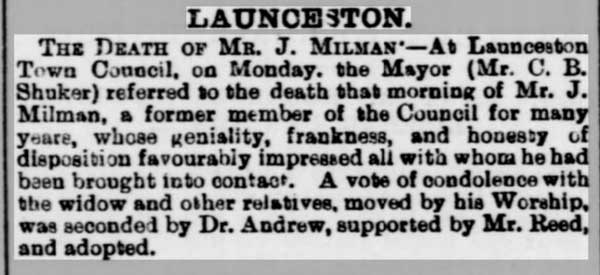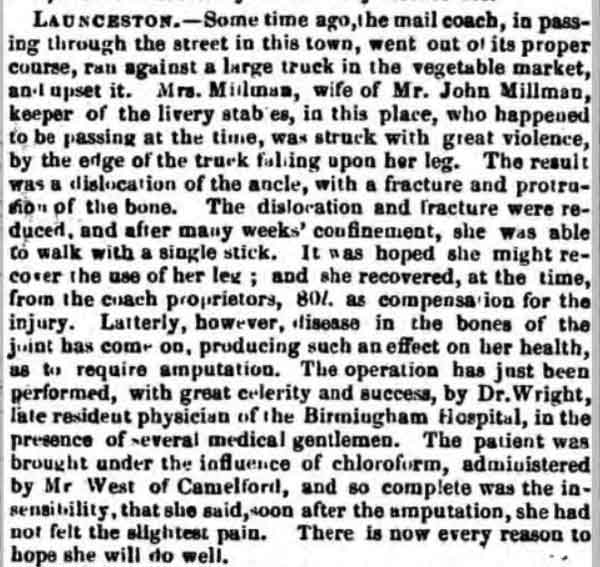 John continued to run and expand the livery, now called the 'Launceston Livery Stables,' in partnership with his brother-in-law Thomas Grylls.   John died on March 17th, 1883 but by this time, his son, John Grylls Millman, had taken over the running of the business further expanding it. John Grylls won the tender for the conveyance of mail from Copplestone Station to Launceston in 1873. John junior himself suffered a serious riding accident at Trelaske, Lewannick, in 1864 when, trialling a horse that had been purchased, the horse refused a jump sending John over the top with the horse then subsequently stepping on him knocking out his front teeth and causing some serious injuries that required medical treatment. This occurred just a year after his marriage to Margaret Jane Langman of Launceston. Together they had two children, Charles Harvey, and Helen. Charles went on to become a Veterinary Surgeon working in Derbyshire where he died after having a fit at the early age of 35 in 1900. Charles had been suffering from his alcoholism for some time.
The livery business continued and at the formation of the Launceston Volunteer Fire Brigade, Millman's was the chosen stables to provide the horse power. In 1883 John was elected as a Conservative, to the Launceston Town Council where he served for the next 9 years before retiring in 1892. John died in May 1903. The Millman and Arnold Livery Stables were sold in 1913 with J. B. Smith taking them over in 1914.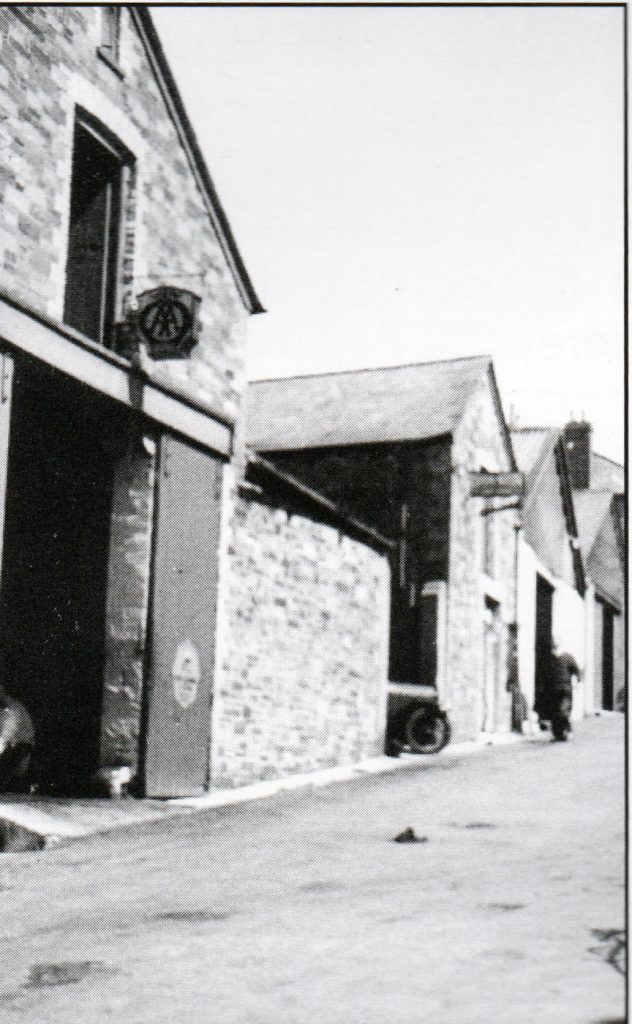 Hits: 191